After Rachel Penn lost her newborn daughter Lillian in June 2020, making floral arrangements to take to her grave each week gave her some solace. It eventually grew into her own practice, Lillian's Floral Studio. Now she's looking to support other families who have experienced a loss like hers.
October is National Pregnancy and Infant Loss Awareness Month, and until the end of the month, Penn will donate 20 percent of the proceeds from two separate arrangements — The Lillian and the Support Strong Gift, the latter of which also includes a candle. Receiving those funds are Now I Lay Me Down to Sleep, a nonprofit that gives families remembrance photographs of their premature babies and babies with life-limiting conditions, and Sharing of Middle Tennessee, a mental health support organization for loss parents.
Loss parent is a term used to describe anyone who has experienced pregnancy loss, stillbirth, neonatal loss, infant loss or SIDS.
"We've gifted over two dozen loss moms or parents those gifts to basically help support them through this difficult month and to light a candle in honor of their babies," Penn says. "The community has really come around to wanting to help sponsor loss moms."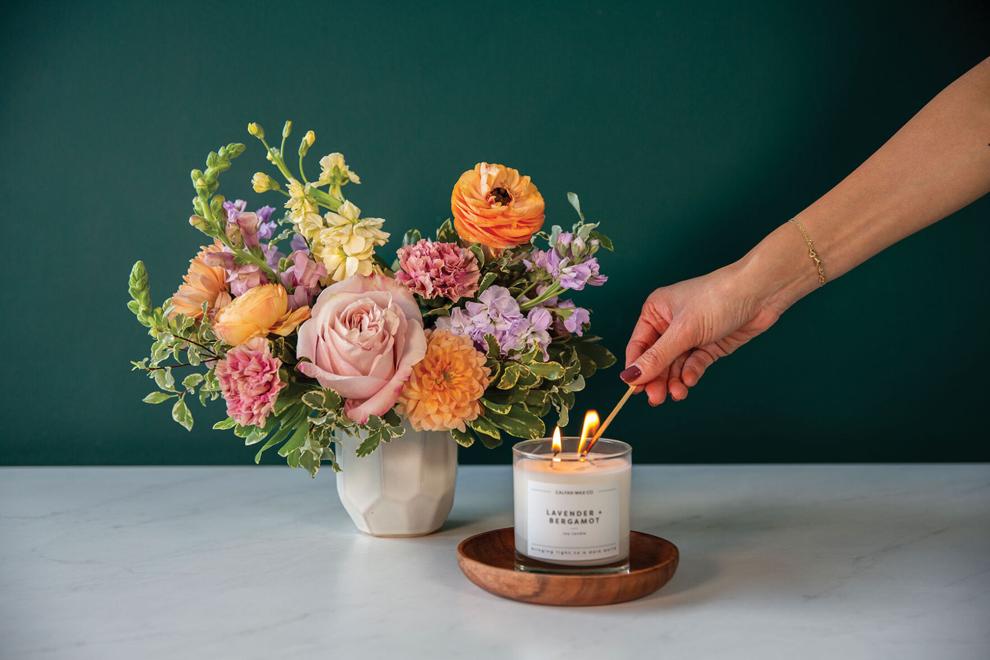 Penn, a Nashville native, picked up floral arranging as a respite from her corporate job — she worked at LinkedIn and Google for a number of years. The two evenings a week she dedicated to her new passion led to a floral arranging certification, freelance work and helping get a flower shop off the ground in Singapore, where she most recently lived.
"I think being from the South, you're very used to gifting or receiving flowers," Penn says. "They're kind of the immediate thing you go to when you think of celebrating an event, a birthday, or supporting someone through a crisis or a loss, like death, or an accident, etc. My mom's a huge gardener, so I've always been around flowers."
When Penn and her husband Allen moved back home in early 2020, she had let go of her corporate job. She hoped to work for an existing flower shop as the two prepared to welcome their daughter. When Lillian died, Penn needed to find some kind of routine in the midst of her grief.
"I started going to the wholesalers, picking up flowers, putting an arrangement together and bringing it to her every week at her gravesite," she says. "It let me talk to her because I could tell her, 'I picked out these flowers, these flowers are called X, and I love them for you because of Y,' and it gave me a wonderful routine and a way to express all of this pent-up parenting energy and emotion and love that had nowhere to go."
Starting her own business wasn't the plan, but it has let Penn keep her commitment to sustainability, avoiding plastic packaging, composting, using local flowers and purchasing carbon offsets for flowers that are flown in. What's more, it allows Penn and her husband to hear their daughter's name every day.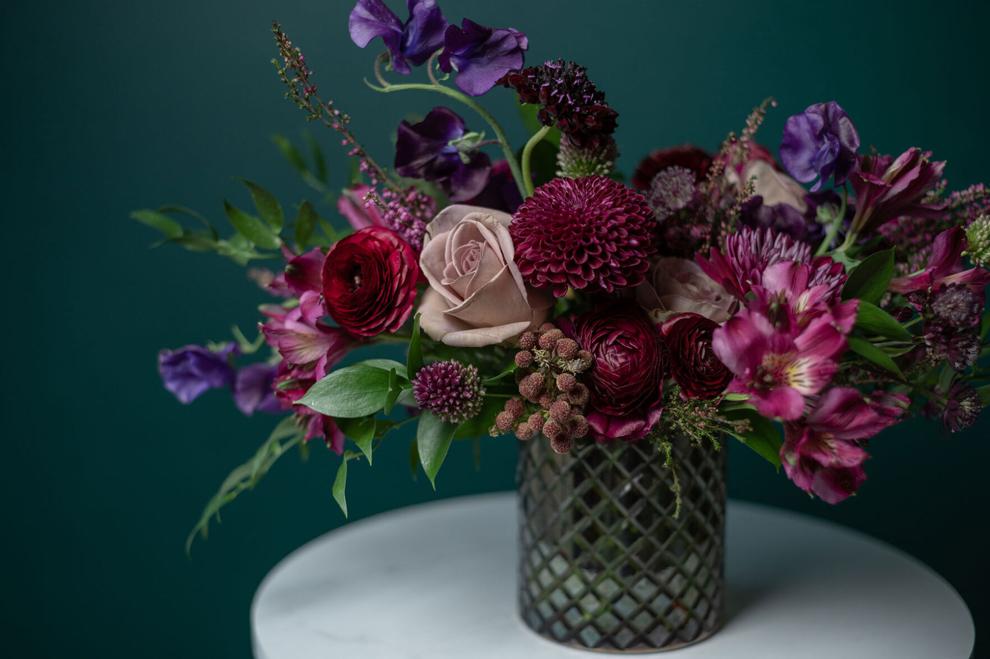 "When people use Lillian's name, when they mention her birthday to me, it's an incredible gift because it actually reminds me that they remember that she was alive, versus being scared to bring up her name because they would be reminding me that she died," she says. "I always know that she's no longer with us, but it is important to me that other people recognize that she was alive, that she was a child and she was a life that was here."
Penn says what helps loss parents with their grief isn't necessarily gifts or tangible items — and it's definitely not about advice. What helps is acknowledging the loss and allowing lots of time to process the emotions — understanding that they might need space from things like pregnancy announcements, christenings and baby showers for a while.
Penn says she'd tell loss parents like herself: "It doesn't get easier. You just learn to manage your grief better, and it becomes a part of your life. And the best part about what I found with living with that grief is being able to share it, because it lets other people share their grief as well. That's been a very healing thing for me."