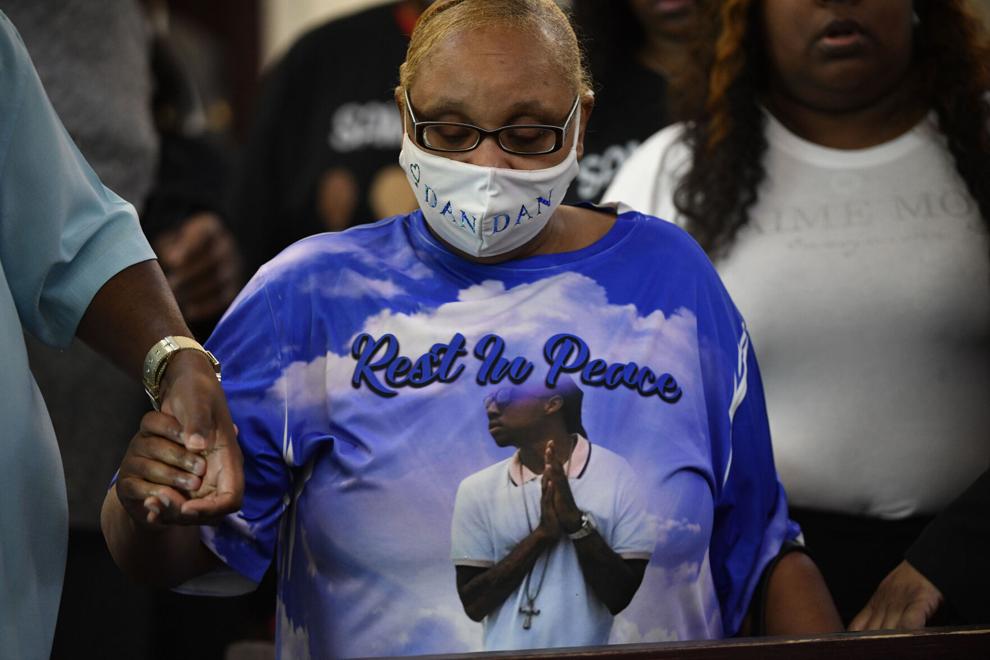 Three years of a mother's anguish and grief erupted in a Nashville courtroom Friday morning as Vickie Hambrick, her voice streaking out pained and furious, screamed at the former Metro police officer who killed her son Daniel on July 26, 2018, shooting him in the back as he ran away. 
"I hate you!" she yelled before turning her attention to the judge, then the prosecutors, then back to the defendant again. 
The previous day, District Attorney Glenn Funk informed her that he was accepting a plea offer from Andrew Delke's defense team. The officer — who resigned earlier in the week as part of the deal — would plead guilty to voluntary manslaughter and a sentence of three years. Delke will likely end up serving no more than a year-and-a-half in jail with good behavior, not even a year for every bullet he fired into Daniel Hambrick's body. The deal meant he would not face a jury, or a possible conviction for first-degree murder and the 51-year sentence that comes with it. Funk later told reporters he'd accepted the deal because, were the case to proceed to trial, there was a strong possibility of a hung jury — in part because Hambrick was carrying a gun as he ran away from Delke. Funk also argued that Delke's admission of guilt could lead to a change in the way Nashville police are instructed to operate. Delke's defense attorney David Raybin told reporters that he shared Funk's belief that a hung jury was likely, and that it was the motivating factor in seeking a plea deal.
So Vickie Hambrick, wearing a blue-and-white shirt with her son's name and face on it, showed up to Judge Monte Watkins' courtroom on Friday with her family — the same courtroom where she'd sat many times before as video of her son's killing was played over and over again, the details of his final moments parsed and litigated. She and her supporters had already been forced to leave the courtroom once because of a few T-shirts that apparently violated a previously agreed-upon rule for a trial that now will never happen.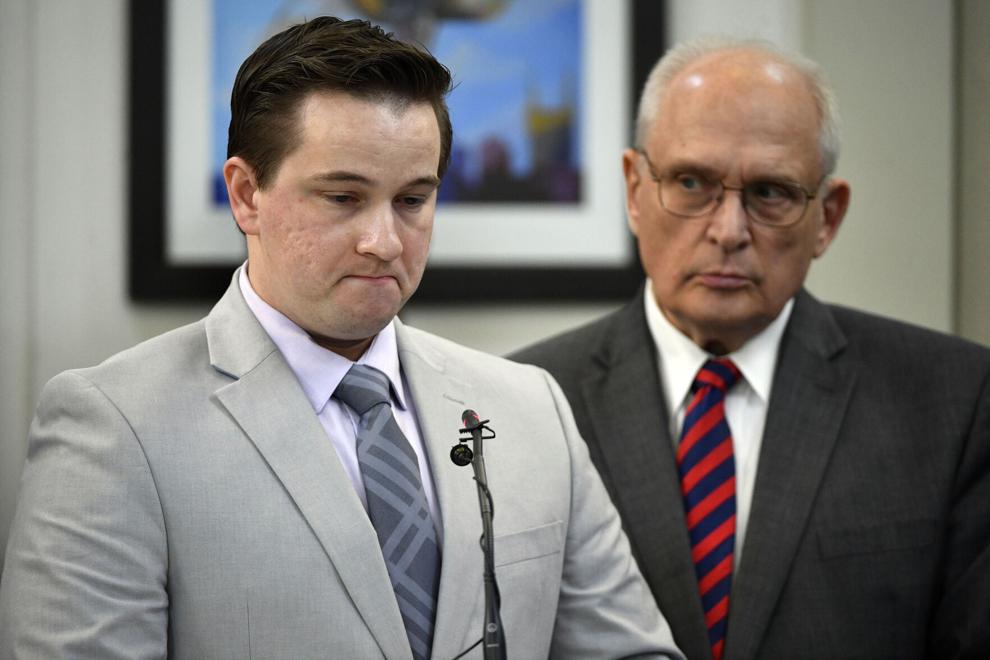 Once the hearing began, she sat in the front row as Assistant District Attorney Ronald Dowdy read a statement of facts into the record, recounting the events that Vickie Hambrick has seen and heard so many times. She listened as Delke stood and read a statement of his own, struggling over the words at times.
"I am pleading guilty today because I recognize that my use of deadly force was not reasonably necessary, under all the circumstances," Delke said. "I recognize that what happened on July 26, 2018, was tragic. Ms. Hambrick lost her son that day, and I am responsible for her loss. These are facts that I will have to live with for the rest of my life. And no mother should ever have to experience the loss of a child, and not a day has gone by that I have not thought about my actions. I also recognize that my actions impacted the community and the police department. I hope this case can contribute positively to a much-needed discussion about how police officers are trained, and how we as a community want police officers to interact with citizens. I am deeply sorry for the harm my actions caused. And I hope that Mr. Hambrick's family will obtain some comfort from my acceptance of responsibility and my guilty plea today."
Minutes later, Hambrick walked forward to a podium with the help of her family members and her attorney Joy Kimbrough, who read a statement Hambrick had written.  
"On June 1, 1993, I gave birth to Daniel Edward Hambrick," Kimbrough read. "He was my only child and the love of my life." 
The statement went on to outline in unsparing terms the fundamental injustice that the Hambricks and so many activists and community members who showed up to court saw in the plea deal.
"We all know that if Daniel had executed Delke by shooting him in the back of his head and in his back and in his buttocks as he ran away, he would be riding on death row, waiting on the electric chair," Hambrick's statement read. 
She expressed her disgust at a nightmare that began with a white police officer fatally shooting her Black son in the back and ended with a white district attorney and a white defense attorney agreeing to a light sentence for the white cop, who was even able to keep his job for three years after the shooting. At one point, the reading of her statement had been interrupted by a thunderous noise — the sound of activists and community members banging on the wall outside the courtroom. Many of them had also shown up outside of Funk's home the night before, protesting the agreement and vowing to see him voted out of office next year.
"I have contempt for this system," Hambrick's statement concluded. "I have contempt for this plea. I have contempt for the [Fraternal Order of Police]. And I have a special contempt for Andrew Delke. May you all rot in hell."
Kimbrough followed that with her own statement urging the judge to reject the plea "in the interest of justice." And then, Kimbrough stepped aside to let Vickie Hambrick speak in her own voice. 
There Vickie Hambrick stood. She was not by herself; her family members stood beside her and sat behind her, as did Sheila Clemmons Lee, another mother of a Black man killed by another white Nashville police officer. But standing at the podium, almost three years after her son's killing, Hambrick must have felt alone. She listed off the family members she has lost over the years, the grief growing in her voice. She looked at Delke and screamed, rejecting his apology, before turning to the judge and then Funk and his deputy, Roger Moore.  
"What if the tables turned?" Hambrick asked. "Judge? What if the table was turned? Just look at the tape. What if it was your son? Instead of my child? What if it was your child? It would've been a different story. Glenn! What if it was your motherfucking child, you white motherfucker? ... You bastard. I hate you. Roger, I hate you too. You lying motherfucker, I hate you. You told me a goddamn lie, and I hate you. I hate you. Delke — karma's a motherfucker. You better watch your back in jail, motherfucker. You bastard. You a bastard. You better watch your motherfucking back. You hear me? You better be scared. ... They better take you outta here now, 'cause I'm gonna come over there and smack the shit out of you. Oh yes, I am. So they better take you up outta here. 'Cause I been through a lot, from you. A lot. His friend killed himself. Because of you. I hate you. So I don't accept your motherfucking apology. OK? You Ku Klux Klan motherfucker."
She banged the podium, then pushed it over before lunging toward the table where the prosecutors sat, pushing over a computer screen and reaching for others. Officers moved in between the Hambricks and the prosecutors, as supporters moved forward to support the family. The judge and the defense and Delke all left the courtroom. Funk stayed and stared and listened. Eventually, Vickie Hambrick collapsed into a seat in the back of the courtroom. Family members surrounded her, fanning her as she screamed, "I want my baby!" 
Some 20 minutes later, with the courtroom mostly cleared, Watkins returned and announced he was accepting the plea agreement. Delke was taken into custody immediately and transferred to jail.