This story is a partnership between the Nashville Banner and the Nashville Scene. The Nashville Banner is a nonprofit, nonpartisan news organization focused on civic news and will launch fully next year. For more information, visit NashvilleBanner.com. 
---
When Republicans on the Davidson County Election Commission voted to place 4 Good Government's second anti-tax charter amendment on the ballot in 2021, it triggered numerous court cases. But because Metro opposed the charter amendment, the commission hired outside counsel instead of using Metro Legal, the commission's usual source for legal services. 
The cost for litigation ran to $891,586 over 14 months. According to records obtained by the Nashville Banner through the Tennessee Open Records Act, the bills show most of the litigation was paid at the highest rates, and that many charges and practices that frequently would receive pushback in the corporate arena were approved by DCEC Chairman Jim DeLanis.
Vanderbilt professor James Blumstein, who was brought to the commission by DeLanis, billed $534,832 as the lead counsel for the DCEC litigation. Because Blumstein is a full-time academic, he requested that the commission hire some legal assistance in areas such as research and court filings. Law firm Bradley Arant Boult Cummings and partner Austin McMullen were selected for that role. After two flat-fee consulting agreements totalling $40,000, Blumstein billed his work at a rate of $800 per hour. McMullen billed at $460 per hour and associates at his firm for less. Their contracts were not bid out.
In all, Blumstein and Bradley represented the commission in six different cases, four of which were stayed by the court pending the outcome of the main case, Metropolitan Government of Nashville and Davidson County et al. vs. Davidson County Election Commission. Metro won that case at both Chancery Court and the Court of Appeals. The Tennessee Supreme Court declined to hear the commission's appeal Oct. 4.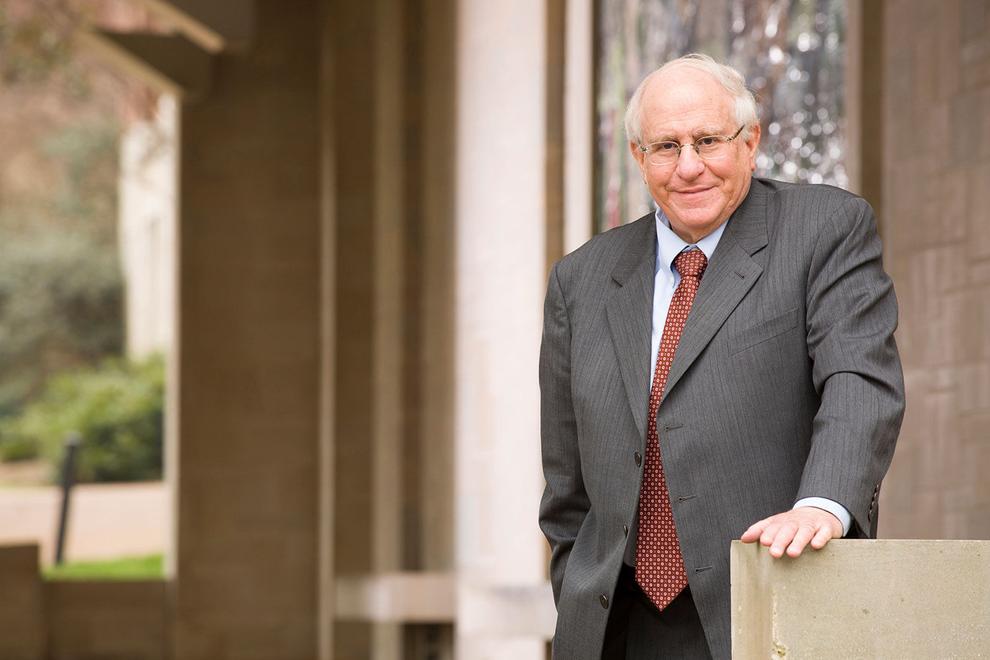 In discussions during the public meetings, election commissioners expressed to Blumstein and McMullen that they hoped less crucial work could be pushed down to associates whenever possible, because they bill at much lower rates. 
Of 1,461 total billable hours by all attorneys, 1,202 were billed at the top rates (599 by Blumstein, 603 by McMullen), while just 259 hours were charged at lower associate rates.
In order to contain costs during litigation, many corporate general counsels issue guidelines when they engage attorneys about what they will and won't pay for. In a survey of seven such guidelines, the Banner found a number of common themes: no block billing (each action by attorneys should have its own recorded time to make it easier for a client to evaluate the work), no paying for attorney communications, no paying for research or Westlaw online research, and no paying for two attorneys to perform the same work. 
Five of the seven invoices submitted by Blumstein were almost entirely block billed. An entry from May 20, 2021, for 6.67 hours, for example, contained nine different tasks. That's $5,336 worth of legal services with no distinction between their lengths. Entries from Bradley were broken down almost entirely by individual tasks.
David Anthony, a Nashville attorney who frequently works with corporate clients, explains why businesses often set guidelines for billing.
"The primary reason large companies or institutional clients dislike block billing is that it's hard to vet the value of the work provided or, more simplistically, it's hard to tell if the specific task took the amount of time that's being billed," Anthony says. "By breaking down billable work into itemized units, it forces the billing party to 'show their work' and also makes it harder to hide overbilling in ambiguous time entries."
Communications are another area in which corporate litigants often scrutinize costs. When asked about phone calls between Blumstein and the firm helping him, DeLanis tells the Banner that it was because "Bradley and Professor Blumstein were not in the same firm and the guidelines you refer to (that are sometimes used) would not apply." As a result, 17 different phone calls were double-billed to the election commission by Blumstein and McMullen.
Similarly, corporate clients frequently decline to pay for multiple lawyers to attend the same meetings. When asked why both Blumstein and McMullen billed to attend DCEC meetings, DeLanis said "Bradley and Professor Blumstein were not attending the public meetings as spectators but were there to advise the commission in their legal capacities."
Research is another area in which businesses often decline to pay. "I am informed that the bulk of the research was absorbed, but that some of the research involved special databases that were not absorbed," DeLanis says. Research appears throughout billing entries from Blumstein. Bradley charged for research, as well as $2,435 in Westlaw database fees, but also provided more than $28,000 in discounts throughout its billing.
Because DeLanis is DCEC chair and the person responsible for reviewing its bills, the Banner asked him why the commission agreed to pay Blumstein $800 per hour if he needed a substantial amount of backup instead of hiring a firm from which the costs could be better distributed.
"Professor Blumstein is an authority on election law," DeLanis replies. 
The charter amendment never appeared on a ballot.