After seven years of fits and starts, Google Fiber has ramped up efforts to bring branded gigabits to Nashville.
Banned from telephone poles, Google has moved to Plan B: microtrenching. The score-and-cover method involves tearing seams in the edges of roads (and sometimes bike lanes or lawns) to thread orange tubes of internet underground. According to a Fiber spokesperson, Google has doubled its Nashville Fiber footprint in the past year and plans to add a comparable number of households this year.
Nashville has heard plenty of giga-promises, followed by giga-delays. But an uptick in permit activity since January makes this one look for real. The city has issued more than 2,000 permits for Google work since 2020, including nearly 700 this year. Permitting is overseen by Nashville's newly codified Department of Transportation and Multimodal Infrastructure. Contractors are currently ripping through East and West Nashville, making up for lost time.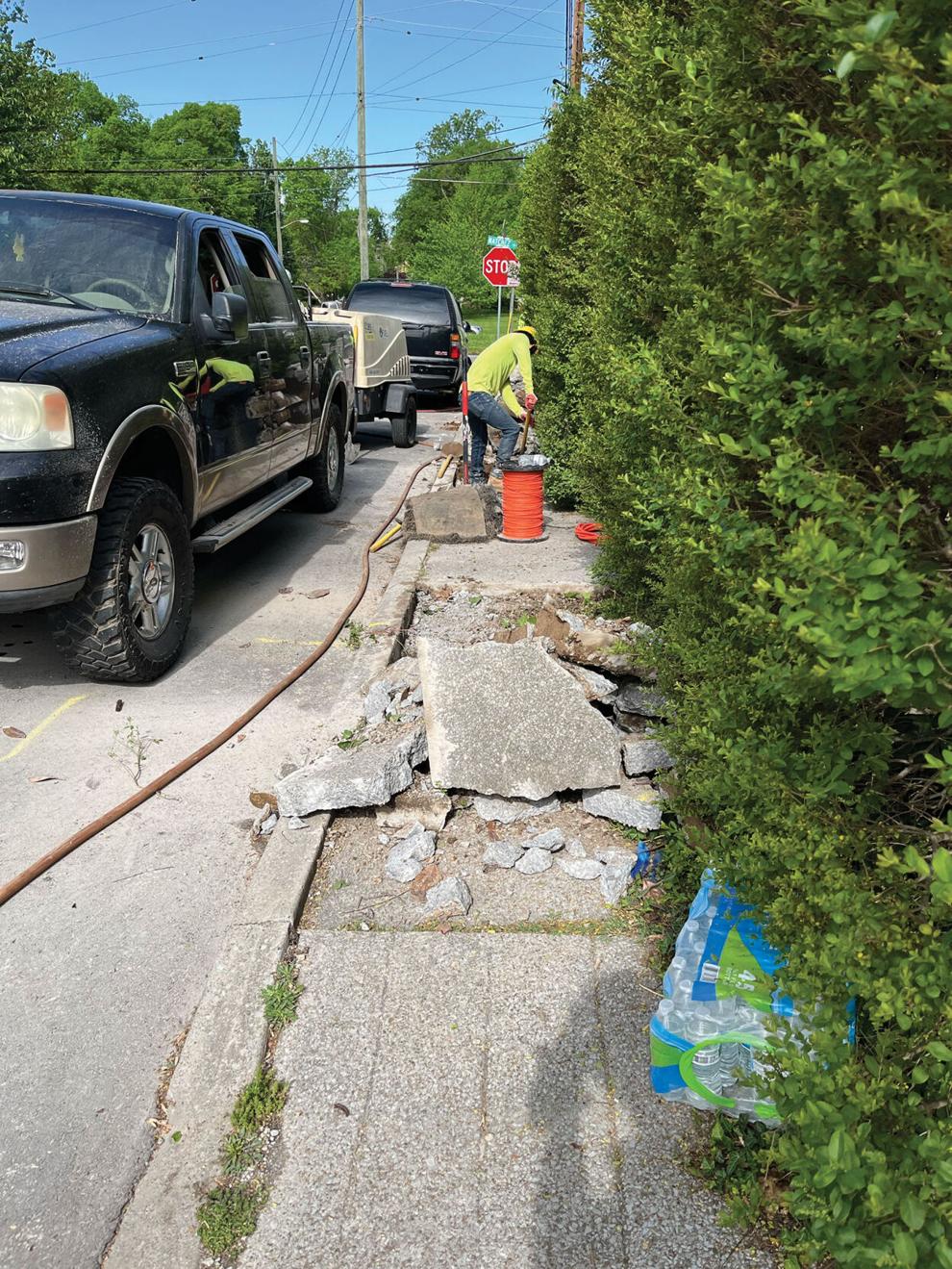 Google announced it would expand gigabit service to Nashville back in 2015, kicking off a yearslong process of legislating and litigating. Telecomm rival AT&T sued the city within 48 hours of Metro Council passing its much-debated "One Touch Make Ready" ordinance in 2016, an attempt to open up Nashville utility poles to Google. Comcast joined the suit, which went through federal court. The Nashville Electric Service sued the city too, caught between Metro's order and existing telecommunications contracts. It was a predictable sequence of events that was playing out at the same time in Louisville, Ky. Judge Aleta Trauger ruled for the plaintiffs and kept Google off AT&T's poles.
With right-of-way permission from NDOT, Google cuts inches-wide microtrenches on the edges of roadways. Large orange spools of plastic tubing go down next, tucked under a river of fluid concrete called "flowable fill." Along the way, Google adds waystations. Sometimes this means replacing sections of sidewalks — jackhammering concrete slabs, adding a fiber optic box, then repouring the concrete. In other places, this could mean digging into a yard or shoulder. A passerby can recognize a fiber work zone by the antenna-like orange plastic loops near sidewalks and streets.
Google wired six streets in 2019, promising forthcoming service for residents in East Nashville, Sylvan Park and Edgehill. Google's latest push began in Lockeland Springs and Edgefield in late February, according to maps and permit lists at NDOT. Since then, work in East Nashville has moved up toward Inglewood and over into Cleveland Park and McFerrin Park. 
Across town, Fiber is spreading through the trapezoid that runs from the Gulch to I-440, bound on either side by West End and I-65. These neighborhoods — 12South, Belmont-Hillsboro, Vanderbilt, Edgehill — are a sweet spot of population density and wealth. There are also active fiber work zones in some Hermitage and North Nashville neighborhoods.
Most of the work goes through Ervin Cable, a telecommunications construction company that's overseeing subcontractors on Google's active permits. Two dedicated NDOT inspectors keep tabs on Ervin's dozen subcontractors. Rory Rowan, a former Public Works inspector currently managing NDOT permits, sends weekly map updates to Metro councilmembers about work in their districts.
Google doesn't share customer numbers, and service access is still spotty from street to street. Google left Kentucky in 2019 after microtrenching its way into a dysfunctional fiber network that, the company claimed, needed to be completely rebuilt. Over time, asphalt eroded and exposed trenches. Stringy rubber sealant and unreliable service became Fiber's legacy in Kentucky. Louisville was an experiment, according to Google, the cost of innovation with valuable lessons learned. 
Both Nashville and Louisville are years behind Chattanooga, regarded by many as the city with the nation's best internet. While we all wait for Google, Gig City has a publicly owned and operated fiber-optic network built a decade ago. The Electric Power Board, Chattanooga's NES equivalent, has been embarrassing the free market, beating Google and everyone else on speed and cost and earning the city national recognition. In 2015, Chattanooga started offering 10-gigabit internet, five times the speed of Google's top-end service and a thousand times faster than the national average. Southern Appalachia — where access to land, water and population centers overlap — is well suited for internet utilities and telecommunications. Google has just 13 American data centers, three within a few hours of Nashville, including one in Clarksville. Meta (at the time Facebook) announced a data center in Gallatin in 2020, one of 17 in the country and five in the Southeast. These server farms require few employees and industrial-level resources, often replacing factories that used to employ hundreds and support entire towns.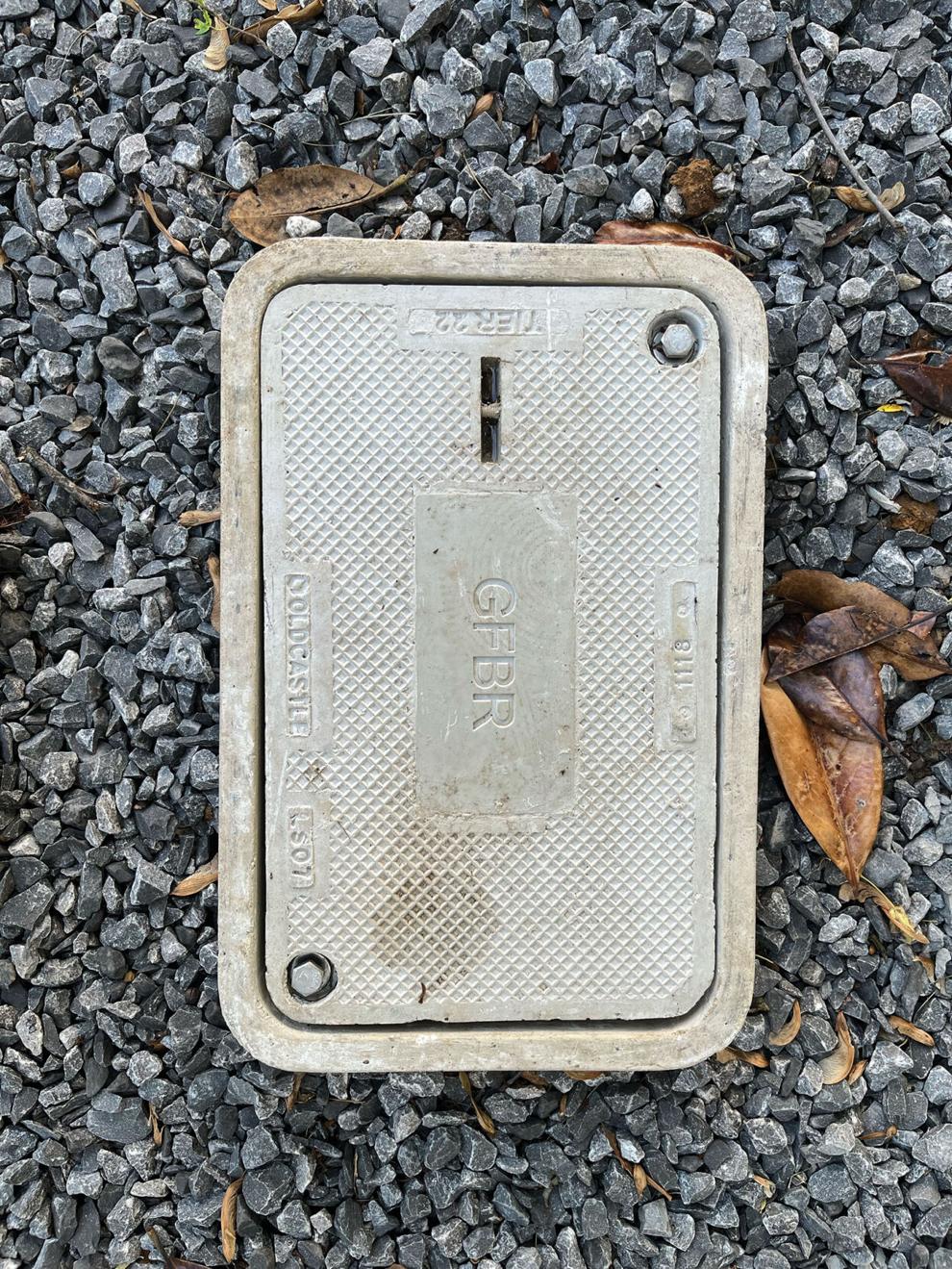 Google's only corporate presence in Nashville is a Fiber office in the Gulch. The local team has been stop-and-start, maneuvering between litigation, logistical setbacks and a name brand that comes with high expectations. Nashville got a rare shoutout on the Fiber blog in November when Google apologized for being MIA. Thin on coverage details, Google's statement plugged several charitable efforts it had made around the city. Through local PR firm Finn Partners (formerly DVL Seigenthaler), a Fiber representative declined to share coverage maps, telling the Scene via email that the company is "working closely with Metro Nashville to allow us to achieve our goal of bringing world class internet to more people all across Nashville." 
Fiber has been a controversial undertaking that has hemorrhaged money since its inception. It's an ambitious entry into a highly regulated industry with a few very powerful players. Technically under Google's umbrella company, Alphabet, Fiber operating losses could be as high as $1.1 billion. Exact numbers are hard to parse in financial documentation, because Alphabet classifies Fiber in "Other Bets," a miscellaneous category that includes projects like self-driving cars and different applications of artificial intelligence and machine learning. Internet service is part of a Google long game to vertically integrate users' internet experience, from hardware like fiber cables to software like Chrome and Gmail.
Nashville made sense in 2015 as an expansion city due to its size and growth, and continues to be a game board for the telecomm experiment. Progress is hard to measure from the ground. For clues, you can check active NDOT right-of-way permits online, email your councilmember, or walk outside and look for orange.