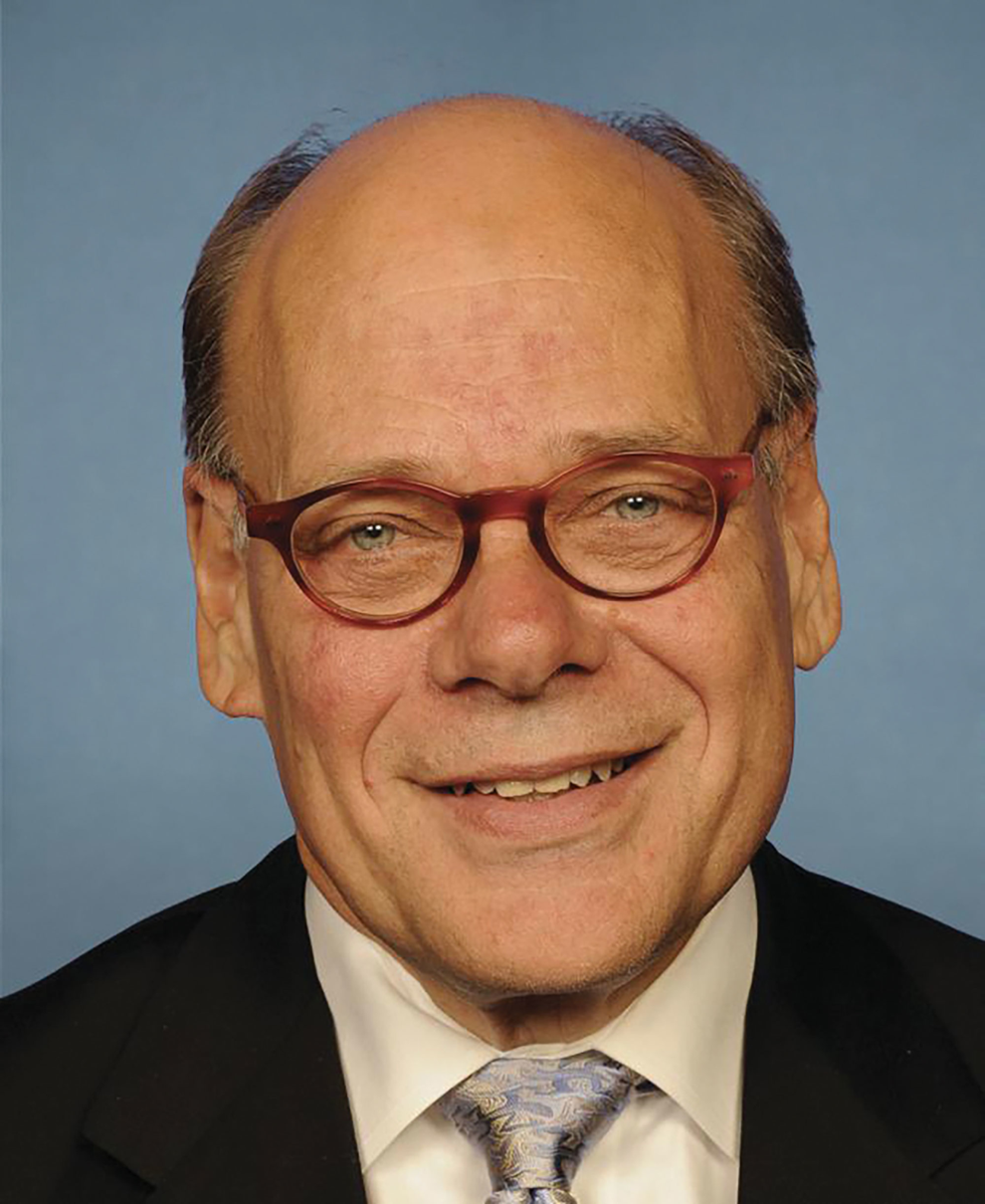 We elect members of the U.S. Congress to deal with difficult problems on our behalf, though I think we lose sight of that in the fog of partisan polarization. This month, the most difficult problem is authorizing an increase in the debt ceiling so that our government can continue to operate.
I find it hard to believe that a government shutdown is in anyone's interest.
In an attempt to look past the partisan bickering, I spent some time on GovTrack.us, an independent statistical analysis and data tool that "tracks the United States Congress and helps Americans participate in their national legislature." I wanted to see how our delegation is doing at their job. I was unfortunately not surprised that GovTrack's 2020 report cards on congressional activity during the recent 116th Congress showed how wide the partisan divide is in our Tennessee delegation. But the report cards also show how well some members of the delegation are working for us.
Democrat Steve Cohen of Tennessee's 9th Congressional District stands out. GovTrack shows Cohen as the best member of our delegation at getting influential co-sponsors for his bills. He's good at what he does. Committee chairs or other ranking committee members think that his proposed bills are good ideas. Tennessee's other Democrat, Jim Cooper of the state's 5th Congressional District, co-sponsors the second-most bills of the Tennessee delegation.
This analysis puts Cohen at the top of the Tennessee delegation on the site's leadership scale, which measures the number of bills that members of Congress propose that net key support from ranking members of Congress. As GovTrack describes it, the site's "unique leadership analysis looks at who is co-sponsoring whose bills. A higher score shows a greater ability to get cosponsors on bills." 
Our GOP members of Congress have some performance issues.
Take for example Rep. Scott DesJarlais of Tennessee's 4th Congressional District, who has been in office since January 2011. Despite being in office for more than 10 years, DesJarlais holds no leadership positions on any House committee or subcommittee. Rep. Chuck Fleischmann of the state's 3rd Congressional District introduced the fewest bills out of our delegation, according to his report card. Fleischmann is hand in hand with Rep. Mark Green of the 7th, who "co-sponsored the second-fewest bills compared to Tennessee delegation," and Rep. John Rose of the 6th, who co-sponsored the fewest bills. Rep. Tim Burchett of Tennessee's 2nd Congressional District introduced zero bills that became law, according to his 2020 report card. Not one of 8th Congressional District Rep. David Kustoff's sponsored bills during the 116th Congress earned the support of a co-sponsor who was the chair or held a ranking position on the committee where the bills were referred. According to GovTrack, "Getting support from committee leaders on relevant committees is a crucial step in moving legislation forward." Tennessee's newest congressional representative — Rep. Diana Harshbarger of the state's 1st Congressional District, who has been in office since January — seems to be in lockstep with her GOP counterparts. "Harshbarger is among the Republican legislators whose attempt to disenfranchise Democratic states in the 2020 presidential election was a part of the months-long attempted coup that included the Jan. 6, 2021, insurrection at the Capitol," says GovTrack.
Despite the reflexive embrace of partisanship by the members of our delegation, it is still encouraging to see that some of our elected officials continue to work cooperatively to improve the lives of their constituents. In our less politically combative modes, all Tennesseans should expect the people we "hire" to represent us in our federal government. Getting the tough work done in Washington so that our lives can continue to improve is an admirable task when it's done right. When the announcement came last month that Ford Motor Company has selected West Tennessee for a new electric vehicle assembly plant, I was reminded of a quote by Henry Ford: "Quality means doing it right when no one is looking." I wish our members of Congress thought that.
We must encourage our senators and representatives to work professionally and harmoniously, even if they disagree on the politics around policy. Cooperation is not a dirty word. 
Bill Freeman
Bill Freeman is the owner of FW Publishing, the publishing company that produces the Nashville Scene, Nfocus, the Nashville Post and Home Page Media Group in Williamson County.