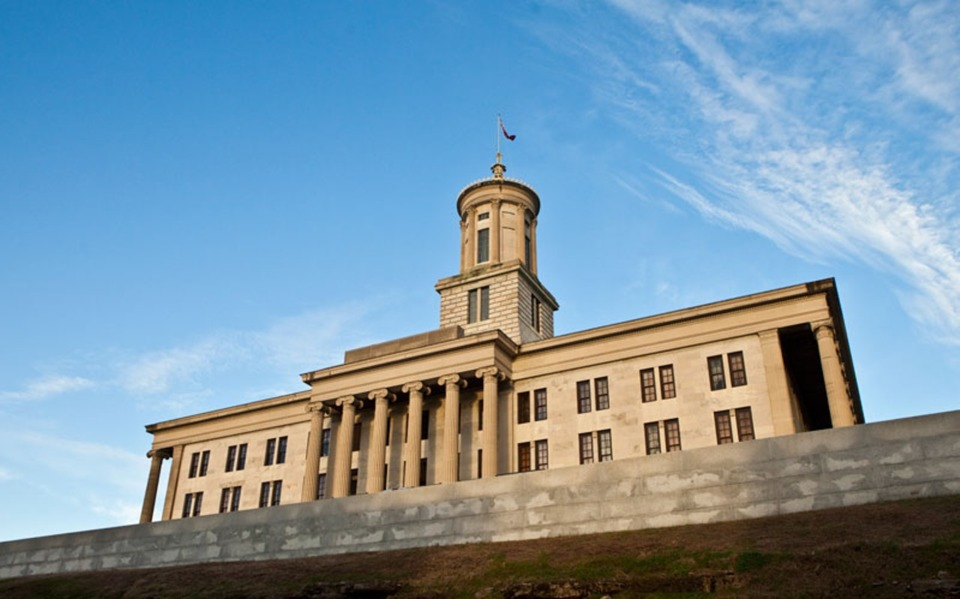 The circus came back to town this week, as the 110th General Assembly gaveled into session on Tuesday. Pay no attention to the shiny new stuff — a new lieutenant governor, changing GOP roles in the House, a spate of high-profile players starting to jockey for the governor's race next year. The old issues are what you should be watching.
State legislators are looking at roughly $2 billion in extra revenue for the state in the next budget. In almost any other state, the discussion would focus on how best to maximize that money for the citizens, but in Tennessee, leaders are already trying to figure out how to walk away from it.
"Tax relief ought to be an important item on our agenda," says new Lt. Governor Randy McNally, who added that reducing the business tax is his "No. 1 priority." Rep. Charles Sargent (R-Franklin) echoed McNally, saying a cut in the business tax would be more beneficial to someone making $8 an hour than a cut in the tax on food, because it might generate a $15-an-hour job.
The reason that McNally and Sargent are offering up cuts in business taxes is because Gov. Bill Haslam is likely going to propose an increase in the gas tax, a long overdue shot for the fund that pays for roads. Because Tennessee does not use debt to pay for recurring road repairs — both Democrats' and Republicans' aversion to that goes back decades — the gas tax provides the only dedicated funds for those projects, and it's been stuck at the same level since 1993. As a result, much of our transportation infrastructure — interstates, roads, bridges — has been neglected for years.
But before we get into the inevitable debate over how much of your money the government ought to be spending, understand this: By almost any meaningful measure, Tennessee is one of the less-taxed states in the nation. We have no state income tax. Our business taxes, according to the nonpartisan Tax Foundation, put us in the bottom 25 percent. You're going to hear a lot about corporate income taxes in the coming months and how the states around us have lower numbers (Tennessee's is 6.5 percent as opposed to North Carolina's 4 percent, for example) and how we need to cut that to make us more competitive. But that marginal difference hasn't kept away the flood of migrating businesses that the Haslam administration likes to tout (because, spoiler alert, the executives are a lot more concerned with low taxes on their own income than in a comparative gap between states on companies). 
The state also has low debt, ranking either second or ninth, depending on which set of data you're comparing. We've used the state's good credit and historically low rates to refinance existing debt, meaning we're paying even less on the money we do owe. 
So if our taxes have been properly aligned, the state has been smart about spending, and we've replenished the reserve fund to the tune of more than $700 million (in case the economy heads south), why are we talking about cutting taxes — other than the fact that it's the only thing some people on Capitol Hill understand? Are we, as a state, completely scared to spend any money? We're not even talking about hot-button issues, like expanding health care or lowering college tuition. We're talking about schools and roads. It's hardly an act of bravery to spend on these.
The state's Basic Education Program, or BEP 2.0, has never been properly funded in the 10 years since it was enacted, denying millions of dollars to school systems around the state. Teachers, the hardest working employees in the state, need more of a raise than one that barely outstrips inflation. To turn around troubled schools, bigger districts like Metro have huge investments to make. 
And beyond that, the American Society of Civil Engineers gives us mediocre grades on much of our infrastructure. On transit, places like Nashville suffer from increasing traffic, especially given the influx of people to the area, and clogged roads have an economic cost — try driving in from Williamson or Rutherford counties during rush hour. But there are other, quieter problems that need to be addressed as well, including bridges that remain on the "structurally deficient" list and aging wastewater systems around the state that will cost billions to replace. 
These are not frivolous concerns. This is not some philosophical argument about federal spending and what the role of the state ought to be. These are baseline things that the state of Tennessee needs to do to remain a decent place to live and work — and continue to attract businesses.
In Tennessee, we like to talk about running the state like a business. Well, sometimes a business has to spend money to make money. Sometimes a business makes investments for the future, to secure the long-term health of the firm. And if doing the minimum is too much to ask, maybe our legislators ought to ask themselves if this is the right company for them.