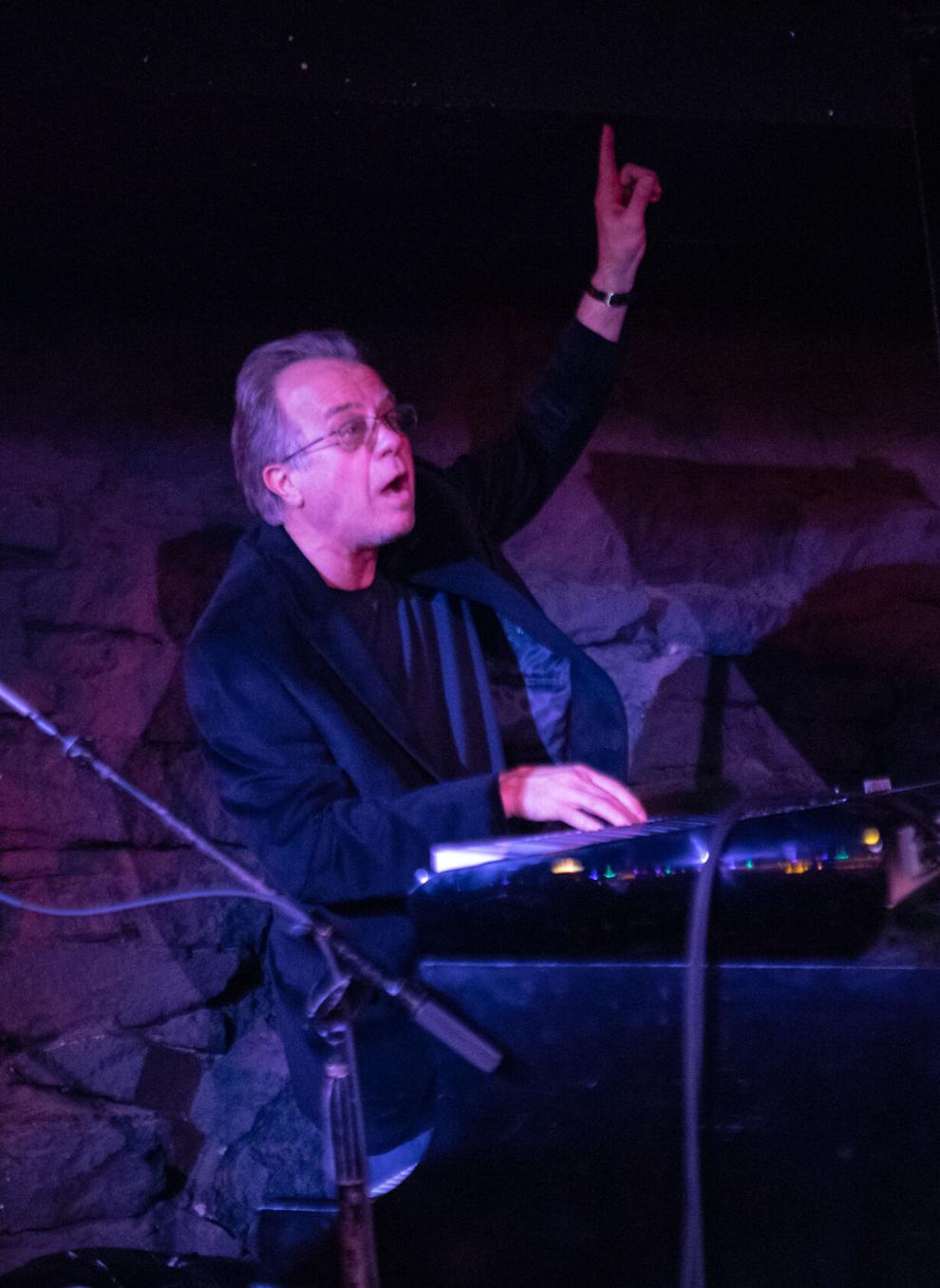 It was a tale of two sets Wednesday night at Rudy's Jazz Room. Longtime contemporary jazz and fusion star keyboardist John Novello's band opened the night with 40-plus minutes of highly professional, enjoyable material, followed by another 50 or so minutes of high-energy, dazzling performances. It was yet another reminder of the basic unreliability of labels and assumptions, because the tag often stuck on fusion or contemporary and smooth jazz types is "lightweight," from the standpoint of jazz fundamentals. 
The John Novello Band demonstrated, particularly in that second set, that they can go head-to- head with any mainstream or hard-bop combo in terms of melodic exposition, harmonic development and solo brilliance. Indeed, it was as if some unseen switch got flipped and the unit's dynamic nature was revealed, as its members were playing so brilliantly at times even the usual flow of background conversation that you inevitably hear came to a halt.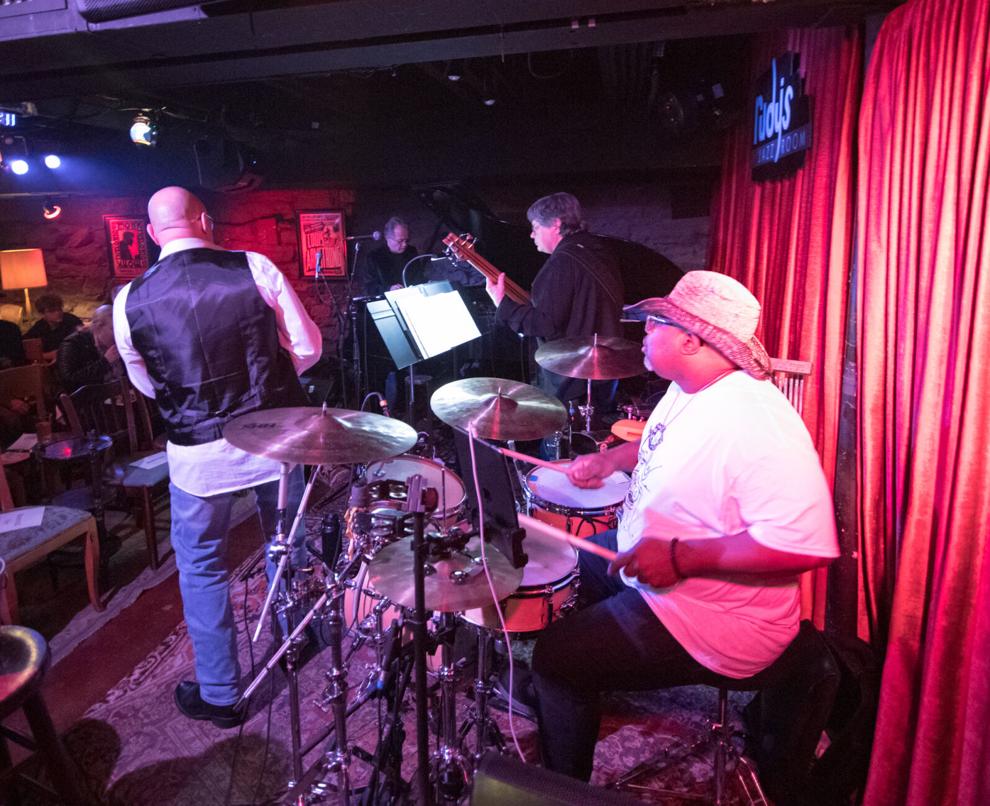 Not that the first set was a dud by any means. The Novello group, consisting of the leader on acoustic and electric piano and keyboards, fiery saxophonist Jeffrey Scot Wills, Nashville Jazz Workshop standout bassist Roy Vogt and standout percussionist Stacey Lamont Syndor quickly showed their pedigree as first-rate musicians.
In both sets, the ensemble performed predominantly Novello originals, including some of his fan favorites with the fusion supergroup Niacin. A high point among those tunes was "B-3 Soul," punctuated by a prominent melodic appeal, strong sax and keyboard solos and great combo interaction, which was a consistent trait throughout the evening. 
There were also three fine covers, including one of Keith Jarrett's "In Your Quiet Place" that featured some of Novello's best piano work in that opening set. There was also a poignant rendition of Prince's "Purple Rain," which Novello cited as his late wife's favorite tune, "one I played for her almost every day." 
But they delivered a signal with the first set's finale that things were going to heat up. The quartet did a powerhouse version of Weather Report's biggest hit, the Joe Zawiniul-composed classic "Birdland," that immediately raised the temperature and let everybody know it was best they come back for the second set.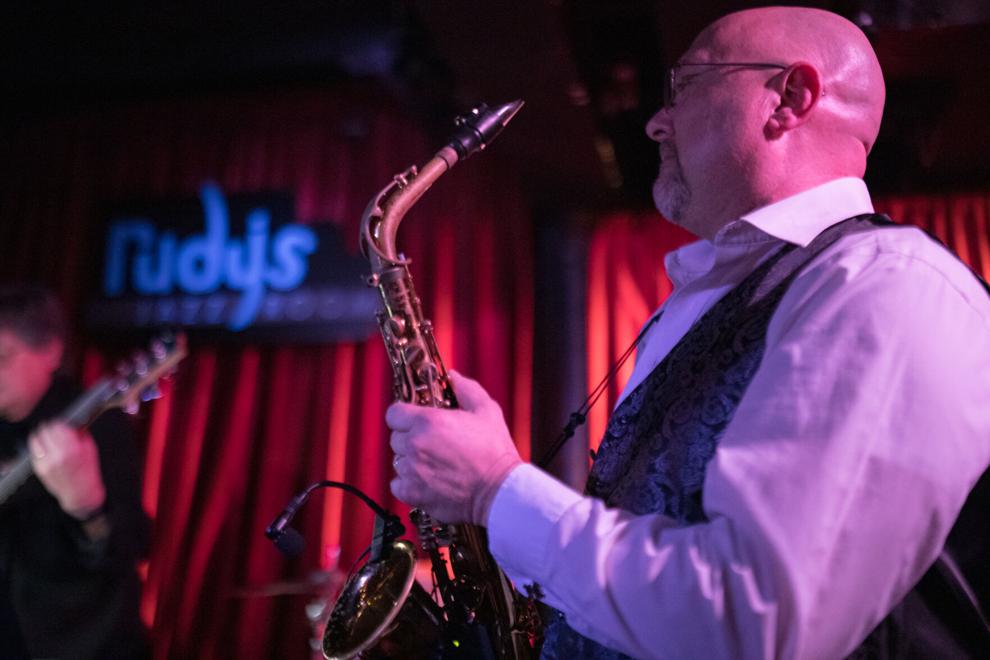 Everyone who did was well rewarded. The whole ensemble came out refreshed and ready to shift into a higher gear — especially Wills who delivered a host of robust, whirling and superb solos, as well as the Vogt/Lamont rhythm section who brought increased vigor.
Novello also brought a new edge to his playing. By the time they got to "Blues for Barb," everyone in the full house was now totally locked in. As the end of the set neared, the band got hotter and hotter. At the end, while receiving a standing ovation, Novello reminded the crowd that they've got a return date in March: "Come fill the place up again." The date hasn't been announced just yet, but if you have any interest in fusion, contemporary jazz that leans forward (and perhaps a few surprises), you'd be well advised to keep an eye on the calendar at Rudy's.