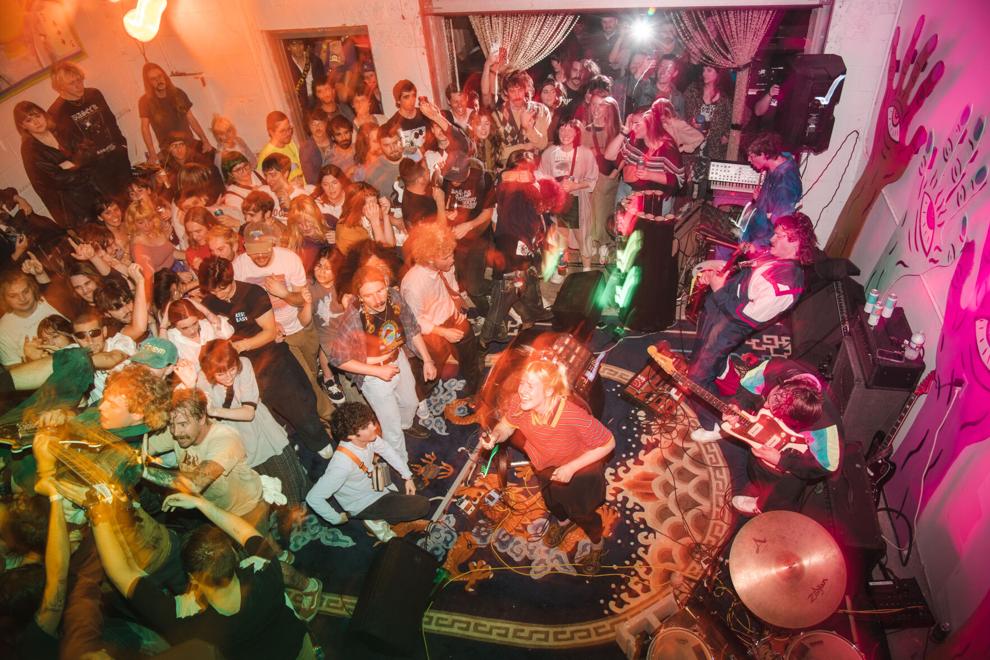 Way back when I first started writing for The Spin, I remember being advised to just write what I would tell a friend who asked how the show was. But it's difficult to explain the shenanigans that went on at Soft Junk on Friday without sounding like I'm riffing on Bill Hader's long-running "Weekend Update" character Stefon. But this gallery show really did have everything: a DJ booth, hot food for sale, crowd surfing, a 3-foot-tall papier-mâché eight ball, a singer who lifted weights while performing and a grown human dressed as a giant mosquito. 
The night centered on Snooper, a relatively new collection of rock-scene stalwarts who are revving up like they're racing for pink slips. Born in the primordial ooze of COVID lockdown in 2020, the band's core members are guitarist Connor Cummins, who you might know from bands like Spodee Boy and Safety Net, and singer Blair Tramel, who developed the band's distinctive video art. As they started playing shows post-quarantine, membership expanded to include drummer Cam Sarrett and bassist Happy Haugen, and they became a favorite around town in addition to touring extensively. Recently, Ian Teeple — frontman of Kansas City's Silicone Prairie, who were in the middle of the bill Friday — joined the Snooper fold on guitar, and this was the band's first show with Sean Booz on a second percussion setup. 
What hasn't changed between their earliest releases and the announcement of their Henry Rollins-approved first LP — Super Snooper, coming July 14 via Third Man Records — is their dedication to jagged hooks, lightning speed and multimedia mayhem. Snooper taps into the tradition of artists who break conventions and make rock 'n' roll weird, nutty and thrilling — a proud lineage of iconoclastic freakazoids like Pere Ubu, Crime, The Locust and Devo, who examined and criticized contemporary culture in their time by tipping sacred cows with cartoonish bombast.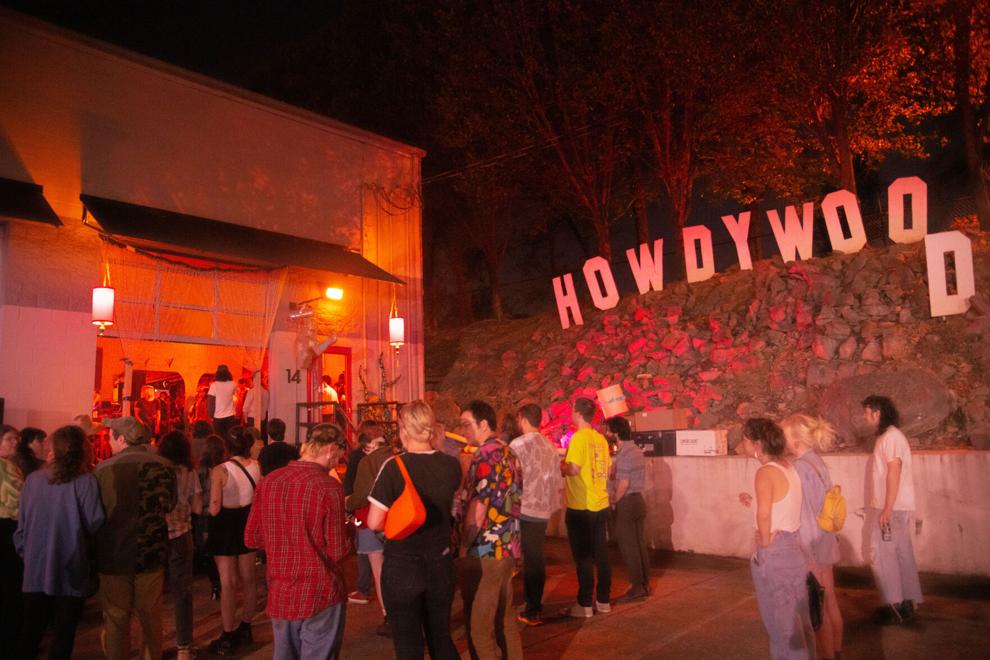 A few minutes after 8 p.m., the makeshift courtyard outside the much-loved East Side independent arts space, presided over by its signature "HOWDYWOOD" sign, was already filling up. The crowd milled about inside among Brett Douglas Hunter's whimsical art installations, and those outside could hear what was going on, since the weather was mild and the big red garage door over the loading dock was rolled up.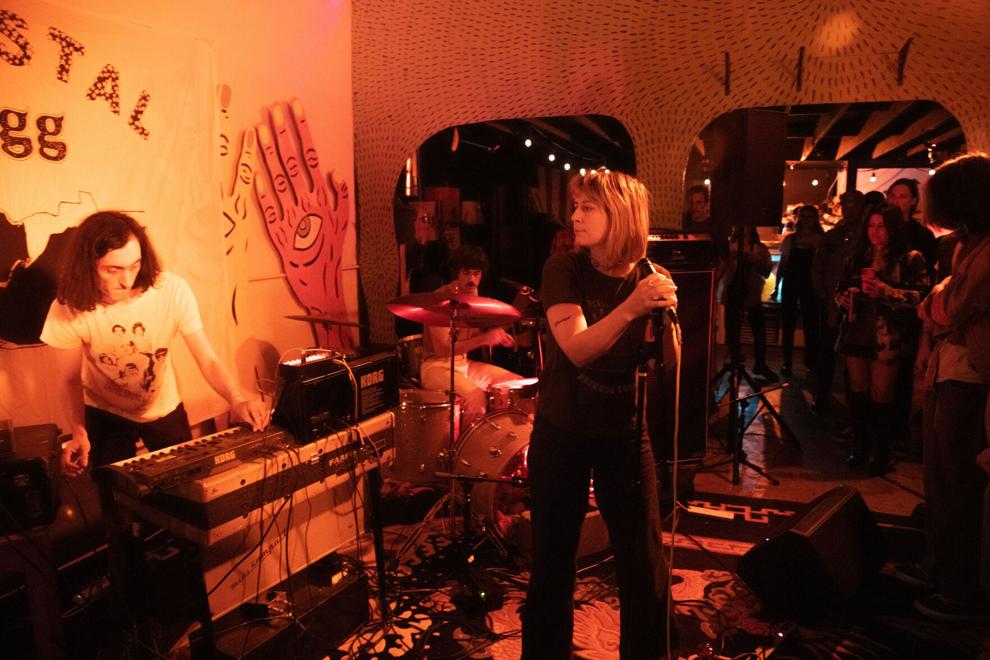 Opener Crystal Egg, playing their inaugural live set, piqued my curiosity with their minimal drums-keys-vocals setup. From the first song, the trio was wildly impressive. I loved that they seem absolutely unafraid to make ugly, bleak music. I felt a congeneric spirit between their work and the twisted punk poetry of Lydia Lunch, with synthesizers that alternated between whirring electronic noises and the kind of eerie, pulsating organ sounds Richard Wright made on Pink Floyd's early records. Mark it on your calendar: Per Instagram, the Egg hatches again at Soft Junk on May 7.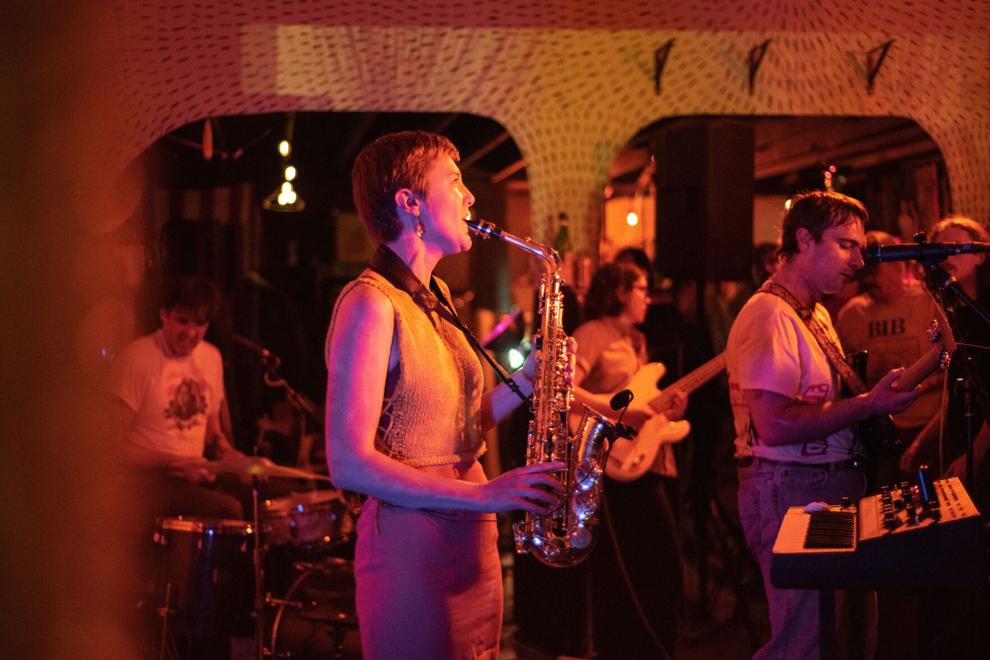 Back outside, DJ duo Gas.XYZ took over the P.A. The twosome consists of one of Nashville's most prolific rappers, $avvy, and producer Enxgmaa. While they kept the crowd busy with beats and bass drops, Silicone Prairie was moving their gear into place. Seizing the opportunity to snag a spot up close, I moved along the back wall inside. Their 2021 LP My Life on the Silicone Prairie has the kind of off-kilter nervous energy characteristic of early flyover-state New Wave, which carried into the live set. In person, their saxophonist's melody lines, which alternated between rocking and fully skronked, gave the whole thing a charming dissonance.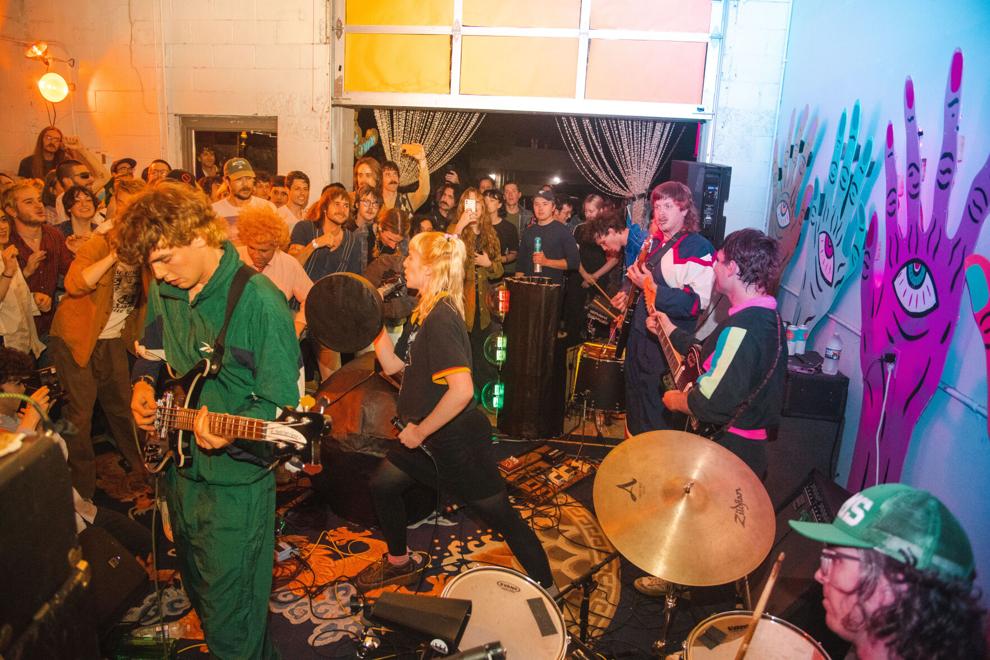 Within the five minutes it took me to walk with a friend to her car and back, the room became densely stuffed with rowdy dopamine addicts looking for a score. I resigned myself to scaling the handrail and hopping onto the loading dock between Snooper's 5-foot-tall cardboard cellphone, with its LED sign on which the band's name scrolled by, and a life-size cardboard model of an arcade game, with a TV inside playing an edited reel of '80s-vintage TV commercials. Amid the sea of surging bodies, I could at least make out Booz near the door, Tramel pumping her prop dumbbell and the Super Snooper — that's their smiling mosquito mascot, rendered as a tall costume worn by a friend of the band — making its way through the crowd.
By the end of Snooper's first song, the dock was quaking with the frenetic beat as fans bounced along. For 40 blurred minutes, they had complete control of the kinetic onlookers, while folks used their peers as stepladders to surf the frothing audience. Snooper chopped through the set with little negative space between songs, pulling back the curtain on new numbers that will appear on Super Snooper. The pandemonium was perfect, building to a crescendo in which a sweat-drenched Teeple was passed around by the audience. 
Snooper exemplifies why you want to support your local art-punks: The time we live in is frequently chaotic and disturbing, and they have the combination of beautiful absurdity and explosive energy to arm us against it. The group is turning lots of heads and isn't likely to stop anytime soon, with upcoming gigs including opening for Bikini Kill in Knoxville, a headline tour of Australia in June and a return visit to California for the Mosswood Meltdown in July.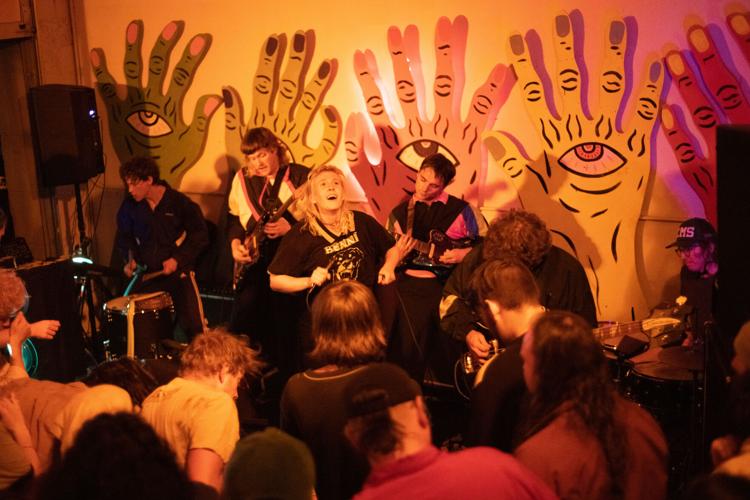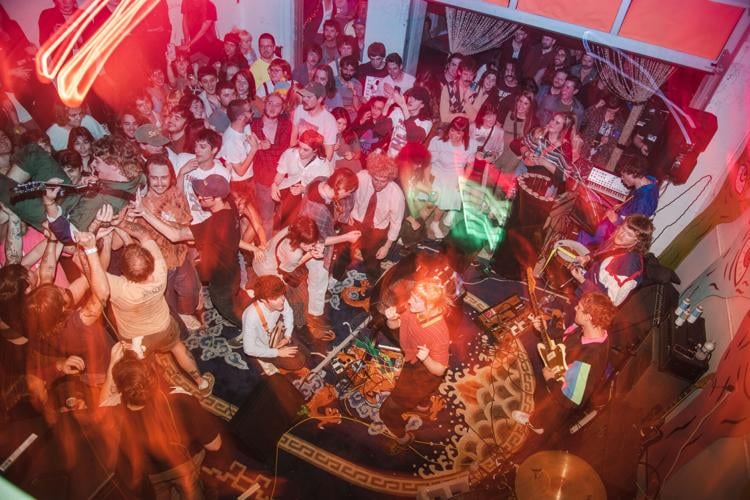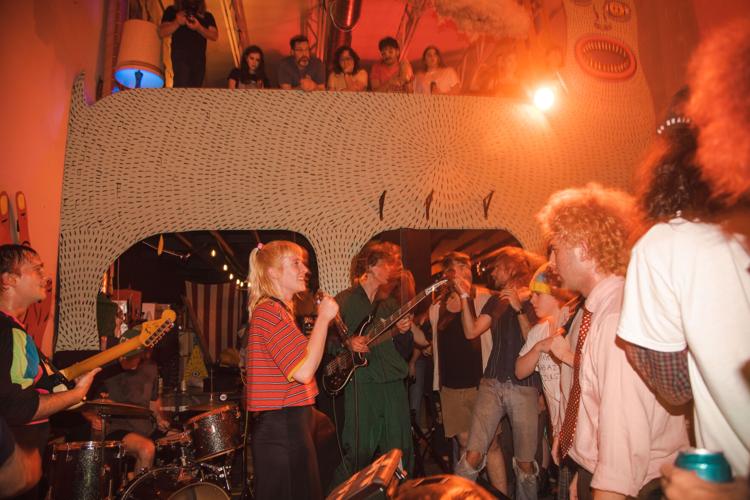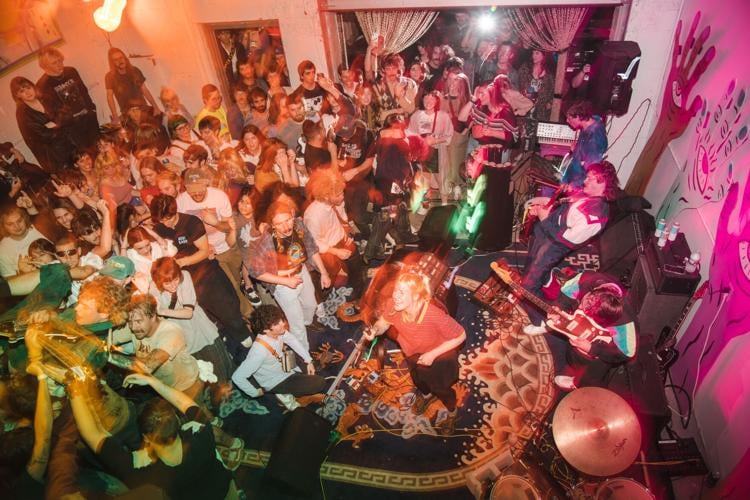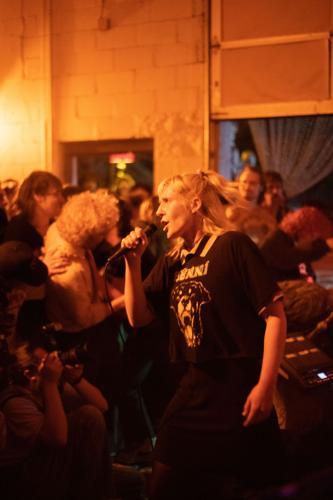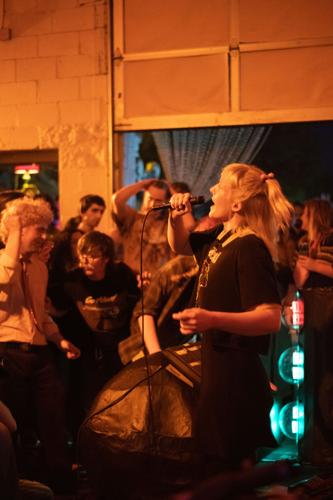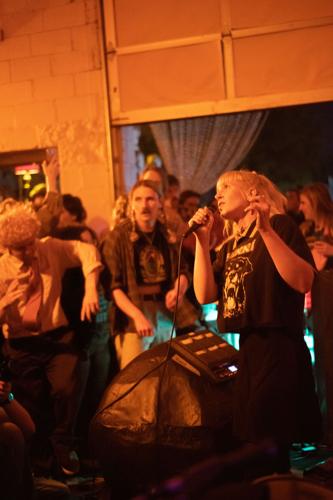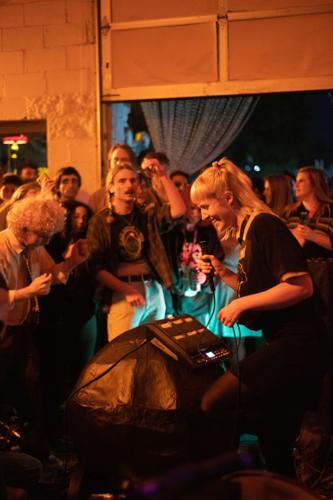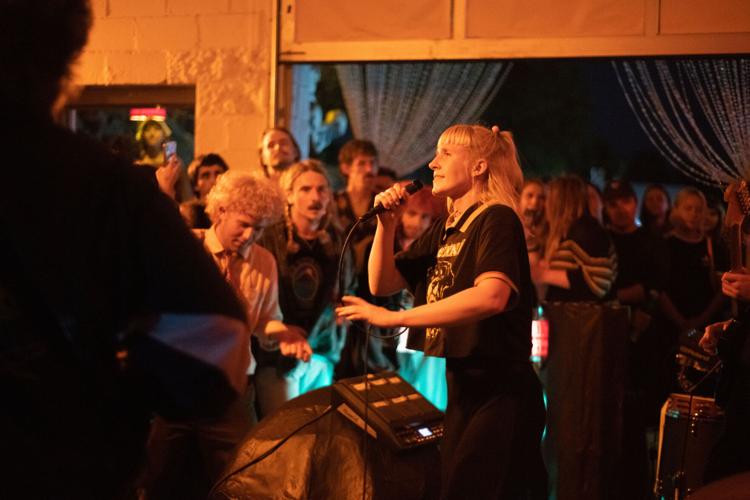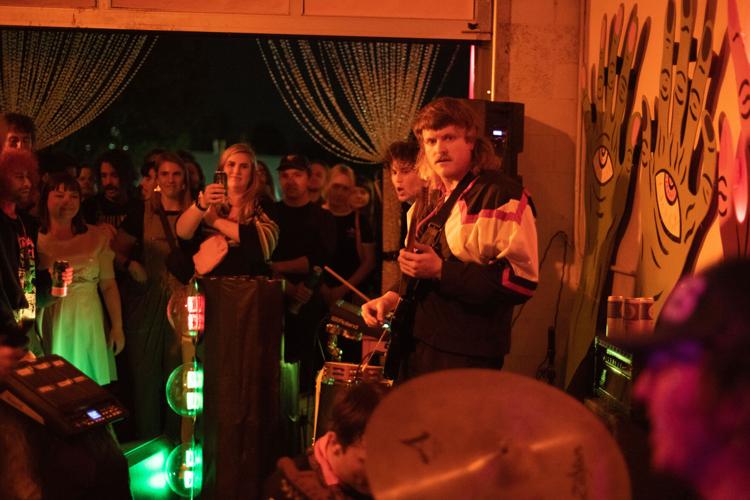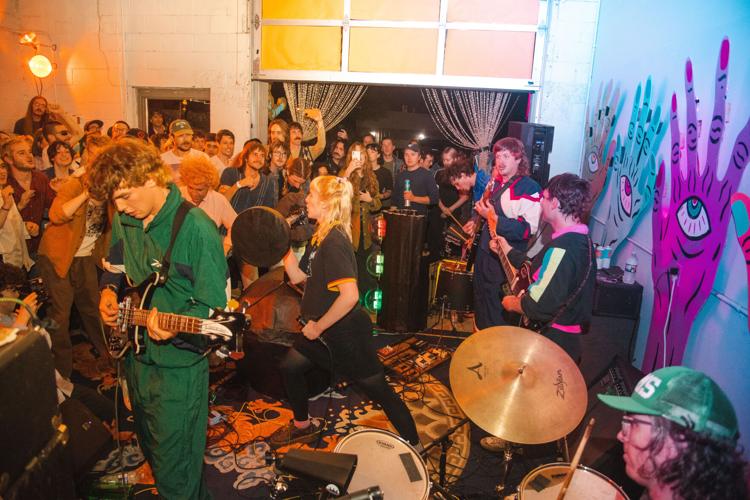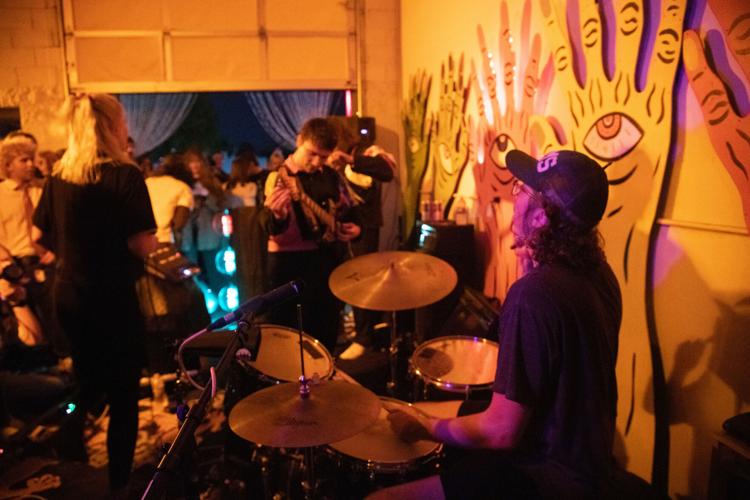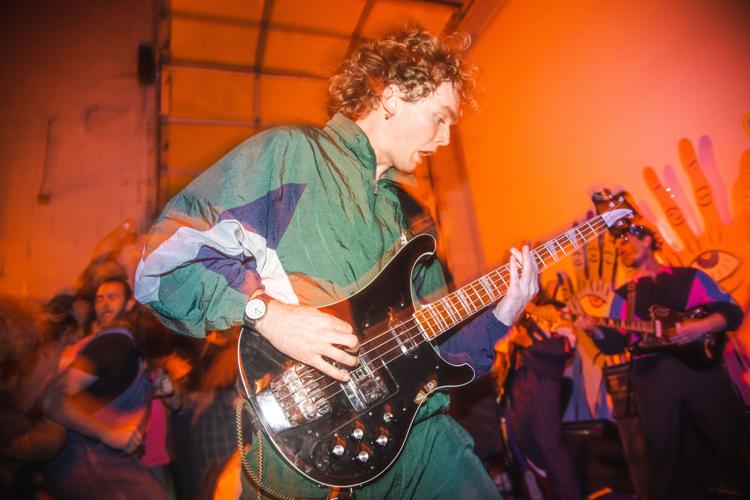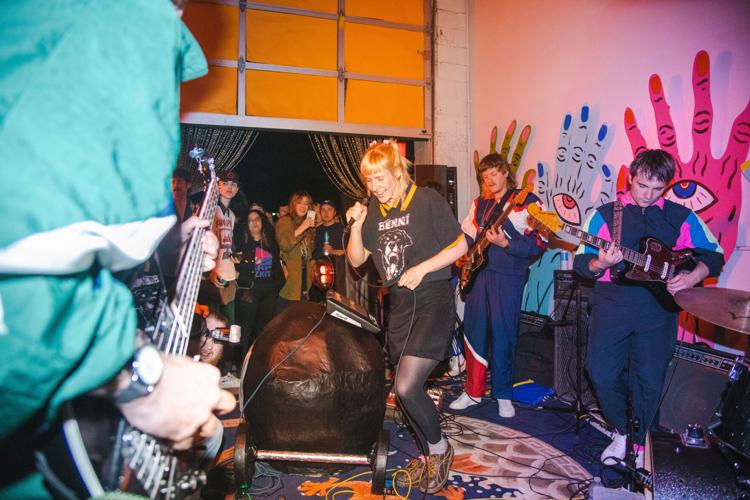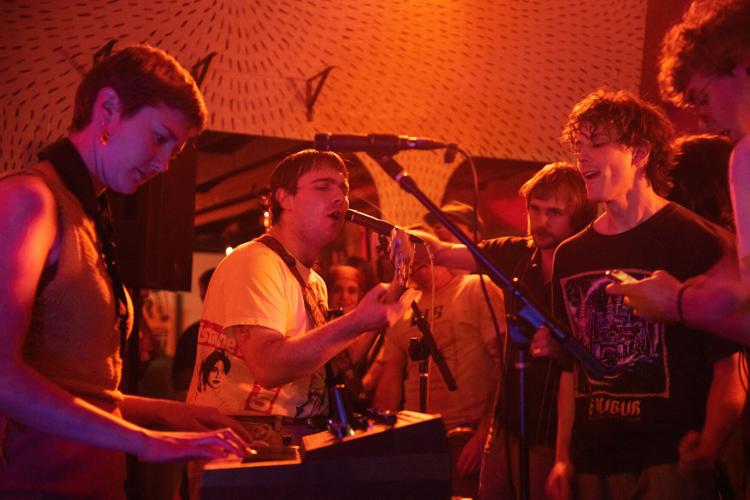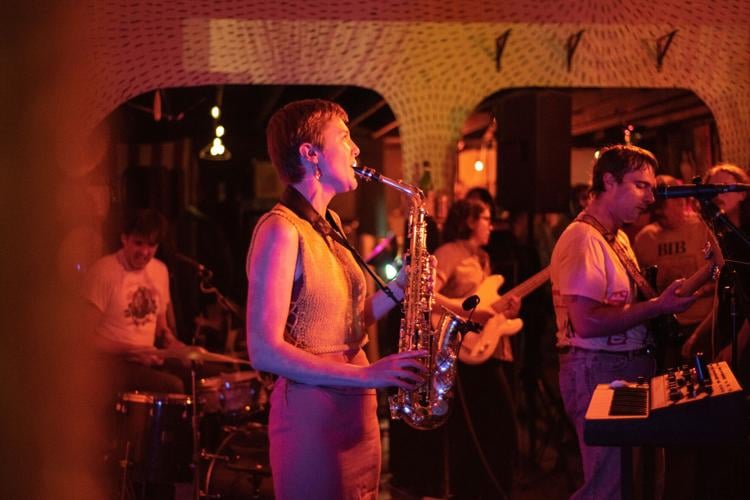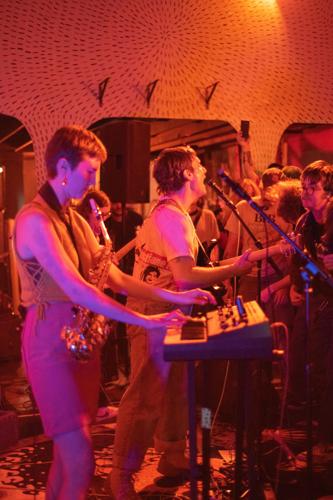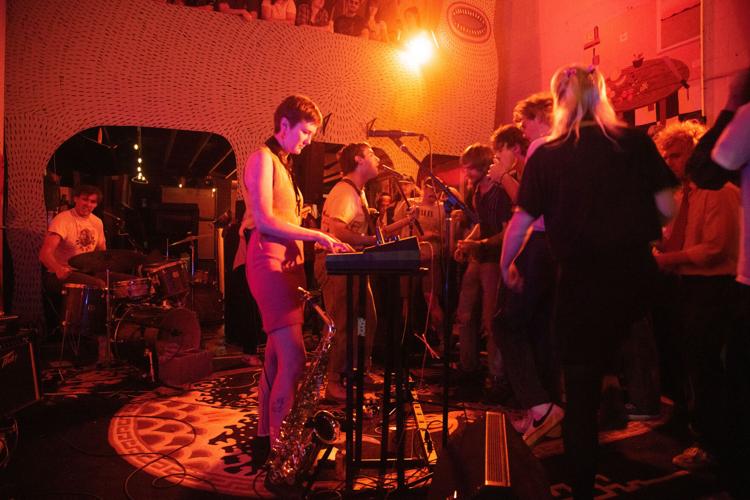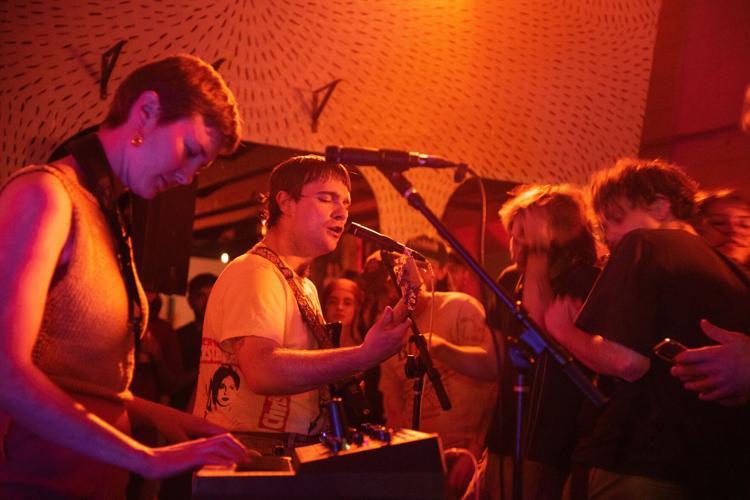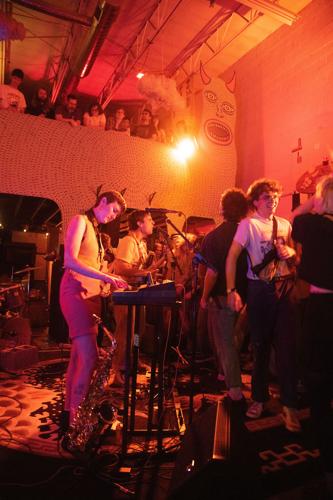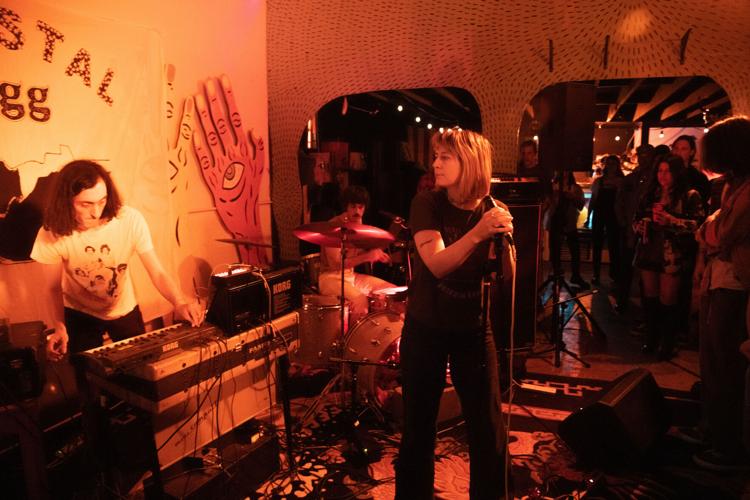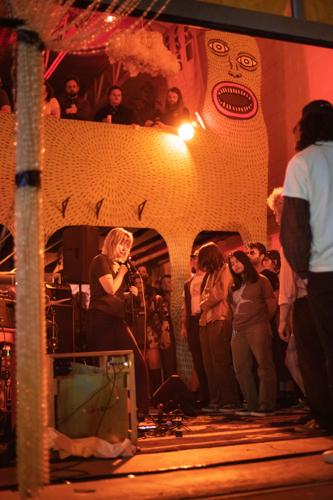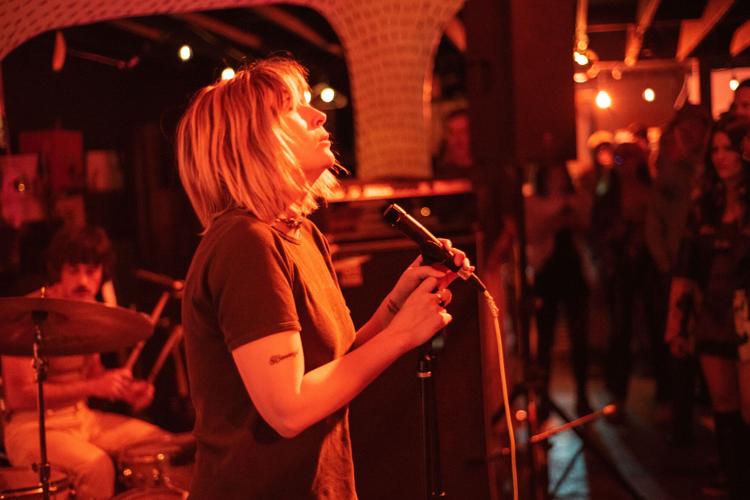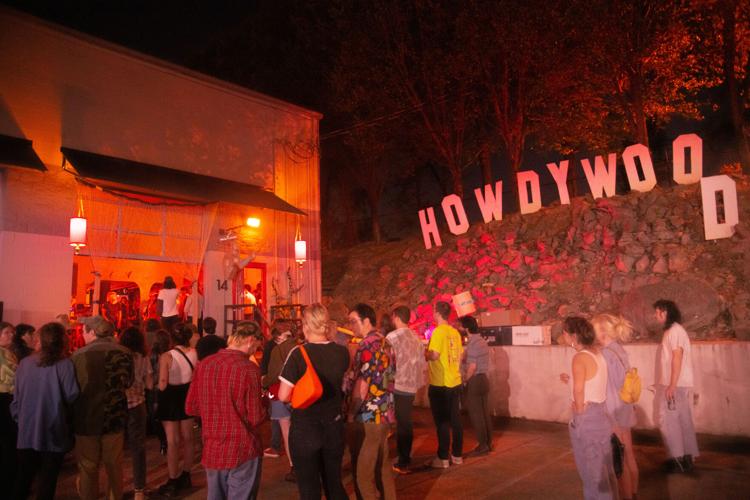 The Spin: Snooper at Soft Junk, 4/14/2023
With Crystal Egg and Silicone Prairie