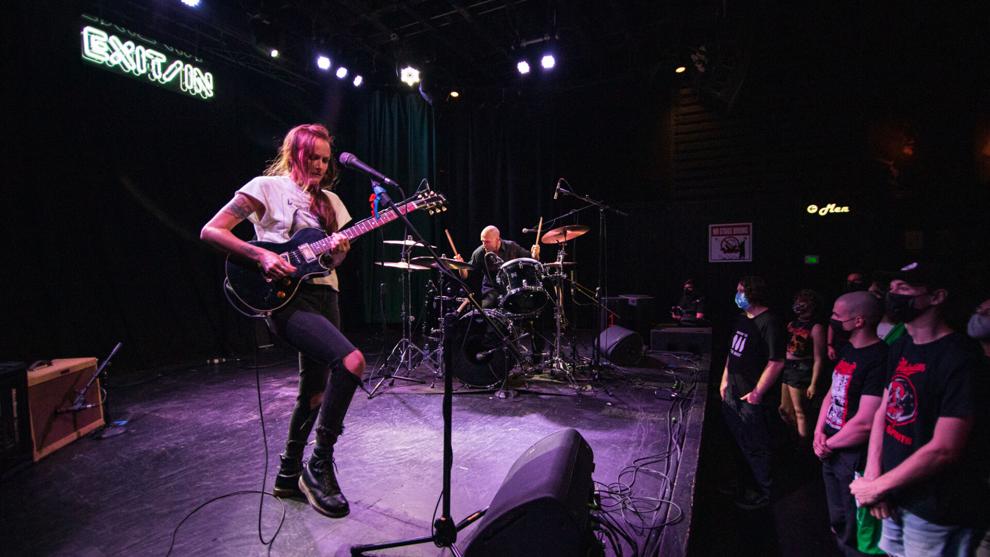 "Emotions are high for me as show day hits," Jerry Roe, drummer of Friendship Commanders, tweeted Thursday morning. "It's been 18 months. This band, and this music, are my primary purpose in life. Putting this on hold for so long has been truly terrible. … To say I need this is an understatement."
If you want to get technical about it, Roe and singer-guitarist Buick Audra graced Exit/In's stage in December for a livestreamed set, but as fellow Scene contributor Megan Seling wrote in her review of that show, this is music "best experienced live … from the front row." The long gap between in-person shows for the pavement-pounding pair — Audra is also a solo singer-songwriter, while Roe is one of the busiest session drummers in town — finally ended Thursday at Exit/In. The gig was an unofficial celebration of Friendship Commanders' two 2020 releases, an EP called Hold on to Yourself and a pair of digital singles, "Stonechild" and "Your Reign Is Over."
After brief but powerful opening sets from Birmingham, Ala., doom-psych combo Null and local metal luminaries Yautja — the latter of whom will formally celebrate the release of their face-melting Relapse Records debut The Lurch on Dec. 6 at Drkmttr — Roe and Audra got situated onstage. The house music was perfectly appropriate: the gleefully chaotic strains of Wonderful Rainbow by Lightning Bolt, another no-bass, no-problem two-piece. The lights dimmed, Audra turned her rig off standby — the snarling hum a clarion call that something heavy was about to go down — and before the opening tune was even over, the room had gone from virtually empty to half-full.
What followed was an hourlong primal scream of a performance. Delivered in quick succession, the songs galloped and soared. The force of Audra's sustain-heavy riffs, in tandem with Roe's drumming — carefully attuned to each chord change and punctuated by shotgun-blast fills — shook the walls of the 50-year-old club. 
Particularly impressive was the ease with which Friendship Commanders mixed speeds. The revved-up "Charade," from 2018's Steve Albini-recorded Bill, recalled Vancouver, B.C.'s late, great White Lung with its agile, breakneck riffing. The negative space on slower songs allowed for their words, harmonies and messages to resonate — crucial on inspired, passionate material like "Stonechild," explained by Audra as a call-to-arms in the wake of the 2019 killing of Stonechild Chiefstick, a Chippewa Cree man and father of six, by police in Washington state.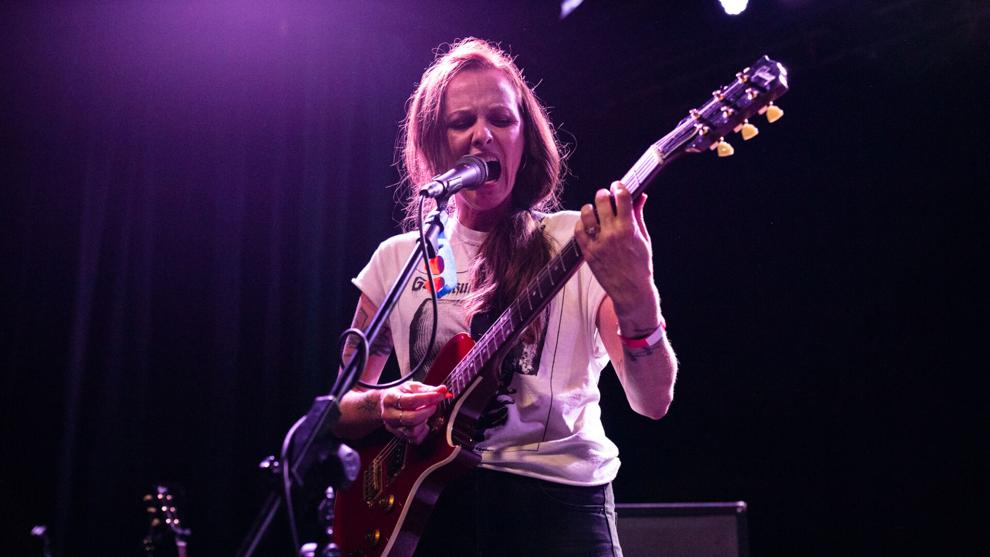 Between the first count-off at the top of the hour and the final chords of the set's penultimate song — Hold on to Yourself's heavy-duty opener "The Enemy I Know" — ringing out, Roe and Audra paused only a handful of times to catch a breath and talk to the crowd. The drummer finally took a load off for the last tune, "July's Revelations." Audra performed it solo, dedicating it to "the survivors."
Through most of the set, Friendship Commanders took the angst and frustration of the past year and thrashed it out. The electrified, alt-rock- and '90s-country-tinged closer reflected weariness in the wake of the toll taken by the pandemic, as well as hope for better times ahead — a message of self-reliance in the face of whatever comes next.