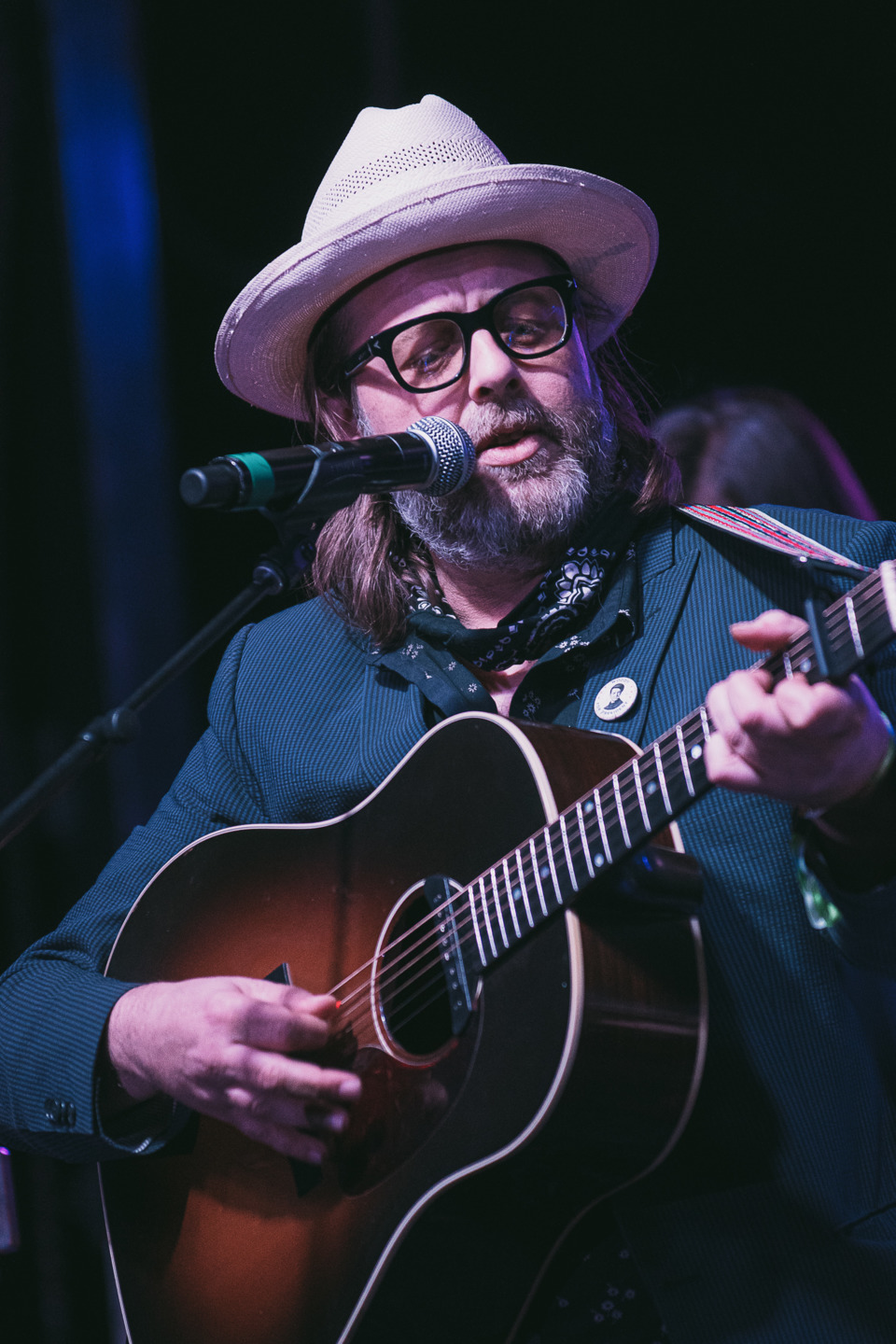 As the fog of COVID continues to lift, there is excitement in the air. It could be felt all Memorial Day weekend, with Sunday and Monday's weather — sunny and 75 — about as perfect as it gets. An outdoor party in a park consisting mostly of cover bands previously might not have been something we'd care too much about, but after a year of no shows, we're looking at these once-regular happenings with new eyes and perspective. 
That was certainly true of Sunday afternoon's Nashville Helping Nashville Exit/In benefit concert at East Park in East Nashville. After attending outdoor shows on consecutive weekends for the first time in 15 months, for me, it's still a novelty to see and hear music, reconnect with friends, make new ones and reflect, maskless and face to face, and that feeling isn't going away anytime soon. ("Welcome to life 2.0," quipped Jason Paradise, lead guitarist of co-headliners Dirt Reynolds, calling the event "a coming-out party for everyone here in the neighborhood.")
We as a community have also (hopefully) become acutely aware of how our cultural institutions are living on borrowed time. For Nashville's show-going population, the threat of losing Exit/In — Music City's bastion for rock and punk shows for 50 years, and a last vestige of the stretch of Elliston Place nicknamed the Rock Block — to developers feels personal. In early April, when the news came down that Exit/In's landlords had come to an agreement to sell to the private firm AJ Capital, the marquee said it all: "For Sale — Nashville's Soul."
Sunday's event streamed partially online for free. But as demonstrated by the 1,100-person crowd of sun-dazed revelers happy to fork over $25 for tickets to see it in person, the community continues to have the back of Chris Cobb, Exit/In's co-owner and public face, in his quest to buy back the building. Speaking between sets, Councilmember Brett Withers — whose District 6 includes East Park and who has voiced his support for E/I in the past — elicited boos when he made mention of "some good people [at] AJ Capital." But the prevailing mood Sunday was pleasure, not business — and after the year we've had, relief. In an on-site interview with WMOT, Cobb called it "the best day of my life, in the last year, since the tornado."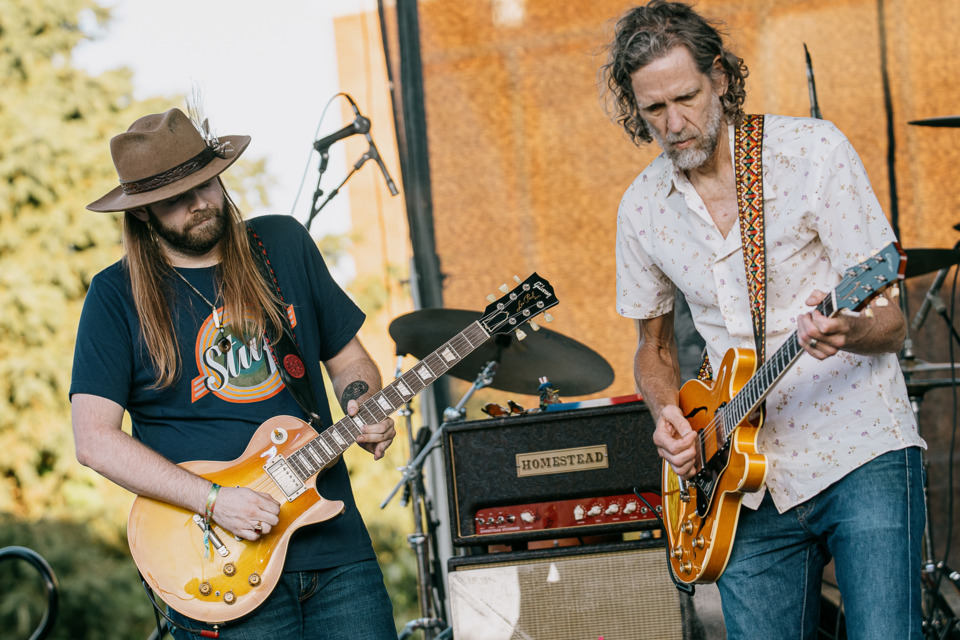 A procession of blues, bluegrass and other performers with an affinity for jamming (a Dead cover set came courtesy of trad rockers The Cordovas) led up to the night's main events. There was End of the Line, an Allman Brothers Band tribute including the rhythm section from Jason Isbell's 400 Unit (bassist Jimbo Hart and drummer Chad Gamble) and Gregg Allman Band alum Peter Levin on organ, and a celebration of '90s alt-country pioneers Uncle Tupelo spearheaded by Louisiana-raised, Nashville-based singer-guitarist Chris Watts and Dirt Reynolds, the rock outfit Watts formed in 2019.
Acting as bandleader, emcee, rhythm guitarist and backing vocalist, Watts wrangled a formidable cast of singers and players to re-create a full-length, big-band set of songs by the Belleville, Ill., trio that artfully fused folk, country and punk and whose co-frontmen Jay Farrar and Jeff Tweedy went on to lead Son Volt and Wilco, respectively. With assists from banjoist Charles Butler, fiddler Matthew Rennick, mandolinist Joe Andrews and the ubiquitous Luke Schneider on pedal steel, Watts guided the band through Tupelo's modest but influential catalog. The set list included Woody Guthrie-isms from the band's breakout No Depression and stutter-step post-punk off its follow-up Still Feel Gone (Lilly Hiatt's vocal turn on the album's heart-racing opener "Gun" was a show-stopper), as well as selections from 1993's Crazy Horse-inspired, Peter Buck-produced swan song Anodyne. 
For good measure, the group performed faithful renditions of Neil Young's "Everybody Knows This Is Nowhere" (one of a half-dozen Young covers that Uncle Tupelo was known to bust out at '90s gigs) and "Drown," a college-radio and VH1 hit for Son Volt in 1995 — both with charismatic roots-rocker Andrew Leahey on vocals. Also singing lead on several songs was Dirt Reynolds drummer Ryan Dishen. Dishen's gently weathered tenor was a perfect stand-in for Tweedy's on Still Feel Gone's raucous "Watch Me Fall," but the singing timekeeper just as effortlessly nailed Farrar tunes like "True to Life," "Grindstone" and the taciturn "Slate" — wise-beyond-their-years musings on small-town life's pleasures, but also its pitfalls, and songs that still pack a punch three decades later.
See our slideshow for more photos.