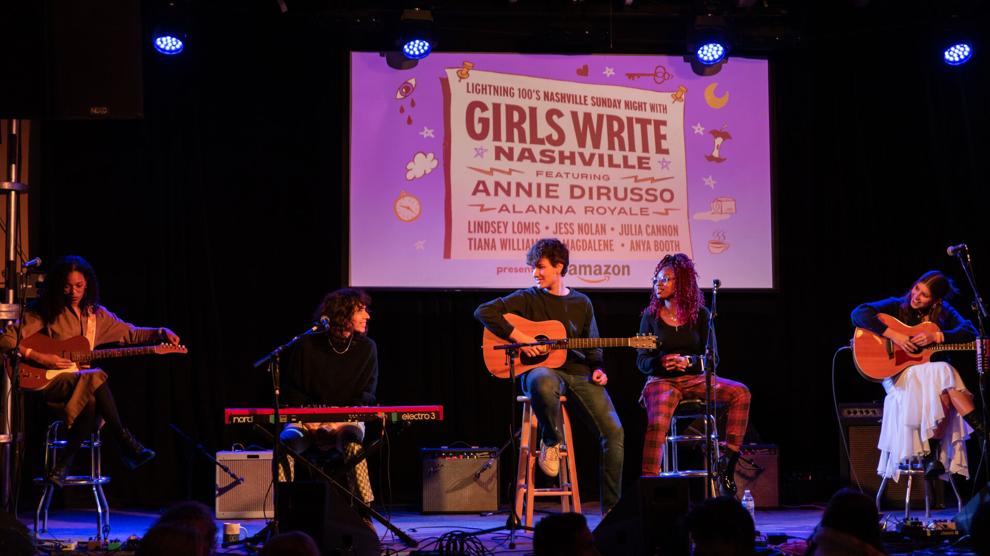 Over and over again, outstanding musicians of all stripes who took the mic at 3rd and Lindsley on Sunday night stressed the importance of a supportive community. The setting for this message was perfect: They were performing at the second annual benefit concert for nonprofit Girls Write Nashville, whose programs offer girls in middle and high school opportunities to write, perform and record songs, with guidance from adult pro musician mentors. Last year's superb show, whose guests included Margo Price and Brittany Howard, helped fund the organization's programs in Nashville public schools, and the plan for this year is to double the number of schools they can serve.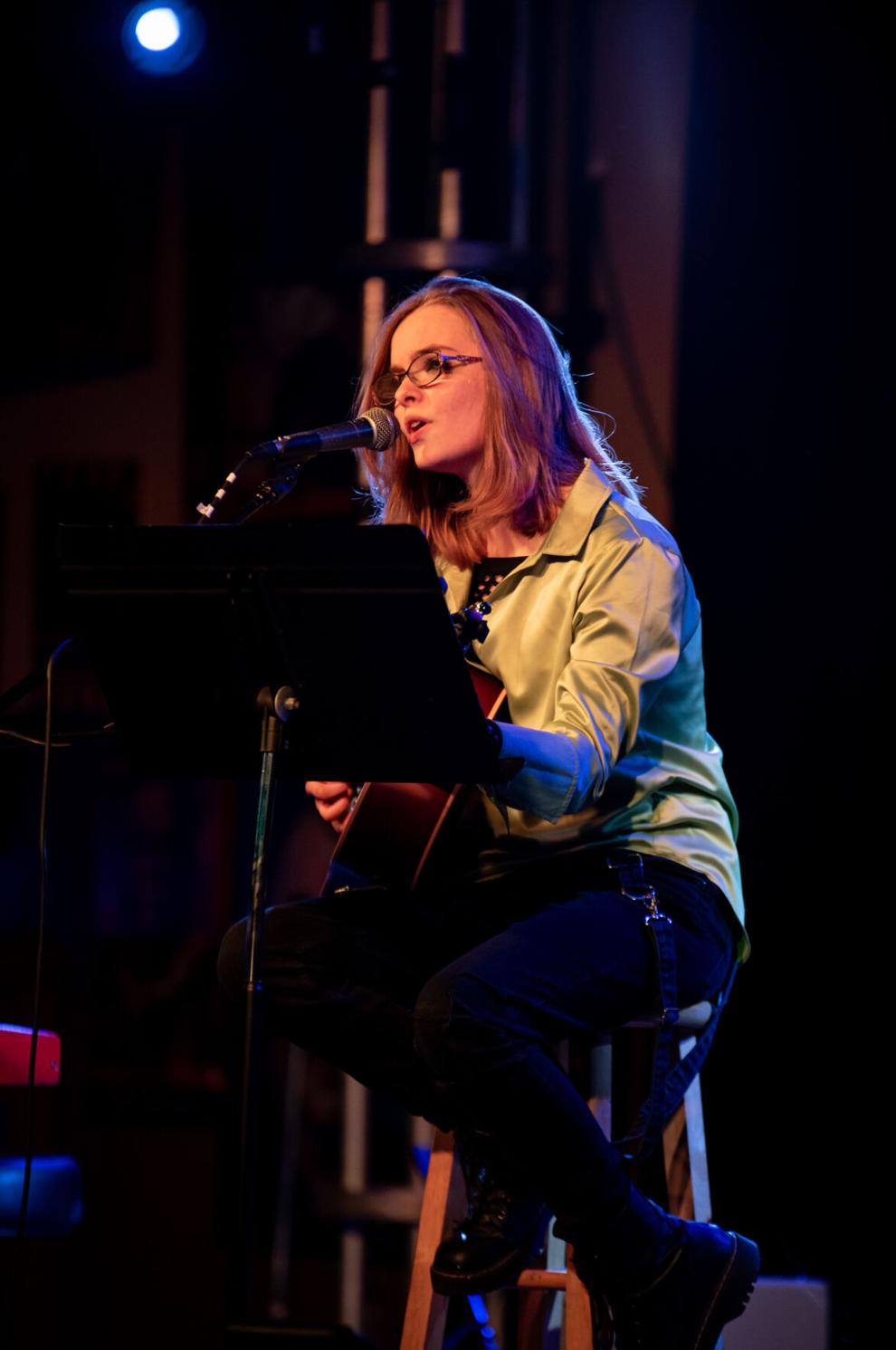 If you were listening at home via radio station Lightning 100, you missed the pre-broadcast portion of the show, in which Girls Write co-founder and artistic executive director Jen Starsinic gave a little benediction. It also featured a short writers' round with Girls Write students Anya Booth and Magdalene trading tunes back and forth. Booth started the proceedings with "Accomplice," a haunting piece that hit the hushed crowd like a truck — right off the bat, she displayed a knack for channeling the emotional impact of intense experiences into music. In addition to a perfectly eerie cover of Chris Isaak's "Wicked Game," Magdalene offered a reminder of how your perception changes as you grow in "Then," an exceptional piece about finding common ground with her mother.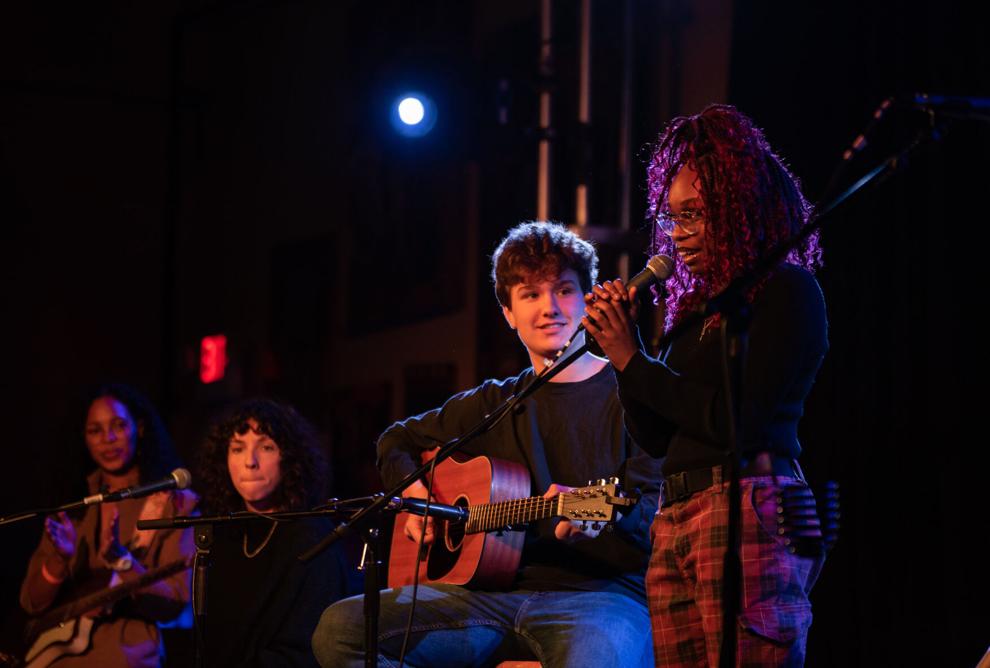 After a few more words from Starsinic, the singer-songwriters who would make up the round for the first hour of the broadcast took the stage. Starting the rotation was Girls Write alum Lindsey Lomis. In addition to her soulful and melismatic vocals, she also brought expert guitar chops, shredding hard in a skittery funk style that'd be hard enough to pull off if you weren't singing. Among the standouts in her selections was "Save Your Breath," about meeting someone new who turns out to not be all they're cracked up to be, whose refrain she quickly taught the audience as a sing-along. Next to her was Tiana Williams, who has quite literally grown up with Girls Write: She joined the program in its inaugural season in 2016, and she'll graduate high school in the spring. Taking her mic in hand and standing next to guitarist pal Eli Weickenand, she sang passionately about resilience in her originals and offered a searing take on Amy Winehouse's "Valerie" later in the set.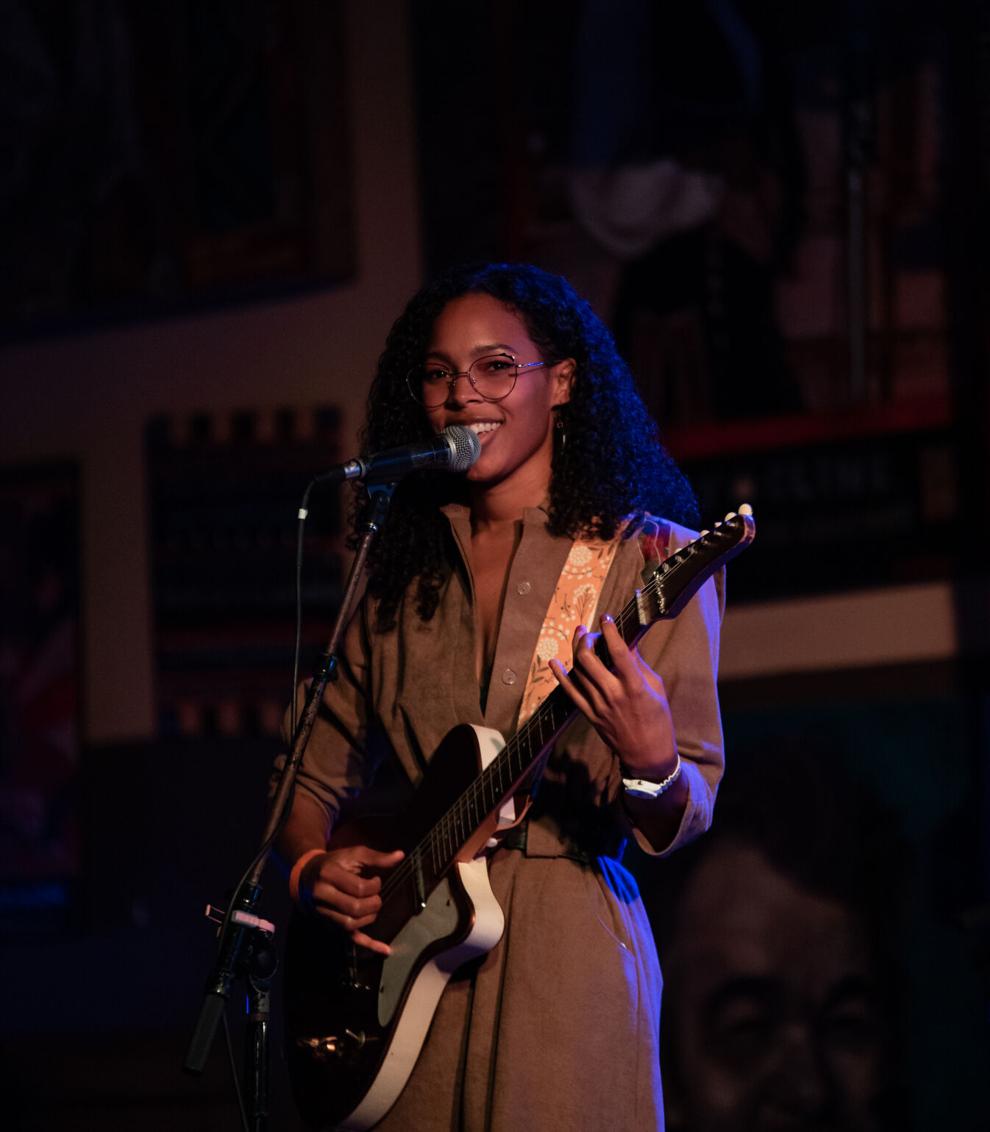 Just to stage right, songsmith, Girls Write mentor and in-demand side player Jess Nolan sat at her keyboard. She reflected on how much the folks who teach in the program get back from the students as she teed up "Change," a staple from early in her catalog in which she unrolls a blanket of mellow chords as she considers the inevitability of things shifting as time passes. Julia Cannon, who came to Nashville from Alaska, described the experience of this show as something akin to a church service, reinforcing the overall theme of the night. Her summertime single "These Dreams" is a sterling example of using your lyrics to subvert the expectation that your music sets — it's a chill, bopping number about persistent dreams that your partner isn't who they've been telling you they are.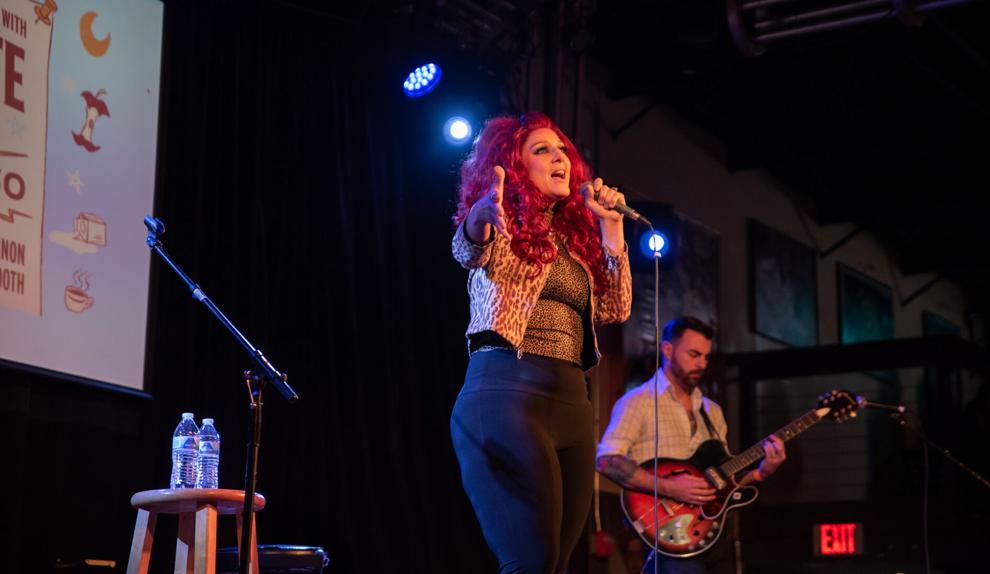 Starting off the final hour was soul sensation Alanna Royale, who shouted out Girls Write for recognizing her songwriting and not just her phenomenal pipes. Backed by longtime guitarist Jared Colby, she led off with two songs from her 2018 record So Bad You Can Taste It. First was "Cruel Cruel World," which she introduced by noting that the world we live in is challenging enough on its own, so "we don't have to make it harder on each other." Then came "I Used to Dream," a poignant look at the disconnect between how important creative work is and how much of a struggle it is to keep doing it when our society and economy make less room for people who aren't mega stars to make a living at it.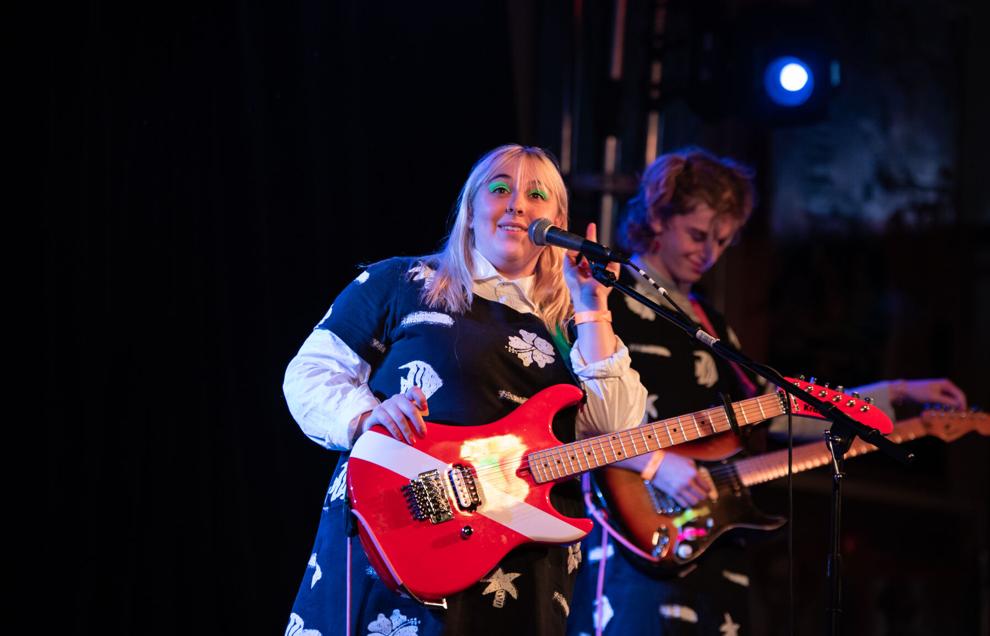 Closing out the show was Annie DiRusso, a New Yorker by birth and a Nashvillian since 2017, when she came to study at Belmont University. The masterful rocker just returned from a lengthy headlining club tour with her band, on which most of the dates sold out. Here, she was joined only by deft guitarist Eden Joel, but the comparatively spare sound the pair created still offered a great showcase for her incisive songs about all kinds of complicated social situations. Their set rocketed by, including "Infinite Jest," a song about a bad relationship that DiRusso noted she didn't recognize was so awful until she started writing a song about it; during the performance, she oscillated her head violently in front of the mic as she sang to get an organic Doppler effect. Another highlight was an unreleased tune called "Emerson" about the dangers of nostalgia. "I don't know what kind of twisted hold my childhood bedroom has on me," she sang wryly. 
It's heartening to see more people talk more openly and more frequently today than in the past about how important it is to give young people access to arts experiences (through endeavors like all-ages venue Drkmttr) and arts education programs (through orgs like Girls Write and YEAH!). But it doesn't happen without lots of volunteer hours and financial help. The packed house and listeners at home raised about $60,000 for Girls Write Nashville, which has proven its value time and again. Donations are still being accepted via girlswritenashville.org — if you can, lend a hand.
The Spin: Girls Write Nashville Benefit feat. Annie DiRusso, Alanna Royale and More, 11/13/2022
With Julia Cannon, Jess Nolan, Tiana Williams, Lindsey Lomis, Magdalene and Anya Booth