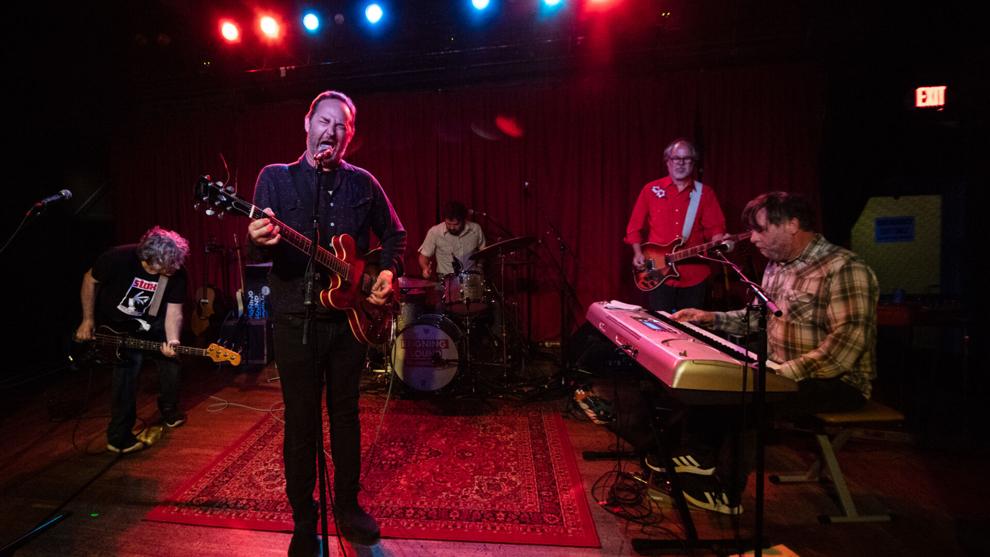 The last two shows I caught before the world shut down in 2020 were Wire at Mercy Lounge and Archers of Loaf at Cannery Ballroom, both in the same weekend. The pandemic might not technically be over, but returning to Cannery Row on Sunday for Reigning Sound at Mercy Lounge felt like cause for celebration regardless. It's always been a great place to see a show, and on reaching the top of the stairs a few minutes into Country Westerns' opening set, I immediately felt the comforting presence of so many friends I'd missed seeing around. It was a welcome reminder of what makes Nashville such a great place to be a lover of live music.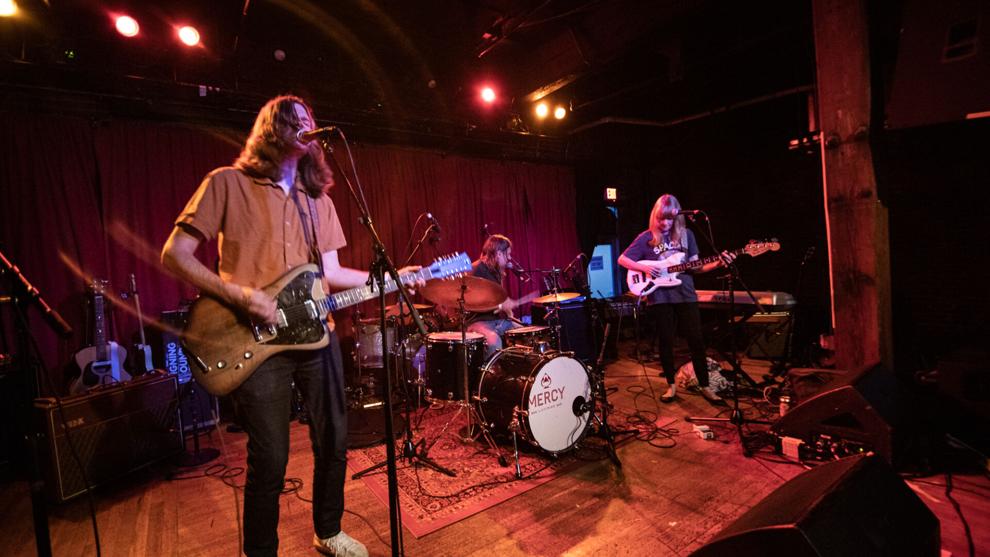 Country Westerns singer-guitarist Joey Plunket, bassist Sabrina Rush and drummer Brian Kotzur got the crowd amped for the main event with spirited, genuine rock 'n' roll. The trio released a stellar self-titled debut for Fat Possum last summer at the height of the pandemic. It felt like a cruel joke that music so clearly meant to be enjoyed in a live setting couldn't be at the time. Sunday's set made it right. The Replacements are a big influence on Plunket's songwriting, but where the Twin Cities legends' gigs frequently went off the rails, Country Westerns were on-point. The group, whose members' past projects include Gentleman Jesse and His Men, State Champion and Silver Jews, reeled off two- and three-minute gems like "Guest Checks," "Anytime" and the spectacularly jangly "I'm Not Ready" with a looseness and closeness that can only be gained from experience. Like all great power trios, each player had something interesting going on at all times, but never lost sight of serving the song. 
Reigning Sound main man Greg Cartwright was up in the front for Country Westerns' whole set with a drink in his hand and a smile on his face. After an efficient changeover, Cartwright (a longtime Memphian who now lives in Asheville, N.C.) and his Memphis-based bandmates — bassist Jeremy Scott, keyboardist Alex Greene, guitarist and pedal-steel player John Whittemore and drummer-percussionists Greg Roberson and Graham Winchester — got right to it. Cartwright is a bit like Robert Pollard with a higher batting average. Between Reigning Sound, the Oblivians and side projects like Compulsive Gamblers and Parting Gifts, Cartwright has a seemingly bottomless songbook, several hundred songs strong.
The latest addition to that catalog, A Little More Time With Reigning Sound, is mellower than earlier albums like the raucous 2002 fan fave Time Bomb High School. When the band played Time Bomb's title tune Sunday, it got the loudest cheers of the night. But the go-for-broke energy each member brought to the performances — more characteristic of a band in their 20s than in their 40s — ensured that there were no weak spots.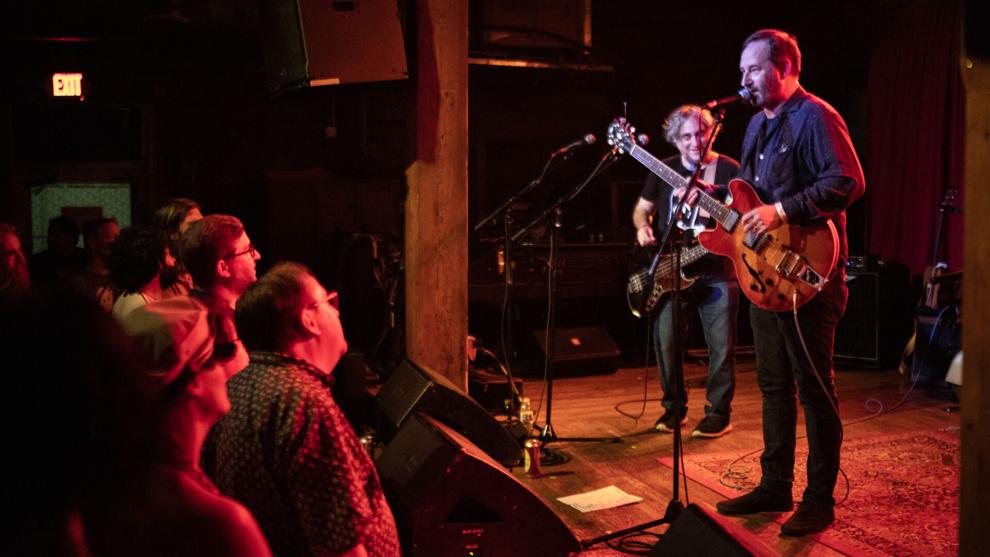 With the southpaw Cartwright toggling between electric and acoustic guitar, Reigning Sound's artful amalgam of classic American music from soul and R&B to punk and psychedelic rock was on full display. The frontman told the audience that the night before, they'd played a packed hometown show with a string section and additional guests he lamented being unable to bring along to Nashville. But even the "downsized" version — which also included Parting Gifts collaborator Coco Hames, late of The Ettes, singing on the Parting Gifts songs "Keep Walking" and "Bound to Let Me Down," plus "Just Say When," a duet from A Little More Time — was the stuff great concert movies are made of. Scott's bass lines bobbed and weaved, Greene gleefully pounded the keys, and whichever drummer was on tambourine at any given time (Roberson and Winchester switched off) played the absolute hell out of it.
From Reigning Sound's debut Break Up Break Down (which turned 20 in May) to the new record, a through line of the band's output is that it makes you want to move. The joy and enthusiasm Cartwright & Co. put into the show was reciprocated in full by the crowd. Once the last notes of set-closer "Straight Shooter" rang out, fans beelined to the merch table for records and blue-and-yellow scarves emblazoned with the faces of the members — this fall's must-have merch item. It feels safe to assume anyone who'd been on the fence about heading to Memphis in September for the band's Gonerfest headlining set went straight home to buy a ticket. Well, to the livestream at least, since the in-person tickets are sold out.
The Spin: Reigning Sound at Mercy Lounge, 7/25/2021
With Country Westerns