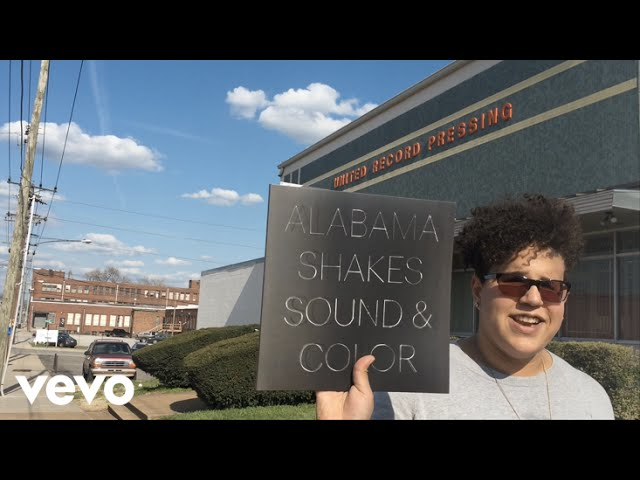 According to a post on United Record Pressing's official Instagram page, today, Thurs., Dec. 22, will be the final workday at its historic plant on Chestnut Street in the burgeoning Wedgewood-Houston neighborhood. Sources close to URP — which is one of the world's most prolific pressing plants, yielding more than 30,000 units daily — tell the Scene the company is moving all operations, along with its presses, to a new 142,000-square-foot facility on Allied Drive in South Nashville that the company purchased in 2014.
Though not a designated historic landmark, the Chestnut Street building is hallowed ground in the Music City history books.
"It's a bitter-sweet thing to leave this place," reads a caption on the Instagram post, "but we're excited for the expansion where we can continue to make vinyl records like we have been since 1949."
One of the oldest vinyl manufacturers in the nation, URP started in 1949, and has operated at its current location since 1962. In that era, the plant's early clients included Vee-Jay Records and Motown. Famously, the plant's second floor includes The Motown Suites — living quarters URP offered to touring African-American R&B musicians that were barred from Nashville hotels. To this day, the Suites are preserved to look as they did in Motown's heyday.
Calls from the Scene to URP's CEO and VP of operations were not immediately returned at press time. Stay tuned for updates on this story.
Update: According to a statement via its social media pages, URP says it intends to preserve its historic Chestnut Street building.
"Happy Holidays from the team here at United Record Pressing! We're using our holiday break to relocate our talented staff and production to our new facility! "As you may know, we have been pressing records in two facilities for the past year.  In order to streamline our processes and optimize our quality, output and turnaround times, we are consolidating operations into our new facility located on Allied Drive in Nashville, TN. The new plant is a significantly larger, more modern operation - enabling an increase in our capacity of over 50% - and was needed to keep up with the rapid demand for our vinyl record pressing services.  All current orders are still in queue preparing to be pressed, and we will do our best to ensure that they are completed promptly. We are closed December 26 thru January 2 for annual maintenance on the boilers and other equipment, and will resume production on January 3, 2017. "Finally, for those of you who love our original historic plant in Nashville as much as we do, we can assure you that we are committed to preserving it in a way that honors its important place in musical history. "Thank you and Happy Holidays, United Record Pressing"