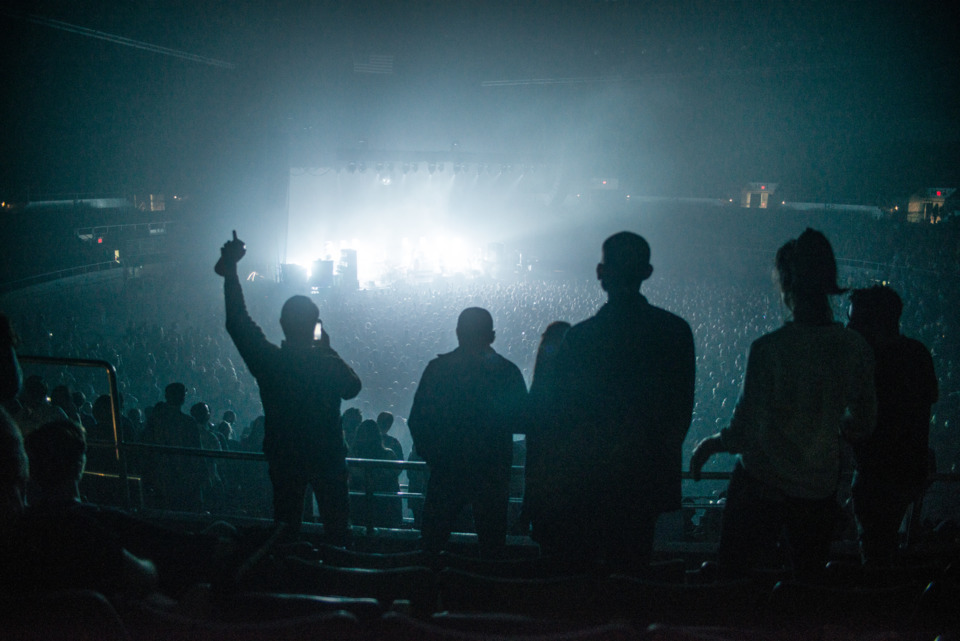 The results of a new study of working musicians are equal parts distressing and unsurprising. 
The Music Industry Research Association surveyed 1,227 musicians in the U.S. in 2018 about their lives and their working conditions. The MIRA is a collection of researchers from the field of economics, sociology and psychology formed last year and led by Princeton economist Alan Krueger. 
In short, most musicians can't make a living from music alone, and the large majority of women who play music reported facing either sexual discrimination or harassment. Musicians of color also reported relatively high rates of racial discrimination.
Some key findings from the survey: 
— The average American musician earns income from 3.5 music-related activities per year. The most common income source is live performances, followed by music lessons and performing in a church choir or other religious service. The median musician in the U.S. earns between $20,000 and $25,000 a year. Sixty-one percent of musicians said that their music-related income is not sufficient to meet their living expenses. Respondents highlighted "artistic expression" as their favorite aspect of being a musician.

— Women make up about one third of musicians, and report experiencing high rates of discrimination and sexual harassment. Seventy-two percent of female musicians report that they have been discriminated against because of their sex, and 67 percent report that they have been the victim of sexual harassment; corresponding figures for U.S. women more generally are 28 percent and 42 percent, respectively.

— Sixty-three percent of Non-white musicians said they faced racial discrimination, as compared to 36 percent of Non-white self-employed workers nationwide.

— Many musicians struggle with mental health problems. Half of musicians reported feeling down, depressed or hopeless at least several days in the last two weeks, compared with less than a quarter of the adult population as a whole. Musicians were also more likely than the general population to report difficulty sleeping, low energy, trouble concentrating, and feeling bad about themselves.

— 11.8 percent of musicians reported having "Thoughts that you would be better off dead or hurting yourself in some way" in at least several days in the last two weeks, compared with 3.4 percent for the general population.
Where income is concerned, consider those numbers in the context of housing prices in our very own industry town.
Zillow puts the median rental price
 for a one-bedroom home at more than $1,200 and the median home sale price at more than $250,000. The numbers would seem to confirm what we've been hearing anecdotally for years as Nashville has grown: It's getting more and more difficult for working musicians to live in Music City. 
As for gender discrimination and sexual harassment, the past year has shown that Nashville's music industry is as rife with those problems as any other corner of our culture.