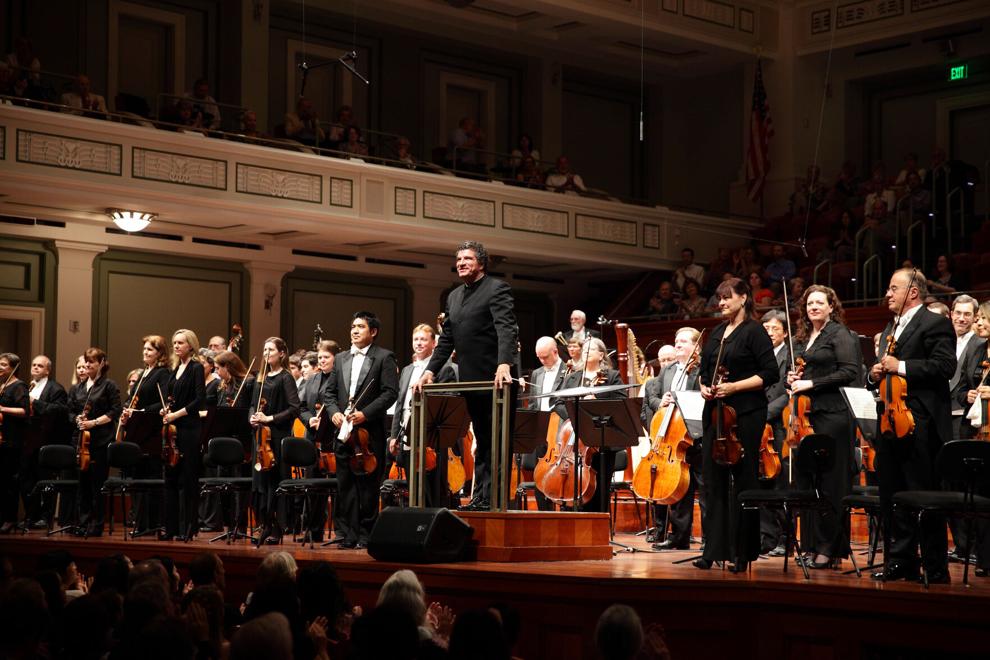 For its 77th season, which starts in September and runs through June, the Nashville Symphony has announced an enormous array of concerts. They run the gamut from beloved war horses like Stravinsky's Rite of Spring to much newer compositions like the late jazz hero Chick Corea's Trombone Concerto, performed with guest trombonist Joseph Alessi, for whom it was written. And there's plenty more besides. 
The season kicks off with a special opening night concert Sept. 9 — celebrating the 100th anniversary of Gershwin's "Rhapsody in Blue" — with banjo maestro Béla Fleck joining with the Symphony. Many of the programs through the Classical Series feature newer compositions alongside classics and blend in a variety of cultural traditions. Among the many highlights: Sept. 30 and Oct. 1, Ruth Reinhardt conducts a program with pieces by Brahms and Bach alongside Jessie Montgomery's 2022 Rounds for Piano and String Orchestra, written collaboration with pianist Awadagin Pratt who will be there to perform it. 
Nov. 17 and 18, the program features works of Aaron Copland, Astor Piazzolla and Antonio Estévez. February 22 through 24 brings incredible violinist Jennifer Koh for a guest appearance on a program featuring Elgar's Enigma Variations, while guest Wayne Marshall conducts from the keyboard during the March 7 through 9 program including Duke Ellington's Harlem and the Symphonic Dances from Bernstein's score for West Side Story. More than a year away, May 16 through 18, the Symphony's Mahler-loving musical director Giancarlo Guerrero conducts Mahler's massive Symphony No. 10, while the season wraps with a presentation of Orff's intense Carmina Burana for symphony and chorus.
The Jazz Series includes appearances by Esperanza Spalding on Sept. 26, Kenny Barron Trio (featuring its eponymous master pianist) on Oct. 29 and The Duke Ellington Orchestra on March 1. Special presentations include Boyz II Men's Yuletide show on Dec. 5 and 6 and Yo-Yo Ma on Feb. 27. Pops Series shows include Trisha Yearwood Oct. 19 through 21, Jefferson Starship Nov. 9 through 11, Patti LaBelle Feb. 8 through 10 and Tituss Burgess June 13 through 15. 
Films with live-score accompaniment are a big hit and a true delight, and this year's Movie Series includes Hocus Pocus Oct. 14-15, Home Alone Dec. 1 through 3, Encanto March 16-17 and the conclusion of the long-running Harry Potter series, Harry Potter and the Deathly Hallows: Part 2, April 27 and 28. E.T.: The Extraterrestrial wraps it up May 25 and 26.
Check out the Nashville Symphony website for the complete schedule (including the several months of performances remaining in the current season), ticket packages and much more.