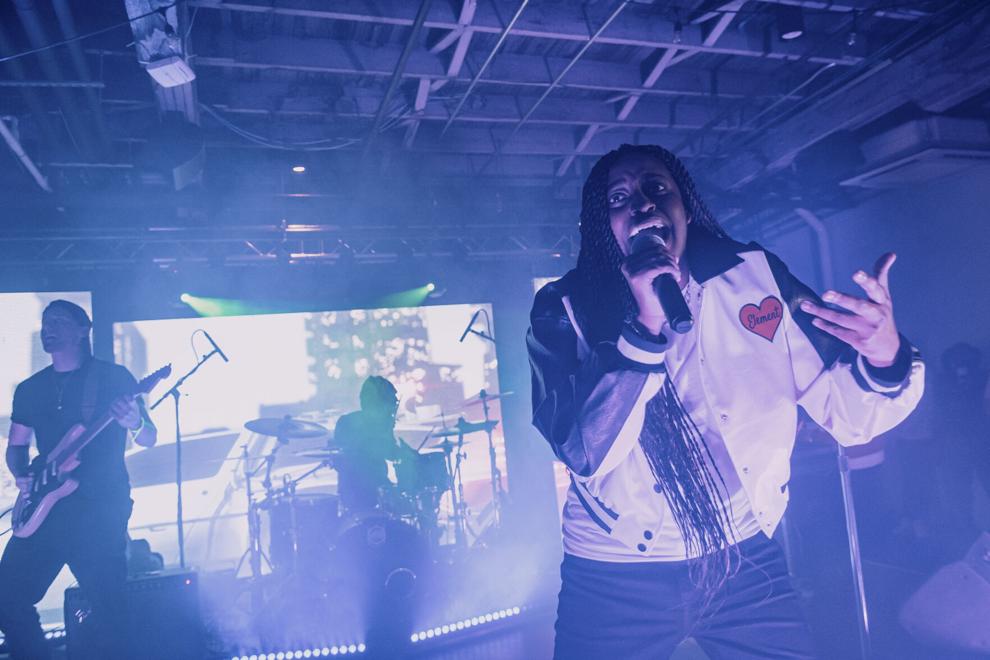 Queen Latifah's series Queen Collective puts a spotlight on Black female and nonbinary directors by airing their short films. The third season kicked off Friday on BET with "In Her Element," a documentary by Idil Ibrahim about a stellar Music City MC: none other than The Rap Girl herself, Daisha McBride. 
Ibrahim and her crew followed McBride early last year as she prepared to headline a show at Acme Feed & Seed. The gig was a huge success, celebrating both McBride's superb second LP Let Me Get This Off My Chest and her growth from a student firing bars onto the internet from her dorm room at MTSU to a powerful presence who harnesses openness and vulnerability in order to command any stage she sets foot onto. 
The doc features footage of McBride and her collaborators in the studio, a walk around the MTSU campus and some sit-down interview time, as well as footage from the concert. There's also a segment where Latifah gets perspective from Ibrahim on making the film. It isn't embeddable, but you can stream it via BET's website or the BET+ app, and you can keep an eye on local listings to see when it'll be rebroadcast on cable.
You can also catch The Rap Girl performing live alongside Louisville singer Marzz at East Side Bowl on March 18. For more updates on her shows and releases, keep up with McBride via Instagram and Twitter. Speaking of which, scan through your favorite streaming service to hear her latest releases, a two-track EP called I Realized We're Better Apart and the single "Birthday," both of which have come out since the start of the year. 
Update: Due to a scheduling conflict, McBride's show at Eastside Bowl has been moved to June 30.