Five Points-adjacent vinyl emporium The Groove was the place to be Saturday, with an array of local talent from R&B and dream-pop purveyors to punk and classic-rock throwbacks. The lineup was part of the store's Acme Radio-organized festivities for RSD Drops, the first of two events set for this year in lieu of the single Record Store Day we had in pre-pandemic years. As in-person shows come back, I continue to reckon with the past 16 months' toll. One moment, it feels like it's been ages since the last pre-COVID show; then, in the light of a mild late-afternoon buzz, it's as if the audience is emerging from a collective fugue state like no time has passed at all.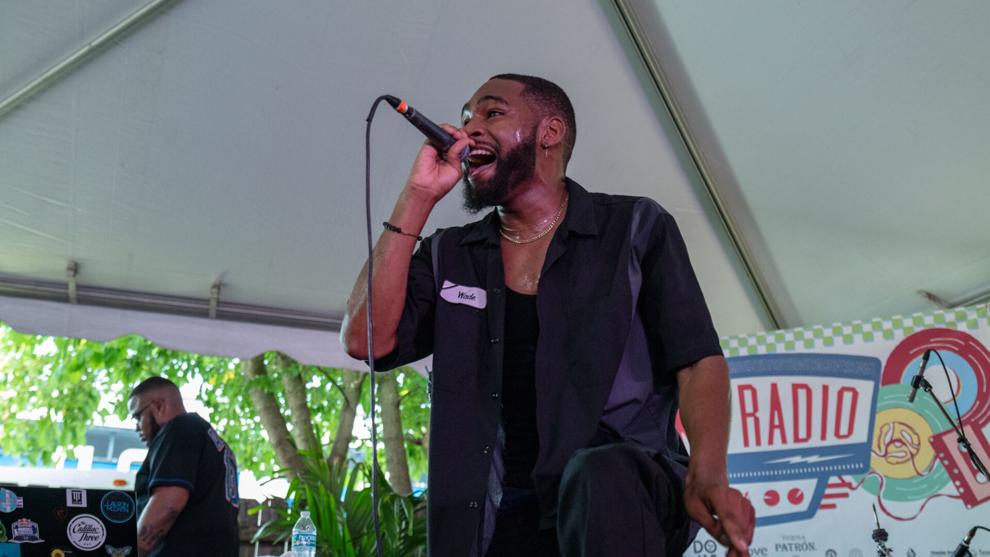 Walking up to the stairs leading to the store's entrance and along the walkway to the backyard stage, I flashed back to the RSD party I covered for this column in April 2019. While the layout was familiar, the turnout this time seemed larger and the vibe discernibly more euphoric. I missed out on Saturday's first few sets, but Scene photog Brandon de la Cruz raved about Heaven Honey's dreamy indie stylings as well as Antioch-raised R&B rising star Bryant Taylorr. Taylorr rolled in with a substantial entourage and captivated the early-bird crowd.
I arrived in time to catch most of a showcase by contributors to Devil's Tower Records' forthcoming John Prine tribute album Kiss My Ass Goodbye, which will be released July 17 during the second of this year's two RSD Drops events. The assembled artists performed their Prine covers plus choice originals inspired by the late, beloved songsmith and mensch. Mick Mullin's sound matched his tough appearance; the husky-voiced honky-tonker delivered a rollicking "You Never Even Called Me by My Name," a tongue-in-cheek tune co-written by Prine and Steve Goodman, most famously recorded by David Allan Coe. Mullin kept the spirit wry with his own "Nashville Man," which name-checks as many familiar Music City locales as towns referenced in Johnny Cash's "I've Been Everywhere" or disasters in R.E.M.'s "It's the End of the World as We Know It." The chamber of commerce might want to know about "Nashville Man." Husband-and-wife blues-punk duo The Smoking Flowers followed Mullin with a harmony-rich micro set, capped by an amped-up take on Prine's evergreen "Your Flag Decal Won't Get You Into Heaven Anymore."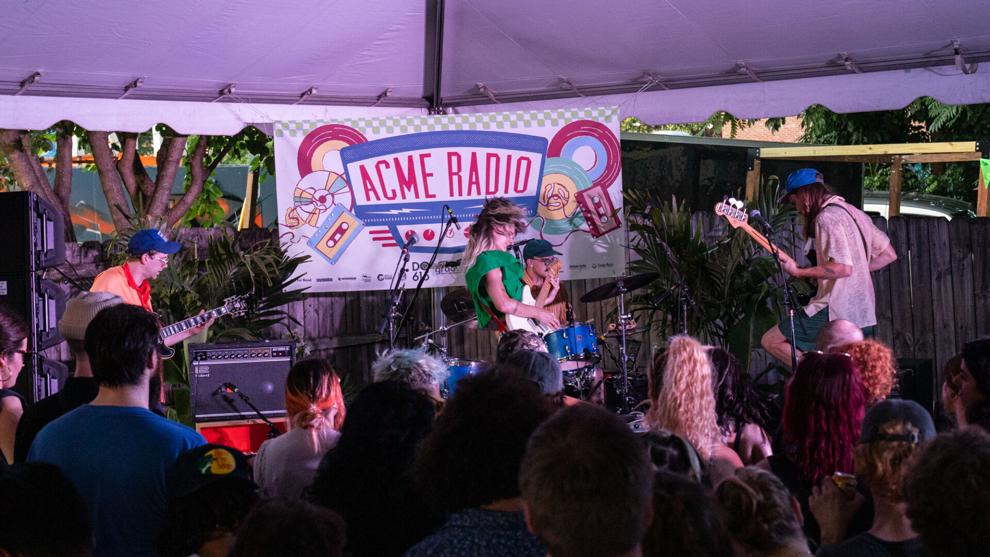 Ian Ferguson, who avid local rock followers might remember as the leader of early-2010s whiz kids The Kingston Springs, served up elemental rock 'n' roll that punched above its weight. Ferguson's screaming lead-guitar lines highlighted his proficiency without going overboard, and his group — which included Blank Range alum Taylor Zachry on bass — played it comfortably loose. The top of the set emphasized Ferguson's Cream- and Hendrix-inspired fretwork, right through a raucous "Gloria" in the style of Patti Smith Group or Them (the Van Morrison-fronted rock outfit that first recorded the song). But Ferguson & Co. shined brightest as a unit during the slower, moodier middle section of the set, recalling L.A.-via-D.C. stoner-rock greats Dead Meadow with their grasp on repetition, pacing and feel.
Later, The Harmaleighs offered stellar vocal interplay and rootsy, poppy songs in the vein of vintage Indigo Girls, while Teddy and the Rough Riders' headlining set channeled Creedence with twin-guitar action, punk-length songs and a fierce motorik pulse. In between, Liza Anne's post-grunge ear candy rallied the audience, its early-20s faction especially. The 27-year-old born Elizabeth Odachowski had the misfortune of issuing her latest LP Bad Vacation mid-COVID. But her pogo-worthy tunes and the crowd's response to them suggested that a breakout — along the lines of Music City rockers like Bully and Soccer Mommy, who also have a strong '90s component in their sound — could be imminent.
After more than a year of everything being on hold, it's refreshing to be thinking about artists' work connecting with an even bigger audience. And it's yet another reminder of how important it is for people to be able to experience live music together.