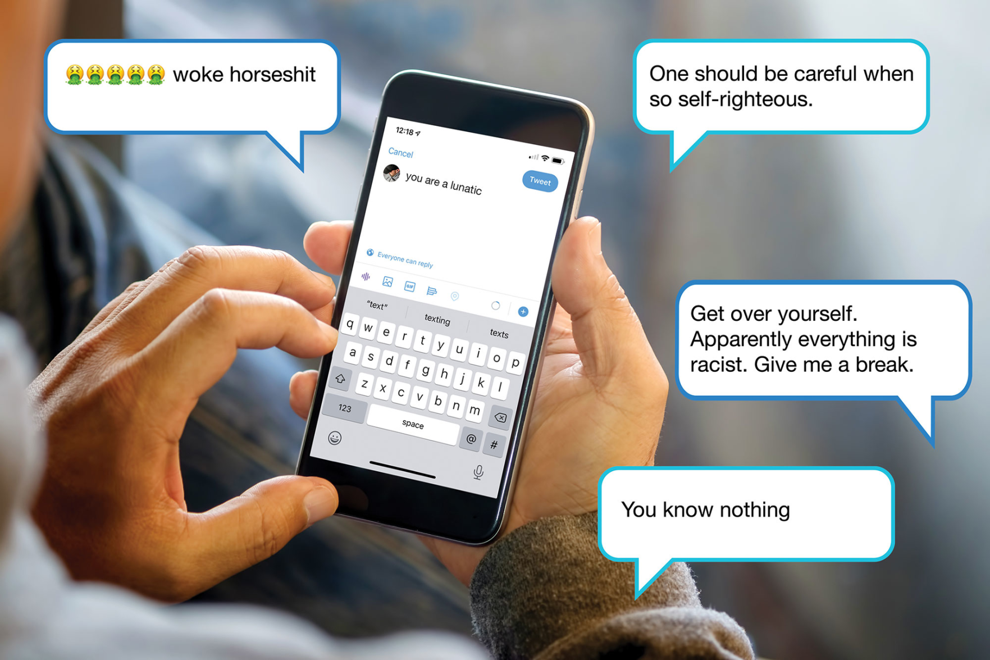 On Nov. 12, the day after the 54th Annual Country Music Association Awards, Grammy-winning Americana songwriter Jason Isbell made an announcement to his 375,000-plus Twitter followers. He and his wife, fellow musician and songwriter Amanda Shires, were turning in their CMA membership cards. They were inspired to do so, Isbell wrote, after being disappointed by the organization's "failure to mention John Prine, Jerry Jeff Walker, and Billy Joe Shaver at the CMA's last night."
The praises poured in via the replies. "Good on you both." "More people with integrity is what is needed in this world." "You two are great people. Respect." 
Thirty minutes later, author and culture critic Andrea Williams — who has written several stories for the Scene, including last year's feature "Why Haven't We Had a Black Woman Country Star?" — quoted Isbell's tweet and offered another point of view: "Interesting how the one-time erasure of beloved white men did what generations of white supremacy could never." She later added, "I know Jason Isbell is one of y'all's 'woke' faves, but if leaving the CMA was an option and the org's racism didn't make him leave before, an ally he is not."
It was legit criticism. The annual awards show's lack of racial diversity is no secret. Charley Pride is the only Black artist yet to win Entertainer of the Year, which he won in 1971, and he's also the only Black man to win Male Vocalist of the Year, a title he took in both 1971 and 1972. Only white women have won the Female Vocalist of the Year award since the show's inception in 1967. What's more, the organization is acutely aware of its reputation. During 2014's ceremony, host and "Accidental Racist" singer Brad Paisley cracked: "If any of you tuned in to ABC tonight expecting to see the new show Black-ish, yeah, this ain't it. In the meantime, I hope you all are enjoying White-ish."
Isbell wholeheartedly agreed with Williams. "You're right, Andrea," he wrote on Twitter. "Withdrawing my membership honestly never occurred to me until last night, but that's my mistake. Should've done more to encourage inclusion, and I should've done it a long time ago."
That could've been it. That should've been it. But for days after their exchange, Isbell's fans continued to fill Williams' mentions. They questioned her authority, called her a "lunatic," "gatekeeper" and "woke Nazi." The mob, which appeared to be predominantly made up of white men, attempted to tell Williams, a Black woman, what should and shouldn't be considered racist.
It wasn't the first time Williams had experienced pushback online, she says, but it was the first time it came from "masses and masses of people."
"I'm talking about stuff that people rarely talk about, that's the reality of the situation," Williams tells the Scene. "I come to it as a fan. I also come to it as someone who has been in this town for over a decade, who's been boots-on-the-ground. You can't tell me that I don't know. You can not like what I'm saying, you can not want to engage with me, you can wish that I wasn't saying it, but you can't say that I'm not right, because I've got a decade in this, up close, and yes, I care enough to push back on it."
Williams isn't the only target of a recent feeding frenzy by country music fandom. Lorie Liebig, another Nashville-based music critic who has covered country and Americana music for the Scene, The Boot and Rolling Stone Country, was harassed and had private information published on the web. The event that set things in motion: She created the Country Music Accountability Sheet, a document that tracks which mainstream stars had or had not made a public statement about the reignited Black Lives Matter movement. 
"I didn't really expect anyone to care except for my journalist friends who follow me on Twitter," says Liebig. "It was just a thing I put together more for myself because there were a lot of little articles coming out like, 'This person posted this,' and 'Why isn't this person saying anything?' "
Kyle Coroneos, who uses the pen name Trigger, wrote an op-ed about the list on his website Saving Country Music, which has more than 100,000 followers across various social media platforms. He called the document "completely inappropriate, unconscionable, and arguably libelous" and suggested the list was going to be "used to determine who receives coverage by certain media members, and how favorable that coverage is." Liebig denies that was her intent, and says that's when a horde of angry fans started to harass and threaten her on social media.
"I logged on that morning and my Twitter feed was just all these mentions," she says. "[The list] had been shared on all these conservative websites. It was endless. People called me every name you can think of — calling me racist against white people, comparing it to Schindler's list, crazy stuff."
It can be startlingly easy to get swept up in a storm of online fury. I've fallen for it before, and you might have too. The phenomenon of "group madness" has been studied for decades, and how it relates to the age of social media is cleverly explored in journalist Jon Ronson's 2015 book So You've Been Publicly Shamed. But our society's growing habit of attempting to quiet culture critics for daring to make contextual observations about musicians, public figures and their art — which is critics' job, by the way — feels different. It seems more dangerous than the average rando mocking a stranger on the internet for their poor choice of words.
We need music and cultural criticism. History needs music and cultural criticism. Williams, Liebig and so many of the other critics who've been harassed are the eyes and ears for how today's stories will be told tomorrow. 
"[2020] is gonna be a moment that people look back on, 100 percent," Williams says. "And what are we gonna say about country music? What are we going to say about this reckoning? Will we have a full accounting? I want to make sure that we do. I want to make sure that we're not just saying, 'Yes, oh my gosh, now there's more attention being paid to Black artists than ever before,' but also, 'Here are the struggles we're still having,' 'Here are the hurdles that still have to be cleared,' 'Here are the people standing in the way,' 'Here are the ways people contribute to this even if they are not doing so maliciously or intentionally.' 
"I want to make sure we have an accurate accounting of that," she continues, "for no other reason than for the people who come later, who want to know what it was really like."
We can't afford to lose these vital voices to throngs of fans unable to grapple with their own shortcomings. So whose job is it to educate foaming-at-the-mouth fans with itchy Twitter fingers that journalists aren't the enemy? 
"I definitely think the responsibility falls on the artists, but I think that the responsibility falls on the artists before we get to these moments where there's this brouhaha on Twitter," says Williams. "What does it say about Jason Isbell that these are the people who are riding so hard for him that even when he says, 'No, Andrea has a point,' they are still continuing to question that, to attack? Why do they feel comfortable doing that? What brand or community have you created around yourself and your ideology that these people are not just showing up, but they are loud?"
They're fair questions, but especially hard questions to grapple with when they're pointed at an artist you admire. At its core, the music we love is a reflection of who we are. 
"A lot of people who are my fans, they want to be told that they're doing a good job," says Isbell, speaking with the Scene by phone. "They want to be told that they're not participating in systemic racism or bigotry. They want to feel OK with themselves. And I understand that — we all want to feel OK with ourselves. But when they see Andrea correcting me or speaking about me in a way that's critical, even if it's constructively critical, they think, 'OK, I'm going to defend this guy because at heart I'm defending myself.' "
Many of Isbell's fans would probably agree with Williams that the CMAs — and mainstream country music as a whole — can and should do more to recognize and include artists of color. And I'd bet that some of the country music fans who attacked Liebig wouldn't have been nearly as invested in her accountability list had it focused on, say, pop stars or famous athletes. 
If country music is going to change, the culture as a whole has to stop attacking the critics who are pointing out where the foundation is starting to crumble. Accept that your fave is flawed. You're flawed too. The work can't begin until we all acknowledge there's work to be done.