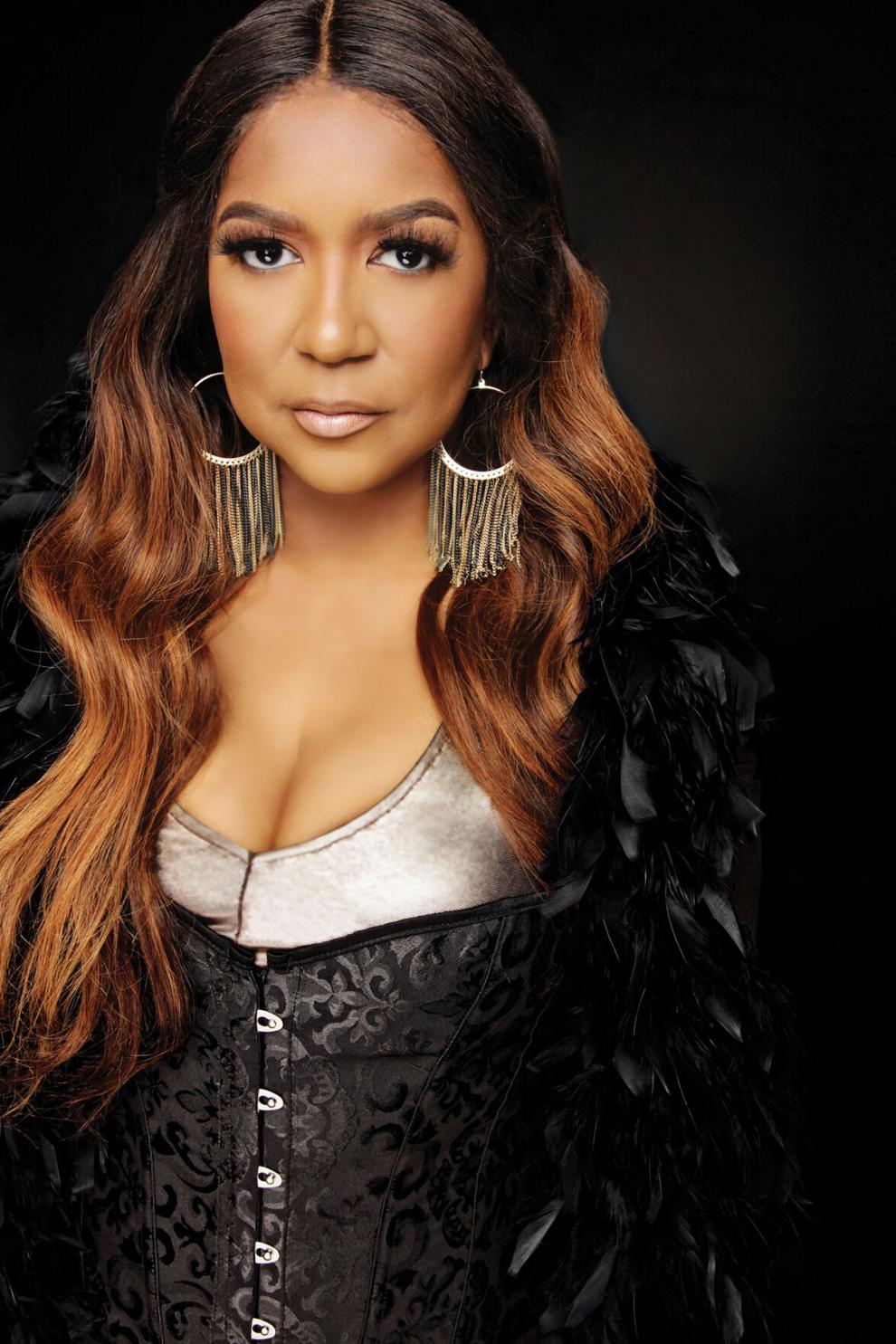 "I had to talk to myself about it," says Wendy Moten with a laugh. We're discussing her decision to compete in Season 21 of The Voice after more than three decades as a professional singer.
Moten has sung duets with pop legend Julio Iglesias in front of the pyramids in Egypt. She toured as a background singer with Tim McGraw and Faith Hill from 2005 to 2018 and with Martina McBride from 2014 to 2016. She has been a stalwart of beloved Western swing outfit The Time Jumpers during their weekly gig at Nashville's 3rd and Lindsley. One thing she hasn't done in decades, though, is headline a show of her own in her hometown. Friday night, that will change, when she stops in at 3rd and Lindsley for her first performance of any kind in Nashville in more than a year, since she came in second place on the aforementioned reality talent competition. When we got in touch, Moten was in Jerusalem, on a stop during a cruise she'd been performing on that featured alumni of the show.
In spite of her success on The Voice, Moten is still a one-woman operation. She entered the competition at 57 years old as a means of kick-starting her solo career. She was confident that her decades of experience would yield her some success on the show, but she still had doubts.
"My nightmare was, after 35 years being in the music industry, no one turning around," Moten says.
If you're not familiar with the format, contestants must first pass a blind audition for the four celebrity coaches, who sit in rotating chairs with their backs to the talent. If a coach wants to work with a contestant throughout the season, they punch a button that turns their chair around to face the singer. Moten's fears turned out to be unfounded: She earned the coveted four-chair turn, simultaneously impressing Kelly Clarkson, Ariana Grande, John Legend and Blake Shelton.
During filming, things took a surprising turn when Moten tripped on a stage monitor and broke both of her arms. However, she felt able to sing through the pain and elected to stay on the show.
"They blinged up my splints and they flew my sister in to take care of me," Moten says. She has no regrets. "I'm glad that I stayed on the show because I think had I not, I would've given up the music business or something. So the fact I could stay on that show, all beat up, and still compete on the highest levels — it's taught me something about myself, too."
Moten began performing in public at a very young age. As a child, she sang in her father's church in Memphis.
"There was no negotiation there," she says with a laugh. "We went four days a week. I didn't really know that I had anything unique, because in Memphis, everybody knew how to sing better than I did."
Moten kept singing anywhere she could: at state fairs, at talent contests, at theme parks like Opryland. Her dogged pursuit eventually led to a record deal at EMI. "I was a product of the '90s girls: Whitney Houston, Selena, Mariah Carey," she says.
Moten opened for Michael Bolton and performed on The Tonight Show. But she did not generate a following as quickly as the label wanted, and her contract came to an end. Then she linked up with Julio Iglesias, and they toured together for 15 years. But she found she didn't fall in love with music until she turned 50. Iglesias gave her that advice over dinner one night.
"That's what was missing for me, although nobody knew," she recalls. "It was just my own little secret. Once I realized that that's what's gonna create longevity beyond other people's expectations, then I realized, 'OK, what do I have passion for?' And I realized that I really did love music. I really love communicating with people through song. And I love how they react."
Moten enjoyed making others' dreams come true as a background singer, and describes her time in that role as "gathering data." Then she found the right moment to step out on her own.
"I didn't feel the fear, I didn't feel anything," she says, "which lets me know that I was ready to come back out again."
Friday's show celebrates Moten's return as a headliner, and she's gathered a slew of legendary performers for the honors. Country songsmith Shelly Fairchild, who is Moten's creative director, will be the featured guest. Moten will also bring her All-Star Band, which is fully as advertised. The band includes musical director Clay Perry on keys (Desmond Child, Julio Iglesias, Barbara Streisand), David Santos on bass (Billy Joel, Crosby Stills & Nash, John Fogerty, Melissa Etheridge, Toto) and Grammy Award-winning drummer Derrek Phillips (Vanessa Williams, Alison Krauss, Michael McDonald, CMT Giants/Charley Pride). Martina McBride's longtime guitar player Greg Foresman is playing, alongside Denny Hemingson (who is also Tim McGraw's longtime musical director) on steel guitar. Grammy winner Dana Robbins is on sax, and Steve Herrman (who's played with Joe Walsh and many others) is on trumpet. Kim Fleming (Amy Grant, Wynonna and Naomi Judd, Vince Gill) joins Moten on vocals.
Moten believes that her time on The Voice has inspired others to chase their dreams, no matter what popular culture tells you about your age.
"People older than 30, we still have value. I just got great at 57. We don't have to stop because they say 'Your time's up.' My time's not up. I'll tell you when my time's up."