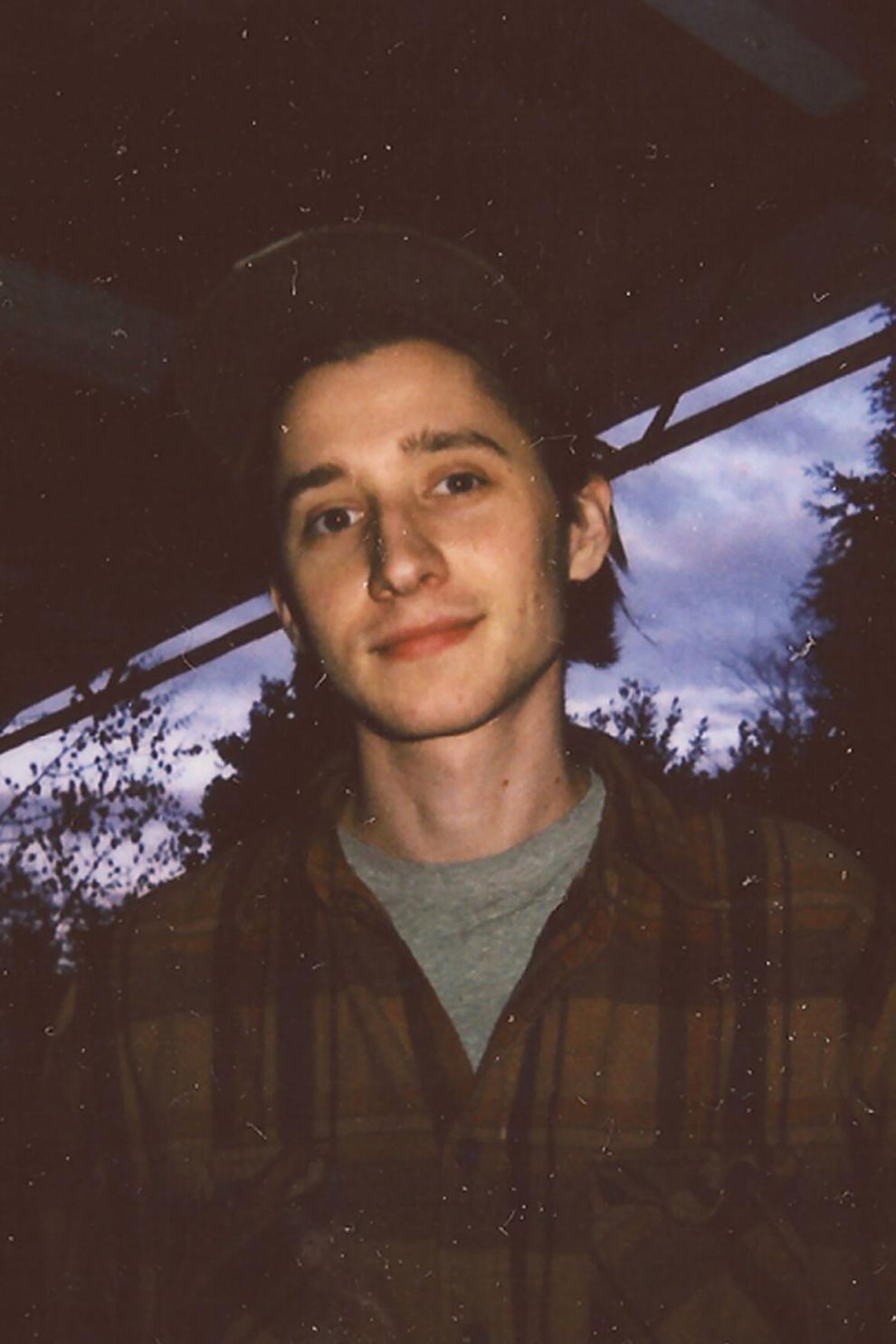 Years from now, 2021 is unlikely to be remembered as many people's idea of a good time. But amid myriad disruptions to band life as it had been known, Nashville trio Styrofoam Winos met the moment and made the most of it.
Long a standout DIY band around town, the egalitarian indie-folk-rock combo cleared a major hurdle with its long-gestating self-titled debut LP, immortalized on wax in the spring by Louisville, Ky., label Sophomore Lounge. The record earned the Winos plaudits in these pages — we recognized them as Best Rock Band in the Scene's 2021 Best of Nashville issue — as well as from esoteric-leaning music-review sites like Aquarium Drunkard, Post-Trash and Raven Sings the Blues.
Unwilling to let momentum stall, all three members — singers, songwriters and multi-instrumentalists Joe Kenkel, Trevor Nikrant and Lou "L.T." Turner — worked on new solo records. Nikrant's Tall Ladders dropped in early December. Turner's follow-up to 2020's stellar Songs for John Venn arrives later in 2022.
Kenkel is the Winos' resident traditionalist troubadour, at least when you compare his work to Turner's and Nikrant's, whose modes of songcraft come across as somewhat more idiosyncratic and free-associative. And Kenkel can claim one of the new year's first great local albums with Naturale, out Thursday via Birmingham, Ala.'s Earth Libraries label. The 10-track LP follows Kenkel's solo debut, 2019's Dream Creator, and features a slate of tunes that build on his elegiac Styrofoam Winos standouts "Once" and "Maybe More."
The recording of Naturale is intimate, blanket-warm and, apropos of the album title, it's naturalistic — an ideal headphone companion for the sunny cold snap Nashville's experienced as the year turned over. This aesthetic comes naturally to Kenkel, a dyed-in-the-wool Midwesterner of German-Luxembourgish stock, raised in Elburn, Ill. It's only 30 miles from Chicago, but feels much farther away.
Kenkel describes his hometown as "a little suburb in the middle of a cornfield — the last commuter rail stop, where they park all the westbound trains." He's talking with the Scene, it turns out, from Iowa City, Ia., his second home for the next year while his partner Hilary Bell pursues her MFA in fiction writing at the University of Iowa.
Elburn "wasn't the worst place to grow up," Kenkel clarifies. Just a stone's throw away is DeKalb, Ill., a college town home to Northern Illinois University. That proximity turned out to be a blessing for Kenkel's creative development during his teen years.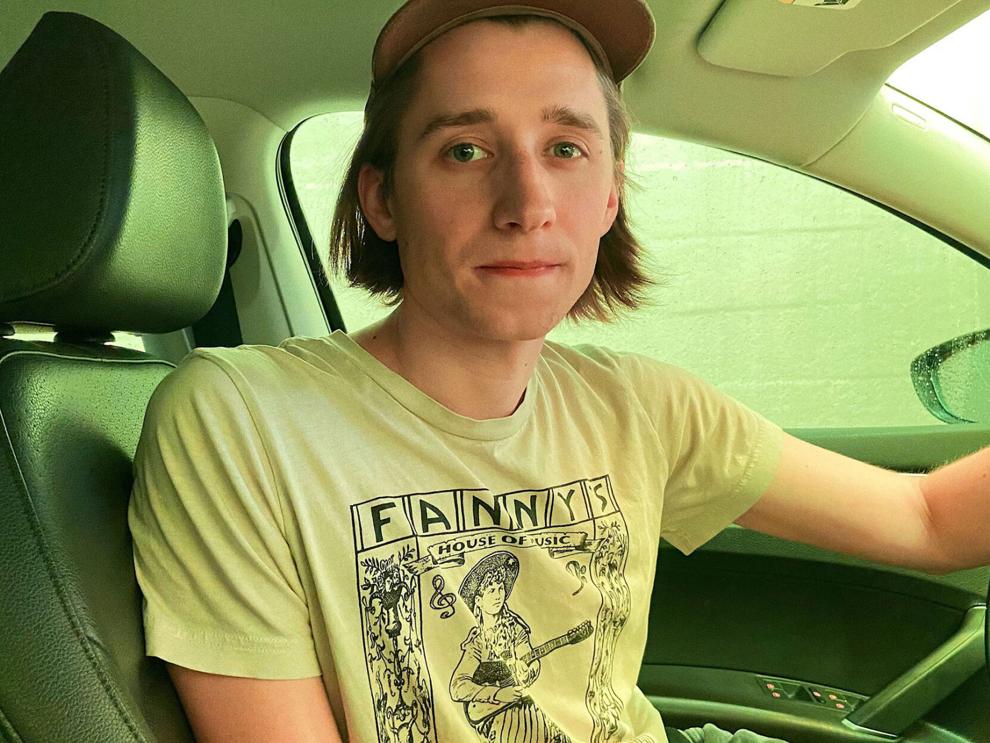 "There was this place in DeKalb called House Cafe," Kenkel explains. "It was a venue that I grew up going to, and ended up having a hand in." Hosting a mix of hardcore punk and straight-up folk music, "it was the place we'd see shows, play open mics — and when we'd muster up the courage — book shows of our own."
It was also in those days when Kenkel first laid ears on touchstones like Townes Van Zandt, Gillian Welch, The Beatles and Radiohead. This equipped him with the tools for his eventual move 500 miles south to Music City and Belmont University in 2011, where he met kindred spirits Turner and Nikrant. The three forged a creative partnership, and began diving deeper into the realm of singer-songwriters as they developed their own voices.
Kenkel is a fan of Bill Callahan, alias Smog. Kenkel first heard Drag City Records' resident lo-fi firebrand in Nashville, connecting most with 2005's Smog LP A River Ain't Too Much to Love and 2011's Apocalypse (which was released under Callahan's own name). Kenkel remembers that he, Nikrant and Turner developed an interest in Callahan and other indie songsmiths like Jim O'Rourke and David Berman around that time period. Callahan's influence looms large over Naturale.
"I love him — we all do — but yeah, I'm a big Bill stan," Kenkel says with a laugh. "He's the artist that has influenced me the longest." More recently, though, Kenkel has been drawing on the so-called sophisti-pop of '80s cult faves Prefab Sprout and proto-post-rockers Talk Talk for what he describes as "a spookier component." Those influences come through on Naturale tracks like the synth-accented "Sweeping" and New Romantic-styled "Cool Claws of Love."
Kenkel credits his time in the Winos for breaking a tendency he developed as a youngster to get overly precious about his work. "Back when I was 18, I saw the act of writing songs as a sacred thing — like 'my vision is the best vision,' " he says. "But now we like to give each song a try with the full band so we can see where it belongs. Trev, L.T. and I are such close friends and know each other so well that even though they didn't play that many instruments on this record, I could still easily give them co-writing credits. We leave our mark on each others' songs. We can't help it."