When I catch up with Buckeye State-raised and Music City-residing musician Michael Ruth, he's just finished a gig playing guitar alongside pedal-steel ace Whit Wright at East Side record emporium, bar and venue Vinyl Tap. A recent Third Man Records signee and a member of singer-songwriter S.G. Goodman's band, Ruth began recording and performing forward-leaning, jazz-inflected, electronically enhanced instrumentals as Rich Ruth in 2019.
The change in his professional name to his middle name — which is also his mother's maiden name — reflected the evolution of his musical perspective, which he spent his pandemic lockdown time exploring further. He offers a top five list of states of being and activities that defined his quarantine experience: "Space. Routines. Lack of obligations. Getting in better shape. Riding my bike all the time."
These pursuits influenced Ruth's TMR debut I Survived, It's Over, a seven-song study in synth and guitar wizardry with key contributions on wind instruments. The record is out Friday, and he'll play a release show in TMR's Blue Room on Saturday. The material was conceived as a means of making the best of early COVID times, but soon took on a life of its own. Ruth, now 34, began crafting I Survived in decidedly uncozy environs: the home office of the Shelby Park-adjacent house that he and his wife Katie — childhood sweethearts from tiny Archbold, Ohio — share with their two dogs.
"Katie was working from home, and I'd been laid off from my restaurant job," says Ruth. "I moved my synths to the living room, but recorded most of the album under our loft bed in our shared office when she wasn't home. It was not a space with naturally good sound. A shitty, tiny room — a literal closet. You'd laugh if you saw where this record was made."
A veteran of Tennessee-via-Indiana rock 'n' soul collective Kansas Bible Company, Ruth is no stranger to working in small spaces. In 2011, he, then-fiancée Katie and the rest of KBC left the Hoosier State college town of Goshen, where they'd made their first passes at being adults as well as professional musicians, and moved to Nashville en masse.
"We got ourselves a 10-bedroom band house near Five Points for $1,800 a month," Ruth remembers, guffawing at the ridiculousness of such a steal — even then. Acting in a leadership role with an ensemble that was sometimes 13 players deep wasn't always easy. But looking back, Ruth considers KBC's relative chaos more a feature than a bug: "It actually wasn't that far off from what Diarrhea Planet was doing — energetic live show, quirky dudes, punk rock spirit."
Though its members have scattered across the country, KBC hasn't disbanded. In September, they released Saturn's Return, their first new album since 2016. Says Ruth, "We're all still alive, still like each other and just played a wedding a month ago."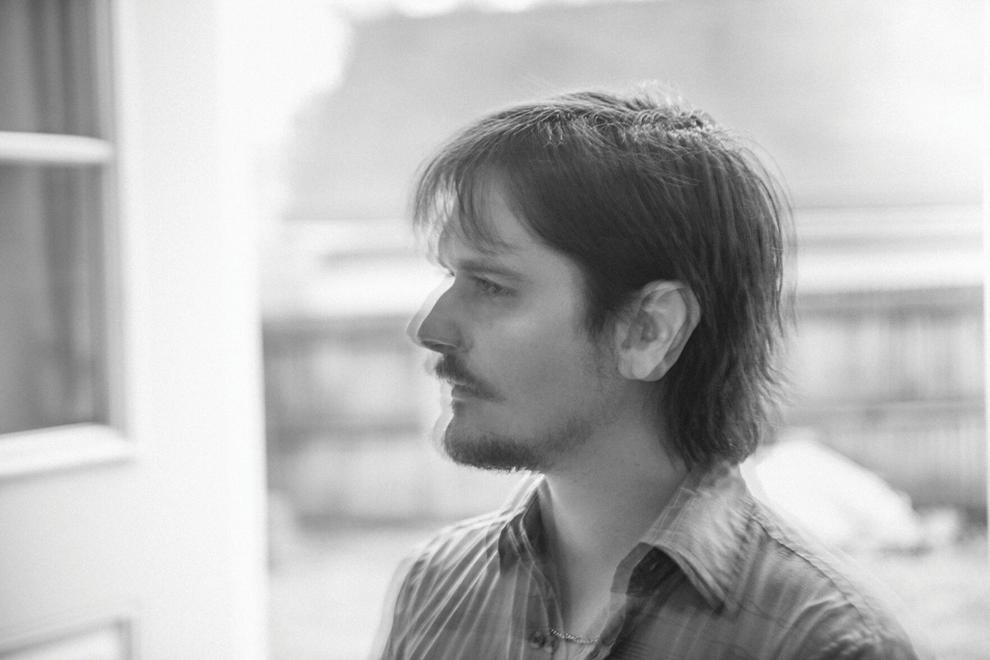 Still, without the band playing regularly, Ruth was relying on the odd one-off gig for creative satisfaction — and that wasn't enough. In 2019, he christened the Rich Ruth moniker, recasting himself as a tireless sonic adventurer with Calming Signals, a set of brass-laden instrumental soundscapes that are precisely the type of thing high-end headphones were designed for. It got out in the world with help from an old friend: Third Man co-owner Ben Swank.
"Swank, my friend and manager Jay Steele and I teamed up to put it out," Ruth says of Signals. "It was sort of a passion project for them. We put a third each in on the vinyl and utilized the lines of connections we had to get it out there."
When Third Man proper came calling about issuing Signals' follow-up with the offer of a bigger budget to work with, Ruth, naturally, accepted. His first move was to send a cold email to John McEntire, the musical Swiss Army knife and studio mensch known for his work with Tortoise and The Sea and Cake, to see if he'd mix the record. The Chicago post-rock icon said yes.
"Tortoise's TNT was one of the first out-there records I ever heard and got super into — my gateway to avant-garde music, pretty much — so the fact McEntire was down was really exciting," Ruth says. "Admittedly, I'm kind of a control freak about mixing, and he's one of the only people I'd trust to do it."
The end product swells, glides and grooves with an athletic grace, reflecting Ruth's explorations of aging and coping with the chaos of the world around him. Discussing I Survived standout "Thou Mayest," he refers to Terry Riley, the KLF and the uneasiness of John Coltrane's 1966 avant-jazz landmark Ascension.
From early-Aughts acts like Fognode, Character and Hands Off Cuba to currently active ones including Hammock, Abstract Black and the Nashville Ambient Ensemble, Nashvillians with a flair for pushing boundaries have made their presence known. Ruth's work is an outstanding addition to this canon, offering more evidence that you don't always need words to tell you what you need to know.