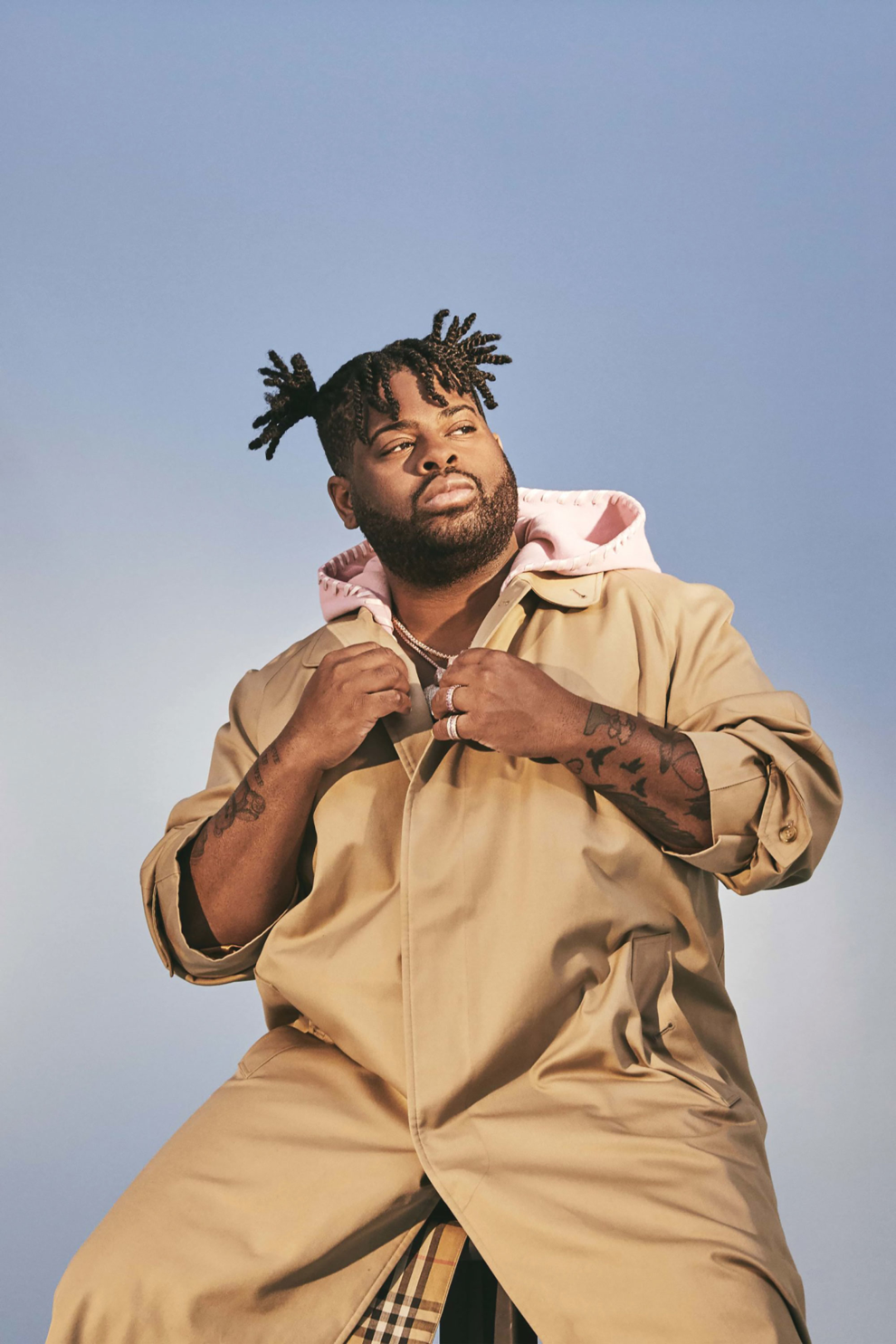 Speaking by phone in late January from his home in the Gulch, new Nashvillian and rising R&B star Pink Sweat$ is understandably excited. On Friday, Atlantic Records is releasing his long-awaited debut album, Pink Planet.
He independently released a pair of EPs — 2018's Volume 1 and 2019's Volume 2 — that earned him accolades from Rolling Stone, Billboard, BET, Apple Music and YouTube, as well as a nomination for Best New Artist at the 2019 Soul Train Awards. In July, Atlantic released The Prelude, an EP that includes six of the 17 tracks from his forthcoming full-length. 
"It's like, 'Give a little bit to ease people into it,' " explains the singer-songwriter, who most often goes by "Pink" but was born David Bowden. "You hop on a plane, right? The Prelude was the plane, Pink Planet was the destination."
 With three songs that have "pink" in their title ("Pink City," "Pink Money," "Pink Family"), Pink Planet feels like a concept album. It is, sort of, but according to Pink there's more going on than just following a story line. 
"When I wrote my first project, 'Honesty' was the big song," he says, referring to the platinum-certified track that has garnered nearly half a billion streams worldwide. "That song literally was in my subconscious. I had already had an actual conversation with a person talking it out. I forgot that conversation, it slipped into my subconscious, and I literally wrote that song in five minutes. I just sang it right into the microphone, every word was like boom, boom, boom!
"When I was growing up, I always felt I had to be somebody else — that I couldn't be my happy, bubbly self because my environment just didn't cater to that. So I'm just living out my subconscious on this album, trying to re-create the world I had in my mind from when I was just not myself. All the places I wanted to go, all the things I wanted to do."
Pink faced a huge array of challenges in his childhood, growing up in West Philadelphia. In the gospel-flavored album opener "Pink City," he sings about the situation: "We were born in the rubble / We were raised in the mud / Yeah, it's hard in the city where I'm from / Trying to live, got to make it / Make it out of the slum."
"I remember at one point, me and my brother shared a mattress in the corner on the floor of somebody else's home," Pink recalls. "So that is where I'm from. But I chose to make that existence into a better one."
Love is the album's central theme — love for one's fellow man plays a key role, though there's a lot of romantic love. Pink was born on Valentine's Day, and he takes the importance of those relationships to heart. 
"I think the universe or God had a purpose for my birthday being on that day," he says. "And love is what the Pink Planet is about. It's not about anything else. When you're open and you love, there's a gravitational pull, and on the Pink Planet, love is the gravity."
Pink's father was a minister, and his upbringing was strict. He was not allowed to listen to R&B or rap radio stations. It was all right for him to listen to other radio formats, such as rock and pop, and those influences are apparent on the record. But Pink Planet's primary influence is sophisticated '70s- and '80s-vintage R&B — think Stevie Wonder, Prince, Michael Jackson — as refracted through a Pink lens.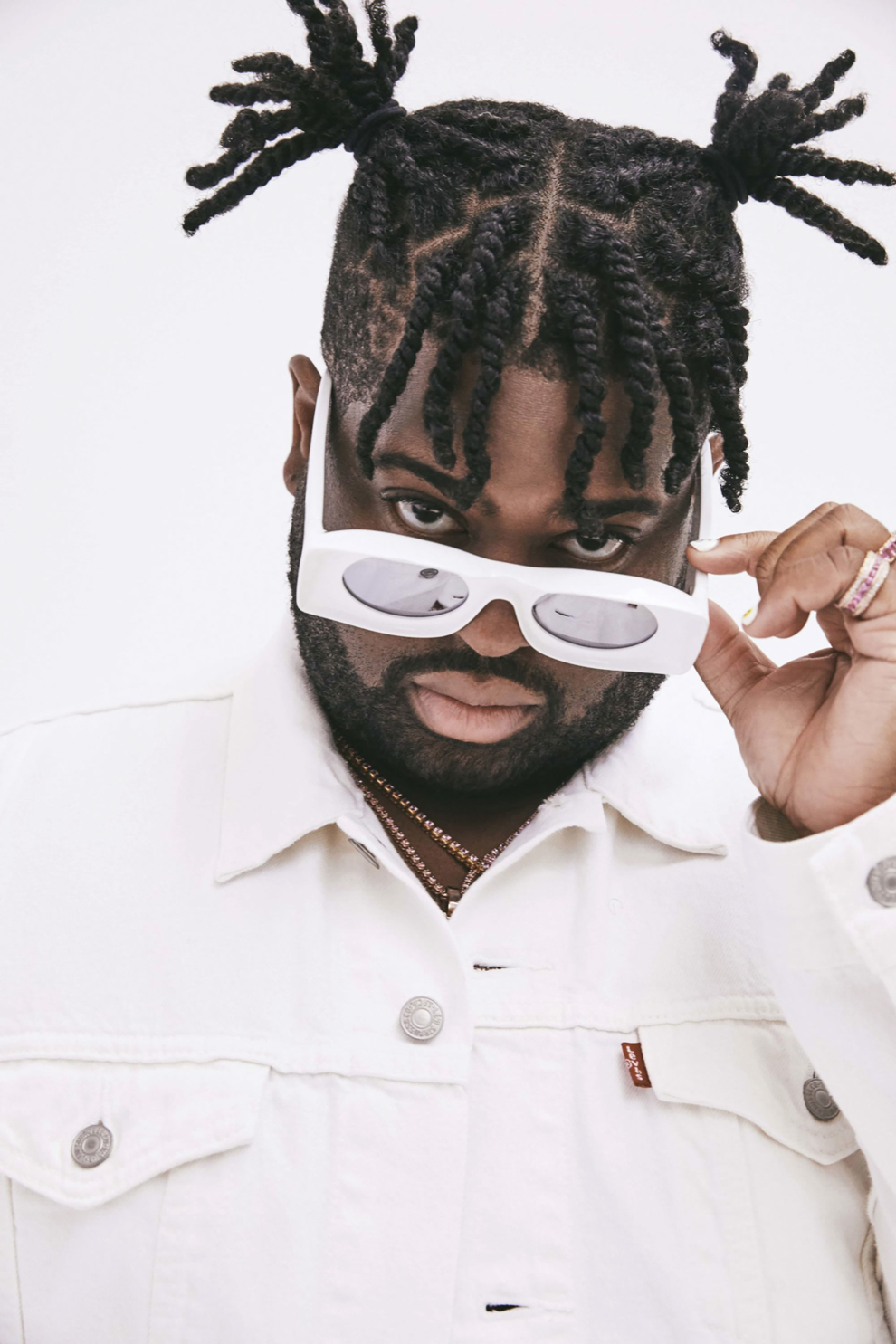 Pink didn't discover those icons and others until after high school. He started hanging out at Philadelphia's legendary — and sadly now shuttered — Sigma Sound Studio, where legendary R&B albums like Lou Rawls' All Things in Time and monster hits like Billy Paul's "Me and Mrs. Jones" were made. The studio was also where he was christened with his colorful name, a description of his preferred attire at the time. As the story goes, when he didn't show up one day, someone asked, "Where's Pink Sweats?" and the handle stuck. A pair who recorded at Sigma and had a profound influence on Pink were Andrew "Pop" Wansel and Warren "Oak" Felder. 
"When I was coming up in the Philly scene, Pop and Oak were a production duo, and they were the guys in Philly," Pink says. "They did Miley Cyrus, Nicki Minaj, big stuff. I just came up watching them, and I would hear the stuff they were doing, the quality they were producing."
Pop and Oak used a lot of samples in their work. The recordings that the duo was mining gave Pink an education in classic '70s R&B. 
"I would be in the studio and hear a sample of something I never heard, and it would be like The O'Jays, Donnie Hathaway, people like that," he recalls. "They would be going crazy over these songs, and I'm like, 'I never heard these songs before.' Then when I would go home, I would go on YouTube, and it was like, 'Oh, wow, this actually is really good.' That music is timeless. 
"As I worked on this project, that was a thing I was trying to be super aware of. My goal is not to get all these first-week numbers and people never listen to it again. My goal is 50 years — I want people to be listening to this for the next 50 years. And if you hear this 50 years from now, you feel the exact same way."
In 2019, Pink was living in Brooklyn, but moved to Los Angeles to work on Pink Planet. His goal was to continue seeking out the best talent to work with and to learn as much as possible: "For me, working with people who are at a high level is like school." While in L.A., he collaborated with a number of hit-making co-producers including John Hill, D'Mile, Michael Keenan and Doc Daniel.
Then in the fall, he made the move to Nashville. His first visit to the city had come in 2018 after a chance encounter with Seth England in New York. When England, one of the principals in Nashville's Big Loud Management, learned Pink was a songwriter, he encouraged him to take a trip to Music City.
"When I first came to Nashville, I was driving up Music Row, and I'm seeing billboards with songwriters, and I was like, 'This is insane — this is a whole 'nother world I'm in right now.' "
The good first impression stayed with him. When he decided in 2020 that he was ready to make another move, he knew where he wanted to go.
"For me, L.A. is nice, but it wasn't about what I'm trying to do. I was trying to be about the music, but there is so much nightlife and everything going on there. And that's not saying there's not in Nashville, but it's just different. I love it, and I can see myself being here for a while. When I came to Nashville, it just made me feel like I'm home."