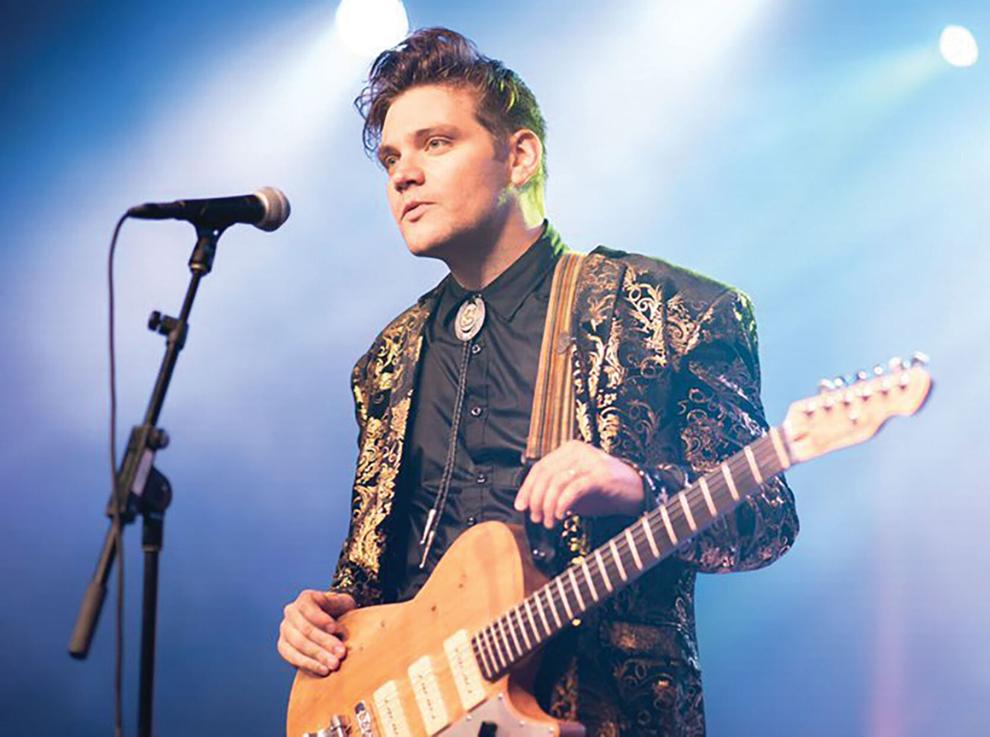 By the time musician and comedian Nick Lutsko sent out his satirical battle cry asking to join conservative talking head Dan Bongino at the 2020 Republican National Convention, politics didn't seem like it could get any crazier. 
It was the tail end of the Trump presidency. The president and his surrogates would soon be issuing their false rigged-election claims, and Rudy Giuliani would seemingly start to melt during an unhinged press conference. And that's not to mention the ill-fated Trump boat parade in Texas that September, Trump contracting COVID-19, or any number of other historically cringe-worthy moments that still reverberate to this day. 
Enter Lutsko, a Middle Tennessee State University grad who released his song "I Wanna Be at the RNC"  that fall, making waves on Twitter. It featured a sardonic, impossibly sweaty version of himself sporting a star-spangled bandana and Cookie Monster shirt as he loudly exclaimed that he longed to brush elbows with far-right figures like Bongino and gun-toting Missourian Patricia McCloskey. More songs followed, usually centered on the most bizarre headline of that day's news cycle. Lutsko's DIY satirical tunes took over Twitter during that ignoble fall, and for some of us, helped make the political madness just a little more tolerable. 
"I had somehow fallen into this extremely niche career that I could've never anticipated in a jillion years," Lutsko says of his early days of online success. "I never had pursued comedy in any way. I've always loved comedy, been a huge fan of comedy, but I had a lot of sort of impostor syndrome [as far as] 'This is how I'm making my living.' Like, making people laugh, but it's not necessarily my voice. It's me taking someone else's words. … I'm using those words to tell my story. It's very different than just, like, creating something out of nothing."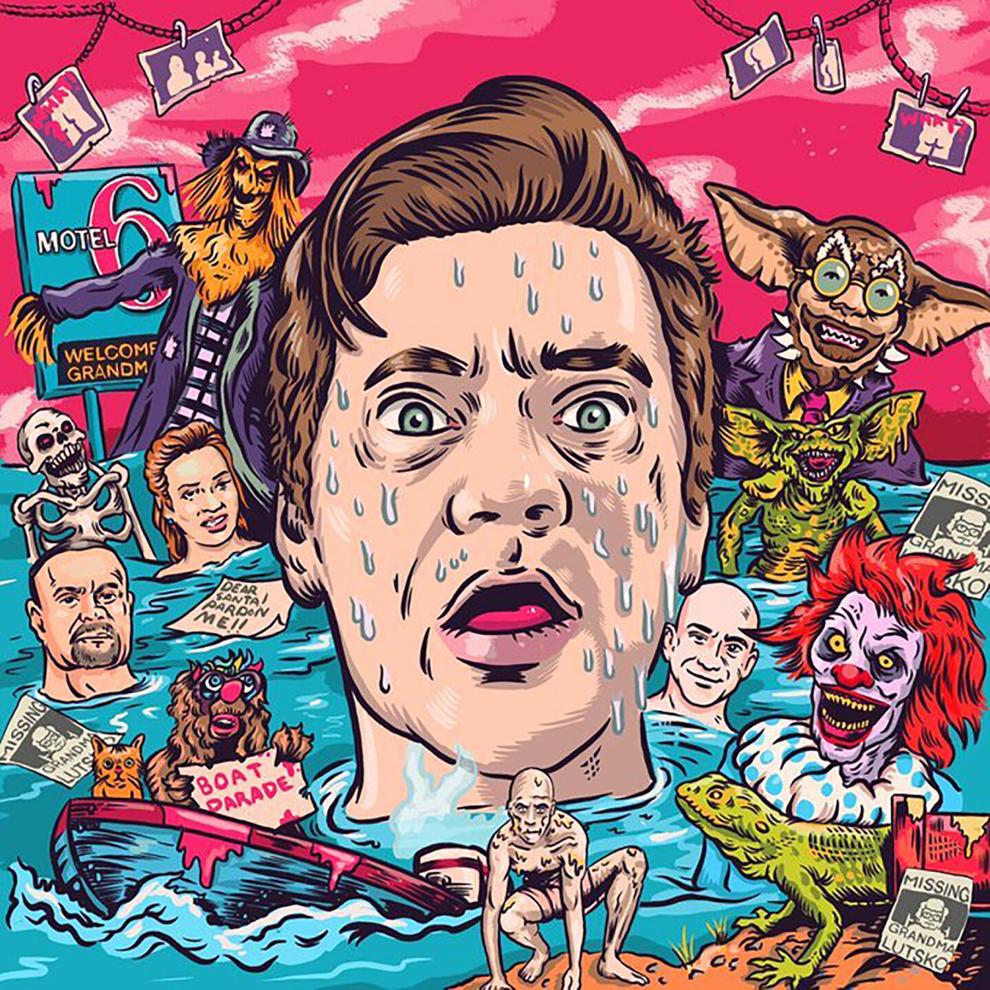 Lutsko, currently a Chattanooga resident, soldiers on in the joke-song world in 2022. His gonzo brand of parody and impassioned delivery have tapped into the zeitgeist. Recently, Lutsko took aim at rabid Johnny Depp fans, portraying himself as a fedora-wearing "Deputy of Dep"  who misspelled the embattled star's surname in a fake carving on his chest. 
Prior to his 2020 viral moment, Lutsko earned some attention via collaborations with Tim Heidecker, Super Deluxe's Vic Berger and Netflix. His "Emo Trump" song parodies for Super Deluxe found him reaching back to his Aughts punk-emo fandom days to lambaste some of the former president's mopier ramblings. He also made satirical songs using the words of conspiracy theorist Alex Jones (via an indie-folk filter) and rapper Kanye West (in the style of Tame Impala). Those two songs alone have a combined total of 13 million views, just on YouTube.
Super Deluxe shut down in 2018, leaving Lutsko without a permanent home (and financial incentive) for his unique brand of song parody. In 2019, he released his second non-comedy album Swords, which processes a lot of the same themes that were to come in Lutsko's various viral tunes. Comedy was on Lutsko's backburner for a time — until an impromptu parody about Chrissy Teigen unfollowing him on Twitter helped reignite his flame for homemade satire. It helped confirm to Lutsko that he could create his own work separate from the words of others. 
"I think something about the pandemic and just being stuck and isolated and everything else that came with it, was just kind of like, 'Why not just throw whatever at the wall and see what sticks?' " Lutsko says. "I learned very quickly that people were into it." 
Next was a song about one of Lutsko's cats repeatedly pissing in his bed, and then came that RNC classic (which Lutsko calls his "Big Bang" moment). Perhaps you've also seen Lutsko's frenzied attempts to mount a third Gremlins film (in costume as Desmond), or his emergence as the de facto spokesperson for Spirit Halloween. Lutsko's RNC video sparked those increasingly meta songs, compiled mostly on albums like 2020's Songs on the Computer and 2021's More Songs on the Computer. 
"So many opportunities started presenting themselves [after the RNC video]," Lutsko recalls. Those opportunities included an invitation to audition for Saturday Night Live. "It was just like, 'OK, this is a green light to make this my thing. This isn't just me goofing off and having fun on the internet. I'm going to put energy into this because I've made more strides in the couple weeks I've been making these weird songs on Twitter than I had in 15 years of a career doing other music.'
"I still love to do that as well," he continues, "but I've learned that I can do both." 
Though that SNL audition didn't pan out, Lutsko made it his mission to commit to the bit.
"It became my goal to make this my thing," he says. "I'm going to keep trying to crank out these songs." 
Lutsko's show Saturday at Exit/In will feature performances of his most recognizable parodies as well as his more serious music, and he'll be backed by his trusty $100K Band. Chattanooga-based bluegrass outfit Randy Steele and the High Cold Wind will open.