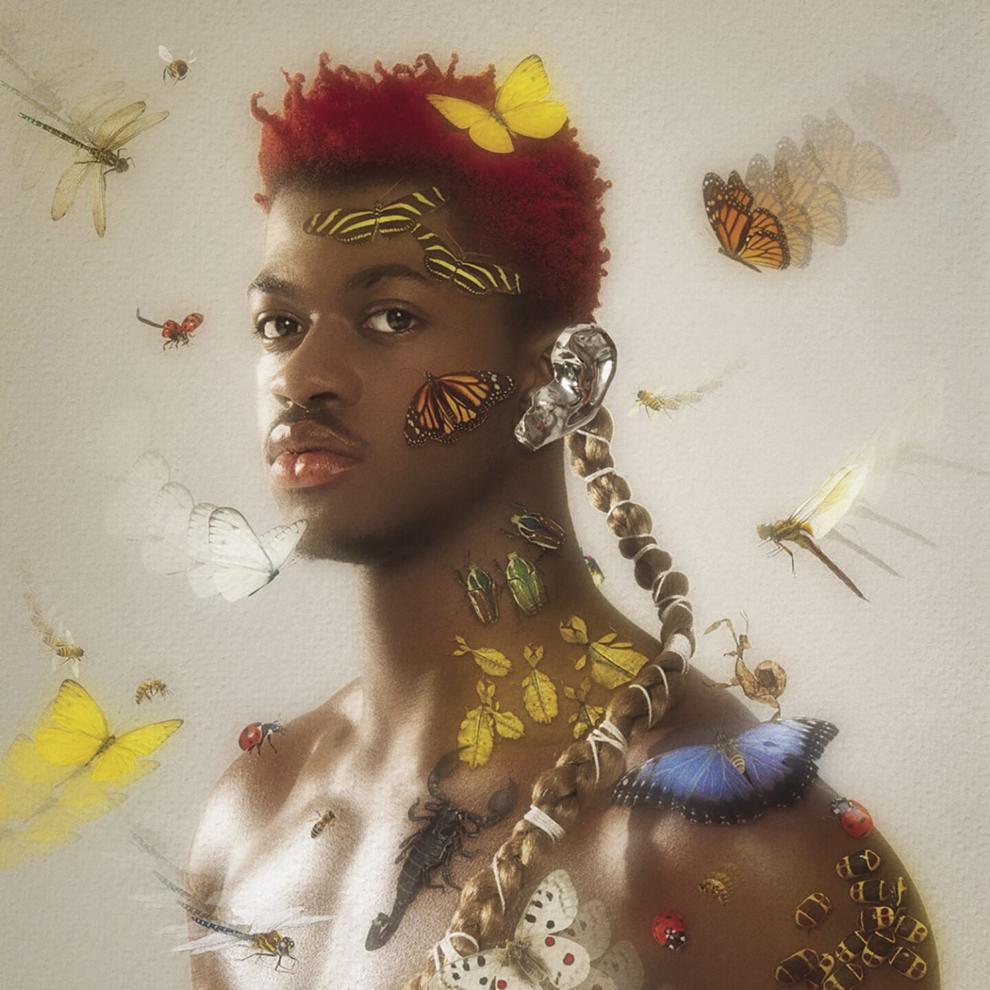 It's hard not to be in awe of Lil Nas X. With a repurposed Nine Inch Nails loop and a sense of classic storytelling in his song "Old Town Road," he rewrote the rules out from under a heap of calcified gatekeepers, making a whole lot of people be honest with themselves about their definitions of and relationships with country music. While doing so, he graciously stomped chart records once held by Olivia Newton-John, Boyz II Men and Mariah Carey, and then came out of the closet. This kind of urgency makes X very much the pop star for the epoch. Who knows how long, as a culture, we've got left, so why not make each step up the ladder of success into a culture-shaking moment that requires an inordinate amount of thinkpieces? This is the same artist who, while promoting his single "That's What I Want" in November, made an entire collaborative video with Maury Povich as a supplement to the single's music video, getting profoundly House of Leaves with the promotional process.
Even amid that upward trajectory, Lil Nas X remains fun, glam and as sharp as he ever was. One of the truest axioms of the past few years remains "Don't come for a Barb on social media" — Nicki Minaj fans don't play around. That includes X, as he makes apparent whenever anybody tries to start some shit online. You would think by this point that mainstream talking heads would understand that as a gay Black zoomer who locked wills with the country music establishment out the gate, Lil Nas X is not going to wilt in the face of focused heteronormativity or white-people foolishness. If anything, he has found some sort of alchemical approach to taking the gumption of his haters and turning it into sparkly, fantastic innovation.
For the Long Live Montero Tour — his first, which stops at Municipal Auditorium on Saturday — X has crafted a three-act, high-tech, semi-autobiographical extravaganza that eschews rawk show traditions for Broadway imagination, making a promise to the audience in a playbill to not be a "regular-ass show." And given the inordinate number of shitty things going on in the world in 2022, there is a certain degree of strength to be drawn from having dinosaur-old Dad Rock tour clichés blown the fuck up by the imagination and drive of queer people looking to reclaim, to reinvent, to redefine. (See also: Ben Platt's show at Bridgestone on Sept. 18, which got raucous ovations for musical theater, gay love and Sara Bareilles.)
You only have to look to "Industry Baby," his collaboration with Louisville's Jack Harlow, to feel 100 percent of the vibe X is putting out right now. Built around triumphant, Basil Poledouris-style brass, it's a song that leaves the listener feeling pumped. Then you add in the video, which exploits prison nudity while also raising awareness about the American carceral system as well as raising funds to benefit The Bail Project, a nonprofit devoted to eliminating the weaponization of cash bail. The track has also become a go-to jam in countless movie trailers of all sorts, finding through omnipresence something that approaches the level of the mass culture that critics and theorists tend to speak of with equal parts nostalgia and late-blooming realization. Which is kind of a major achievement considering the furor that erupted when he dropped the video for "Montero (Call Me By Your Name)," in which he gives the treatment for FKA twigs' "Cellophane" a Miltonian makeover.
Given the nearly limitless canvas that modern effects technologies have given us, there's a satisfaction in what X and his troupe of eight dancers (no band, thank you very much) craft and execute with their bodies. Choreography remains an art form that can't be replicated by algorithms or pixels. It can be taught, and grown, and styled accordingly in software — or cut and pasted to bolster primary dancers in movies or on TV. But live, onstage, there's nothing else quite like it. There's no one in contemporary pop music with instincts that compare to X's at this point, with ambition and imagination in perfect balance.