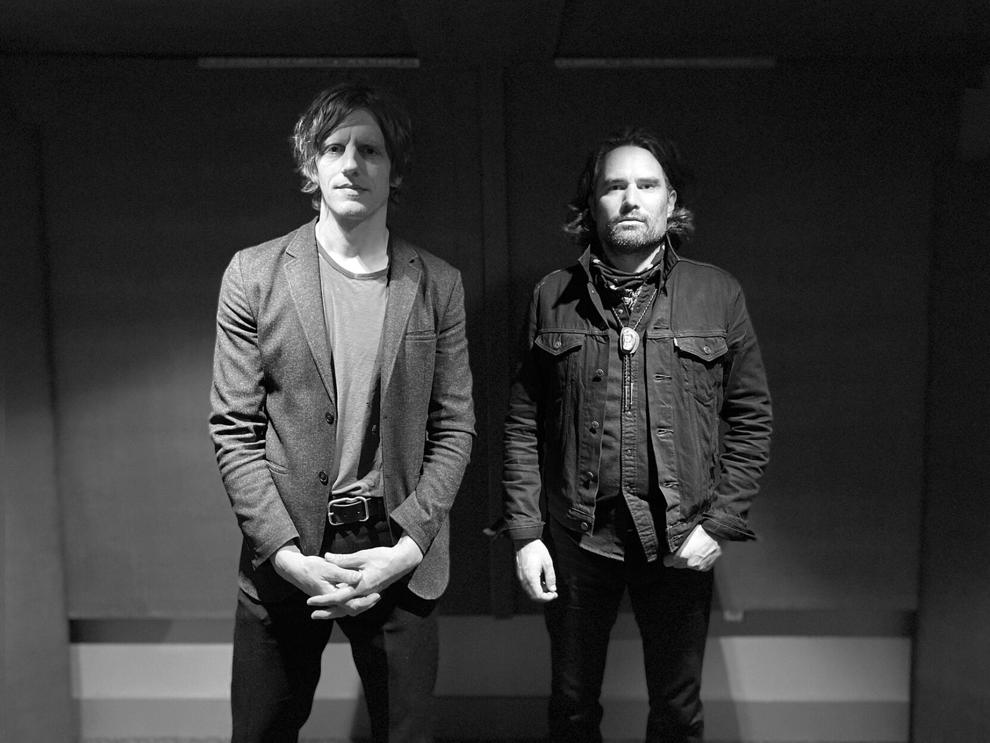 Lifelong Nashvillian Kyle Hamlett's hypnotic voice has weaved its way around and through the city's conglomeration of music scenes for two decades. Around the turn of the millennium, when he was a student at Middle Tennessee State University, he and some friends started Lylas, a band known for sweetly melancholy folk and pop songs whose characters haunt or are haunted. Some of the tunes on their three full-length albums are playfully grim, and they frequently walk a line such that you're never quite sure who's mortal and who's not.
Over time, band members rotated in and out, working with a range of artists including Stone Jack Jones, Lambchop, Margo Price, William Tyler and Wooden Wand, and bringing new influences into the mix. In 2017, Lylas released Warm Harm, a collection that felt familiar in intent but heavier in style, with post-punk edges built on its roots-schooled foundation. Following that album, Hamlett, who works in music publishing by day, played out with a crop of bandmates who felt like a definitive new version of Lylas. However, members' other commitments led the group to dissolve, which inspired Hamlett to try releasing music under his own name. Hamlett's longtime friend and collaborator Luke Schneider, a pedal-steel maestro who recently curated a wide-ranging compilation of contemporary pedal-steel music for Tompkins Square, suggested a naming convention that adapted well to Hamlett's proclivity for playing with a rotating cast.
"I wanted to have as much flexibility as I could while still honoring the people that were playing with me," Hamlett says via phone. "So I kind of let it be a fluctuating-number game at that point. That was Luke's idea, actually, which is kind of fun. I resisted slightly at first, but he was like, 'Yeah, let's just call it Kyle Hamlett Duo, and then when you wanna play with more or less, you can just change the number.' "
Starting with 2019's psych-kissed Nowhere Far, Hamlett's solo recordings and shows have been billed as Kyle Hamlett Uno. Various other ensembles appear as Kyle Hamlett Trio, Quatro or Cinco, playing different arrangements of his songs. Kyle Hamlett Duo, however, is its own entity, featuring only Hamlett and Schneider, and they have their own repertoire that Hamlett says he wouldn't feel right playing with anyone else.
Thursday, Aug. 25, marks a rare occasion when schedules align and the Duo can play together. With a set from poet and songsmith Anne Malin and Chris Davis — percussionist, WXNA DJ and tireless supporter of independent music via arts nonprofit FMRL — manning the turntables at Vinyl Tap, the pair will mark the release of their debut LP. Hamlett and Schneider recorded Tape Diamonds with engineer Jake Davis on another rare break in winter 2018, and it finally sees the light of day on Friday via Arrowhawk Records. Hamlett explains that though Lylas had ventured further into art-rock, he found himself writing folk-schooled songs again.
"There's always been a hauntingness or hauntedness to [folk] that's appealed to me," Hamlett says. "I love a lot of more produced, big, band stuff as well — rock-band stuff or whatever. But there's something really immediate and kind of spooky and haunting about the spareness of a lot of folk music. And the tradition of it seems to carry weight in some kind of cultural momentum or lineage that I find incredibly appealing. But I also really like just having the musical foundation feel like that — and having it be a very solid structural base to then explore on top of — because it feels so tried-and-true and unsinkable as a form."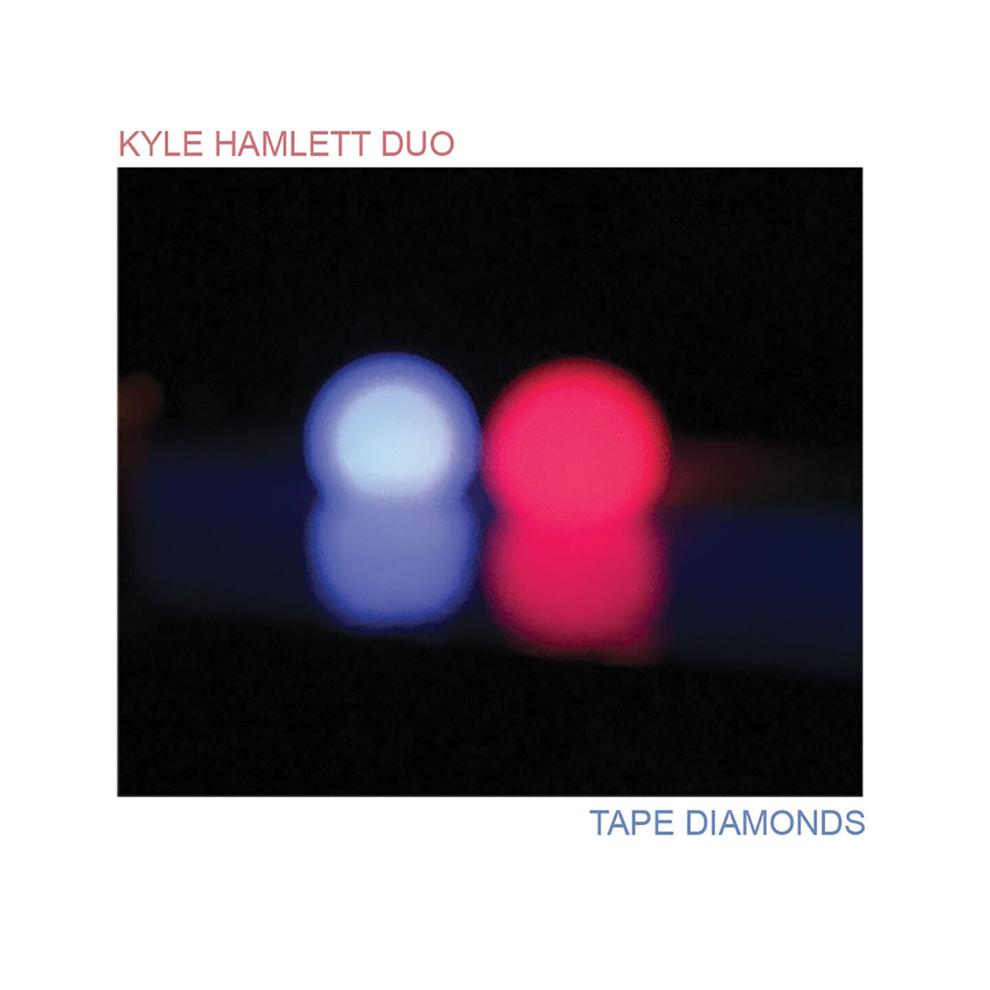 He thought Schneider — who'd been developing the ambient and New Age steel techniques that characterize his solo album Altar of Harmony — could augment the new work he was doing. The resulting 11-song set opens with "Expected Of," whose meditative Grateful Dead-esque presentation belies the frustration and unease that you might pick up from reading the lyrics by themselves; they consist mostly of unanswered questions. A little later, the pair flips the script on The Smiths' "Death of a Disco Dancer." The original is blasé by design, a satirical excoriation of apathy toward others' well-being; Hamlett and Schneider recast it as an eerie Piedmont blues, with unnerving lead steel lines that come sparking like you've stuck your finger in an electrical socket. They also revisit "Years and Years," one of the earliest songs from the Lylas catalog, with Schneider filling the space around Hamlett's gentle voice and fingerpicking with cascades of shimmering melody.
"What I respond to the most in art is stuff that mystifies me a bit, or that ... makes me ask questions, or that doesn't spell everything out to me," Hamlett says. "And I've found that to be incredibly moving, and to rewire my brain and make it work in a way that I really like. And so when I started trying to write lyrics, I felt like that's the kind of thing I've wanted to do myself. I've never felt like a very good linear, narrative storyteller per se, and so it feels good and natural for me to kind of work in impressions and things that feel kind of dreamlike — not A-to-B-to-C kinds of stories, things that remain in that 'Mystery Train' kind of zone. ... The boundaries aren't incredibly clear, and it's not always this very tidy through line or story. It's confusing. There's a lot of ambiguity and a lot of stress and anxiety, and a lot of unknowns in life. And it's fun and true to me when art reflects that."
After Thursday's Duo show, Hamlett has more performances with different incarnations of his numbered ensembles on the horizon. Kyle Hamlett Cinco will open songsmith Lou Turner's Sept. 2 album release party at Third Man Records. But he's looking forward to the creative possibilities of his next outing with Schneider.
"I would be curious to see what happens if we did it [with] a more purely collaborative spirit — just getting in the room with not much pre-planned and just kind of seeing how it shaped up. Maybe have some instrumental tunes, or have a side of the record be all-instrumental or something like that — kind of in the Bowie-and-Eno mold."