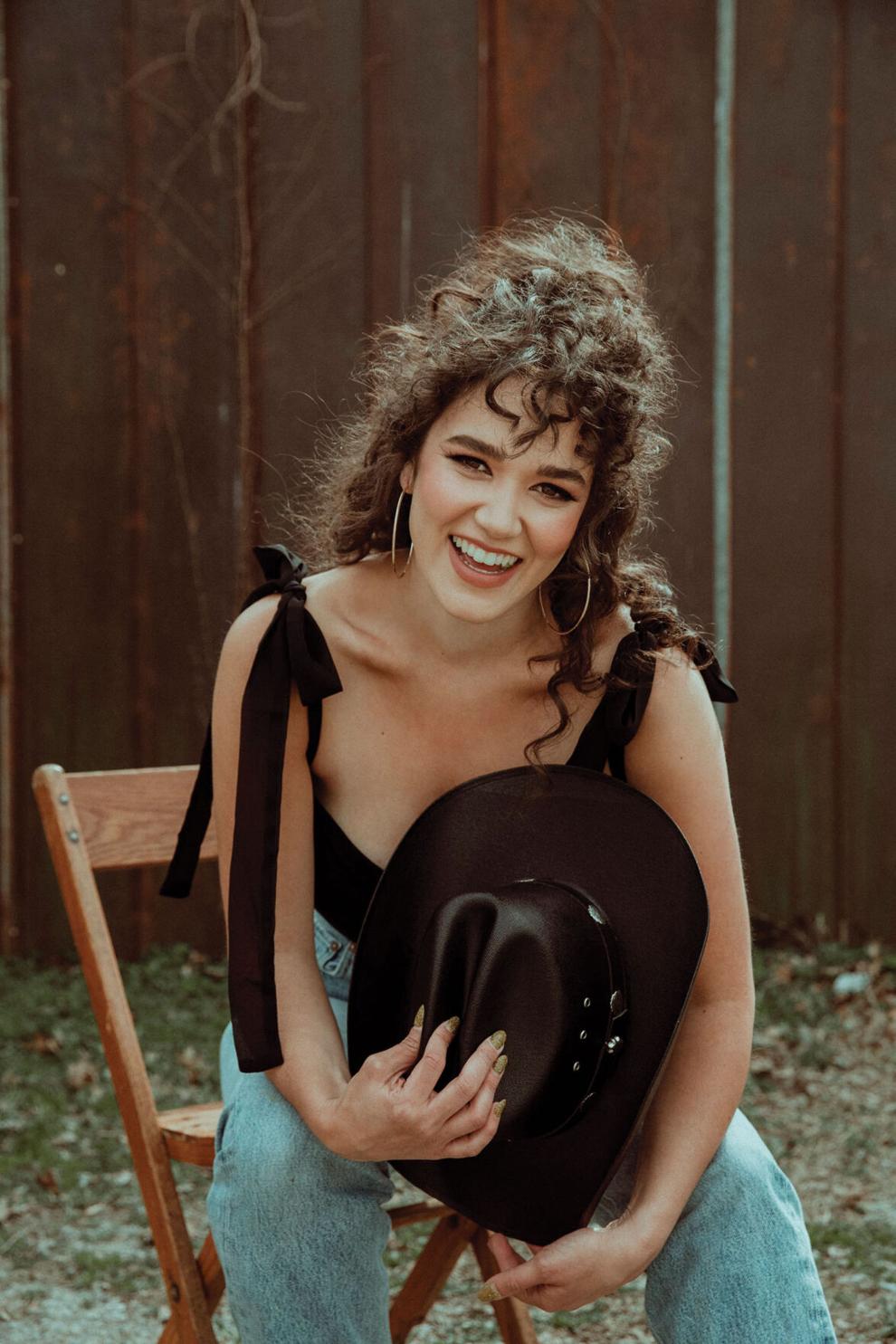 Hailing from the Bay Area, Emily Nenni is a longtime Nashvillian. On her 2018 debut album Hell of a Woman, Nenni's songwriting summons the emotional range of greats like Dolly Parton and Gillian Welch — offering self-aware tunes that are lippy, funny and disarmingly vulnerable. The record was self-released and largely flew under the radar, but she began building a devoted fan base who knew what she had to offer. Her second LP On the Ranch, out Friday, is an irresistible vintage-country masterwork. It will receive a more robust release from Normaltown, an imprint label of New West Records.
Nenni wrote On the Ranch in the early pandemic days. Like many of us, she found herself with extra time on her hands. Her waitressing hours were cut back, and she was in a creative slump.
"I thought if I wasn't working my full-time job, I'd have a lot of time and energy to write," Nenni tells me by phone. "But the pandemic wasn't a very motivating time." She and her collaborator Mike Eli decamped to a Colorado ranch near the Great Sand Dunes where Eli's wife was working as a wrangler. Safely away from any COVID hotbeds, the two sank into the laid-back rhythms of ranch life and wrote a record.
Recorded at Laughing Hearts Studios in East Nashville, Nenni's album is a collection of wry classic country songs with polished production and some '70s-vintage touches. Filled with riled-up guitar jams and forlorn waltzes, On the Ranch nods sonically and lyrically to traditional Western music. Nenni's effervescent voice persuades the listener that the ranch is the place to be, where fulfilling hard work is juxtaposed with blissful leisure. On the title track, she sings, "Kitchen is for two-stepping and catching mice / Afternoons are for off-roading and not thinking twice."
Ah, the simple life. Yet challenges do surface. In "Useless," Nenni craves ranch-hand tasks and, in a larger sense, a purpose: "Won't you give me just a little something to do and I'll be satisfied?" This buoyant tune is full of frustration. She sings, "I'm useless if you ain't got no use for me." Nenni found work on the ranch, serving breakfast and dinner, babysitting the boss's kid and bottle-feeding a baby cow whose mother had gone missing in a wrangle. Being a part of the ranch's daily operations was a respite to her aimlessness.
"I wasn't able to play music throughout the pandemic," she says. "So being able to find purpose outside of what I really wanted to do, but couldn't for a year, felt good."
Traces of legendary country crooners like Willie Nelson and Roger Miller linger in every quippy line and artful pedal-steel solo. "I appreciate a playfulness with lyricism," she says. "In the Mornin' " shows Nenni smooth-talking a one-night stand into cooking her breakfast and lending her his coat before she breezes out of town. In this one, Nenni is the casanova, subverting your typical male-centric ideas around cowboys.
On the other side of the coin, she's an expert in slow tunes that drip with sadness. "To have a really vulnerable, sensitive song that just comes out of nowhere on a record is one of my favorite things," she says. It's also my favorite thing about Nenni's music — the moments she lets her guard down, like on "Leaving," when she sings, "I haven't missed you / You haven't missed me / And I'm just leaving."
On the Ranch sidesteps corny cowboy kitsch thanks to Nenni's ingenuity as an artist and writer. Her songcraft upholds country's cultural lineage in the same sincere way that Margo Price and Sturgill Simpson have, putting Nenni in the camp of Nashville country artists with staying power. Her roots in the Nashville country scene go deep: In 2014, she moved to Nashville ostensibly to attend Belmont University.
"I used going to school as kind of an excuse to move," she explains. "I knew I wanted to play music, but I didn't know in what capacity. I wanted to write, but I didn't know if I had the guts to perform in front of people. I moved there to learn."
Instead of continuing at Belmont, Nenni enrolled in the College of Santa's Pub. Singing with the legendary house band Santa's Ice Cold Pickers on Sunday evenings may not have yielded a degree, but the experience was invaluable. "I can't emphasize enough how much singing at Santa's has influenced me as a musician," Nenni says. "You learn so much."
Before 2014 was over, she debuted her original material at the very first Honky Tonk Tuesday Night at American Legion Post 82 to a crowd of six people. These days, the event boasts weekly lineups of the finest country musicians in town playing to a house packed with folks eager to two-step. "I love playing to people who just want to dance," she says.
Soon, she'll be heading very far south — to Australia, in fact — opening a string of dates with fellow phenomenal country songsmith Joshua Hedley starting in late November. But you'll have a chance to do-si-do at a pair of release parties for On the Ranch here in town at another revered country songwriter haunt: Nenni plays Nov. 10 and 11 at Bobby's Idle Hour.