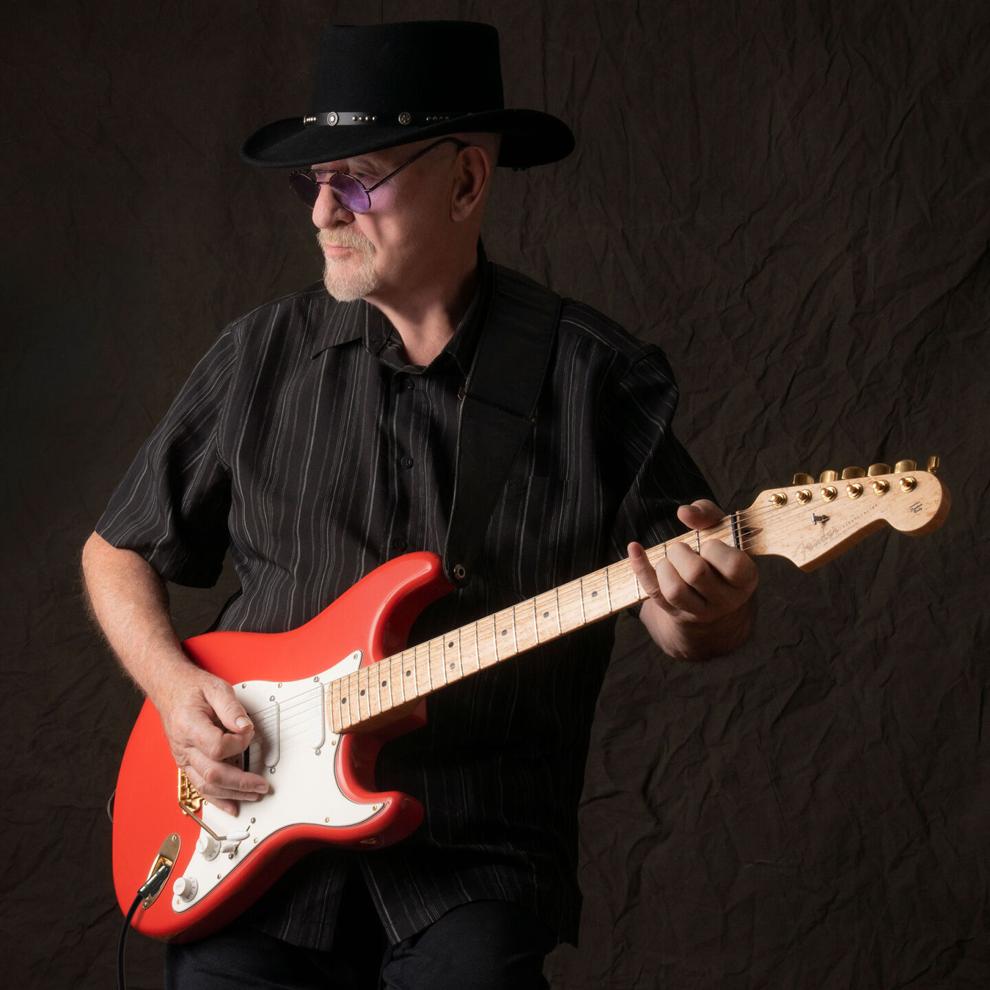 Dave Mason, one of the icons of the British rock invasion of the 1960s, wants to make one thing clear about the musical wave he and his peers rode into the history books. 
"The British Invasion is an American story, not a British story," explains Mason. The Rock and Roll Hall of Famer is speaking with the Scene by phone before he brings his Endangered Species Tour to the Country Music Hall of Fame and Museum's CMA Theater on Friday. "We just took what was being done and redid it. Led Zeppelin is every fucking cliché blues hook and lick, just redone. The music of America changed everything. The embers of rock 'n' roll come out of the Black community."
When asked about his own music, he points out the influence of styles developed by Black musicians that are at the foundation of rock. "There's always some sort of blues or R&B in there somewhere," he says. "And that's why it was great when I got to do that little tour with Cropper."
Mason is referring to a 2018 tour with old pal and Stax Records legend Steve Cropper that featured performances of classic R&B material. Featuring singer Gretchen Rhodes and billed as the Dave Mason & Steve Cropper Rock & Soul Revue, the tour yielded the live album 4Real, which includes a number of songs on which Cropper was co-writer and original guitarist, including "In the Midnight Hour," "Knock on Wood," "Green Onions" and "Sitting on the Dock of the Bay."
Though he's a dynamic guitarist with one of the most recognizable voices in rock history, Mason downplays his own place in the annals of rock. But he had already made his mark before the age of 25.
"I just sort of drifted into it, you know," he says. "I wanted to go in the Royal Air Force — that's what my dream was when I was young. But my math skills were not up to par. I had about three jobs, and most of them lasted about five months. And I figured I wasn't going to be working 9 to 5. One day I'm watching [a band], and I was like, 'Well, shit, I can do that.' So I just started playing and put a band together, and just went from there. I was right there at the beginning of it all anyway, pretty much."
Pretty much indeed. Mason first rose to fame as a founding member of British psych rockers Traffic, and it was with that band that he was inducted into the Rock and Roll Hall of Fame in 2004. While he has an extensive catalog of solo albums, he may be best known for Traffic's 1968 single "Feelin' Alright?" Although the single failed to chart in either the U.K. or the U.S., Joe Cocker's swinging cover of the song would hit the Billboard Top 40 a few years later. 
During the pandemic, Mason re-recorded the song with a group performing as Dave Mason & The Quarantines, which included Michael McDonald, Mick Fleetwood, Sammy Hagar and members of the Doobie Brothers (Pat Simmons, Tom Johnston, John Cowan and John McFee). All the recording was done remotely, but each performance was filmed and later assembled by Nashville-based producer-guitarist-keyboardist Rob Arthur into a cool split-screen music video.
"People were bugging me to do some performing on the internet and I was like, 'Fuck that shit,' " Mason says. "And then I thought, 'Well, maybe I can get these guys to participate in doing a cool version of "Feelin' Alright?," which would be kind of cool with everybody locked up like this.' And that's basically how it started."
Arthur, who also plays B-3 organ on the track, had done a similar remote, split-screen video for The Doobie Brothers, which Mason thought was "fucking awesome." So he enlisted Arthur's help.
"Rob is the one who did all the video, putting it all together," Mason says. "Everybody sort of filmed themselves. Like, Sammy did his [contribution] on an iPhone. My shit's filmed on an iPhone. Mick, I think, is filmed on an iPhone. So most of it was all just filmed on iPhones."
The new version uses Cocker's arrangement of the song as the launching point for an even funkier rendition. Mason, Hagar and McDonald swap lead vocals. 
"I did a basic drum track and an acoustic guitar and sent that to John [McFee] to have Michael [McDonald] put a piano on it, which was really the key to the whole song," Mason recalls. "And once the piano was on there, it gave it the feel. Because what's great about it is that it grooves like a motherfucker for something that was done remote."
When you consider how many of his peers have passed in recent years, it's easy to understand why Mason thinks of himself as an "endangered species" and why he anointed his tour with that name. When he closes out the Southern leg of his winter itinerary on Friday, it will be a rare opportunity for Nashvillians to see one of the architects of the British Invasion who is still very much on top of his game. For Mason, it will be another opportunity to do the thing he "sort of drifted into" six decades ago.
"There's nothing quite like performing live. I love it."