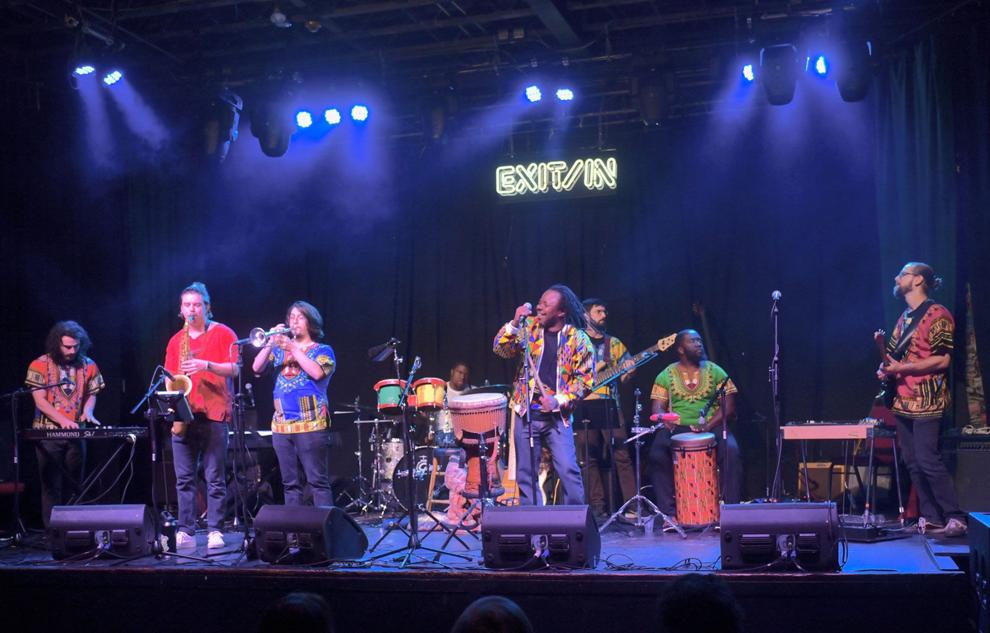 Seeing big bands in small rooms has got to be one of the best experiences for a fan. By "big," I don't necessarily mean famous — I mean bands with enough members to field a softball team, squeezed onto a small stage within sweatin' distance of the audience. We're talking bands with double-digit memberships, including brass, percussion and all the fixins, pushing air and filling the building with vibrations auditory and spiritual. There's nothing quite like it, and that's a primary motivator for checking out 12-piece ensemble Afrokokoroot's Afrobeat Night at The 5 Spot on Friday.
Led by singer, composer and arranger Sunny Dada, Afrokokoroot brings classic Afrobeat sounds — driving horns, pulsing polyrhythms, socially conscious lyrics — to the heart of East Nashville on the last Friday of each month. It's a reflection of Nashville's increasing worldliness despite horrific state-level regressions, a sign of a healthy musical community that is progressing even while the mainstream poops out Morgan Wallens.
"At first, I wasn't expecting that people of Nashville — everybody knows that it's a country music city — are going to accept Afrobeat," Dada tells the Scene. "So to God be the glory, they accepted it — they love it. They want to hear more, they want to know more about the band, me in particular. So it was a surprise for me. It was really a surprise for me. But we did it."
Originally founded when Dada lived in China, Afrokokoroot has been active in Nashville since 2016, when Dada released the album AU under the name Sunny Ebenezer Dada. The way Dada describes things, finding musicians to play this music — popularized by the legendary Fela Kuti and drawing on Yoruba traditions as much as jazz and funk — was easy. It's a music that relies heavily on precision and flexibility, tension and release, and a commitment to communal listening.  
"There [was] no Afrobeat in Nashville," Dada explains. "Everybody was excited, and they've been so productive, so helpful, to make this dream a reality."
Part of Afrokokoroot's mission is to operate as emissaries for this sound in the greater  community. Education and bridge-building are at the heart of their performance, a more holistic way of building a fan base than is typical in the world of, say, indie rock or country. With Afrokokoroot, Dada has led workshops for the Nashville Musicians Association — aka the American Federation of Musicians Local 257, which represents session musicians — teaching the ins and outs of this dense and idea-rich form of music, most recently in December.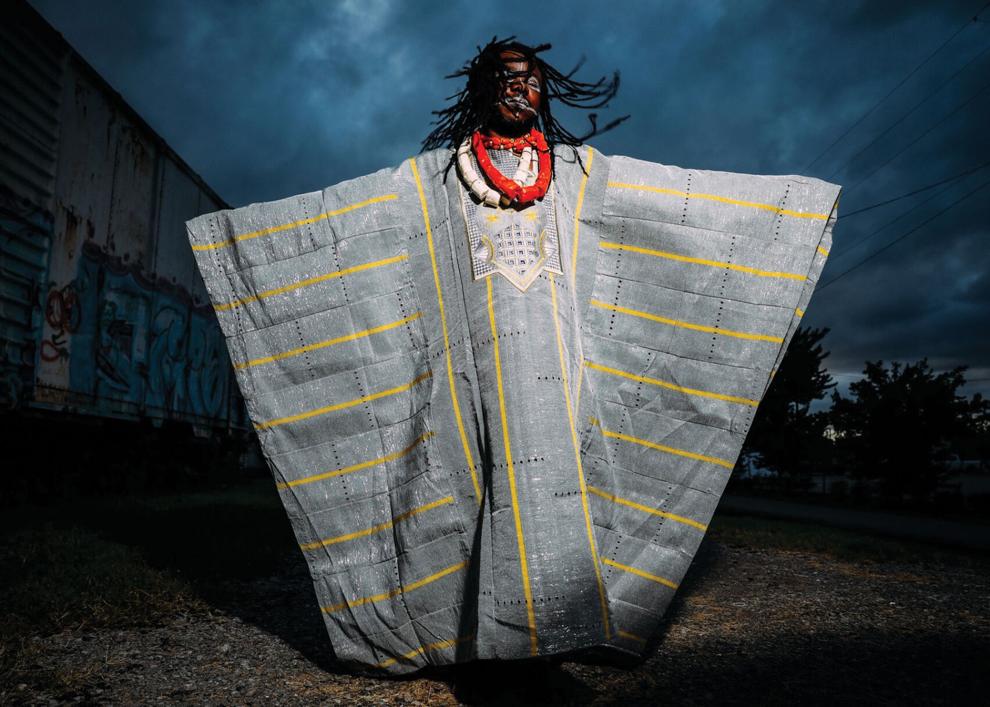 "So among the people who turn up at that Afrobeat workshop, a lot of them, they're part of the Afrokokoroots fans now," Dada says. "So they've been following us since then. And it's really a great surprise for me. And I'm so excited about it — I'm so happy about it."
Should excitement about this music be a surprise, though? The international exchange of musical ideas has long attracted the best and brightest. After Cream and Blind Faith, Ginger Baker didn't go start an Americana band, you know? It would be more surprising if this city full of sound nerds didn't fall for the pulsing polyrhythms and righteous vocals. But falling in love is one thing, and absorbing the music is another. How did folks handle learning to groove in a way that's more complex than the "three chords and the truth" format that's been the city's calling card for decades?
"It's a little bit easier for the wind instruments and string instruments, because it's all about chords, notation and all that," Dada says. "But at class, they were able to get my music and the Afrobeat music, but it wasn't easy. It takes time, it takes hard work, it takes a lot of [rehearsal]."
The hard work comes through loud and clear in their live videos and recordings, including their 2019 single "World Peace." This is a band on fire — focused, intense, letting the music flow through them, infused with the joy of playing together. Dada's aspirations for the series are to spread that joy as far as possible.
"For the next upcoming Afrobeat Night, [I'm hoping for] people to not even have a space to sit, not even have a space to stand, not even have a space to dance — people outside trying to get in. … It might not happen this month, but in the future, I see it coming."