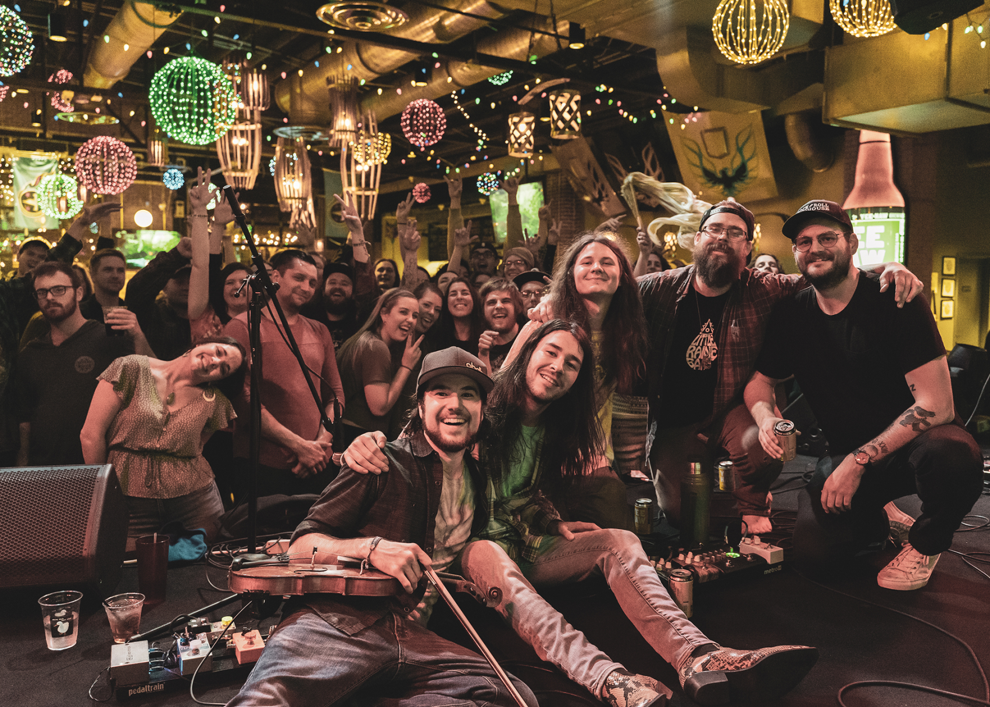 As the COVID-19 pandemic has continued to make it unsafe to gather for live shows or shop normally at local record stores, our music scribes have periodically revisited local releases from the past year or so that deserve a closer look. (See lists from March, April, May and earlier this month.)  Find eight new recommendations below, with links to listen and buy them.
*Editor's note: In honor of Juneteenth on Friday, June 19, Bandcamp will donate the portion of revenue from sales that it normally collects to the NAACP Legal Defense Fund. Read more at the platform's website.
---
Sicard Hollow, Secret of the Breeze (self-released)
Sicard Hollow's debut album Secret of the Breeze is the kind of thing you want to listen to on your way to spend some time in nature. The five-piece bluegrass group brings everything good about traditional bluegrass while also keeping it fresh with progressive touches. The lyrics range from vulnerable and self-deprecating to funny and encouraging, but the instrumentation is what really shines. The fiddle especially is rich, regardless of whether it's in the background or up front tearing through one of the many jam breaks on the record. KELSEY BEYELER
Tim Gent, In Every Fall (self-released)
Clarksville-born rapper Tim Gent has consistently proven himself to be one of the best MCs in Music City, telling important and illuminating stories about his life and his point of view. His EP In Every Fall continues the trend. The bars and sung hooks are some of his most sophisticated yet, and the melancholy production is rich. In four short tracks, he gracefully navigates both society-wide problems like systemic racism and personal struggles like the temptation to retaliate against those who hurt someone close to him. STEPHEN TRAGESER
See Apple Music/iTunes to buy and stream In Every Fall.
Stefan Forbus and Fredrick Weathersby, The Real Deal (self-released)
On their new LP The Real Deal, trumpeter Fredrick Weathersby and saxophonist Stefan Forbus, both TSU graduates, prove they're up to the challenge of 21st-century jazz: offering a path to the future through a careful balance of traditional sounds and current sensibilities. Forbus engineered while Weathersby wrote all seven pieces and produced the record, which focuses on collective engagement of the distinguished ensemble more than solo showcases. In addition to his stirring lead lines, Weathersby is an able rapper on "Alkebulania (Africana Earth)," while more mainstream listeners will gravitate toward "Air Me Out," "Thoughts Allowed (Aloud)" and the finale "Chops for Days." RON WYNN
See Apple Music/iTunes or Forbus' website to buy and stream The Real Deal.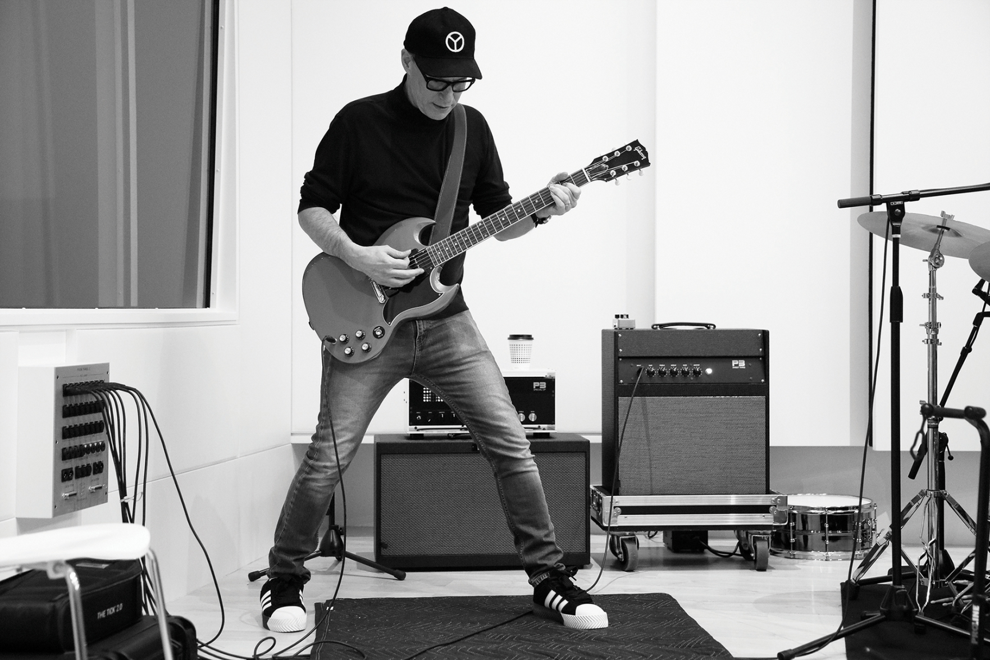 Sour Ops, Tinder Flame (Feralette)
On their 2019 EP Tinder Flame, Sour Ops takes post-British Invasion rock for a tough, mean spin through rock history. Led by guitarist and songwriter Price Harrison, Sour Ops comes across like a group of Memphis-fried Nashvillians who love Bowie and Marc Bolan. Sour Ops traffics in cheap, fun pop thrills, with plenty of great riffs. Tinder Flame peaks with "Hung in the Trees," a superb Chilton-meets-Lou Reed riff tune. The group has released a couple of singles in 2020, including "The Sexy Sadist." EDD HURT
See Apple Music/iTunes to buy Tinder Flame.
Billy Strings, Home (Rounder)
Billy Strings' 2017 debut album Turmoil & Tinfoil rightfully earned the young bluegrasser a good deal of acclaim, thanks to his virtuosic musicianship and the LP's inventive blend of punk-infused string music. Strings took that invention to a new level on last year's Home, his first release for Rounder Records. Across 10 tracks, Strings masterfully explores rock, jammy psychedelia and even indie pop over a foundation of traditional bluegrass, all the while offering compelling lyrics and catchy hooks. Mark your calendar for late July, when Strings will embark on a livestream tour of local venues, kicking off on July 16 at Brooklyn Bowl Nashville. BRITTNEY McKENNA
See Strings' website for information on the livestream tour and to buy or stream Home.
Slush, Slush (To-Go Records)
Not to be confused with the garage-punk Slush from Milwaukee or the Slush from L.A. in the post-grunge '90s, this Slush is the songwriting vehicle of singer-guitarist-producer Max Barnett. He deals in stark, melodic shoegaze with a gentle touch: Chorus-drenched clean guitars, synth overtones and ghostly, androgynous vocals set the vibe, sprightly drumming keeps the pace, and songs like standout "My Woman Kinda" showcase a strong pop sensibility. Sonically understated and compositionally orderly, the five-song set — the second of two self-titled Slush EPs released in 2019 — lays a sturdy foundation for however Barnett chooses to build out the band's sound. CHARLIE ZAILLIAN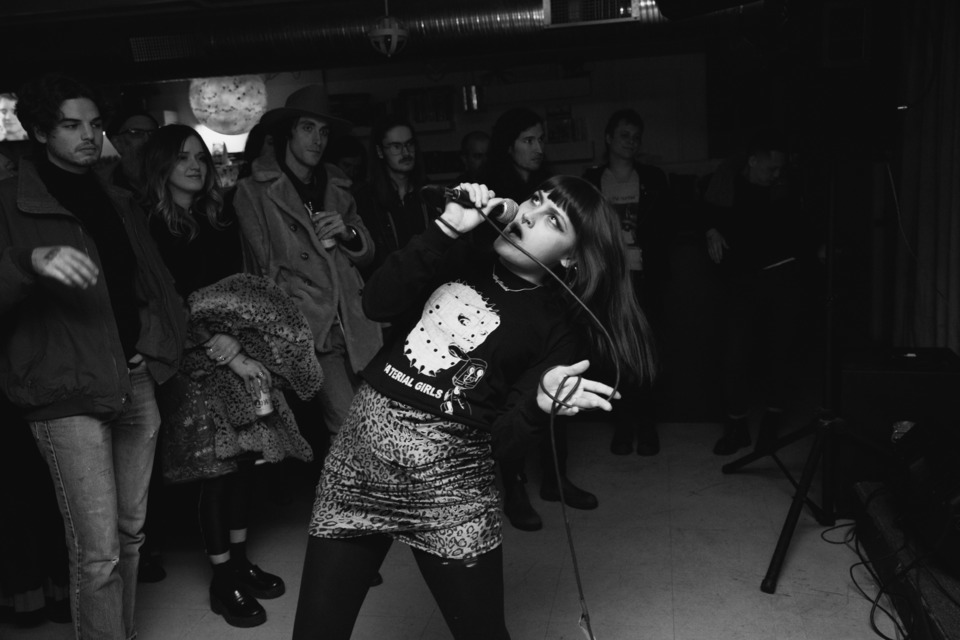 Donors, Donors (To-Go Records)
Plug in your best headphones for this one: Donors' second self-titled EP is one of the essential releases of 2020. The foursome plays raucous, ringing post-punk with a sound that falls somewhere between early Rough Trade singles and the wilder side of Brooklyn, circa 2005. On the release, the band rips through 15 minutes of nearly perfect noise pleasure. The sparse, scratchy guitars and sharp, staccato shouts ride on the back of a brilliantly clamorous rhythm section, and "Fine Print" caps the seven-song tape with a cold, distorted piece of proto-industrial gold. P.J. KINZER
Dream Wave, In This Life or Another (self-released)
In the roughly 12-minute span of his new bedroom-pop EP In This Life or Another, Dream Wave's Kelton Young unloads some of the thoughts that have been circling in his brain during quarantine. The playful "Sky Tour" sounds like an old-school video game, with happy cartoon characters bouncing around a world of smiling clouds and grinning stars. In "Paper Skin," a calming, atmospheric love song dotted with delicate piano, Young softly assures that the sky will eventually clear after the storm. We've been shaken to our core by the coronavirus, but the sun still shines, and there's still love in the world. Thanks for the reminder, Dream Wave. MEGAN SELING