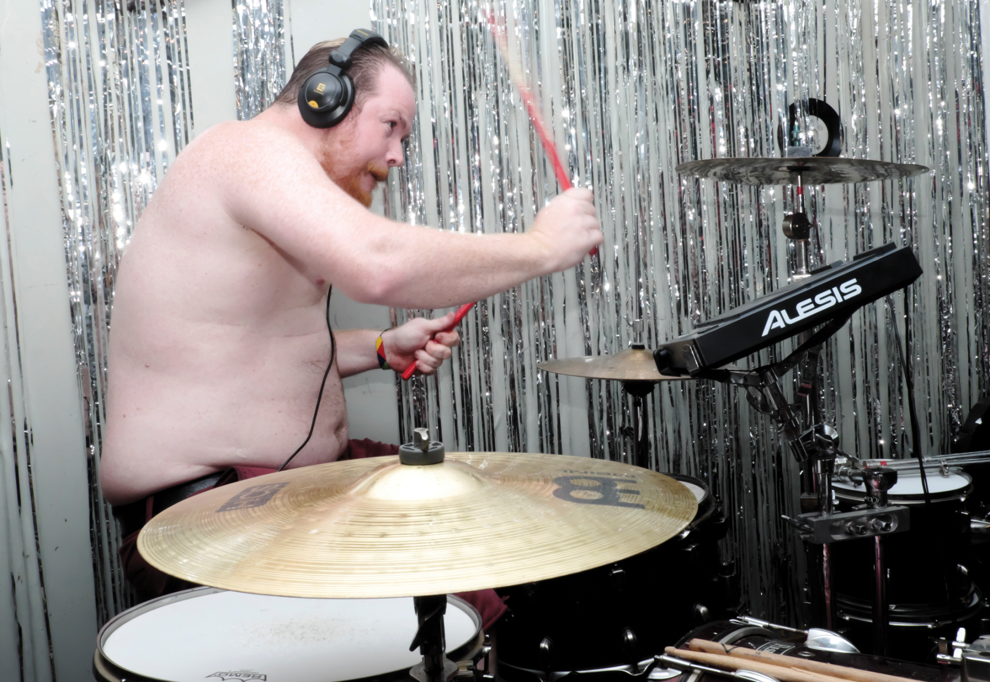 Like many attempts to explain the New New Nashville in terms of the old, string-tie-wearing city that produced classic country, calling the products of Nashville's experimental rock scene "underground music" might seem dated. Doing so may evoke a pre-boom Nashville, when underground rock wasn't especially popular. Still, it's a workable term. Nashville has always sported a fringe of experimental weirdos. In the '70s, avant-popsters Dennis Linde and John Buck Wilkin skirted the boundaries that the behatted and string-tied followers of Chet Atkins had imposed on Nashville. In 2019, a huge number of musicians harked back to the '70s, when punk and electronic music changed the landscape.
For example, take The Chewers and Chop Chop Chang, which evoke '70s absurdists like Snakefinger. Chewers guitarist Travis Caffrey plays bent, post-blues licks that drummer Michael Sadler supports with sprung rhythms. The Chewers even cover Saint Hank's "I'm So Lonesome I Could Cry." Meanwhile, Chop Chop Chang — Travis Caffrey's brother, Zac — wears a chimpanzee mask onstage, which definitely enhances the effect of his electronic productions.
Sadler and the Caffreys present shows at their Nashville house venue Mouthhole, which has been open for six years. During 2019, Charlotte Pike hangout Betty's Bar & Grill was essentially Mouthhole West, booking many of the same bands. Like the Centennial Park-adjacent Springwater, Betty's offered space for musicians to do whatever experimental thing they had in mind.
The Mouthhole hosted its annual showcase, Fester, in early July, and Betty's made room for 19 bands at the three-day Local Fest, also held in July. Local Fest was about a basic approach, shared by most of the bands, that brought various famous underground scenes to mind. Soy Milk Boy sounded like Blondie, while Female Junior — the stage moniker of vocalist-drummer Dakota Jernigan — did schlock-cabaret worthy of Scott Walker.
Other bands released work that embodies the post-'70s aesthetic. One is Iven, led by songwriter Isaac Q. Horton, which released the EP Little Lady #2 — boasting an essential 2019 tune, "I'm a Sex Addict." Little Lady #2 is allusive post-soul that never runs out of ideas.
Horton's music, like that of noise-rockers Vladopus 9, comes from recognizable sources, but it's skewed. If Vladopus9's 2019 album Expires on Tuesday is too dissonant for Americana fans, it doesn't feel intentionally difficult, either. Bandleader Joseph Page, who organized Local Fest, says the group is working on a single on which they'll rearrange a tune by Nashville country songwriter Bobby Fischer to fit their style. Maybe the band will wear matching Stetsons, with those stylish turquoise bolos, on their next album cover.