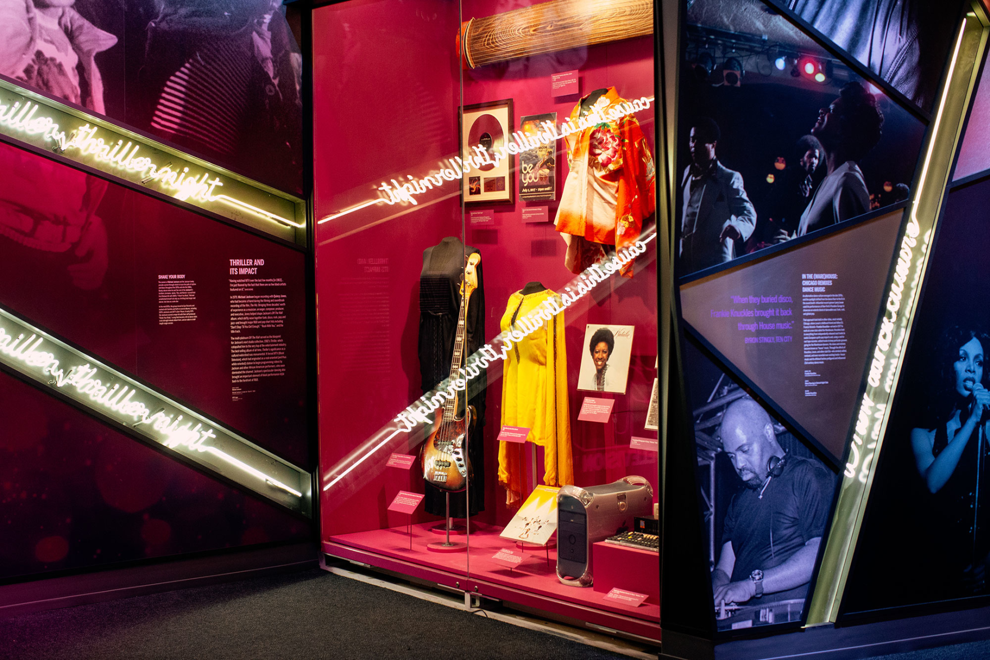 See also: "NMAAM's Celebration of Black Art Should Be a Call to Action for Country Music," by Andrea Williams.
When word surfaced more than two decades ago that a National Museum of African American Music was being planned for Nashville, reactions ranged from quizzical to skeptical. The idea was even ridiculed in some sectors of the music journalism and criticism community, as well as among some fans, scholars and lovers of various Black musical idioms. "Nashville, not Memphis?" was one of the recurring comments I heard from colleagues. A second: "That's not a Black music town." A third, lesser complaint was that NMAAM wouldn't get the publicity and recognition it deserves in a city best known as a recording and publishing hotbed of country music.
As a man born here in the 1950s, the son of a Tennessee State University and Meharry Medical College graduate, I had a personal hesitancy about the project. This came from a lengthy history of not seeing the city fully embrace or celebrate its Black milestones. I wasn't surprised by the lack of knowledge outsiders had regarding Nashville's glittering legacy of astonishing Black accomplishments. These range from the Fisk Jubilee Singers to the globe-spanning late-night broadcasts of R&B, soul and blues on WLAC, from the importance of Jefferson Street as a national performance showcase for top acts to the syndicated shows Night Train in 1964 and The !!!! Beat in 1966, both developed by Nashville TV stations (years before Soul Train, which first aired in 1970).
Despite seeing encouraging changes in that attitude since I returned here to live in 1995, I understood why people in other cities might not think this was the right place for any entity devoted to celebrating Black music. Happily, those fears proved unfounded. The visually stunning, 56,000-square-foot National Museum of African American Music, which opened for public visits on Jan. 30, represents the culmination of other notable citywide efforts to correct the long-standing inequities related to celebrating the complete Music City legacy. These include the superb 2004 exhibit Night Train to Nashville at the Country Music Hall of Fame and Museum and Lorenzo Washington's essential Jefferson Street Sound museum.
Those endeavors recognize this city's glorious African American musical heritage. NMAAM encompasses all that and much more, documenting the tales of numerous Black music personalities, events and idioms around the nation. No major spot — be it Harlem, Detroit, Chicago's South Side, Central Avenue in Los Angeles or Beale Street in Memphis — has been overlooked or ignored. NMAAM presents in grand scale the story of what Black Americans have done in and with music — from their arrival on these shores in the 17th century to their indelible influence on American music today. 
Appropriately, the museum is located at the corner of Broadway and Fifth Avenue directly across from another shrine, the Ryman Auditorium. As soon as visitors walk in, NMAAM instantly and comprehensively fulfills for them what its president and CEO Henry Beecher Hicks III told CBS recently, echoing comments to numerous media visitors: "We're showing how music, through the prism of the Black experience, has played a vital role in the growth of this country and how it has affected every fabric of its culture in multiple ways."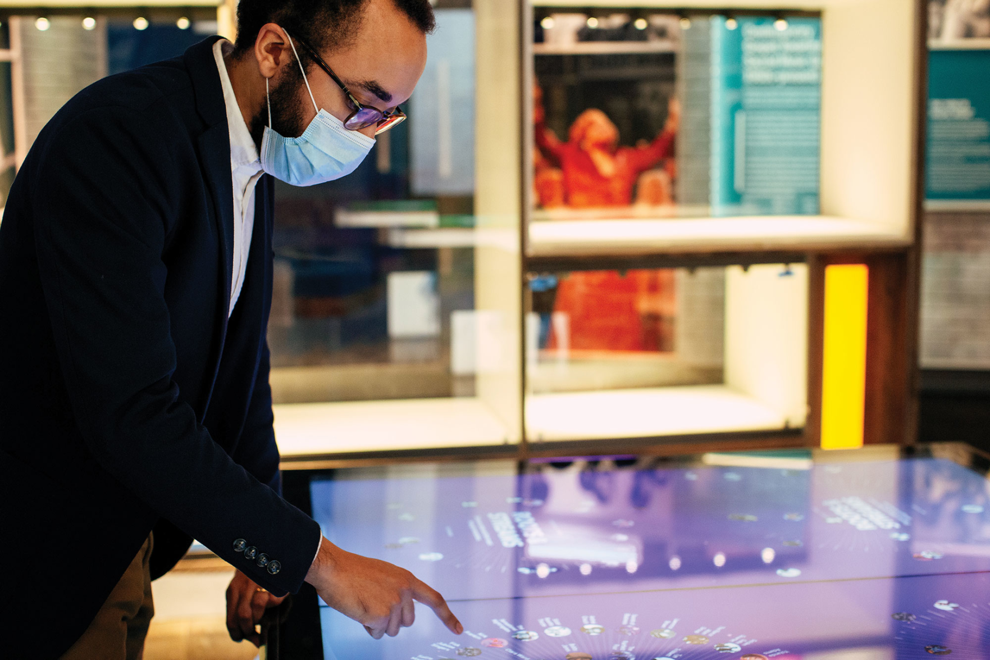 The museum's central corridor, titled Rivers of Rhythm, is the jumping-off point for an incredible journey. The first stop is the Francis S. Guess Roots Theater, which seats 190, where guests view an introductory film that nicely sets the stage for what's to come. The trip becomes an excursion through some 50 genres and subgenres of African American musical innovation, development, history and achievement.  
Unlike far too many Black Music Month presentations that tend to focus on only the highly familiar and extremely contemporary, NMAAM's interactive exhibits and artifact showcases cover the past and present, while also beckoning to the future. No matter your personal taste, there's something that will appeal to it. 
The smartly named galleries include rare artifacts — from certificates, contracts, clothing, instruments and beyond — that reaffirm the uniqueness and stylistic flair of Black performers and their sounds. Whether it's one of B.B. King's many "Lucille" guitars or stage costumes worn by jazz, blues, R&B and gospel luminaries, these exhibits create portraits of greatness from slices of life. An array of touch-screen interactive displays lets viewers navigate a timeline that illuminates key dates and figures with photos and audio and video samples, seamlessly linking together ongoing storylines that provide the full picture. They also allow visitors to create playlists for further listening. The interactive experience goes even further. If you love to sing, you can join in with Dr. Bobby Jones and the Nashville Super Choir in an interactive gospel exhibit. If you're an instrumentalist, a jazz exhibit gives you a chance to construct a tune with your own personal chord changes and improvisations. Hip-hop fans can create a beat or rap along with one. Visitors receive a radio-frequency identification bracelet on entry that allows them to take playlists and recordings of their own performances with them when they leave.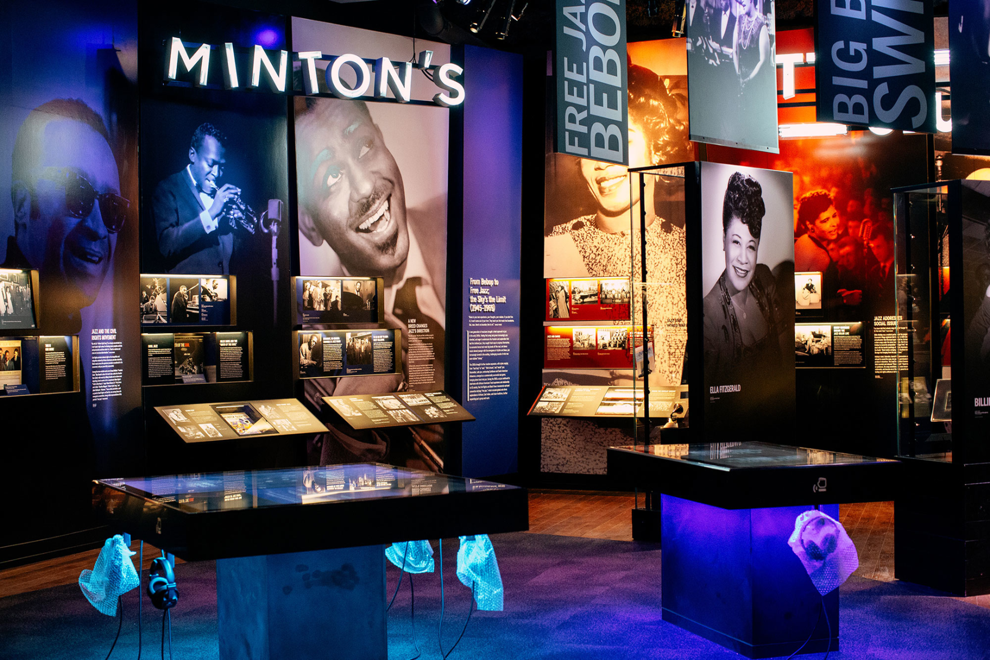 Among all the perspectives it shares, NMAAM achieves two overarching goals. It chronicles the remarkable stories of perseverance, achievement and triumph that are the hallmarks of Black music. The space also demonstrates that Black music is — in the words of the late, great jazz multi-instrumentalist, bandleader and composer Sam Rivers — "a mighty river into which many streams flow." In a media landscape dominated by corporate interests and social media, it's easy to get the impression that only a tiny portion of Black music is relevant today — that jazz, blues and gospel are only relics, and that contemporary music in whatever genre has little, if any, connection to what came before it. 
Anyone who completes a journey through the halls of NMAAM will constantly see those myths refuted. They'll also see the record being set straight on a host of other things regarding who Black musicians have influenced, how their impact is reflected in many ways — both well-recognized and undervalued — and how their creations helped pave the way for many other advances in this nation not only culturally, but also politically and socially. A yearly membership is a phenomenal bargain at $25.
My mother made her last trip to Nashville in 2014. It included a stop at Jefferson Street barbecue mainstay Mary's and return visits to the campuses of TSU and Meharry. I only wish she'd lived to see NMAAM. It's something she would have loved. There are many reasons to be proud to let folks know I'm a native Nashvillian. The National Museum of African American Music is one of a smaller number of things that tell Nashville's Black citizens that the city is proud of us.