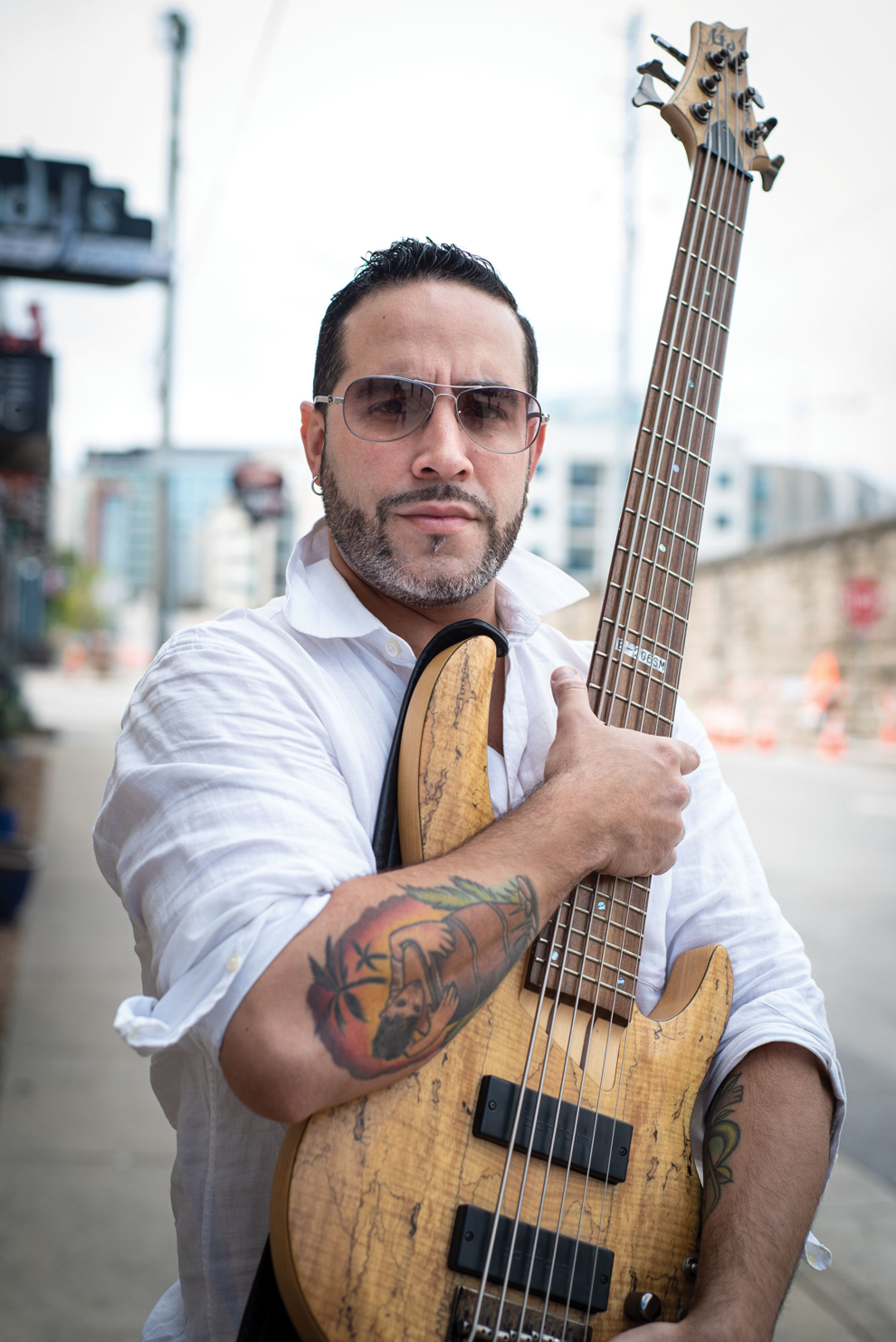 On a Monday night not too long ago, the sounds of salsa, bachata and percussion-driven rhythms filled Rudy's Jazz Room as 12 Manos tore through their weekly set of Latin music. A set of congas (or depending on the song, maybe timbales) built the foundation, a bass setting the pace as keyboards layered chords and melody.
Giovanni Rodriguez leads the band, usually a six-person outfit — hence the name, Spanish for "12 Hands." The multi-instrumentalist can usually be found working percussion or the bass, or even sometimes the trumpet.
There was "a little void" of Latin music in Nashville when Rudy's opened in 2017, Rodriguez tells the Scene, and so he was invited to start a weekly Latin night. Mondays aren't always great nights for live music in terms of turnout. But he accepted the invitation, and the band soon began drawing respectable crowds.
Rodriguez was born in Italy to Dominican parents, who relocated the family to Huntsville, Ala., when he was 11. He says he hated moving to Alabama, but at just 12 years old, he found himself playing gigs with a local band. He attended community college for a bit, and later received a scholarship to Middle Tennessee State University. As a working musician, Rodriguez performed in different genres — rap, gospel, funk. He remembers that in his early days in Nashville, the Latin music scene was a bit stagnant.
"There wasn't an organized version of a salsa group that did different songs," he says. "They were all doing similar songs. … So I was like, 'Well, I'm going to do something a little more advanced.' "
Rodriguez is drawn to the layered sounds of orchestral arrangements, and he likes applying that style to all types of songs — from Latin standards to various covers. He'll turn a Thelonious Monk song into a Puerto Rican bomba, arrange Drake's "Hotline Bling" as a bachata or flip a Bruno Mars song into a salsa. He also leads an expanded version of 12 Manos called the Music City Latin Orchestra, which features a horn section and singers, akin to the big-band Latin orchestras that thrived between the 1930s and the 1970s in New York City.
And in the same way those New York bands attracted diverse crowds, Latin music today still seems to have that wide pull on people. "People of all ages would come out to our gigs," says Rodriguez, pointing out that even before 12 Manos packed out Rudy's, he saw Latin bands around town attracting similar crowds. "It wasn't just white folks or black folks or Hispanics, it was everybody ... from teenagers to 70-year-olds."
It also helps that there's a lot more talent to recruit when it comes to Latin music. Rodriguez says he plays with many people who didn't live in town when he was just starting out — many of his regular bandmates are Latin American immigrants.
Nashville's changing demographics have led to tough discussions, as many neighborhoods shift under the weight of gentrification and a housing crisis. But the city's increasing diversity is a good thing for performers like Rodriguez. He also points to the emergence of a new venue that has become a boon to local Latin acts: Plaza Mariachi.
---
Down on Nolensville Pike, south of the Nashville Zoo and blocks of immigrant-owned businesses, sits Plaza Mariachi. The Latin American-themed mall and venue opened in 2017, and its design incorporates an array of architecture and influences from across Latin America, and its vendors and performers come from a variety of backgrounds. About a year after opening, Plaza Mariachi established itself as a home for so-called world or international music. Latin music has certainly played a big role in that: Entertainment director Eric Wormsbaker says the venue is obligated to host mariachi, given its name, but other traditional and not-so-traditional Latin performance groups have also played the venue.
"This is kind of the place where it's all showcased," says Wormsbaker.
Plaza Mariachi co-founder Diane Janbakhsh, who grew up in Nashville, says that for a long time, Latin music performances were often limited to certain cultural events in this city.
"Maybe if there was a certain fundraiser for an organization or maybe someone thinking about Cinco de Mayo or Mexican Independence [Day] or things that were specifically more Latin-centric, you would find those types of performances," says Janbakhsh. But now, she says, "It's become a little bit more mainstream. All of a sudden there's salsa all over the place." Before the COVID-19 pandemic put public gatherings on hold, you could find salsa nights at venues like the Hard Rock Cafe, Acme Feed & Seed and The Cowan, which might reflect a bigger musical movement.
Latin music, to use the term broadly, has spawned some of the biggest stars today. This year's Super Bowl halftime show was headlined by Jennifer Lopez and Shakira, two established pop icons, and they brought out two of today's hottest acts: musica urbana stars Bad Bunny and J Balvin. Bad Bunny himself made history with 2020's YLHQMDLG, which became the highest-charting Spanish-language album ever, debuting at the No. 2 spot on the Billboard 200. Rappers and pop artists continue to tap Latinx performers for remixes, and Latinx musicians are making plenty of noise in indie circles as well. Even legacy acts are setting new milestones: In 2019, longtime group Los Tigres Del Norte became the first norteño act to perform at Coachella.
But this isn't a new trend — Latin music has been influencing American music for a long time. Legendary pianist Jelly Roll Morton first described the "Spanish tinge" that made New Orleans jazz special way back in 1910 — "Spanish" in that case being a reference to Cuban music. In the late 1940s, Dizzy Gillepsie combined bebop and Afro-Cuban music to form "cu-bop." In the '60s, claves and congas drove funk and soul, while Carlos Santana, the son of a mariachi musician, blended together Latin styles, blues, jazz and psych rock. Early country music, especially in the Southwest, borrowed elements of mariachi, ranchera and Mexican guitar work.
Latin music itself is formed by several different cultural fusions, exchanges and appropriations. The claves — handheld wooden rods that establish the 3-2 backbone of most Carribean music — come from Africa. Polka set the stage for Northern Mexico's norteño, and indigenous folklore and traditions make their own marks throughout Latin America. Jazz shaped New York's Latin music scene in the mid-20th century, influencing mambo and informing offshoots like salsa. Commercialization played a role, too: The cha-cha-cha, a simple Cuban style of song and dance, became a novelty marketed to white Americans thanks to palatable big-band covers and easy dance moves. 
But despite all this history, hurdles still remain. The Grammys offer few Latin categories, including the ridiculously broad award for "Best Latin Rock, Urban or Alternative Album." Even the Latin Grammys fail to recognize the genre reggaeton, and the Recording Academy falters when it comes to paying tribute to the black musicians who founded and influenced popular musical styles throughout the Americas, as well as the black artists who carry on the popular musical styles. 
But when it comes to charts and streams, it's clear that barriers and biases are weakening, and Nashville is starting to meet the demand for Latin music. Grupo and banda acts can find dates at Bucanas on Nolensville Pike, while Ibiza Night Club on Old Hickory Boulevard has booked artists practicing everything from reggaeton to punta.
Some big names have come to town, too. Ivy Queen, one of the premier women in reggaeton, performed at Plaza Mariachi in February. Gilberto Santa Rosa, known as "El Caballero del Salsa," was at TPAC in March. Bachata star Prince Royce — who scored a crossover hit with "Corazon sin Cara" in 2010 — was scheduled to hit town in May, before the COVID-19 pandemic canceled his tour.
Still, the local scene clearly needs advocates and ambitious hustlers to keep growing, which is likely why so many Latinos are carving out new homes for local entertainers. In 2017 — around the same time Plaza Mariachi and Rudy's Jazz Room were opening — one local rockero decided it was time to build a space.
---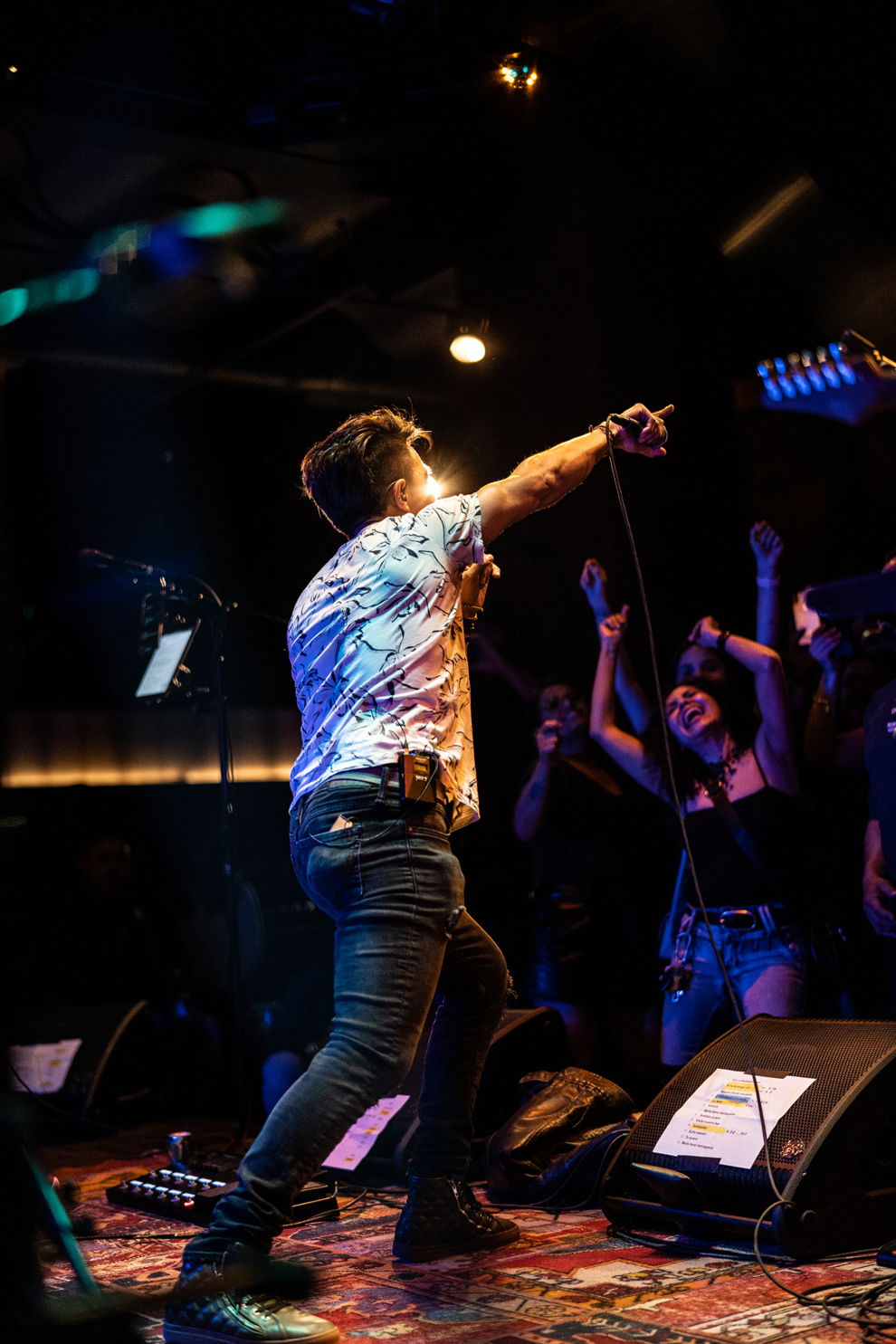 Hosted at Analog, located inside the Hutton Hotel, Íntimo Nashville offers a diverse array of music — often Spanish-language — across a variety of genres. Until the recent closure of venues, it usually took place twice a month.
On the last night of February, a crowd filtered in to watch Zupernova, a band out of Athens, Ga., playing a tribute show to two rock en español bands: Hombres G from Spain, and Caifanes from Mexico. Groups of friends — mostly Latinos, a mix of young and not-so-young adults — began to get cozy in lounge booths near the stage, while others filled out the bar seating. Some stood on the two balconies, some mingled with drinks in hand. The DJ played a mix of reggae, rock, rap and reggaeton before the opening act took the stage.
Raul Oyarce, part of the alt-rock band Aprendiz, and his wife Paola founded Íntimo Nashville three years ago. Raul is still very hands-on: Before the start of this late-February show, he could be found running around the venue, helping out bartenders or greeting friends and guests, a bar towel hanging from his back pocket.
Oyarce is originally from Chile and has lived in Nashville for 15 years. When he and his band started to get serious about performing, they had trouble finding places to play — and Oyarce knew they weren't alone.
"I didn't see much going on in [terms of] opportunities for the Latin community, more than playing in restaurants and things like that," Oyarce says. So he got to work, knocking on doors and trying to set up a night for Latin musicians. "I believe that once you see a need or you feel a need, you are responsible at least, for doing something about it."
Íntimo started in East Nashville's now-closed 60-person space Radio Cafe. After less than a year, it moved into Analog, a swanky venue that mixes speakeasy decor with club vibes. The showcase has brought a wide range of local and out-of-town talent in genres ranging from rock to pop and reggaeton. Tribute bands are common headliners, and they tend to draw a crowd.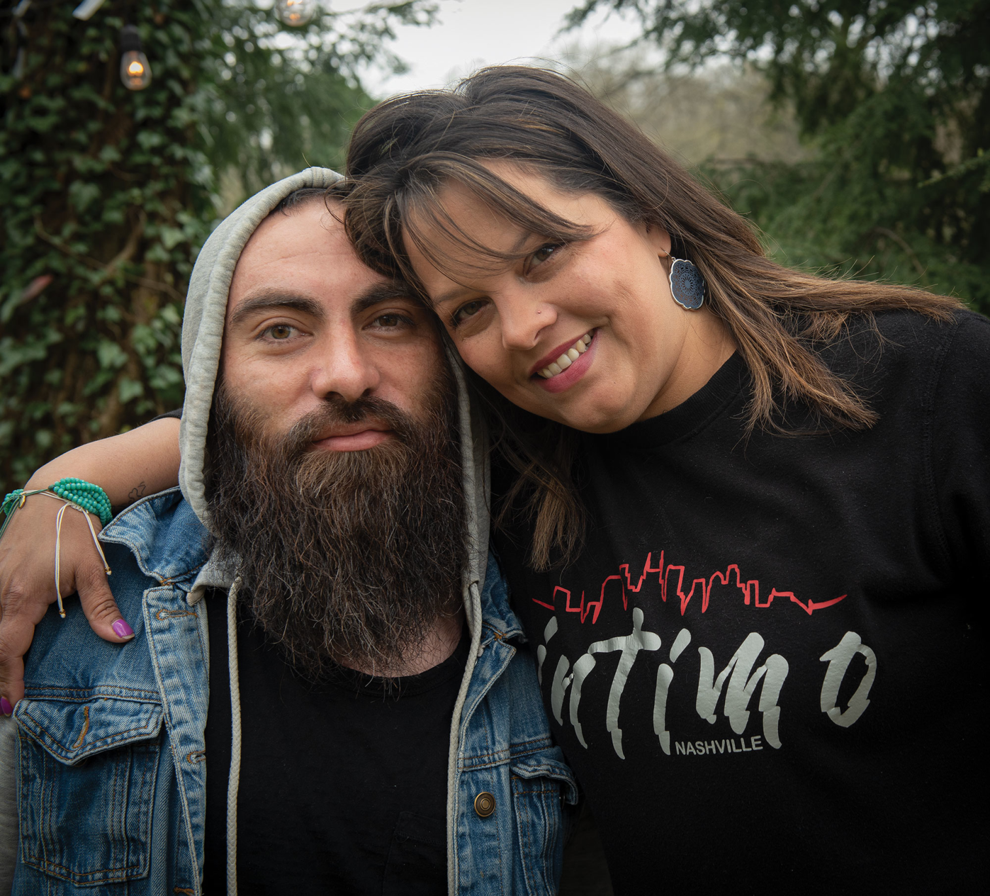 Oyarce says the difference between the Latin music scene in Nashville today and the one 15 years ago is comparable to the distance from "earth to heaven": "It's still not much compared with big cities, but enough to realize that there is a future."
One local band that could often be found playing the Íntimo series in recent months was Sweet Lizzy Project, performing original material at showcases and headlining one installment with a Shakira tribute. The band members all met in Cuba six years ago, and were featured in a PBS documentary called Havana Time Machine — singer Lisset Díaz says the producers were impressed to find a Cuban rock band that performed in English.
They made their way to Nashville after being recruited by Raul Malo, longtime local and the lead singer of Latin-influenced country band The Mavericks, and his label Mono Mundo. Coming to the States was a tough transition for Sweet Lizzy Project: For the first year, they couldn't work because they had tourist visas. Even once they got work visas, finding gigs was difficult. Not only was there a lot of competition to find room in a show's lineup, but venues and bookers didn't know what to do with a Cuban rock outfit — sometimes due to misconceptions about their style of music.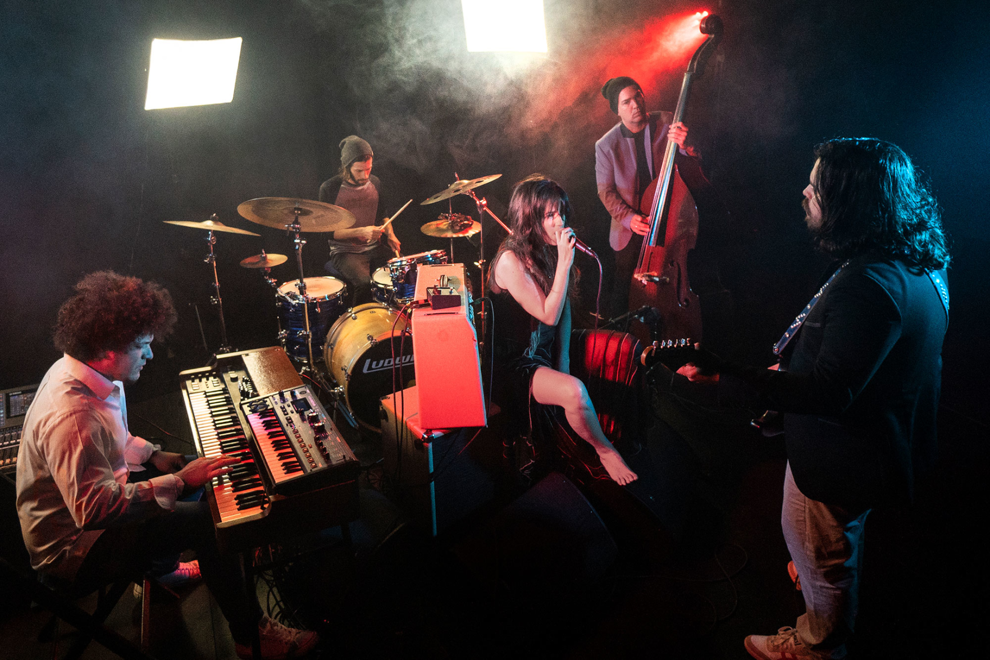 The band endured — they're used to being misfits, they say.
"We were weirdos in Cuba," says Díaz, noting that her band didn't play traditional music and didn't sing in Spanish, which concerned government officials who couldn't understand them. Still, they had a following in Cuba. Their biggest hit was "Turn Up the Radio," an English cover of Enrique Iglesias' "Súbeme la Radio."
The band's latest album, February's Technicolor, shows off their range of influences — from ambient psych tracks to crunchy rock jams and Latin-pop-influenced songs. They even have a couple of Spanish-language tracks.
While there's been an influx of talent from other states and other countries, there are also folks dedicated to nurturing the next generation of local talent, especially within the public school system. And the next generation of Latin music in Nashville might sound a lot like mariachi.
---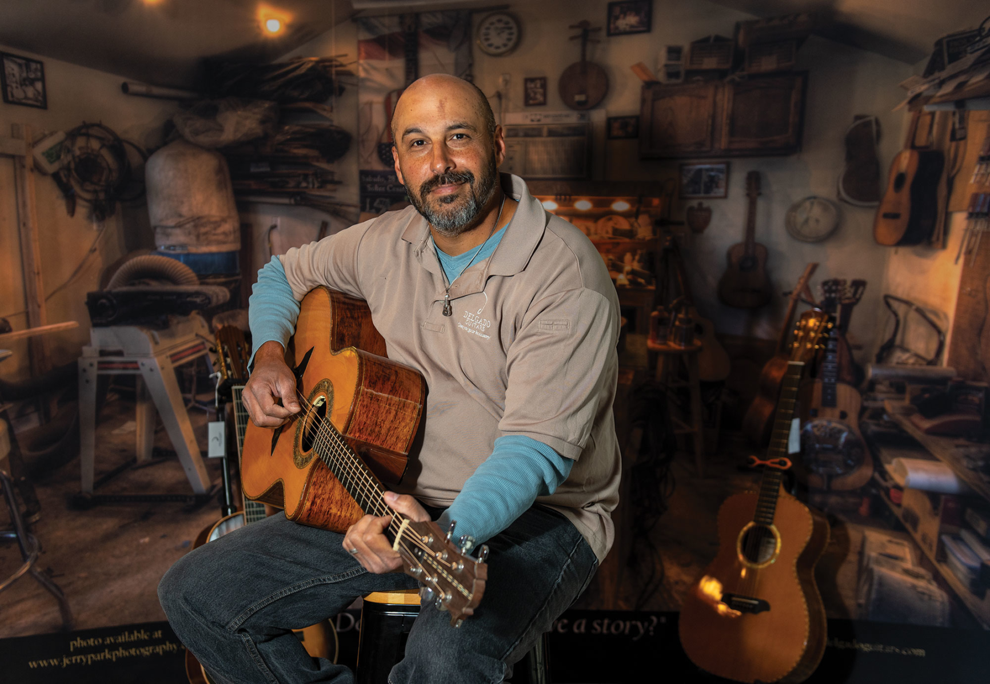 Guitar-maker and musician Manuel Delgado says that when he first came to Nashville in 2005, most groups billing themselves as mariachis didn't quite fit the description — they would be four-artist outfits, rather than the fuller ensembles that numbered closer to a dozen performers.
"As far as what a traditional, true mariachi is, we didn't have anything like that at the time," Delgado says. "They're playing, you know, rancheras or sones" or other Mexican genres, he says, but not the true orchestra that makes a mariachi.
Delgado loves all types of music, but mariachi is close to his heart — it's an appreciation passed down from his father and grandfather, just like his guitar-making business. In 2018, he launched the Music City Mariachi Festival, an annual showcase of top-notch mariachis at the Schermerhorn. He and his team worked hard to get out the word and find their audience.
"We're not just posting it on social media or doing some of the local radio," he says. "We're going to the taquerias and we're putting up posters, and we're going to the very community that we know would want this event."
Delgado has been a big proponent of school mariachi programs both locally and across the country. He got involved for a while in the Music City Music Makes Us Program in 2013, which set up school mariachis at Glencliff High School and Wright Middle School. Gabriela Fuentes currently runs the program at Glencliff, as well as Mariachi Los Potrillos, an offshoot made up of students and alumni that gigs around town regularly.
Fuentes came to Nashville five years ago, after running Texas' largest middle school mariachi program in San Antonio. What impressed her most about Nashville was the diversity — her program at Glencliff has kids with roots from Laos, Korea and a host of Latin American countries. These aren't kids who are third- or sixth-generation mariachis that you can find in California or Mexico — but neither is Fuentes. She's the first mariachi in her family, and she's spent 25 years performing, teaching and navigating an often male-dominated artform. She credits her success to being a "stubborn Mexican woman."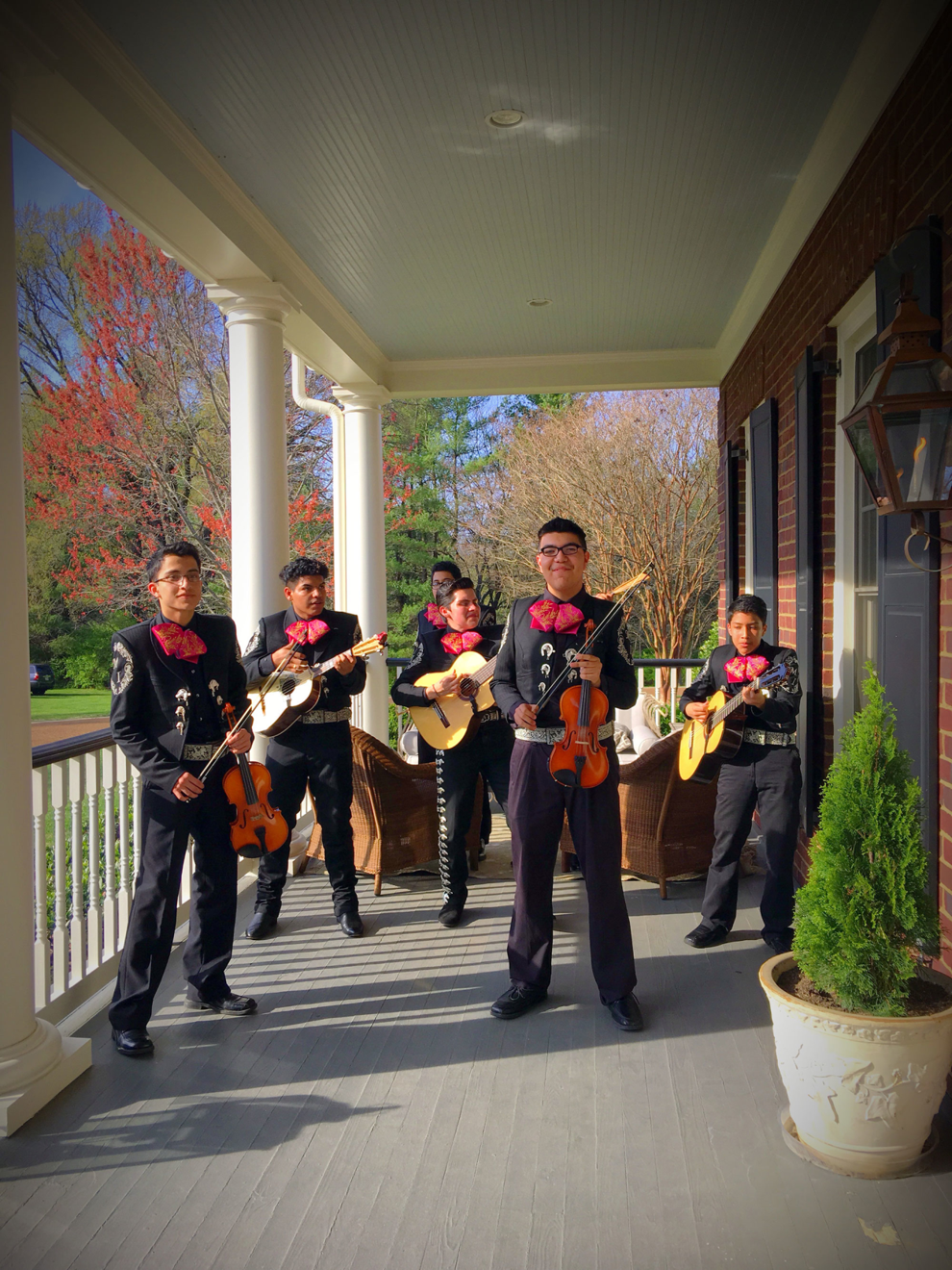 One of the biggest misconceptions about mariachi, says Fuentes, is that people see these groups as "background music, or they see them as accompanying artists as opposed to the frontline artists. And they really are fantastic artists, with a high caliber of musicianship."
Fuentes still plays occasionally. She sat in once with Mariachi Sol Azteca, regulars at Plaza Mariachi, and calls that experience  "the most intense workout of my life." She has also played harp for Stephani Urbina Jones and her honky-tonk mariachi.
But right now she's focused on education more than performing, and adds that for the scene to grow in Nashville, students and adults alike need to learn more about what mariachi is and isn't.
Of course, it isn't easy for any arts or music program in public schools, and Glencliff's mariachi is no exception. But Fuentes is heartened to know there are a lot of people working to educate and support young artists and Latin musicians in the community. Her students, like other Latin musicians throughout Nashville, need support, venues and resources.
"It's so important, because we do have a generation coming up," Fuentes says. "I want to give them those resources, those weapons to be mariachi heroes or mariachi warriors."