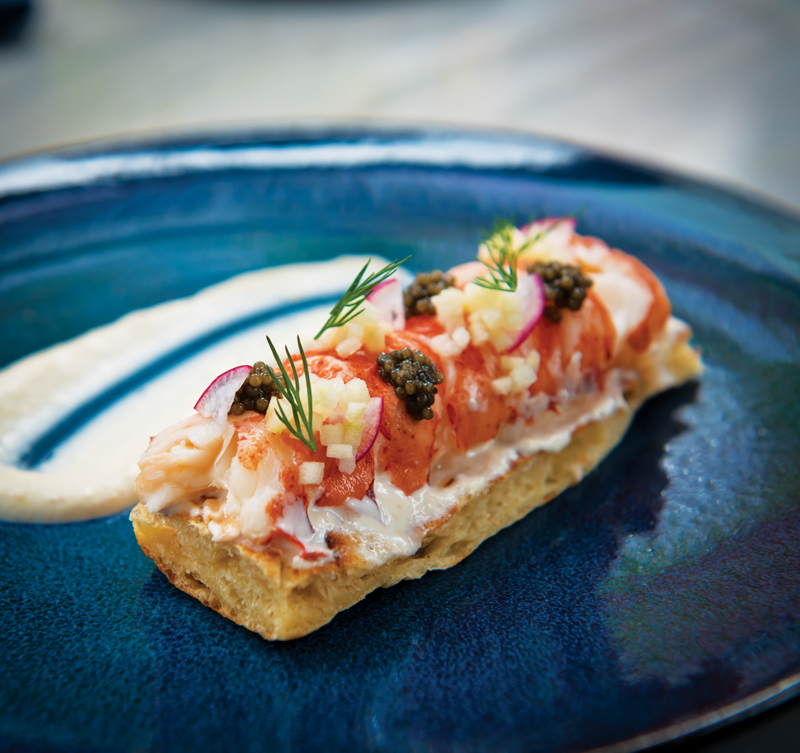 In Nashville's current explosion of growth, no neighborhood has been more visibly — and dramatically — transformed than the Gulch.
What was a mere topological depression in Nashville's terrain in the early 19th century, a passenger train depot in the early 20th and a neglected industrial area in the early Aughts is now a splashy, densely developed neighborhood of high-rise residences, trendy restaurants and shops — and now the 12-story Thompson Hotel, which opened in October.
The Thompson isn't the first hotel to open in the Gulch. (That distinction belongs to the little 404 Hotel next to The Station Inn, which currently houses The 404 Kitchen until that restaurant takes over the bigger Watermark space across the street this fall.) But the tall hotel has definitely given the Gulch a more bustling urban vibe, and a new concentration of well-heeled out-of-town visitors.
Thompson is a growing boutique hotel chain with locations in New York, Chicago, Seattle and Mexico. In coming to Nashville, the hotel partnered with noted New Orleans chef John Besh and his team to create and operate three dining spots inside the hotel: Killebrew Coffee, a rooftop bar called L.A. Jackson, and the main restaurant, Marsh House, focused on seafood.
After several visits, I can say I've never had a disappointing bite at Marsh House. Besh is one of the more accomplished chefs to ever open a kitchen in Nashville, and though he's not based here, he has clearly assembled a trustworthy team. Marsh House's opening chef, Justin Cameron, left the restaurant a few months ago; he was replaced by Nathan Duensing, who was already serving as executive chef for the entire hotel.
One thing that struck me at Marsh House is that it's the kind of place where you can place your trust in the chef. For example, I had my doubts about an appetizer of fried squash blossoms stuffed with pimento cheese. I love the delicacy of squash blossoms, but I was concerned that their subtlety could be overwhelmed by any version of the Southern sandwich-spread staple that is too heavy on the sharpness of cheddar or the tang of pimento. I was on the fence about ordering it, but ultimately decided to take a chance.
And boy, was I was right. The filling was a creamy and subtle version of pimento cheese, which perfectly complemented the fineness of the blossoms. Excellent.
Another particularly lovely appetizer was the lobster tart. Gorgeous morsels of lobster tail meat nestle in a row atop a thin layer of pastry, spread with horseradish cream and topped with sprightly fresh caviar and dill.
Lobster is possibly my favorite food in the world, but I'm just as fond of another gem of the sea, red snapper. Like lobster, snapper has a nutty flavor that balances the creamy lightness of the tender fish flesh. Marsh House serves snapper in a classic Louisiana preparation: courtbouillon.
This is not the court-bouillon of French cuisine, which is a dainty, herb-scented broth for poaching. It's a vivid tomato-based stew in which seafood is cooked, and Besh has said it's something his mom used to make. In his version, a beautiful fillet of snapper stands firm in the tomatoey sauce, accented by crab meat and fresh oysters, which are added at the end to arrive warm and succulent in the stew. Fragrant jasmine rice rounds out the bowl. Outstanding. I could eat it every day.
I actually sampled courtbouillon twice, the first time without exactly ordering it, which brings me to a revealing moment in my experiences at Marsh House.
On a recent Saturday, my companion and I arrived around 8:15 p.m., and it turned out to be a pretty hectic night for Marsh House. Service has been mostly flawless on my visits, but this apparently was one of their more challenging evenings. We arrived punctually, with a reservation (booking in advance was rarely needed in the pre-boom Nashville, but is now is a must on most evenings); the hostess pointed us toward the bar, telling us she'd let us know when our table was ready.
I tend to not be in a hurry as a diner, but this grated a little — I don't expect to always be immediately seated, but the usual protocol is for the restaurant to give you a time estimate for the wait. Happily, it was only about eight minutes of standing in the crowded bar before we were seated.
Our server greeted us warmly, and proved knowledgeable and helpful. It was, however, a bit of a shock when, after we had been perusing the menu for several minutes, she asked if we had any questions about the menu, and I mentioned the red snapper … only to be told they were out of red snapper. Damn. I felt a needle of disappointment.
It's usually good practice in a restaurant, especially one with a menu of less than a dozen entrées, to let the guest know up front which items aren't available. (I have a tendency to get my hopes up about menu items, and then have trouble mentally changing gears — especially when my beloved red snapper is involved.)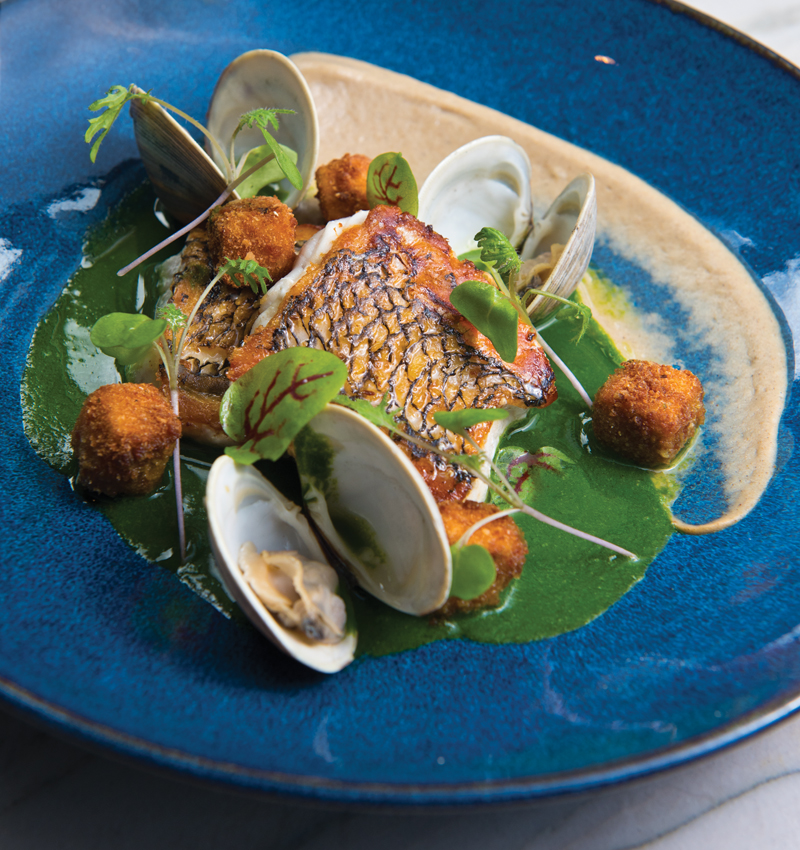 The server consulted the kitchen and came back to tell us that the black bass, listed on the menu with a green curry preparation, would be an excellent substitute as the fish in the courtbouillon. But my thinking was, if I'm going to have black bass, I'd rather have it as the menu initially offered it, so I asked for the black bass with green curry.
My husband, meanwhile, ordered the Mississippi rabbit with hand-cut pappardelle pasta and wild mushrooms, something we'd had on an earlier visit, but was well worth enjoying again. The server took our orders and headed off to the kitchen, only to return with the bad news — no rabbit tonight, either.
Again, I felt some disappointment, but I certainly didn't react like a diner at the next table, who was venting rage at a manager, claiming her party had been seated a full 30 minutes after their reservation time, only to be told that two of the entrées were unavailable. "Really! Really? Are you serious?" she screamed. 
At this point it occurred to me that I rarely see diners making a scene in Nashville restaurants. It just doesn't seem to be part of our dining culture (though I've seen it in other cities). And her reaction seemed way over the top; when she demanded, at the top of her lungs, "a steak, medium-rare, and a glass of red wine!" it had the air of a rehearsed tantrum. Could this be a new side effect of New Nashville?
In any case, over at our table, the server was highly apologetic about the missing rabbit, offering an appealing substitute: duck confit taking the place of rabbit in the same setup of pappardelle and mushrooms. Sure, sounded good.
And when that entrée arrived, we realized we'd actually scored. As good as rabbit had been on a previous visit, the duck confit version blew us away — the deep flavors of the slow-cooked duck making for an even more savory sauce to go with the rustic pappardelle pasta and wild mushrooms.
As for the black bass, when I was presented with my bowl, I initially had trouble identifying what it held. Didn't I order green curry? The sauce looks red. Aren't there supposed to be clams? I can only see oysters. A manager came by and confirmed that this was actually the courtbouillon preparation with the black bass substituted. But again, the dish was so good I couldn't feel any regret for not getting what I ordered. (I did get to try the black bass with green curry and clams a few nights later, and it was also pretty great.)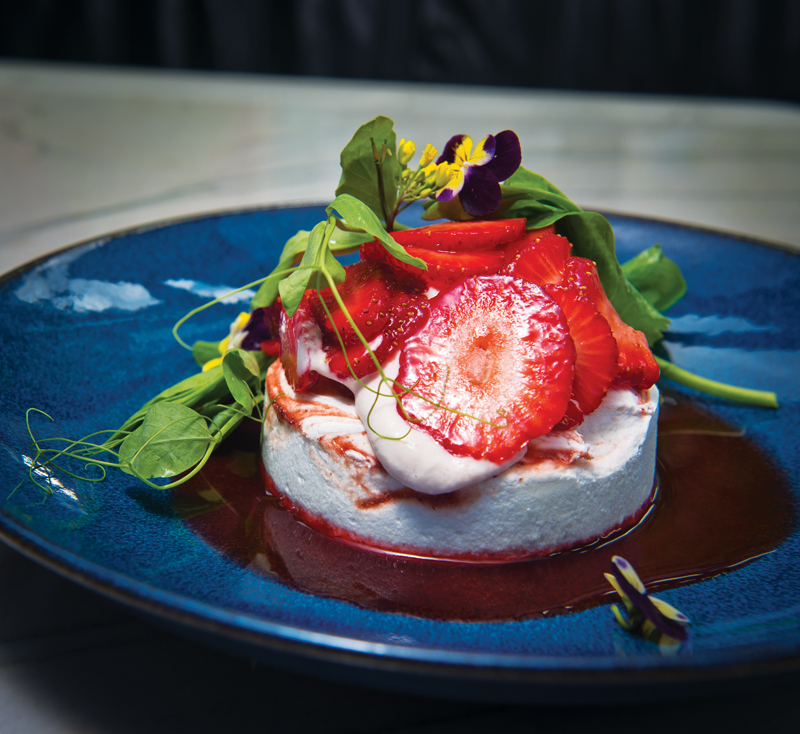 There was a final glitch that Saturday night — we realized we'd ordered a salad that never came. Again, apologies from the staff. "Can I offer you the salad after the entrée, in the French manner?" our server asked. We assented.
And of course, when the salad arrived, it hit the spot. Butter lettuce with fresh buttermilk dressing, fresh peas, radishes and chive, a perfect palate refresher.
In the end, I'm not sure I would have changed a thing about our meal, but the staff informed us we wouldn't be charged for the salad, and gave me a complimentary glass of wine along with free desserts for the table.
The thing about judging restaurants is that you can't expect them to never make mistakes. The question is, do they try to make things right? I think Marsh House did quite well. Furthermore, how could I really feel any lasting disappointment when the food was so damn good?
At the end of the night, as we walked to my car parked in a lot on 12th, I realized the Gulch was not completely out of rabbit — a wild bunny bounded across my path, disappearing into one of the neighborhood's remaining strips of brush, a sign of adaptation amid immense change.