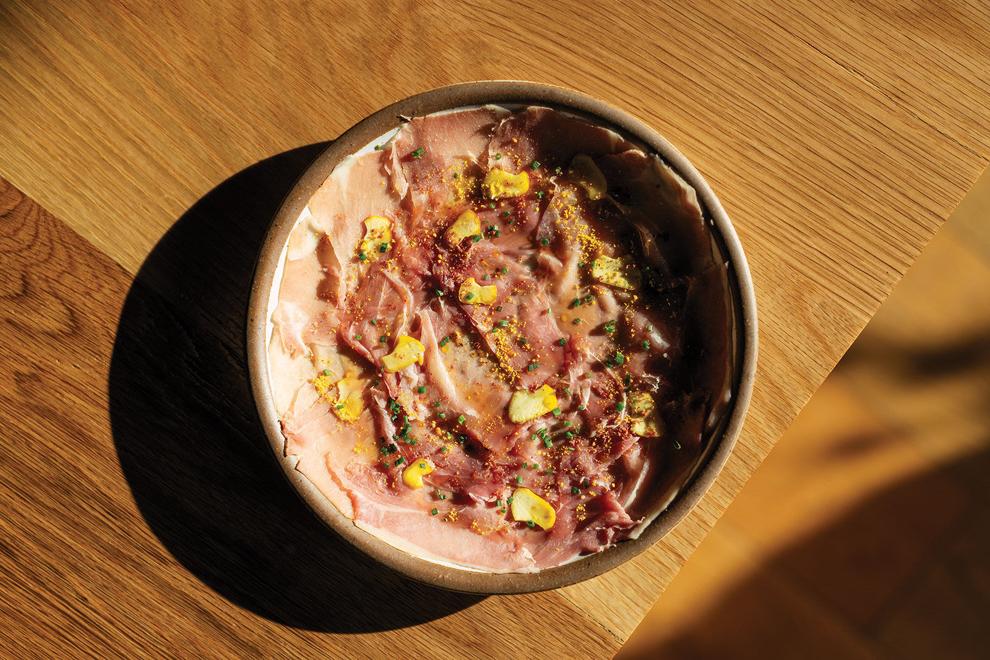 "It's been the wildest few years," says Sean Brock.
True that, replies everyone in the world. But few have had two children (as Brock has done with his wife Adi) and opened four restaurants, all in the space of three years during the most topsy-turvy, roller-coaster-y, unpredictable era in the hospitality industry.
His son is 3 and his daughter is 1. And his restaurants? Joyland will turn 3 in March; The Continental in The Grand Hyatt Hotel was 2 in October (though it did not open its dining room until May 2021); Audrey began service in October 2021; baby June was born in July.
"It's the craziest balance," he adds. "You can be in the business 30 years, and it's still a guessing game. You just never know what people will respond to or what they'll run away from."
Brock marks another milestone in 2023 — 20 years since the Virginia native arrived in Nashville for his first executive chef position at the newly renovated Hermitage Hotel and Capitol Grille restaurant. The 24-year-old wunderkind soared to fame with his contemporary interpretation of Southern cuisine, 30-course tasting menus and mad-scientist forays into molecular gastronomy. Then, just like that, he was gone to Charleston, S.C. Then back, opening Husk Nashville in 2013. Then gone again.
And now here for good, he promises — a devoted family man committed to his sobriety and bent on creating healthy and supportive environments for staff at all his enterprises.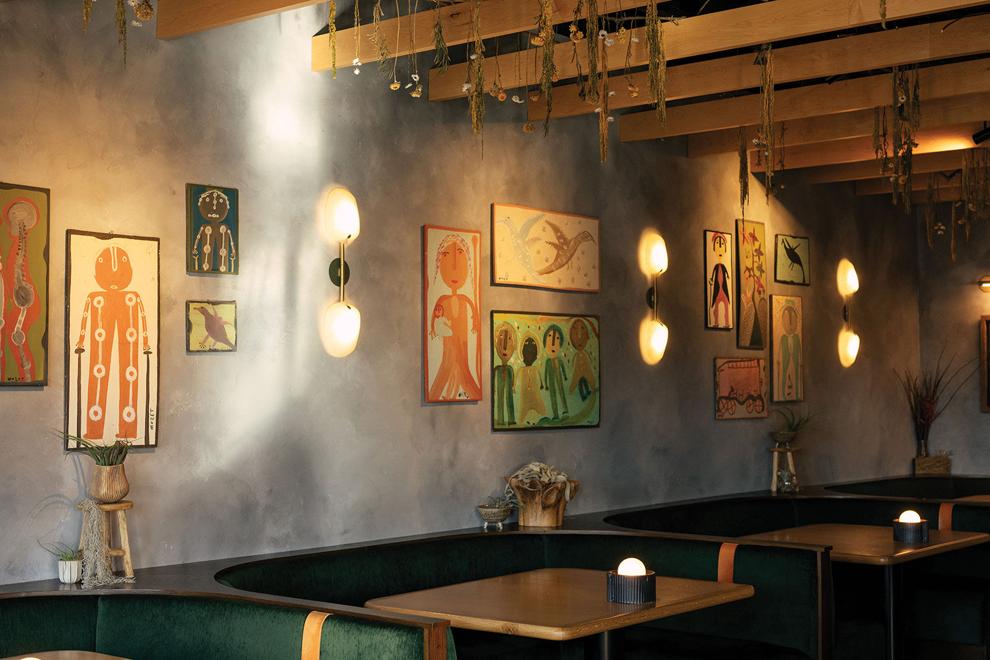 While Joyland is his playful sandbox, The Continental is a member of the haute-cuisine hotel dining club, and June is the laboratory for his most daring experimentation, Audrey is his heart.
Named for the maternal grandmother whose rural home Brock was raised in after his father died when Brock was 11, it is an homage to Appalachian cuisine and culture and a honed expression of lessons learned from Audrey Morgan. She was a butcher, beekeeper and gardener. She nurtured her grandson's interest in food and kept him by her side. "She taught me everything she knew," he says. "We were always growing, preparing and preserving food."
Two days after my dinner at Audrey, during the drive from Nashville to Asheville where I now live, a snippet of an oft-cited observation — usually attributed to Helena Bonham Carter — about life as art kept running through my head. Once home, I looked it up. "I believe everything in life is art. What you do. What you believe in and all your dreams. How you decorate. The food you make."
By that measure, all of Audrey is art — the dramatically austere charcoal two-story building planted near the border of McFerrin Park and Cleveland Park in East Nashville; the planked-wood front door marked with Audrey's cursive signature rendered in metal; the seamlessly blended rustic/contemporary/Japanese design ethos of the interior (by Powell's Katie Vance); the effusively eclectic exhibition of art, photographs and textiles on the smooth concrete-skin walls; the George Nakashima spindle-back chairs, Holler Design wood furnishings, emerald-green chenille upholstered booths; the open live-fire kitchen with a walnut-topped pass, where finished plates are placed by Brock and chef de cuisine Colin Shane.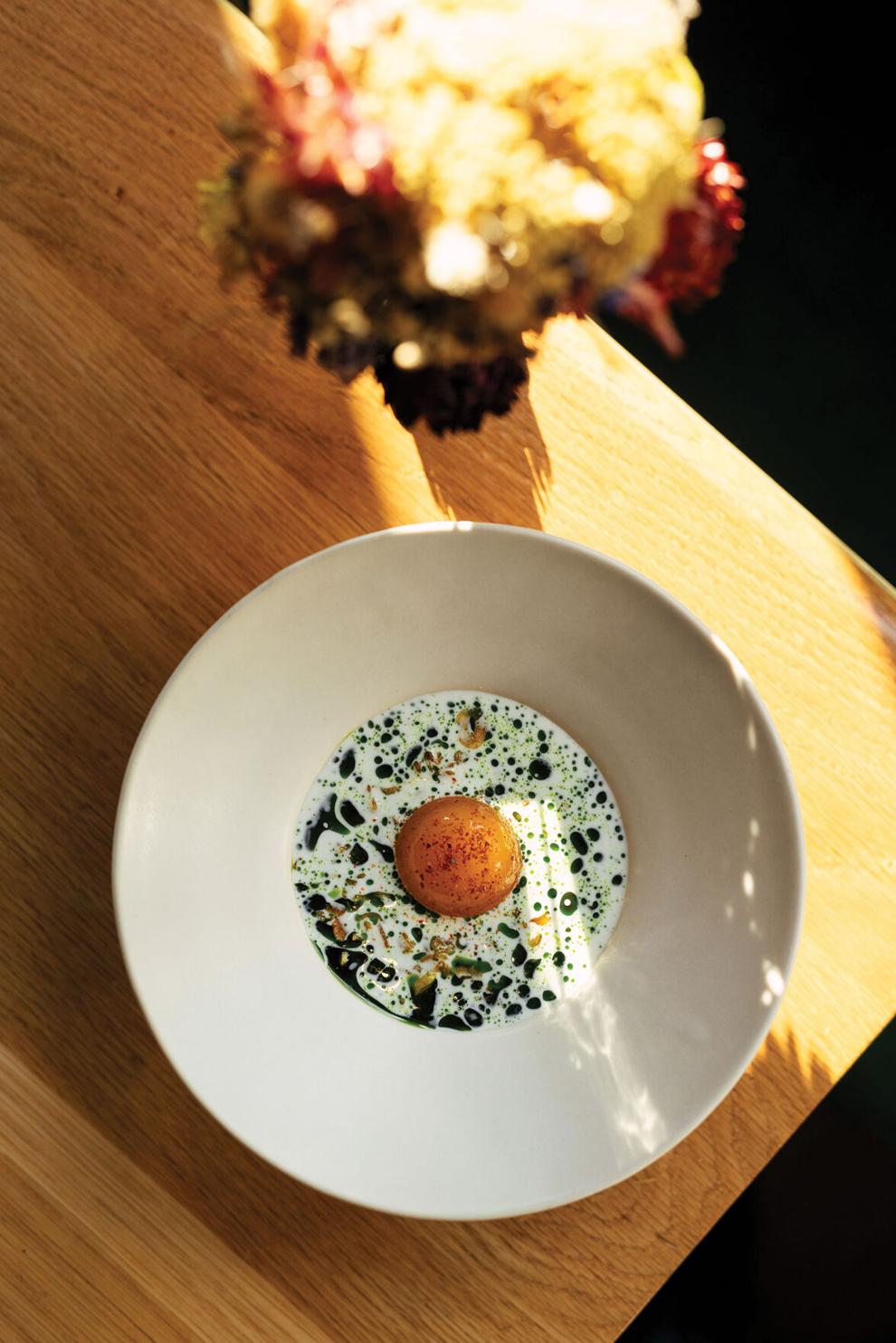 Those plates are masterpieces of refined minimalism, where Brock's creativity and vision reside these days. "Complexity within simplicity," is the term he uses. "That's my life and brain now. I finally understand the complexity in simplicity, and I love thinking that way."
The bent heads at tables at Audrey are not fixated on phone screens, but intently studying a small leather-bound, wood-covered menu. Introduced on Oct. 15, 2022, it marked the one-year anniversary of Audrey and announced a change in format for the restaurant from its launch with prix-fixe tasting service.
The menu now is meant to evoke a cookbook. "The context of our food is built around stories," he says. "The printed story is like the paragraph in cookbooks above the recipe. I like that people can pick up the book and read what they want."
The title page also bears Audrey's signature, and each subsequent turn reveals on the right, the story of individual dishes on the menu: origin, technique and personal recollections — so unselfconscious it is not averse to exclamation points. "Just like Audrey's recipe, this gets its creaminess from a touch of Velveeta!" concludes the description of Walnut Gianduja Mousse with roasted banana pudding created by pastry directors Keaton Vasek and Michael Werrell.
On the left, whimsical single-subject illustrations by Jenna Pearl Leonard (also the GM). An ear of dried Jimmy Red corn, a strutting chicken, pink apple, craggy oyster shell, multihued trout. 
We read our books while seated in a plush booth directly across from the kitchen and beside a wall of paintings by Mose Tolliver and Jimmy Lee Sudduth from Brock's collection. "When I started doing a deep dive into the world of outsider art, I realized it was so similar to Southern cooking, using materials at hand. The common thread that weaves them together is making something beautiful out of nothing, and that's how we cook."
With the exception of the two breads — a crisped round of Jimmy Red corn pone warm from the skillet, with a saucer of sour corn butter capped with cracklin's, and golden salt-risen rolls with a ball of cultured butter and squash jam core — all dishes are presented mostly unembellished  on canvases of white or neutral clay plates and bowls.
Translucent shaved slices of Bob Woods Tennessee country ham arrayed like a pink pinwheel, brushed with chamomile honey, strewn with chive and slivers of local chestnuts, last just seconds on the tongue.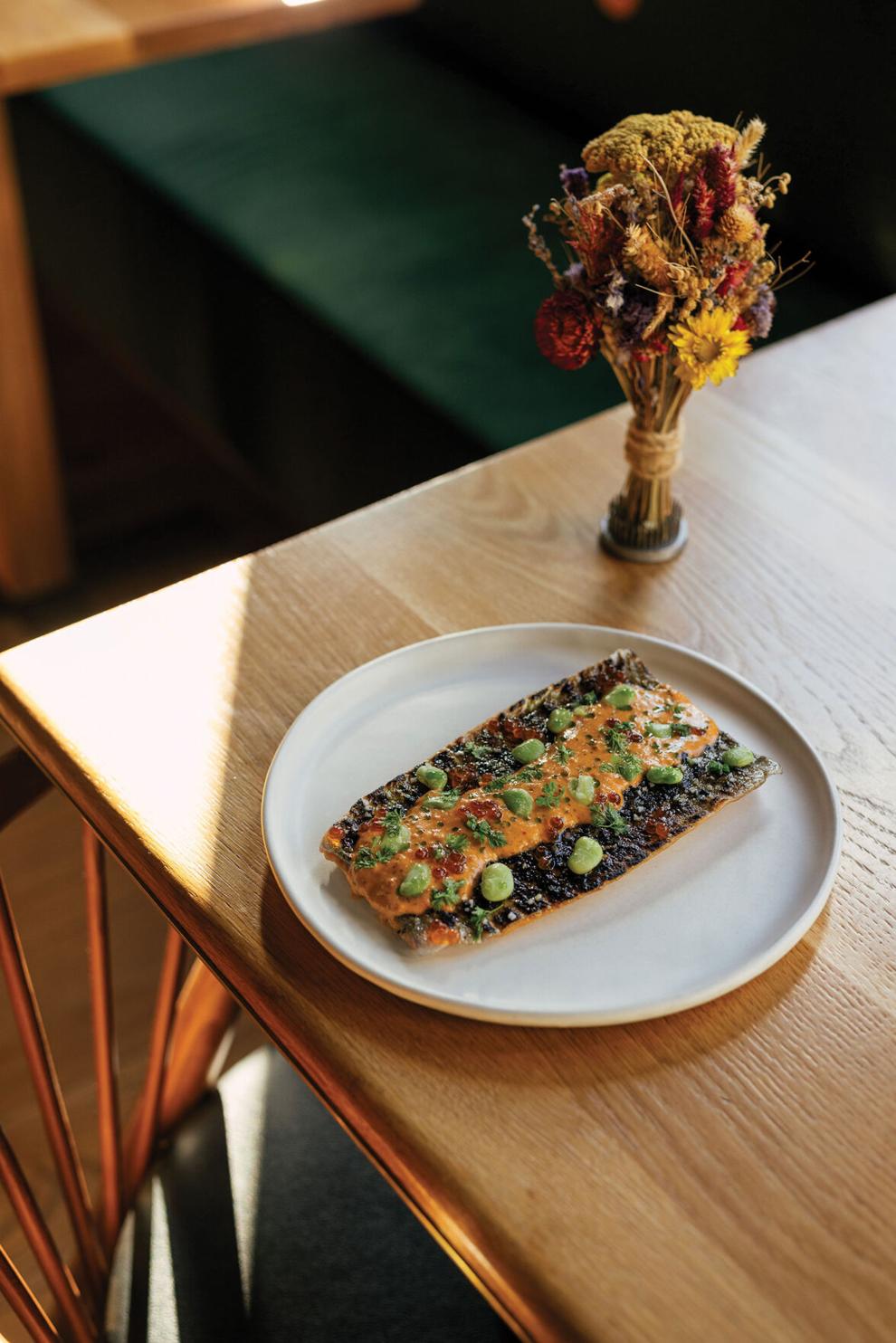 The fried Appalachian apples are prepared as Brock says Audrey made them for breakfast — sautéed in butter in a skillet — textured with toasted buckwheat groats and elevated with the addition of Japanese flavor in the yuzu juice created in his lab. Cristabel lettuce also gets the Appalachian spin, dressed with maple syrup vinegar and "killed" with a tableside pour of hot country ham fat.  Jimmy Red corn, an heirloom variety once used to make moonshine, makes another appearance as grits, flavored with bay leaf oil, centered by a sorghum-cured egg yolk to pierce and stir into the hearty porridge. 
Brock is clear that the menu will change — the book is a guide for the one-sheet printed menu, but fresh-caught trout is an Appalachian staple, so expect to see it as a foundational item. Brock is especially enthused about candy roaster squash, its history dating back to the Cherokee and limitless potential. He demonstrates by rubbing the skin with a miso and squash-seed-oil paste, slow cooking it in the ember pit, slicing it and serving alongside a pool of fermented barley sauce. "It's a slice of squash with a sauce, unassuming and humble, but it has so many steps to get there, and when you eat it your brain explodes."
The desserts we tried were exquisite, not overly sweet or fussy, true to region and ambition, particularly that mousse of Audrey's hillbilly black walnut fudge, encased in a crackly shell, on a mound of roasted banana pudding. 
Nashville has undergone seismic changes since Brock blazed into the town 20 years ago, as has he. But while the small, big city has taken off like a rocket, the chef has landed in a grounded place with purpose and peace of mind and intends to remain.
"I am going to wake up and go to work here at Audrey until I retire, so it is important for me to create a place that is healthy, makes people happy, pushes tradition and asks every day what is possible."