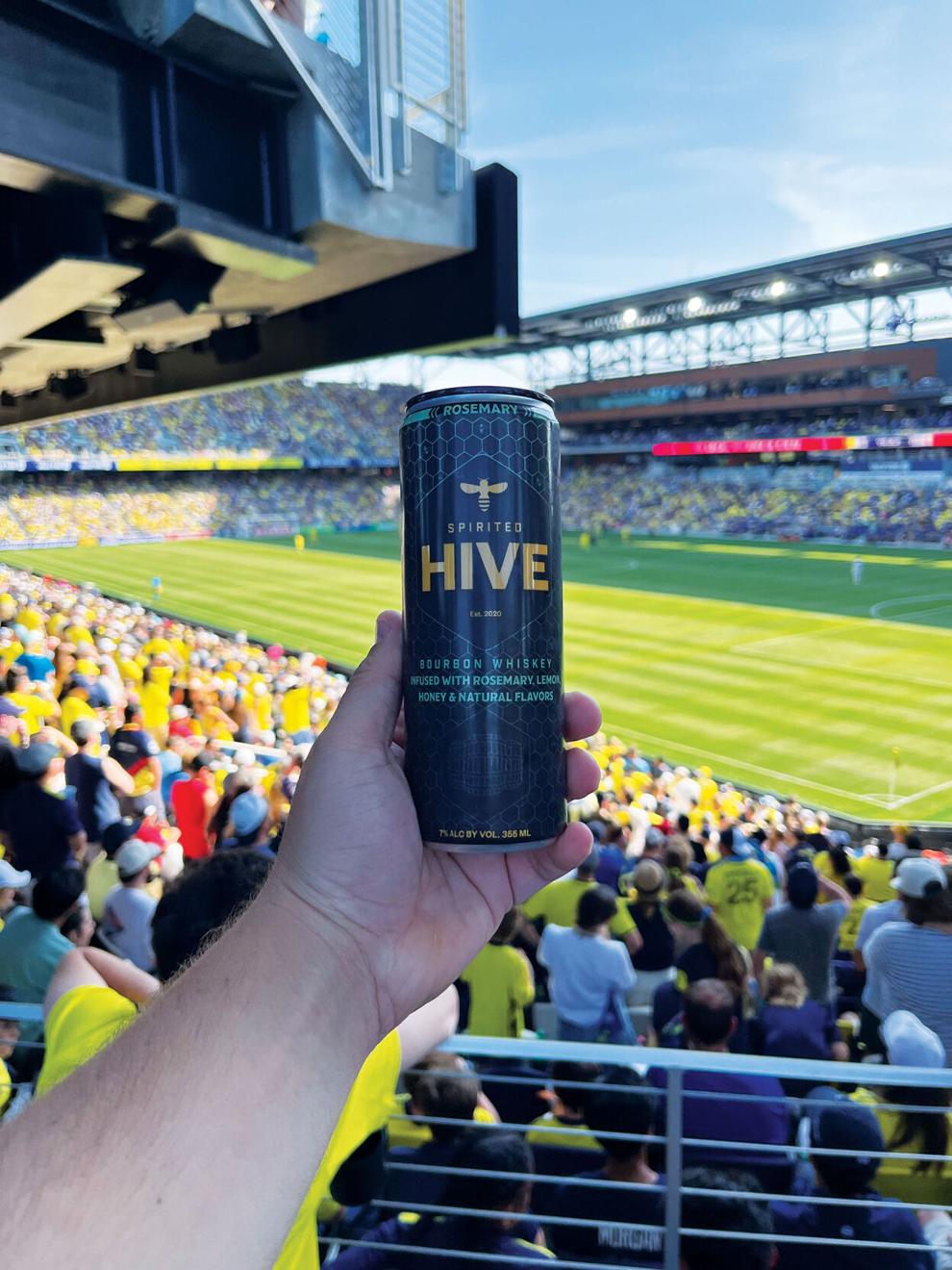 For generations, major sports sponsorship deals were almost exclusively the territory of huge beverage companies like Budweiser, Miller, Coors, Diageo and the like. Sports venues, uniforms and race car paint schemes featured brands that were already part of the cultural zeitgeist, and local advertisers were relegated to outfield fences at minor league ballparks. 
But that situation has changed a bit in the past decade, with major sports league teams striking relationships and sponsorship deals with smaller local players. Nashville's big four sports teams have been at the forefront of featuring Middle Tennessee-based beer, wine and spirits companies. Since craft beer is a beverage best enjoyed fresh and closest to its source of production, the Nashville Sounds, Tennessee Titans, Nashville Predators and Nashville SC all have relationships with multiple local breweries.
As the newest pro franchise in town with a shiny new home at Geodis Park, Nashville SC has the opportunity to further change the old model of mega sponsorships with its first round of food and drink partners in the new soccer stadium. Dan Farrell, vice president of corporate partnerships for Nashville SC, shares the impetus behind the team's philosophy: "We didn't control the food and beverage for the first two years that we played at Nissan Stadium. With the opening of Geodis Park, we had the opportunity to be very methodical about our choice of partners. We wanted to develop our 'food story' for the fan experience. From the very beginning, [team owner] John Ingram said, 'We want the experience of Nashville SC and Geodis Park to be authentically Nashville,' and our food story is a big part of that."
"Fat Bottom Brewing was the first team to come to us with the desire to put a flag in the ground," Farrell says. "They were a big supporter of the team and came with the desire to create an NSC-branded beer, so they came on board with Pitch Invasion Lager in 2019."
As the stadium neared completion, Nashville SC continued to seek out new partners. "We were willing to gamble on new brands," shares Farrell.
That idea represents a sea change from the tradition of huge franchises cutting deals with national brands, contracts negotiated at the highest executive level based on decades of experience of teams working with beverage corporations. "Part of the opportunity is to introduce new products to market, but the risk with a new company is that their production will have to be able to back up the demand from our fans," says Farrell.
One of the new companies that debuted with the opening of Geodis Park was Spirited Hive, a ready-to-drink cocktail company created by Jack Espy, a New York City-based entrepreneur who spends about half of each month in Nashville visiting his father. Espy's initial marketing efforts included buying a dozen billboards around town earlier this year. ("That was my dad's idea," says Espy. "I told him only refrigerator companies advertise on billboards.") Both NSC and the Titans saw the billboards and reached out.
 "I knew I wanted to make Nashville the city where I launched Spirited Hive, and I was friends with someone on NSC's brand partnership side," he says. "We joked about a potential partnership, but I didn't even have a product yet. A year later I sent a sample of my first batch to the team, they loved it, and the deal was signed, sealed and delivered."
Both sides knew the risks involved. "No one has launched a canned cocktail new to the market in a new stadium," says Espy. "My first day in the market was May 1, the day Geodis opened."
That's when the production-capabilities risk Farrell mentions came into play. "I thought I'd sell 10 cases of each of my three flavors per game," says Espy. "We ended up selling 180 cases before the first half was over! Fortunately, my distributor had loaded up with inventory, and we're now consistently selling 50 to 60 cases of each [item] per game."
Those are exactly the sorts of results Farrell was hoping for. "We've been really diligent about keeping a 'clean venue,' without too many different sponsors," he says. "Nobody had heard of Spirited Hive when we opened up, but we like to emphasize sector exclusivity instead of dividing the pie up into too many slices. We have 50 total partners instead of the 150 to 200 at other venues. We're not just out to make a dollar; the product has to be good and authentic to the experience. We're not just, 'Here's the contract, now go execute it!' We're trying to deliver what the brand is all about, and we can be more strategic when we're dealing with the visionaries who started the companies."
Another NSC partner is Ryan Tierney, a former marketing exec with experience in adventure sports who also saw Nashville as a key market for his new tequila brand, Lo Siento. Actively seeking out office space for a new operation and tasting room in Nashville, Tierney visits the city from his California home several times a month, so he was familiar with the buzz around the impending opening of Geodis Park.
"We were eyeing Nashville as what could be our biggest market," he recalls. "We knew the stadium wasn't finished yet, but we met with the team and decided if we were going to launch in a new city, it would be smart to do it with a great team and a new awesome stadium. It felt like special timing and a cool moment to be a part of."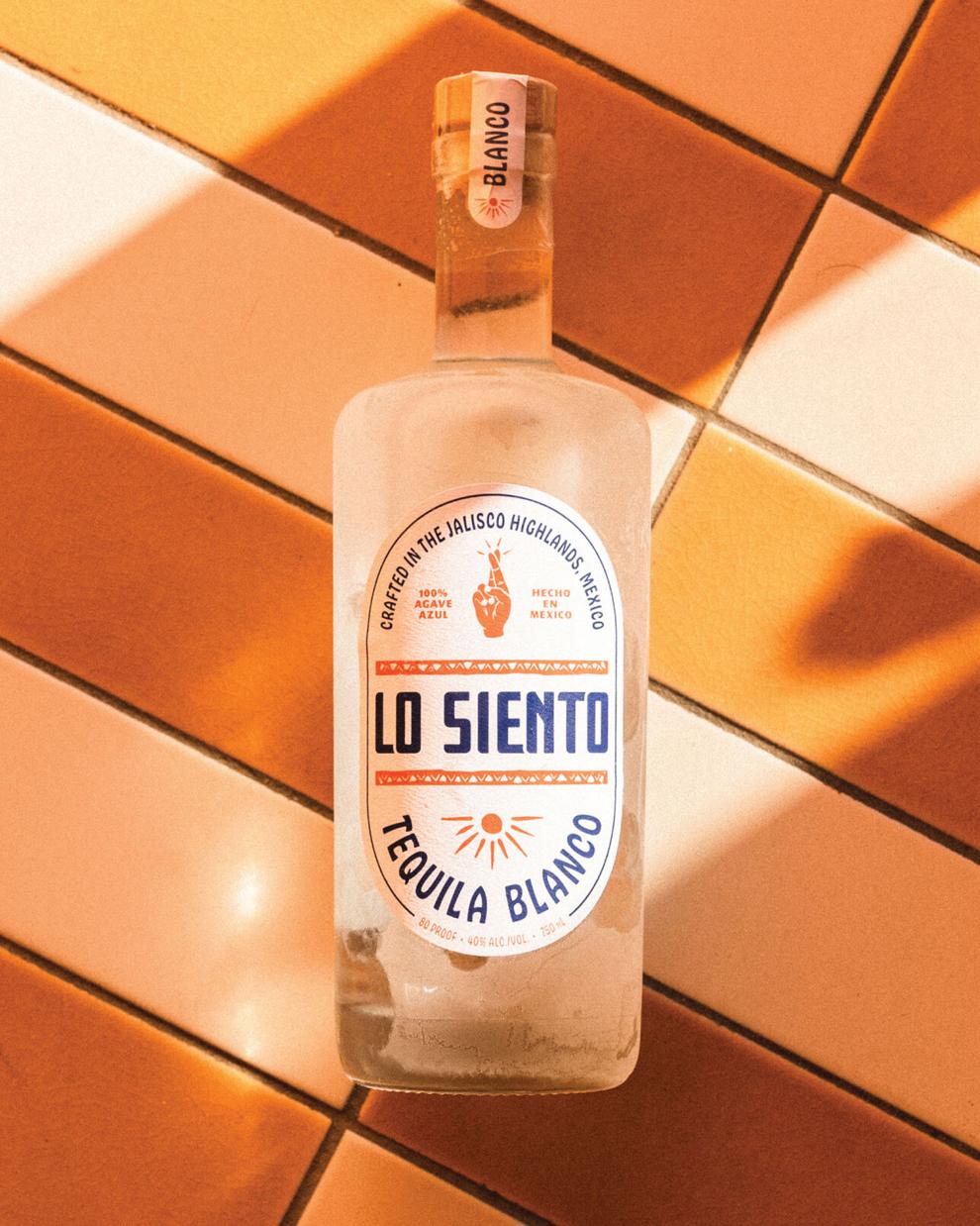 Deciding to be the naming sponsor of one of the luxury clubs was not a cheap proposition, especially for a fledgling brand. "There was obviously a risk launching into a market where we're not native, but as a new brand, you have to be comfortable with a certain amount of risk," Tierney says. "With an 8,000-square-foot club to design plus bars and cocktail carts, we started sprinting on both sides. Other brands had a year to prepare; we had two-and-a-half months."
"Lo Siento put all of their eggs in our basket," says Farrell. "We worked together to figure out how to leverage our assets to drive a relationship with the community. How do we take the Lo Siento/NSC relationship and drive it to Broadway?"
So far, it has worked well for both Tierney and Espy. "I'm extremely pleased with the momentum and case volume," says Tierney. "It's been our biggest investment as a company, but 100 percent worth it."
"It's so cool seeing people walking around the concourse with our cans in their hands or posting on social media," says Espy. "Partnering with Nashville SC has been the smartest idea we've had, and it's really accelerated the growth of our company. It's allowed us to punch way above our weight class and get out in front of the bigger brands. If you drive the right deal at the beginning, you can recoup your investment and get liquid to lips. That's all we could ask for."