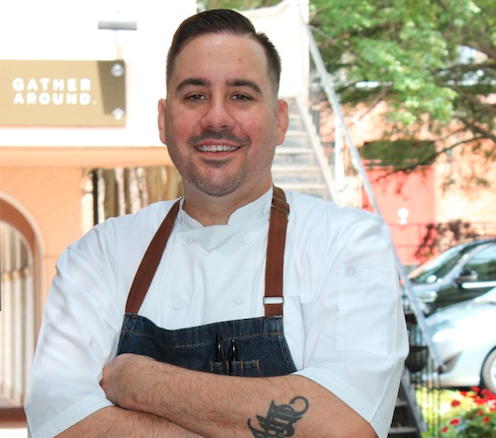 An Italian deli is slated to open in about two weeks at the Peafowl Theatre Building in Germantown.
Andrew Dodd and Chris Grissom will own and operate the business, which will have an address of 1120 Fourth Ave. N.
Dodd said Little Hats Italian Market will employ about 10 people. The name is derived from the Italian word cappelletti (which will be the restaurant's signature pasta).
To be a traditional deli with takeout options, Little Hats will operate primarily from the space previously occupied by The Juice Bar. Its outdoor space can accommodate 40 guests.
A Nashville native, Dodd studied at Johnson & Wales University in Charlotte, N.C. He served as sous chef at Ratcliffe on the Green out of school before moving to George's Brassiere to serve as executive chef. He finished in Charlotte with Bruce Moffett, working at Stagioni.
Dodd returned to Nashville in 2020 seeking to own and operate a restaurant.
"I found a passion for making pasta, which we will be doing on site at Little Hats," Dodd says, adding that the business will import various products from Italy.
"We want to have items you can't find in area grocery stores," he says. "We want people to build their own experience."
The Little Hats menu will offer soups, sandwiches, salads, baked pastas and desserts. It will sell meat and cheeses by the pound, heat-and-eat meals and various packaged products.
Dodd says he and Grissom are not disclosing the cost to get operational or the term of the lease with building owner Fresh Concepts. Fresh will have a percentage of ownership in the business.
Grissom owns and operates Alfresco Pasta, which supplies food items to restaurants and is located in Chestnut Hill.