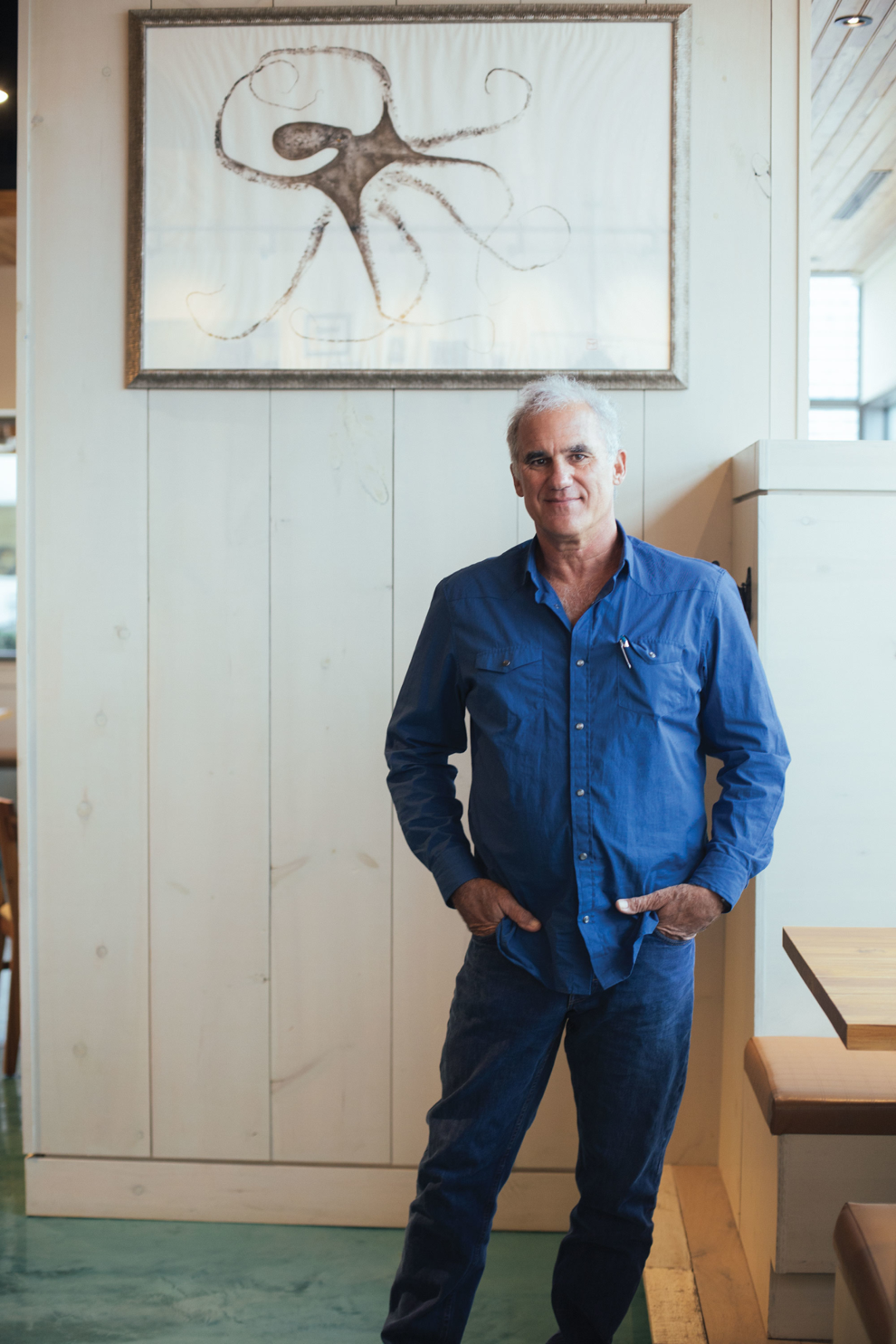 Successful restaurateur Tom Morales has been a long-standing supporter of Nashville, his hometown, but he's clearly frustrated with how the city is handling the COVID-19 pandemic.
At a press conference back in 2013, Morales announced his plans to renovate the old Acme feed store at the foot of Lower Broad to create a four-level entertainment complex named Acme Feed & Seed. Nashville Convention & Visitors Corp president Butch Spyridon congratulated him on the accomplishment and jokingly asked him to promise to lend the facility to the NCVC for official use every Fourth of July and New Year's Eve. Morales acceded with a grin.
But Morales — who established his restaurant reputation serving as the primary caterer for more than 2,000 movie sets before opening a small empire of Nashville dining establishments — isn't smiling now. The pandemic hasn't been the first disappointment for Morales lately, as two of his local ventures — Saffire and Fin & Pearl — have shuttered over the past few years, and he stepped away from his ownership stake in Woolworth on Fifth. But his two powerhouse downtown properties at Acme and The Southern Steak & Oyster consistently rank in the top 100 in revenue for all the independent restaurants in the country, with combined sales of more than $30 million annually.
So it's especially grating to Morales that external factors have forced him to again close Acme — after waiting almost six months to reopen after Metro's Safer at Home order shut down all the restaurants in the city back in March. Morales' wait was much longer than that of most of his neighboring downtown restaurants and honky-tonks, a decision the restaurateur took extremely seriously. In a statement released after deciding to close Acme again at the end of October, Morales explained:
In March of 2020, the city of Nashville asked us to close our doors as the COVID pandemic emerged as a public threat to our collective health as a city, a country and the world. The message from our federal leadership was and continues to be muddled, so we decided as a company we would listen to the science. Our decisions would be primarily based on the safety of our staff and customers, followed by the economics of operating in this climate. We chose to furlough over 200 employees, allowing them to keep their benefits, insurance and an assurance they had a job on the other side of the crisis. We needed strong leadership to set the example for a path forward, leadership never came.
Speaking with the Scene via phone, Morales expanded on that. "A restaurant needs to operate at 100 percent capacity to eke out a 10 to 12 percent profit," he says. "We've been operating on our own money since early October and losing $15,000 to $20,000 a week, but we were able to take care of 290 people who have their health insurance through the company. We knew that once the PPP money ran out, we'd be sacrificing our cash reserves and our future. If you're losing money every week, what's the reason to stay open?"
He continues, answering his own question. "There are three things driving the reasons why restaurants are staying open. One is greed, and those people aren't following the mandate. Two is desperation. Three is because you see so many people suffering without income, and you open up to support them. We [were] in that third category."
Morales is especially disappointed in how safety regulations are being enforced. "It's a big conundrum of politics and rationalizations," he says. "They're not enforcing the mandates; it's all piecemeal. You've got Metro employees who can drive through town without wearing masks, so where is that enforcement? Those are people that they employ, so you'd think that the city could control them. When the tornado hit, we didn't say it was a hoax. We all ran and helped. It's contrary to our nature to turn our back on people in need."
Business conditions downtown made it almost impossible for Morales to operate Acme the way he wanted, with check averages way down and locals staying home. "People are getting hamburgers instead of a steak. The businessmen aren't here. The Pinnacle and Bridgestone buildings are both empty. The headquarters we paid for with tax incentives are monolithic tombstones looming over downtown. We're lost as a city."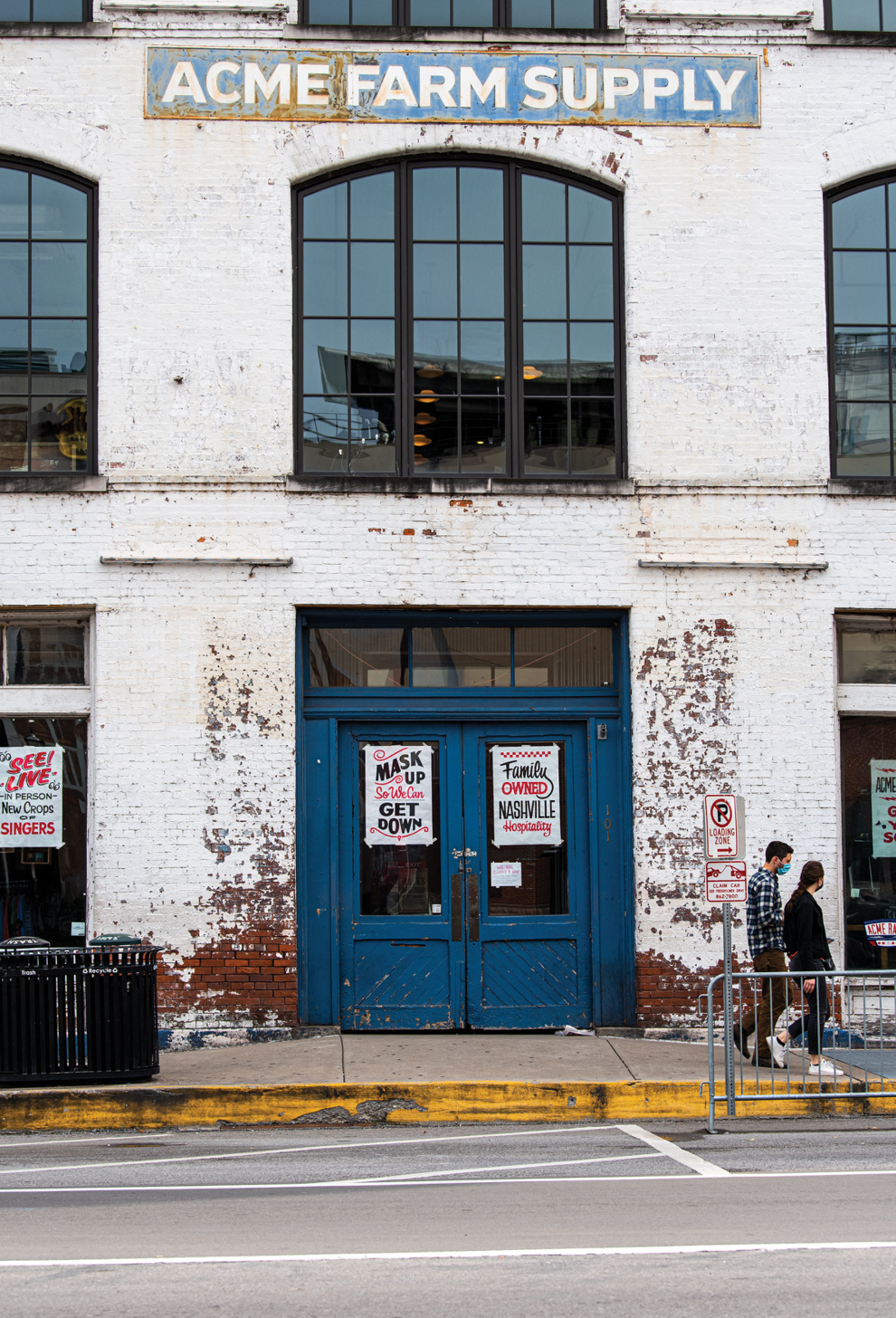 What's more, Morales says the customers who were coming to Acme during the pandemic were more of a hazard than a blessing.
"The people who are visiting aren't coming in planes," he says. "They're coming by car, college kids from surrounding counties that then go back and spread the virus to their hometowns. We've been acting as safely as we can, but we're still seeing COVID among our staff. But it's from the customers, not from how we're running our business. They come in and complain about our rules and say that's not what they had to do at another bar. I can't stop them from sneezing on our employees, but if we're closed, we're not putting our people in jeopardy. It's the toughest decision-making I've ever had to do."
Morales is also concerned for the musicians who used to play on the stage on the ground floor of Acme. "Nashville became Nashville because of live music," he says. "People came here because they had a dream, and every record label had an A&R man in every honky-tonk looking for the next big star. The real loss we're feeling is live music. Acme has still been a place where a person with a day job and a dream can get up onstage and perform. Instead of being a music discovery incubator, Nashville is a COVID incubator. It doesn't take a rocket scientist to figure out that bars that don't make people wear masks and socially distance are incubators."
"If everybody operated within the mandate, we'd be sending a different message," Morales says. "Eighty percent of the industry is trying to do the right thing. All we need is a leader to deliver a consistent message, but I don't think we have that. Face it: The truth is that the city needs the tax revenue — the city needs cash. That lower five blocks of Broadway is the biggest tax-revenue-generating spot in the state of Tennessee. They need that money, so — wink, wink — they don't want to scare people away even if they're the wrong people."
Even though Acme has closed again for the foreseeable future, Morales hasn't completely given up on his commitment to downtown. The Southern Steak & Oyster remains open Thursdays through Sundays, and the music will play on courtesy of Acme Radio's online streaming service.
In his statement accompanying the closing announcement, Morales said: "We will focus on livestreams benefiting charities like the one we hosted back in June that raised $50,000 for the Music Health Alliance. We'll focus on small, curated private events that we can have full control over from start to finish. We'll focus on ways to bring our city together safely, at a time when we all need it most."
But Morales remains worried about the future.
"There's nobody in the towers downtown or the airport or the live music venues," he says. "That's not the Nashville I knew or want to be a part of. During the shutdown, we went from $35 million to zero overnight. I came from nothing, and I may end up with nothing. But that's OK. I'm just glad I've been able to create an opportunity for 400 people to make a living."