Somewhere in an undisclosed location in South Nashville, realtor John Brittle is smiling. The reason the location must remain shrouded in mystery is that the nondescript former commercial office building is home to a remarkable collection of more than 4,000 bottles of rare spirits from around the world, primarily whiskey. Brittle (known to all as JB) is grinning because he has a bold plan. "Our goal is to raise $250,000 for local charities next year!"
This audacious proclamation is based on a long history of successful fundraising JB has done over the years. In addition to his career as a realtor with Parks, he has been a collector and donor for a long time, but he didn't start out with whiskey.
"I used to be a wine guy," he says. "I've only been collecting whiskey for about six years, and I went into it thinking there were only like 100 whiskeys in the world. Then I realized that when I donate a bottle of wine to an auction, that was it. Somebody buys and drinks the bottle, and it's gone. I discovered I can raise money with whiskey multiple times by offering tastings for nonprofits to auction off. Plus, I discovered that whiskey people are a lot more fun than wine people."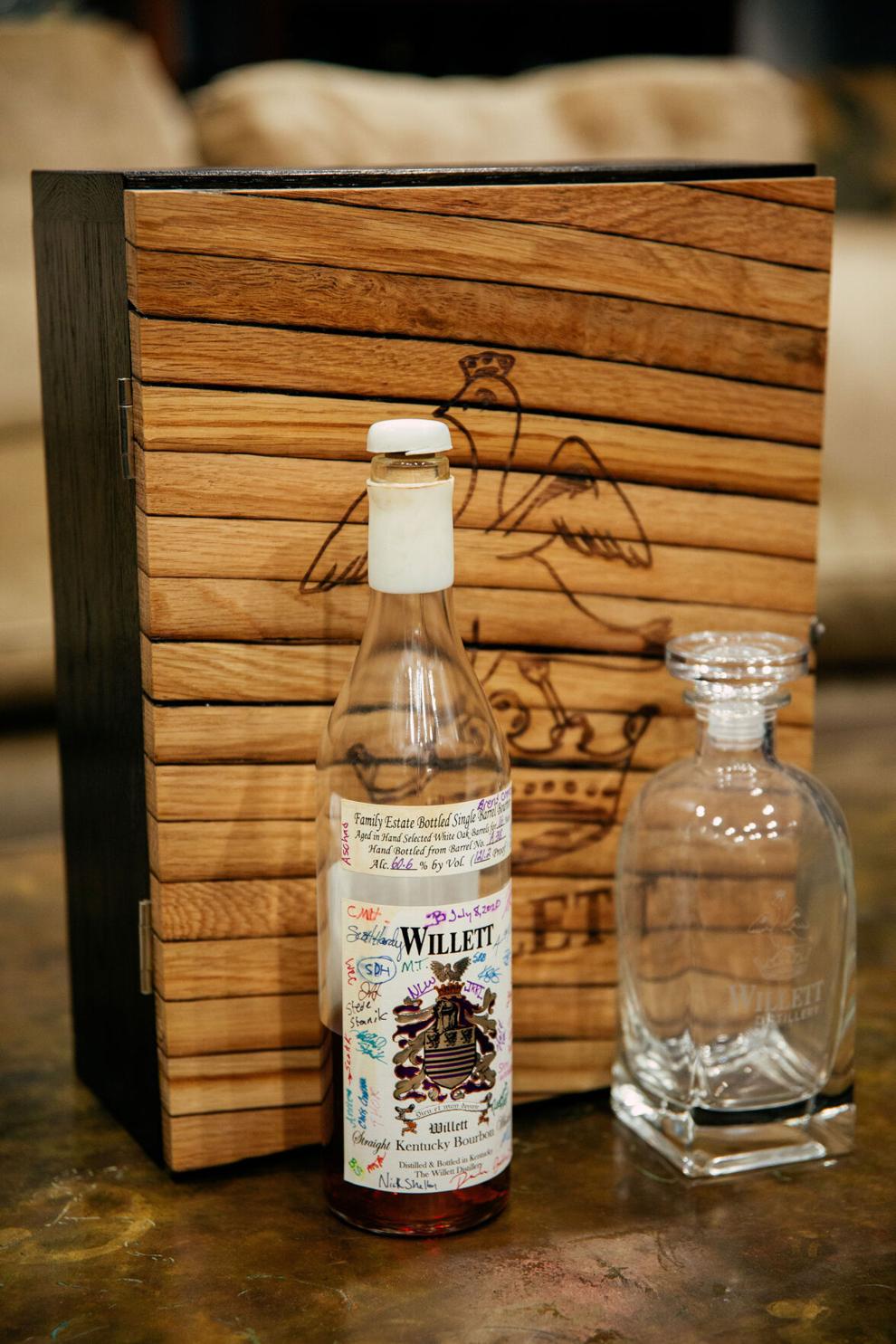 JB's collection grew too big to keep in his own home, so he leveraged his real estate knowledge to find and lease several different buildings to stash the bottles and invite friends over to drink from his private holdings. Each iteration became known colloquially as JB's Whiskey House, an "if you know, you know" situation among local whiskey lovers. Like Mickey Rooney and Judy Garland putting on a show in the barn, Whiskey House denizens pitched in to remodel each house to create storage for the collection — which grew geometrically each year — and comfortable seating areas to share a dram among friends.
JB and his friends scavenged for building materials to make shelving and decorate each Whiskey House. ("I decided we could spend money on building materials or on whiskey," he jokes.) They began to host entertaining and educational tasting events at the various Whiskey Houses until the organization morphed into a new, more professional enterprise with the acquisition of Whiskey House No. 4.
JB formally transferred his collection to a new nonprofit that is in the final stages of achieving 501(c)(3) status after some minor hiccups in filing necessary forms. The new organization has officially hired its first employee as a house caretaker, contracted with accounting services and engaged legal representation to help navigate the sometimes arcane state alcohol regulations. JB is very aware of the laws and the potential to make accidental missteps, so he's clear about what The Whiskey House is and what it isn't.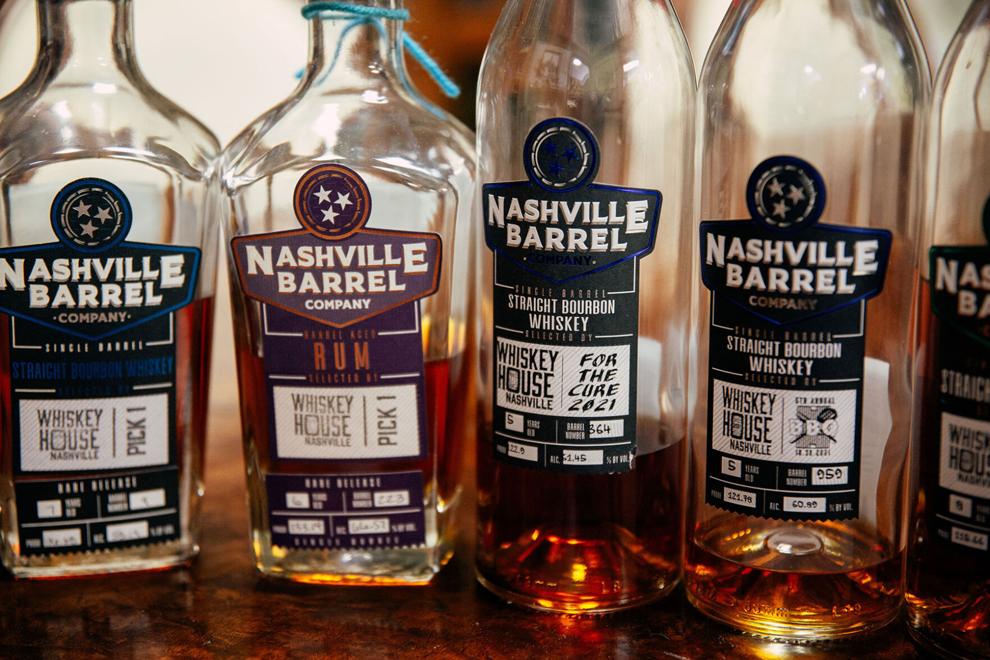 "We don't have any 'members,' and we're not selling tastings or bottles," he explains. "We're a corporation, and this is our office. Half of the corporations in town have a bar in their office, so we're not any different. We also don't directly donate any funds to nonprofits. What we do is offer a valuable platform for nonprofits to raise money for themselves through auctioning off tastings at their own fundraising events."
Recently, JB has helped local groups like OZ Arts raise $10,000 at its Beyond Bourbon event and donated and hosted three to six tastings per month for other charitable causes. Now, he's ready to take it to the next level by going a little more public with The Whiskey House.
"I've gone to a lot of charity auctions," JB says, "and I've discovered that nothing raises more money than whiskey. People bid a lot more for rare tasting opportunities than for signed guitars and other memorabilia or tickets to sporting events. We vet each potential nonprofit partner that we find out about through committee members, and now I'm looking for nonprofits that I don't know about to broaden the range of our outreach."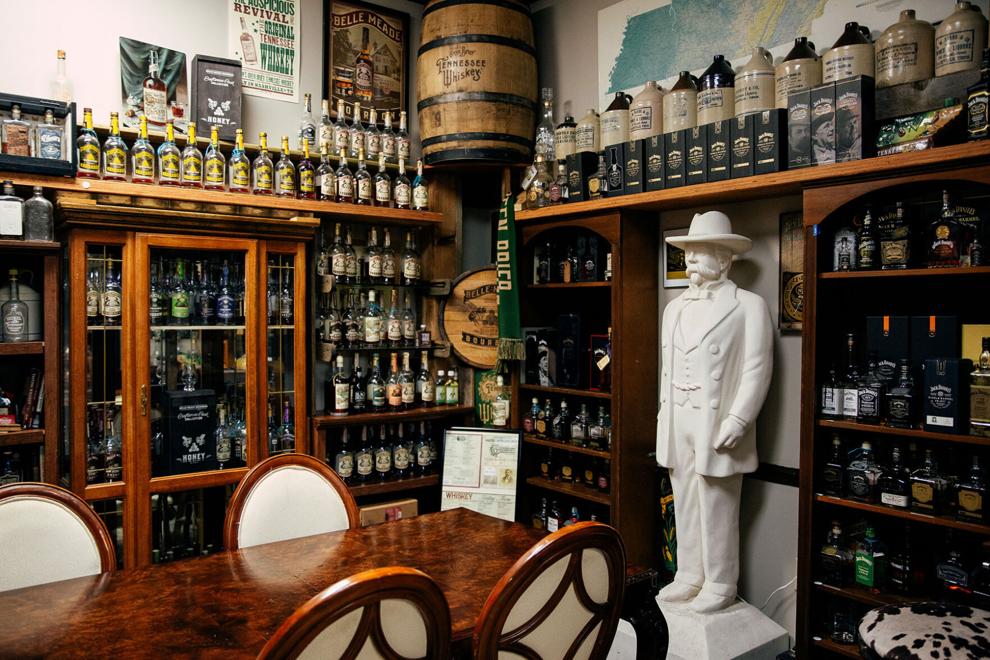 Committee members and volunteers host and proctor each tasting event. Guests who have purchased spots at a tasting often gasp when they walk through the front door to discover room after room with shelves heaving under the weight of thousands of bottles. The two main collections are found in the Kentucky Room and the Tennessee Room, each featuring exhaustive assortments of bourbon and Tennessee whiskey. An International Room holds stores of scotch, rums and other spirits, while the main hallway is lined with shelves of less prestigious whiskey that are usually available for a short pour during a tasting. The Library Room is filled with rare barrel picks and irreplaceable special finds. "We consider ourselves to be the stewards of this collection," explains JB. "There's nowhere else in the world where you can sample 50 to 100 different Eagle Rare picks or Four Roses picks."
The highlight of the newest Whiskey House is what JB calls the Spirits Chapel — an auditorium setup with tasting rails to preset glasses as well as stadium seating and A/V capabilities to host up to 50 guests for large events. "It's the room I've always dreamed about," JB says. "It's the Mother Church of Whiskey." The walls of the Chapel and much of The Whiskey House are also covered with historical whiskey memorabilia, and JB spends a lot of time scouring online auctions for items to add to the collection and museum of collectibles.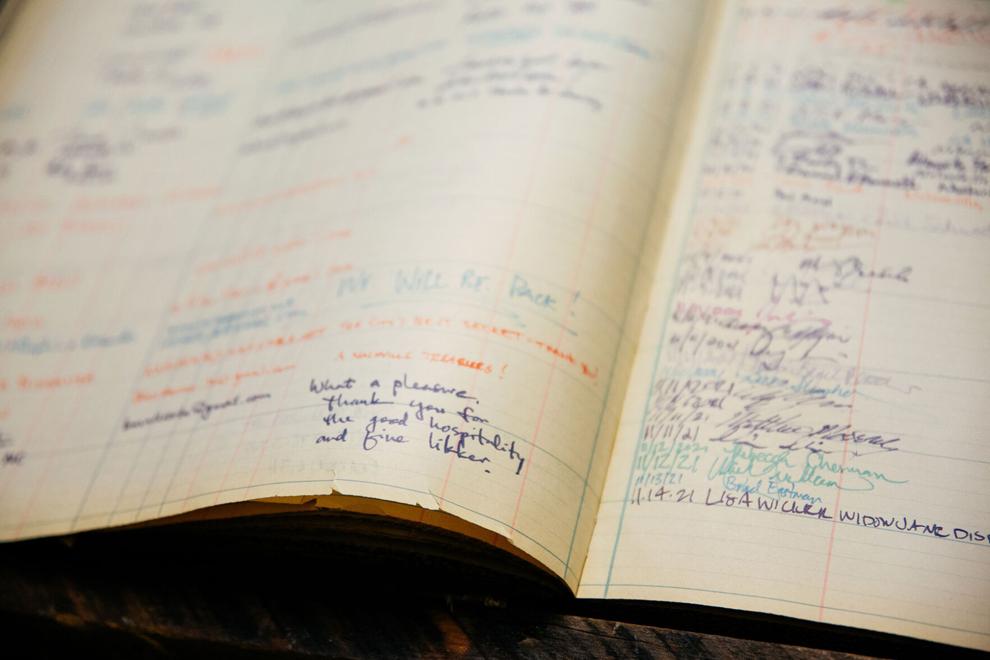 A typical tasting opens with a local beer offering to give people something in their glass as they gape at the sheer scale of the operation while stragglers arrive. Several trustees help manage the guests and get them seated in one of the rooms, sometimes with multiple tastings occurring at the same time.
JB or his docents will ask each participant what they normally drink, and maybe offer a small pour of a rarer version of their everyday favorite. Then, the educational portion of the tasting begins as guests are led through the differences of drinking from a proper glass, the effect of a small amount of water to open up a spirit, and the importance of using proper ice with large cubes provided by Nashville Ice Lab. A typical tasting will include 10 to 12 quarter-ounce pours of whiskeys that might be arranged by geography or style. ("If somebody pays $5,000 to be a part of a tasting, I'll definitely dig a little deeper into the collection!" says JB with a chuckle.)
It's not all showmanship and glamour, as JB admits that he and other volunteers often spend an hour a day just cleaning glasses. But now that the group has decided to aim for loftier goals, JB has committed to travel to events to help explain the tastings and raise more money.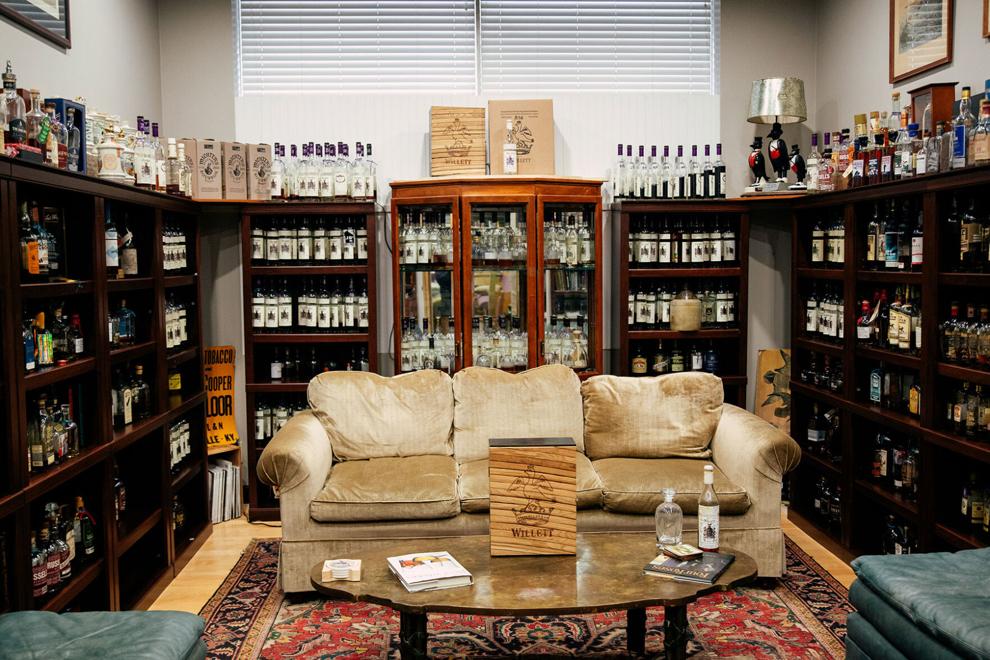 "One of the requirements of us to work with any nonprofit is that their leadership has to come see The Whiskey House in advance to know what we're all about," he says. "After that, I'm not afraid to go act as a carny for a nonprofit at an auction. People show up with these events ready to write a check, and if I can get in the right room with the right people, we can do some very special things!"
If you see The Whiskey House name on the item list at some charitable auction you happen to be attending, you can know that lot is indeed very special.