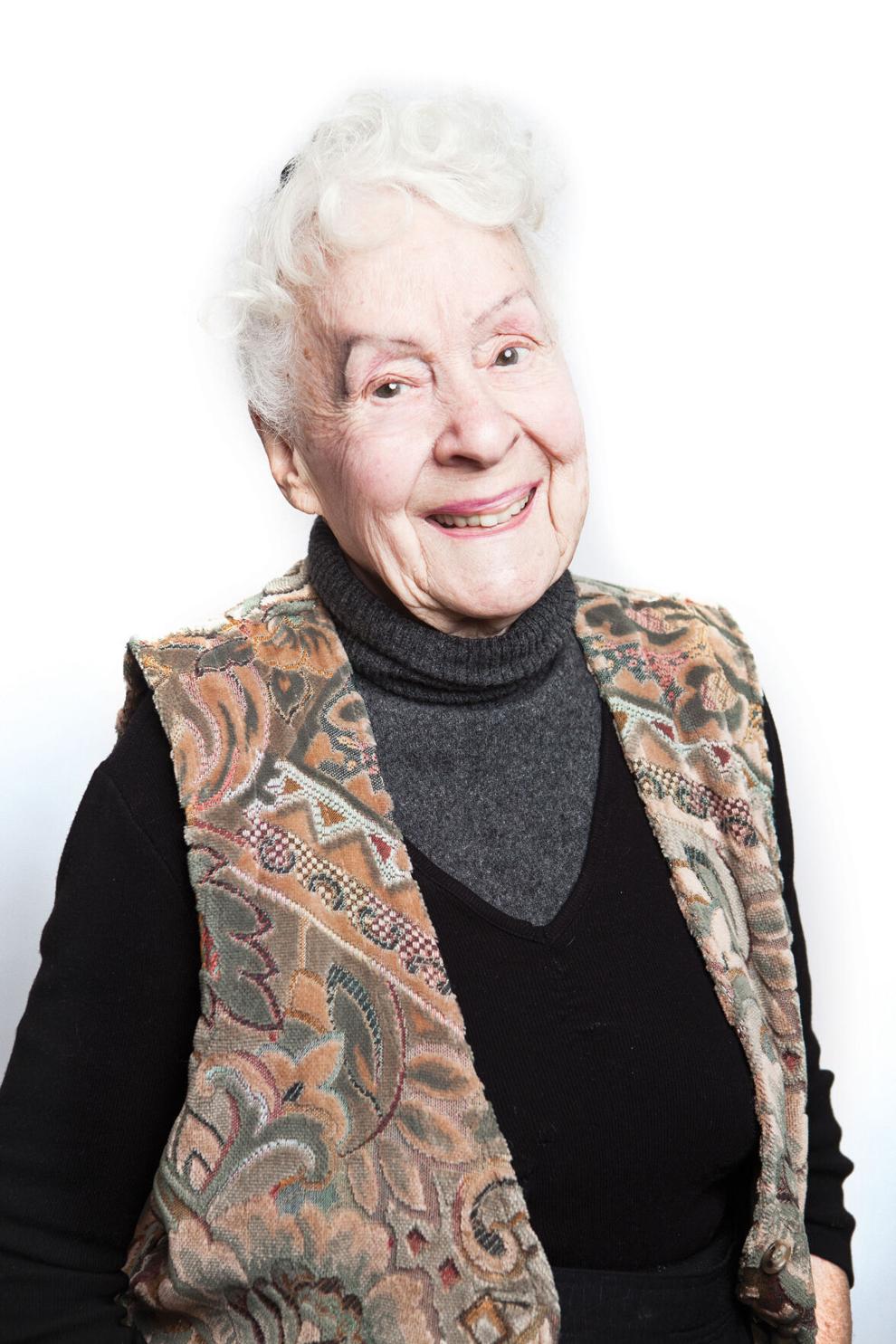 In 1976, Apple sold its first computer. Family Feud debuted on American television. The Ramones released their first record. And in Nashville, the entire delegation of the United Nations descended on Centennial Park for a grand ol' dinner on the grounds. 
Just one year earlier, Robert Altman had primed the space for the international stage when he shot part of his film Nashville in front of the Parthenon. At the U.N. dinner, the fashions looked much the same — wide lapels and long sideburns along with the added chic of worldly wraps and prints reflecting a kaleidoscope of nations. More than 1,600 people — the delegates, their team members and other guests — gathered under white tents for a rare meeting as a group not in the U.N.'s New York headquarters. Nashville was much sleepier then than it is today. This dinner was a big deal.
Chef Phila Hach had been asked by former U.S. Sen. Howard Baker to cater the feast. Already a local legend at the time, Hach had starred in one of the first cooking shows in the South, which was on WSM-TV, and had authored several cookbooks as well as the first catering manual for the airline industry. She was a pro caterer and inn owner, but the dinner still demanded all of her reserves. She pulled in local purveyors to donate meats, dairy and produce to serve a spread of country ham, beef tenderloin, fried catfish, hushpuppies, turnip greens, corn on the cob, yeast rolls, corn light bread, deviled eggs, potato salad, chess and fudge pies and more. "I wanted to serve mint juleps," she told the Southern Foodways Alliance for a short film in 2015. When Mayor Richard Fulton told her no, she suggested he maybe look the other way. She placed a couple calls to Jack Daniel's and a friend at the Coca-Cola bottling plant in Clarksville. "Bill, I need to use your Coca-Cola company in the middle of the night," she remembered telling him. "I can't tell you for what, I just need it." As legend goes, the booze arrived by state-trooper escort.
This year marks the 45th anniversary of the United Nations dinner in Nashville. It's also the fourth year of The Phila Awards, which celebrate the late chef's life by honoring the people and organizations nourishing our community. Chef Carter Hach, Phila's grandson, carries on her legacy by running her inn, Hachland Hill. He recorded many of her tales before she died in 2015, and lucky for us, he's recounting them in his forthcoming book The Hachland Hill Cookbook via Blue Hills Press, which is set for release next year. Here's Phila from Carter's book recalling the dinner:
"We didn't have a budget worth a penny but using what you have and making something out of nothing was my business," Phila said. "It was country cooking for the world."

 
---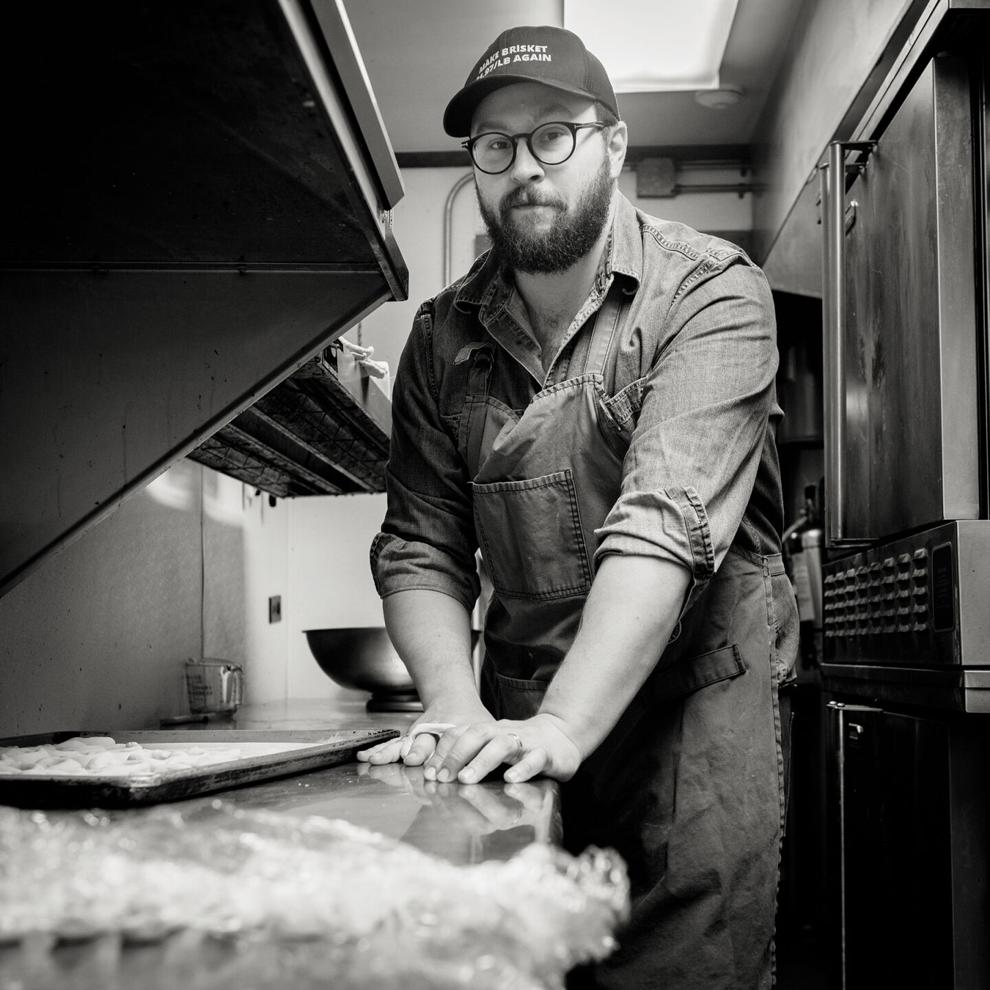 Phila's career trajectory made her perfect for an international dinner in the heart of the South. A lifelong Middle Tennessean, she knew the traditional dishes of this region like the back of her strong hands, but she also tasted and cooked across the world while working as an international flight attendant in the 1940s. She invited herself into kitchens to informally stage during layovers at hotels such as The Savoy in London and George V in Paris. These experiences were reflected in her plates and cookbooks for years to come, with biscuits and sock sausages cozying up to a continental vegetable mold, a preparation she might have learned in a place like Vienna.
Phila's grandson Carter caught the cooking and travel bugs too. In his book, you'll find recipes for fried catfish and a trio of hoecakes as well as smoked goat mulligatawny and banh meatloaf, inspired by travels in Vietnam. During Phila's final days, her grandson corresponded with her while studying abroad — an adventure she naturally encouraged even as she battled cancer.
These days if you visit Carter at Hachland Hill in Joelton, you'll often find him in the kitchen working where his grandmother once stood. Surrounded by the old log walls where family quilts hang and with the aromas of holiday spice and freshly baked bread in the air, he chops Brussels sprouts near a pan of gnocchi and a tray of French onion soup blanketed with cheese. Above him sits a stack of his grandmother's cookbooks, and now he's got one of his own coming.
"I like doing things she did," Carter tells the Scene. And while he owns fancier knives that sit nearby, he often chooses to chop with her older knife instead.
Carter, 28, cooked along with his grandmother from a young age, but he never planned on a path that followed in her footsteps and led him back here. He remembers pacing in his backyard in Oxford, Miss., where he studied journalism in college, hearing the news that the family inn would need to be sold after Phila's death. Rather than continuing on to get his MFA, he changed course to come home and continue her work.
He tells a full-circle story in the intro to his book about the first recipe he made with his grandmother for chocolate nut drop cookies. In "barely legible handwriting" and before he knew how to spell the words correctly, he scribbled the cookie name in the front of one of her cookbooks. Carter writes:
Years later, in 2001, Phila found the note and transcribed her own message on the page. "To Hachland Hill's next Chef." Phila never gave it to me herself, but a former employee unearthed the book while looking for my grandmother's fudge pie recipe and returned it to me in 2017. Little did Phila know that her prediction would come true.
---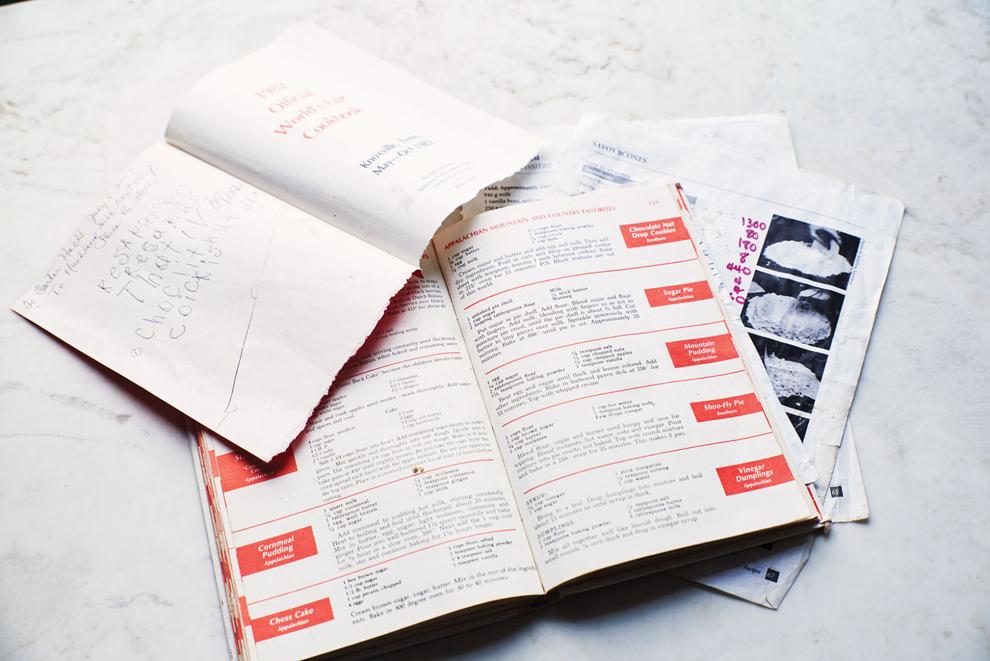 After the U.N. dinner in 1976, Phila published a United Nations cookbook with recipes collected from Afghanistan to Zambia. It led to a World's Fair cookbook just a few years later, bringing her total to nearly 20 cookbooks in her career. Then in 2016, less than a year after her death, Southern Foodways paid homage to Phila and the United Nations event with a dinner for the organization's summer symposium at the Parthenon. Chefs Kahlil Arnold, Tyler Brown and Lisa Donovan prepared a meal including many of those earlier menu items — country ham, catfish, deviled eggs, corn light bread, fudge and chess pies. Donovan, a James Beard Award-winning writer, also penned the forward to Carter's book.
In a changing Nashville, it's comforting to know that the people before us — and the quainter days of smuggled whiskey for an international picnic — can be conjured occasionally when we gather as a community or take the painstaking time, as Carter has done, to record stories and revised recipes rooted in family and experience old and new.
As Carter watches over pots for his own catering orders and dinner guests, he takes a second to reflect on how it all feels.
"It means, kind of, the world."