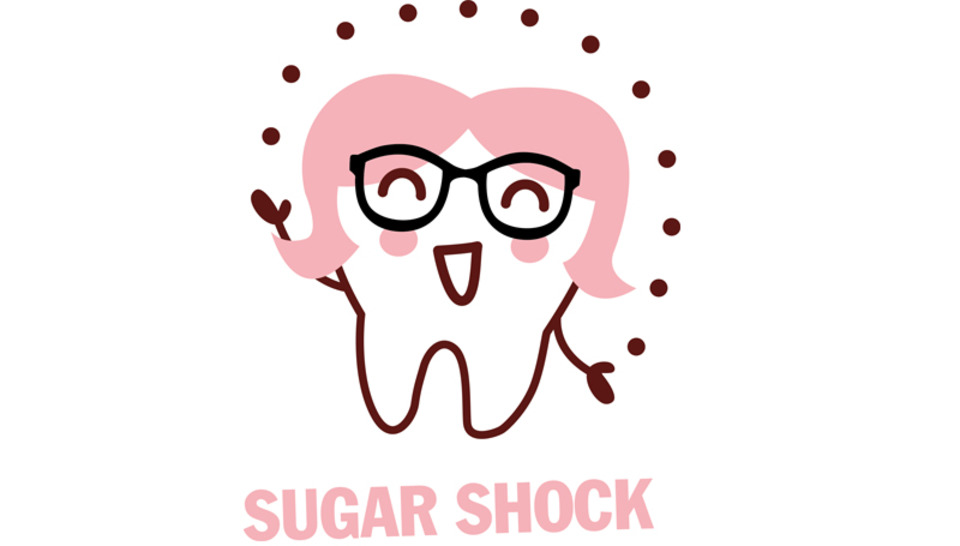 Precision. That's a word that comes to mind when thinking about a pastry chef's most valuable skills. Baking is where science and food collide, where ratios become unfuckwitable and everything from the temperature of your hands to the humidity of the room can affect the outcome. Unlike cooking — wherein mistakes can be corrected with an extra pat of butter or a pinch of seasoning — baking is an exact process with notoriously fussy ingredients. Bread, even when being baked by the most experienced carbo-whiz, still has a mind of its own. Yeast is alive; yeast is unpredictable. There's a procedure for everything, and if something is off — the freshness of the baking powder, the gluten content of the flour — a cake can turn into a disaster. 
But some of my very favorite bakers and pastry chefs are those who laugh in the face of danger and shun the notion that making remarkable desserts means being a stuffy stickler for the rules. If you've had one of Lisa Marie White's cookies, croissants, quiches or doughnuts at any one of the Thompson Hotel's three eating establishments (the coffee shop Killebrew, fine-dining seafood restaurant Marsh House or rooftop bar L.A. Jackson) you already know her desserts are as playful as they are precisely constructed.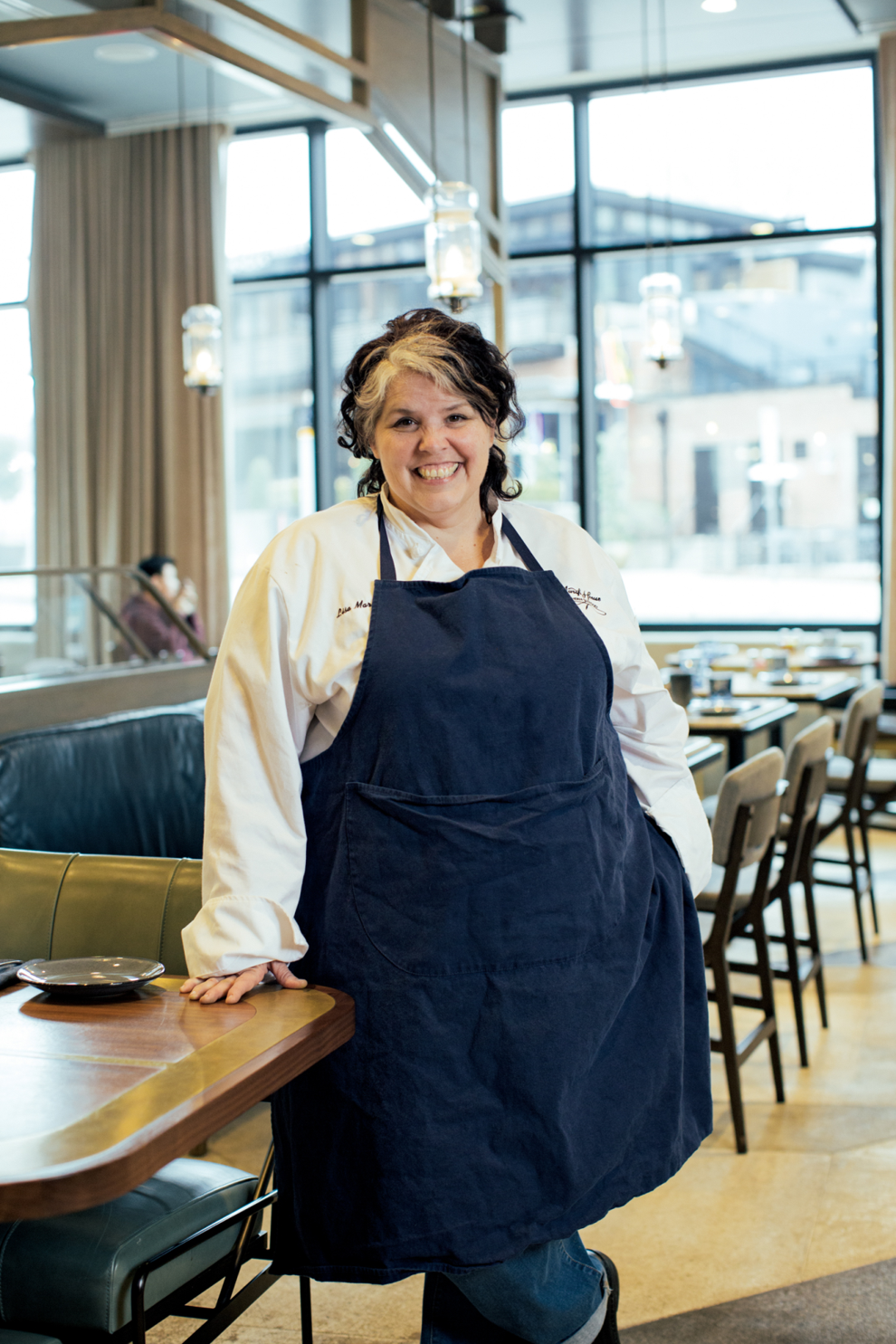 "I hope that whimsy comes out," White tells the Scene as she cradles a mug of coffee at Killebrew. "I really love balancing flavors to the point of there is a little hint of something that you don't quite know what it is, and maybe it reminds you of, like, your grandma or something."
White came to Nashville 14 months ago, after spending the previous decade in New Orleans. As with many big decisions she's made in life — she decided to be a pastry chef after leaving her job as a massage therapist and walking the Camino de Santiago in her late 30s — it was done on a whim. "I kind of follow wild hairs," she says with a laugh.
White says she met the daunting challenge of baking for all three Thompson Hotel properties head on. "We literally opened this place with two people. It was overwhelming, but I loved the challenge. I'd never worked in a hotel, and I was like, 'How can I do this like a restaurant and still make it all from scratch?' It was a struggle in the beginning, because I was trying to figure out how to make them all different."
She credits her skilled team — which has grown to six — with helping her get through.
"I have an amazing team here that I would not be able to do all the things that we do [without]. They are all in it like I am. And they get excited to do new things."
Many of White's desserts are grounded in traditional skills, but they point to her adventurous spirit as well.
At Killebrew, deep-golden croissants, boasting dozens of crispy and tender layers, are decorated with a drizzle of high-quality chocolate and a burst of rainbow sprinkles. Inside — surprise! — there's a decadent core of cream-cheese filling. The quiche, with its particularly flaky crust, is packed with colorful seasonal vegetables and topped off with a stunning arugula and watermelon radish salad. (The secret of that crust, White says, is to parbake it and then keep gumminess at bay by laying down a fat layer of cheese before the egg filling.)
L.A. Jackson serves skillet crumb cake with Revelator coffee ice cream as well as ice cream sandwiches built with cookies that will blow your mind. The Marsh House dessert menu is the most innovative of all, offering fantastical creations like cheesecake with satsuma foam, butterscotch pudding with bacon blondies, chocolate pound cake with olive oil ice cream and, at brunch, grilled banana bread. 
Everything is colorful and fun, with a vivacious essence that can be traced back to White's New Orleans roots.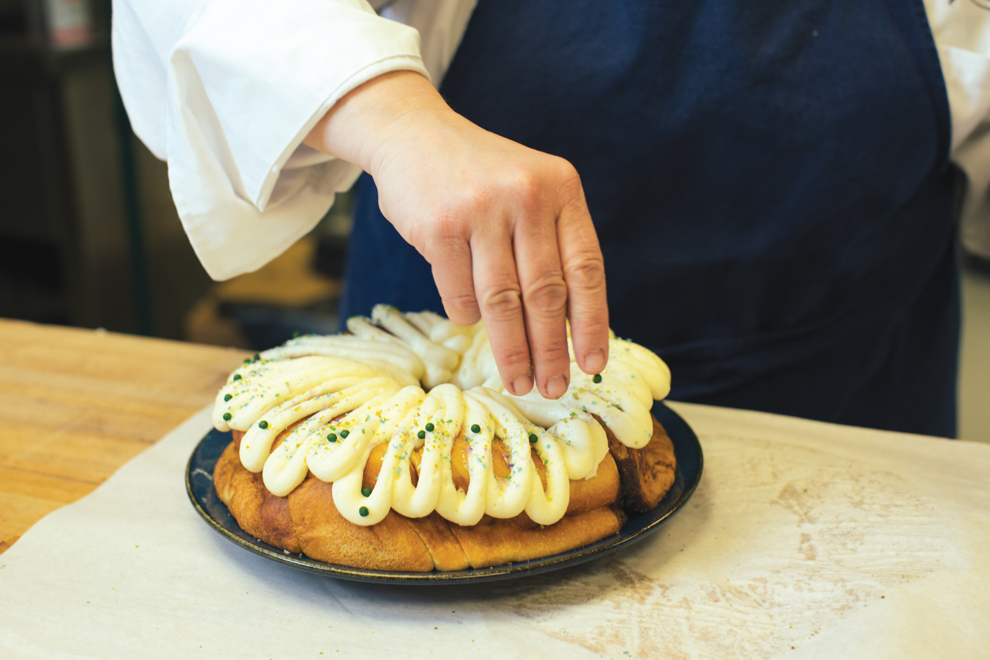 "I love the costume and glitter — the craziness of it," she says of her former city. "I describe it as people that live in the moment and in passion. Whether it is football — I know we have the Titans here, but Saints fans are next level — or it's Mardi Gras, it's all out. I think that's something I need to work on myself, is to remember to live life. They live life and enjoy life."
White has brought an extra bit of New Orleans to Nashville in the new year — she's serving her traditional king cake at Killebrew for $3.50 a slice, and it just might be the best king cake I've ever eaten (and many co-workers who sampled a slice agree). A fat, fluffy-as-a-cumulus-cloud ring of tender brioche dough is laced with delicate swirls of cinnamon and topped with a generous piping of rich cream-cheese frosting. There are sprinkles, of course, in purple, green and gold, and White also speckles the top of the cake with some well-placed crispy sugar balls that add just the right amount of surprising crunch. 
One thing: There is no baby hidden inside.
"I'm just really not into the baby," White says with a laugh of the king cake tradition. "I've been trying to find gold guitar picks, because I thought that would be very Nashville. Or maybe too cheesy, I don't know."
Killebrew is also offering adorable punny frosted sugar cookies for Valentine's Day, and White is especially excited about the cafe's new "Ham and Dip" croissant — "We took a spinach artichoke dip from scratch and stuffed that info a ham-and-cheese croissant."
As for what's in store for spring: "I've been working on a doughnut thing, where if you come and get a latte, you get a little baked doughnut [on top]. People here really love doughnuts."
And down the road?
"My Holy Grail thing is, I saw this photo once of a whole lemon that was candied so that you could bite into it and it would taste like lemon Sunkist, but the inside was filled with gelato and semifreddo, so it was not bitter at all. I just love to do so many different things. I like doing bread. I like making these new flavored croissants that they are playing with.
"I know everyone is like, 'You got to love just one thing,' " she adds. "But I don't think I do."