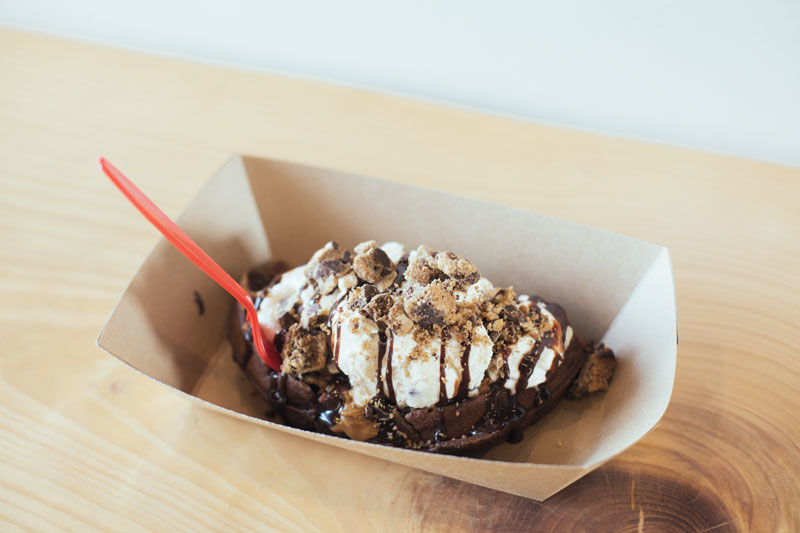 I didn't have a favorite dessert when I was a kid. When someone asked me what I liked, I would say, "Everything," and I wasn't being cute. I seriously loved everything, together, in one giant bowl.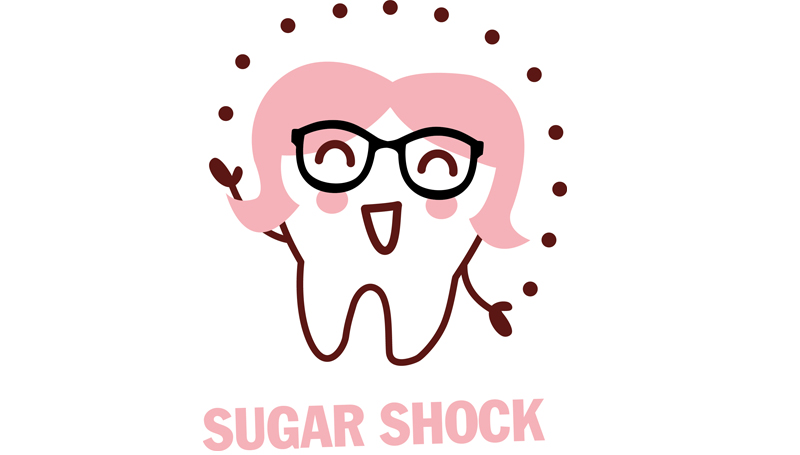 After school, while my parents were still at work, I would treat myself to the most absurd concoctions. I'd grab a large bowl (the bigger the better) and fill it with whatever sweet stuff we had around the house — piles of chocolate chips, globs of peanut butter, handfuls of mini marshmallows, crunched-up sugar-coated corn flakes, pools of honey, chopped peanuts, a sprinkle of shredded coconut — literally anything I could reach in drawers and cupboards was fair game.
I'd stir everything together and then microwave it on high until the mixture was hot and melted. On the rare occasion we had ice cream in the freezer, I'd put a scoop on top before my creation cooled. It was barely edible, of course. The marshmallow often hardened quickly, so I got about four or five good spoonfuls of goo before I had to give up on trying to chip the mixture off the sides of the bowl. Oh, but those few spoonfuls, they were perfection.
I had all but forgotten about my early pastry chef days when my order came up at The Soda Parlor. But as I approached the counter and saw my Cookie Monster Waffle Mondae, one of the bestselling desserts at the East Nashville sweet shop, my eyes widened and my brain was flooded with memories of those semi-edible after-school science experiments.
The Cookie Monster Waffle Mondae is a mess — a glorious, beautiful mess. It's everything, together, in one bowl. A large scoop of cookie-dough ice cream is surrounded by peaks of whipped cream, all of it topped with drizzles of warmed Biscoff cookie butter, thick hot fudge and a crunchy, chunky Christie Cookie crumble. Underneath it all, barely visible through the melting pools of toppings, sits a large brownie waffle that's still so hot that steam pours out when you first break into it with the bright-red plastic fork. (Yes, it's a sundae you eat with a fork.)
Before my first bite, I expected the waffle to be overkill, an unnecessary gimmick to make a good dessert even more enticing for tourists looking to Instagram their vacation, but it's actually the perfect vehicle for the ice cream. The light, fluffy waffle is barely sweet, and not at all dense like I was expecting a brownie waffle to be.
But why waffles? "Because doughnuts were way too freaking hard to do," the shop's owner, local comedian Olan Rogers, tells the Scene. Turns out finding the perfect waffle was no easy task, either. "We spent about a year working on [the recipe] with a local baker, Hannah Huffines," he adds.
It was a year well spent — the waffle is perfection.
Other items on the menu aren't nearly as intense as the Waffle Mondaes, but they are just as tasty (and photogenic). Ice cream floats like the Battle Bear and the Freak'n Fosters — made with Moose Tracks ice cream and cream soda, and vanilla ice cream and Orange Dream soda, respectively — nearly flow over the brims of large Mason jars, topped with a mountain of whipped cream adorned with matching sprinkles.
Even the soda case is pretty, filled with dozens of different sodas from around the country, including Sprecher Brewery's gourmet sodas and bottles from Izze and Rocky Mountain Soda Company — the latter brand features fantastic labels decorated with adorable drawings of all kinds of woodland creatures. (I bought a four-pack just because I liked the porcupine and beaver so much — is it weird to put a colorful bouquet of soda bottles on a dining room table in lieu of flowers?)
Though the East Nashville shop is rightfully known more for its sweet offerings, Rogers' business actually started as an online clothing store, a way for him to sell his funny T-shirts. "When we were discussing a brick-and-mortar store, we wanted to make something where it felt more of a hangout than a boring clothing store," he says. 
Now Rogers offers his Olan Rogers Supply merch in The Soda Parlor, and the shirts and accessories are as fun as the dessert menu — there's a baseball-style T-shirt with a cat's head imposed on Han Solo's body, and another tee that says "No Pants Are the Best Pants." My favorite is a red shirt emblazoned with a threatening raccoon holding a hockey stick between the words "Payment is due!"
There are also great gift items like dog-butt magnets, adorable enamel pins (BFF pizza slices!) and fun socks covered in cats and doughnuts, too. But it really is hard to concentrate on the fun shirts, the free-play video games or even the wall of nice notes that hundreds of people wrote to Rogers on opening weekend once an employee walks by with a Waffle Mondae. Because like The Soda Parlor itself, and a childhood dream come true, it's everything, together, in one place. The way anything good should be.