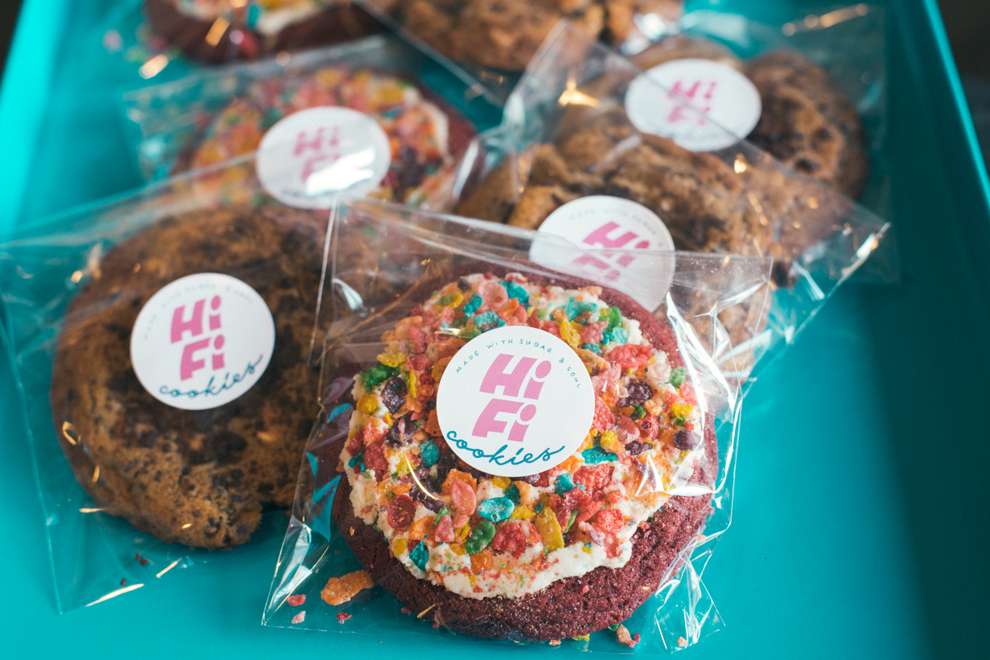 I like food. Food is good. But in a town where hot chicken and savory Southern sides reign supreme, I can't help but crave something sweet. Like, all the time. Thankfully, Southern dessert is also good — banana pudding, chess pie, Colt's Bolts and Christie Cookies — but as Nashville's food and drink standards have continued to rise, so has what we expect of the city's sugar- and butter-packed treats. While locals try to keep up — Goo Goo now offers a premium version made for discerning tastebuds, and even the 50-year-old Moon Pie has attempted to reinvent itself by way of bite-sized candy chunks and ice cream sandwiches — newbies are constantly crashing the scene and pushing our pastry chefs to experiment.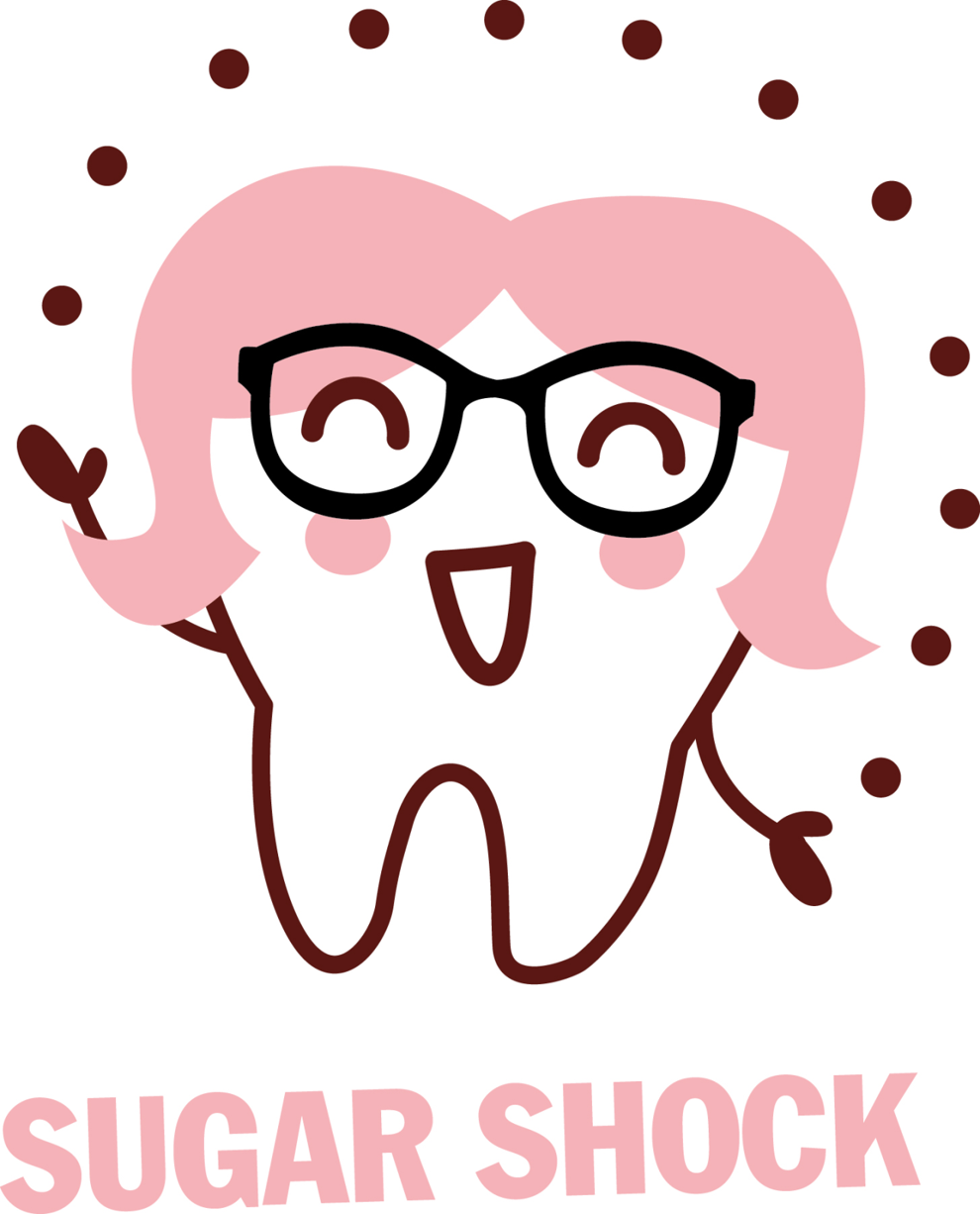 So let's take a closer look at what our bakers and candy-makers are doing as our city continues to grow. Banana puddin' is good, y'all, but people can only eat so many Nilla Wafers before they start to ache for something more complex. 
HiFi Cookies
The most intriguing new cookies in Nashville can be found in the least obvious place — tucked next to the cash register at the end of the long counter at Funk Seoul Brother, the new sushi burrito shop near the Vanderbilt University campus. When you walk into the cafe, which opened in August, your nose is hit with an array of oceanic smells — fresh fish, seaweed ... not exactly the scent of a bakery churning out sweets packed with candy and breakfast cereal. Yet there they are, HiFi cookies, the most perfect reward for finishing your lunch, and they're just $2.50 a pop. 
HiFi's cookies are an excellent example of how low-brow flavors and ingredients can really shine when treated with some high-brow execution. It's a method made famous by Christina Tosi of New York's Milk Bar, home of the famous Compost Cookie and Crack Pie. It's obvious that HiFi's creators, Sean Newsome and Kristin Kennedy, were inspired by Tosi's inventions. For example, Tosi has long been decorating her cakes with Milk Crumb, sweet hunks made of milk powder, sugar, flour and butter, and HiFi's "Bonita Applebum" Cookie is topped with a similar pie-crust version. And in a move that would surely make Tosi proud (or jealous), HiFi topped their special Halloween cookie, The Ozzy, with a drizzle of candy-corn caramel, a sticky, burnt orange concoction that tastes like it was made by melting down a bag of candy corns with a bit of corn syrup — aka sweet tooth decay. Evil.
Subtly nodding to the musical theme suggested by the restaurant's name (this may be Music City, but not everything has to be shaped like a music note or treble clef, Nashville), each HiFi cookie bears the name of a famous singer, rapper or song. The Marvin is a chocolate chip cookie packed with pretzel and potato chip crunch and bits of caramel; The Otis is an oatmeal cookie peppered with dried blueberries, walnuts and butterscotch chips.
The eye-catching ode to Dolly Parton is a must-try for anyone with a sweet tooth. A wet-brick-colored, cakey red velvet cookie is topped with bright-white cereal-milk icing and a layer of Fruity Pebbles that looks like a pile of red, pink, green, yellow, orange, purple and blue confetti. It bursts with artificial fruit flavor and sweetness — like a Saturday morning in 1985. But my favorite of the cookies (so far) is The Johnny, a chewy, almost brownie-like chocolate cookie stuffed with Cocoa Pebbles, crispy little bits of cacao nibs and large chunks of dark chocolate. Both the chocolate flavor and texture are intense, and HiFi manages to avoid the sandy, gritty side-effect of baking with cacao nibs. Magic? Probably.
The one disappointment was The Etta, a peanut butter cookie loaded with Cap'n Crunch, peanuts and peanut butter chips. Compared to the others it was dry, and it was so crumbly that it fell to pieces when I tried to pull it out of the bag. It tasted fine, but I missed the tenderness that's often present in a peanut butter dough.
Right now, Funk Seoul Brother is your best bet for a quick fix, but if you don't mind waiting a day or two, you can also order HiFi Cookies by the dozen via HiFicookies.com. They ship nationwide and offer free delivery in Nashville. But hopefully they'll start to pop up in more places around the city, because parking near Vandy can be brutal, no matter how good the cookie is.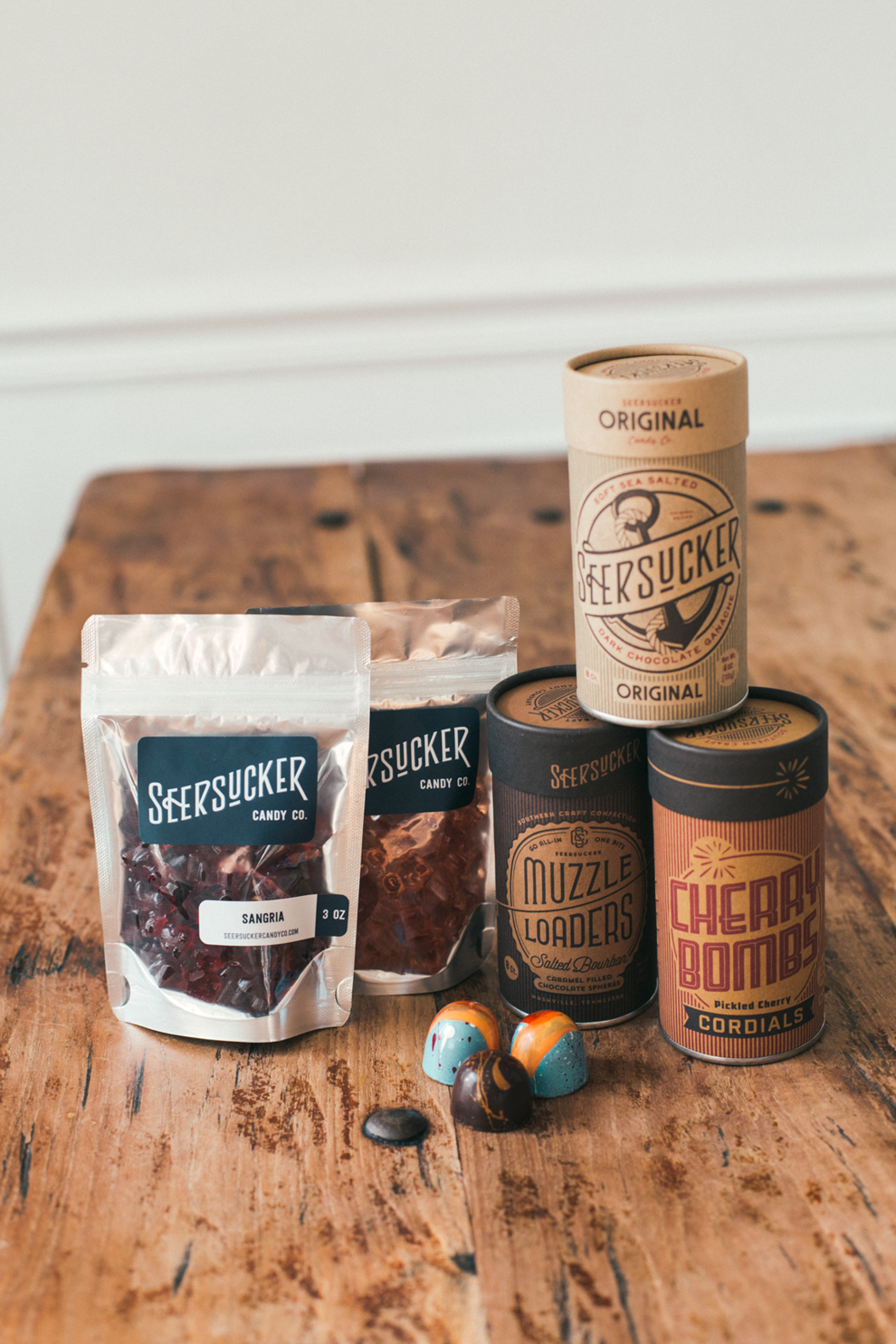 Seersucker Candy Co.
Across the spectrum from HiFi Cookies' brightly colored, kid-friendly offerings sits Seersucker Candy Co., which opened on Franklin's Main Street in February. It's a candy shop fitting for Williamson County, where the median household income in 2014 was nearly double that of Davidson County — at Seersucker, it takes not even 10 minutes to accumulate an armload of more than $100 worth of treats. Beautifully branded cardboard tubes of Cherry Bombs (pickled cherry cordials) and Muzzle Loaders (salted bourbon caramels) are just shy of $18 apiece — with only eight handmade chocolatey orbs tucked inside — and gem-colored gummy bears in flavors like rosé, bourbon apricot and sangria cost $10.99 per 3-ounce bag.
The pretty packages are Instagram-ready on the shop's antique shelves and cases, complemented by old American flags, taxidermied waterfowl and vintage-style felt pennants that bear Seersucker's logo. While the Franklin shop might be categorized as a candy store, this is obviously fancy shit being sold in a fancy place that would lull a child to sleep with its earth tones and sparse decor. 
But so long as you don't have to sell a kidney to afford them, these chocolates are worth the money. Seersucker's goods are created by Scott Witherow, founder and owner of Olive and Sinclair, and all the treats are made in the chocolate shop's East Nashville factory. So of course the Muzzle Loaders — liquid-filled treats meant to be eaten in one brave bite — are extraordinary. A wave of caramel washes over your tongue, and just as it starts to overwhelm, the chocolate shell begins to melt, blending and balancing with the sweet, sweet insides. The Cherry Bomb is just as thoughtful with its decadence. Instead of the traditional sweet center, Seersucker's version of a cherry cordial stars a pickled cherry, which delivers a delightful acidic zing.
I did not care for the gummy bears. In fact, I spit out the gummy bears. I do not drink, and I don't like wine. The gummy bears are not for me. But some of my co-workers thought they were worth sampling.
The steep prices are understandable, given Seersucker's quality chocolate, but my bank account doesn't care what kind of chocolate is used. So my one suggestion to Seersucker is this: Offer your awesome confections in a variety pack. I am selfish. I want to get the Cherry Bombs, the Muzzle Loaders and the Original without paying as much as I would for a pizza, cocktail and dessert at City House. We can't all afford to live in Williamson County, you know?