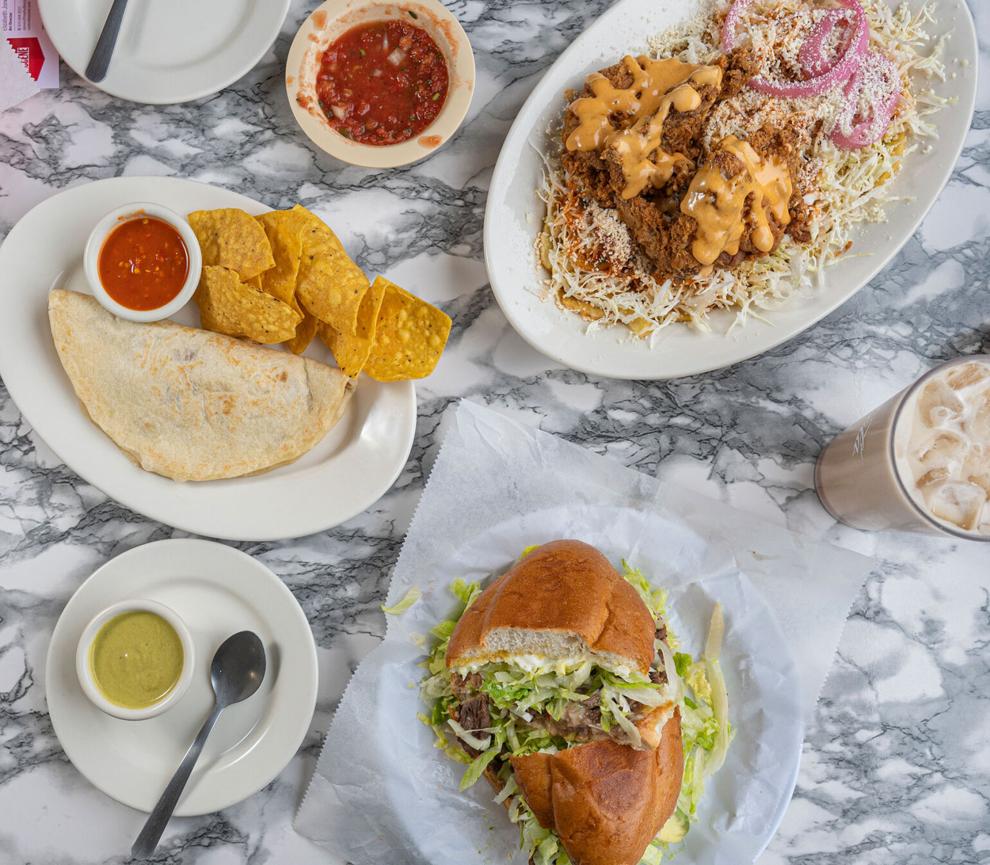 Many consider Nolensville Pike a nearly infallible source of global culinary delights, and it's hard to disagree. If you want Middle Eastern or Mexican, Nolensville Pike has you covered; if you're craving Indian, Thai, Vietnamese or Persian, then you'll be in good hands.
But while the South Nashville thoroughfare is dotted with truly phenomenal restaurants, I can't help but spot the gaps in culinary possibilities along the legendary strip lined with taco trucks and wholesale furniture stores. As wonderfully diverse as Nashville's population is, there are cuisines that remain underrepresented in the Metro area. From the Philippines and Malaysia to Ghana, Spain and Brazil, Nashville has become a melting pot — and to be sure, many of those nationalities are represented in the city's food scene. But the never-satisfied eater and food writer in me can't help but wonder why there aren't more.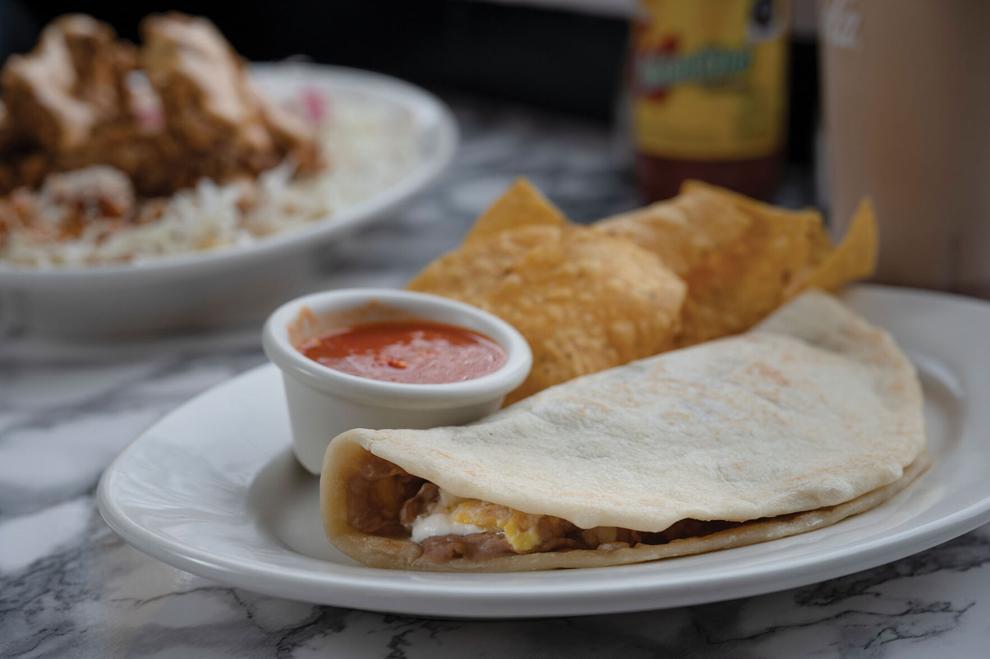 Central America has pretty solid representation in Nashville, but the options outside of pupusas and traditional breakfasts are precious few, and a true Nicaraguan, Costa Rican or Panamanian restaurant has yet to reveal itself. Enter Laura's Cocina, a newish spot located in a quaint, low-key Nolensville Pike space, dishing out an array of homemade and hearty Honduran, Salvadoran and Mexican staples. The building has seen a few other businesses come and go over the years, most notably a Dominican cafe, and before that a tortilleria. But I have my fingers crossed that Laura's Cocina is here to stay — while it isn't the first Honduran spot to hit the area, it is one of the best.
I haven't had a chance to meet the famous Laura in the few times I've gone, but that doesn't diminish the deliciousness of the food on offer. While Mexican and Salvadoran options are on the menu, Laura's Cocina appears to specialize in Honduran food, a woefully underrated cuisine that bypasses the flashiness and burning spice of its neighbors to the north, leaning instead on elevated street food with an emphasis on balanced, earthy flavors.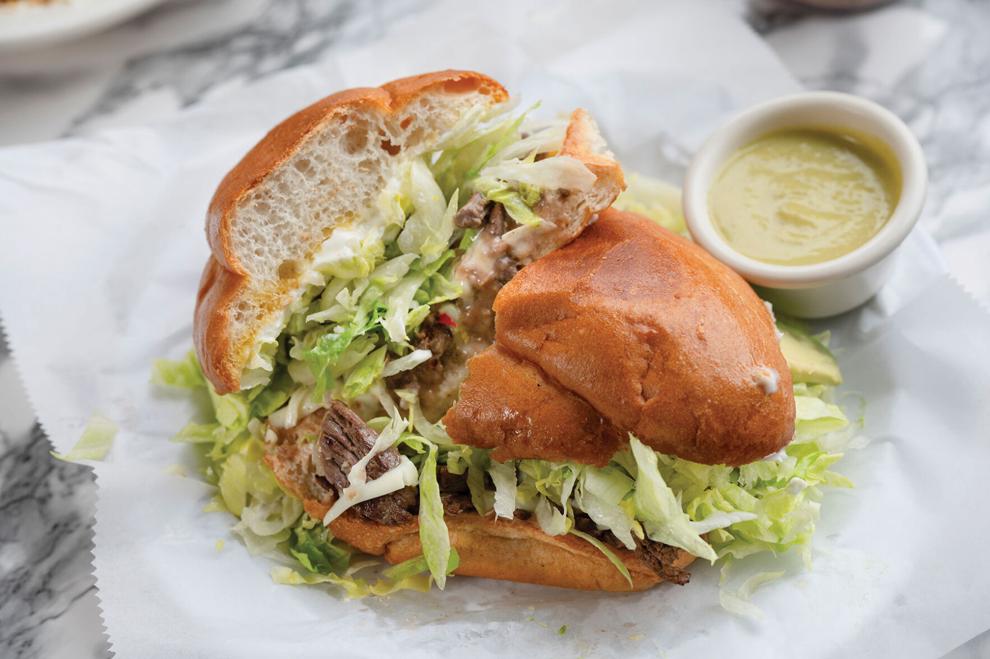 A prime example is the baleada, a distant cousin of the quesadilla with some important differences. On the outside the tortilla is thick, chewy and semi-sweet, closer to naan or Armenian lavash than the thinner, flakier varieties popular in Mexican cuisine. (It's also house-made — listen for the percussive slap-slap sounds of the tortilla being made in the kitchen.) Inside is a combination of scrambled eggs, beans, umami Honduran crema and crumbly queso duro. If you opt for a baleada "con todo," you'll also get a hearty helping of carne asada. It's stripped down significantly compared to the better-known quesadilla, but that's part of what makes it so good. At one time, baleadas were considered peasant food, a simple dish that earned its stripes for its ability to satisfy with readily available ingredients. In a culinary landscape that's increasingly indulgent and overly complicated, it's refreshing to see something so spartan, laid-back and economical still manage to delight.
Then comes time for the main dish, and the complex and wide-ranging menu might make your head swim: chiles rellenos and burritos; barbacoa de res, salty-savory beef ribs, or a heaping plate of glistening carnitas; seafood fajitas, and ceviche; or pan con pollo, a Salvadoran sandwich of chicken, eggs, vegetables and coleslaw, drenched in spicy tomato and achiote sauce. There's a lot to choose from, but the crown jewel, in my mind, is the pollo con tajadas, a dish that has to be seen to be believed.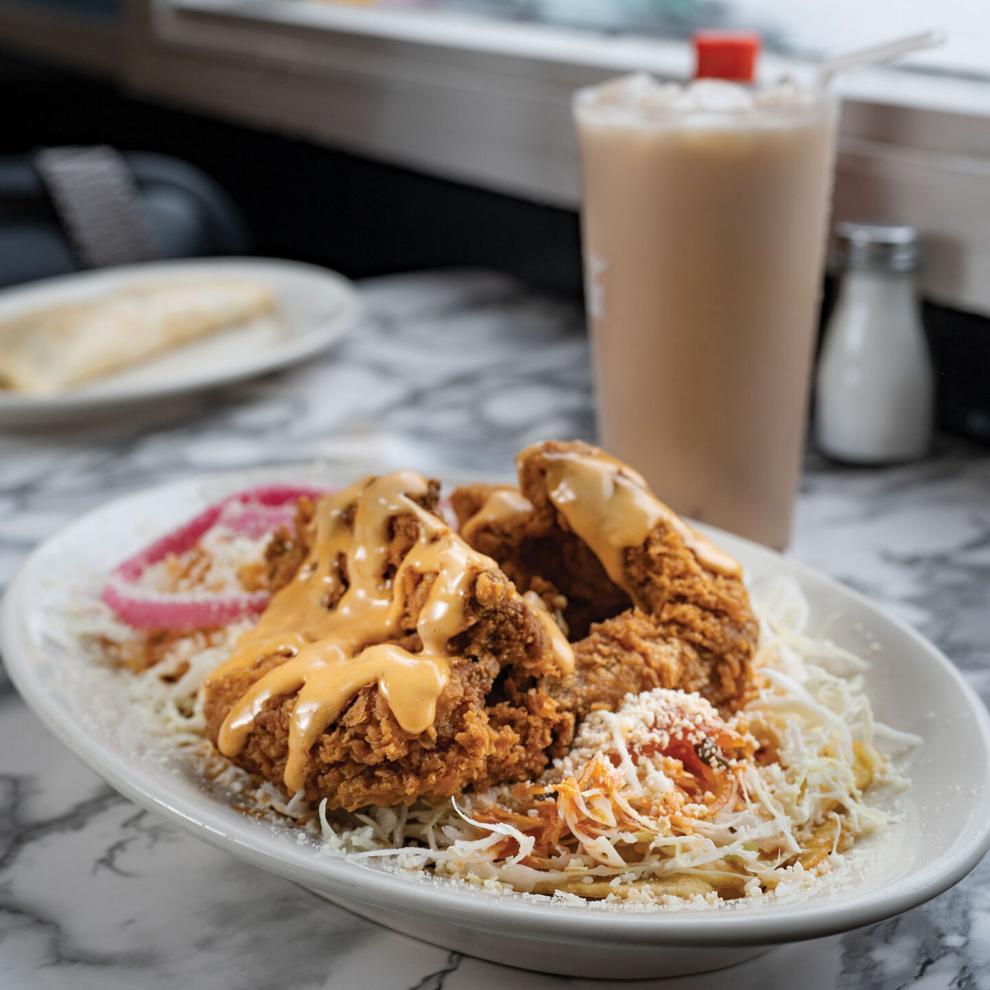 If the chicken were dyed red and the plantains replaced with home fries or beef-tallow tots, then pollo con tajadas wouldn't be out of place at a trendy downtown hot chicken joint. It's a timeless dish in a way — fried chicken on a bed of fried green plantains and Honduran coleslaw (sweeter and slightly spicy), drizzled with a tangy ketchup-mayo sauce and served with pickled onions. You can find pollo con tajadas at a few other restaurants in the area, but the Laura's Cocina version is the best I've had. The sauce is spicy and delectable, the plantains are cooked evenly with no sogginess, and the quality of the chicken itself is very good — a factor that can sometimes take a back seat. I may be inviting controversy by saying this, but I prefer white meat, and I truly appreciate that the pollo con tajadas here features both dark and white meat, as opposed to the traditional approach (a giant thigh and leg piece that's as big as the plate). This dish is just outstanding, and with a fair price point, it's a must-get on the menu.
Laura's Cocina is the latest to enter my rotation of Nolensville Pike spots, and I don't see it dropping out anytime soon. The food here is lovingly prepared, the quality of the ingredients is readily apparent, and there's a lot of bang for your buck. Restaurants like Laura's Cocina are the best of what Nolensville Pike has to offer, and my hopes are high that it's a harbinger of even more diverse, dynamic and underrated cuisines finding representation in Nashville.