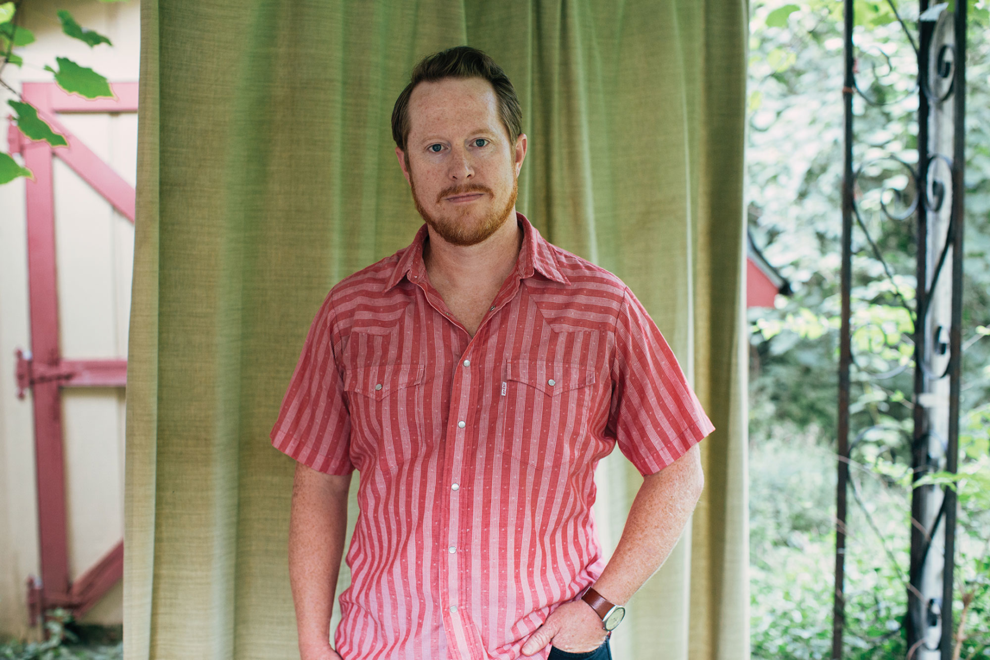 It was March 2020, and Mike Wolf, like many of us, wasn't really sure how to proceed.
He'd spent time at the beginning of the month helping friends cope with the damage from the tornado, texting fellow bar owners from Home Depot, figuring out who needed tarps, bottled water and lumber. Right after that, Chopper — the East Side tiki bar Wolf owns with Andy Mumma and Bryce McCloud — was temporarily shuttered, like other nonessential businesses, due to coronavirus concerns.
Wolf, who became known to locals behind the bar at Husk Nashville before he moved to Chopper, is the author of Garden to Glass, which the Scene called "an exhaustive study of how to incorporate natural ingredients into drinks" when it was published last year. When the pandemic hit, Wolf was writing a follow-up on the "platinum age of American drinking," a phrase referring to cocktail culture, American-made-wine lists and whiskey. The phrase now makes him wistful, as he recalls those halcyon pre-pandemic days. "It was strange to be thinking about this while all the bars are closed."
So Wolf took a hiatus from working on that book, Liquid Gold, which shares its name with his popular podcast and is scheduled to be published in October 2021 with more recipes than originally intended. He sent an email to 70 friends and people he admired from the bartending community, asking them for reflections, inspiration, tips on stocking the at-home bar cart and, of course, quarantine recipes.
Wolf's list primarily featured Nashville mixologists, but also included folks from across the country, among them some contacts he'd planned to work with on a Garden to Glass book tour this year. That initial email was the first step in Lost Spring: How We Cocktailed Through Crisis, released as an ebook on Aug. 25 and available in print in May 2021. A portion of the sales of Lost Spring benefit Tennessee Action for Hospitality, the statewide organization aiding independent bars and restaurants in the COVID-19 era.
"I got the sense from people that there was a fair amount of drinking going on in the house," Wolf says in what may be one of the biggest understatements of 2020. That said, there's no pressure to drink alcohol during a pandemic or any other time — Lost Spring provides plenty of options for mocktails.
In addition to recipes that run the gamut from twists on gimlets to French 75s, the book includes musings on what it means to work in hospitality and what bartenders were thinking about (and drinking and doing) while their workplaces were shuttered. Lost Spring explores love for the industry and pining for its customers.
While Wolf considered himself an introvert "well-suited for a pandemic," the time off made him reflective. "Bartending became my social side. When you realize you can make people happy, you make their day, can turn around their whole trip to Nashville, make the best drink they've ever had — that is what's so great about it."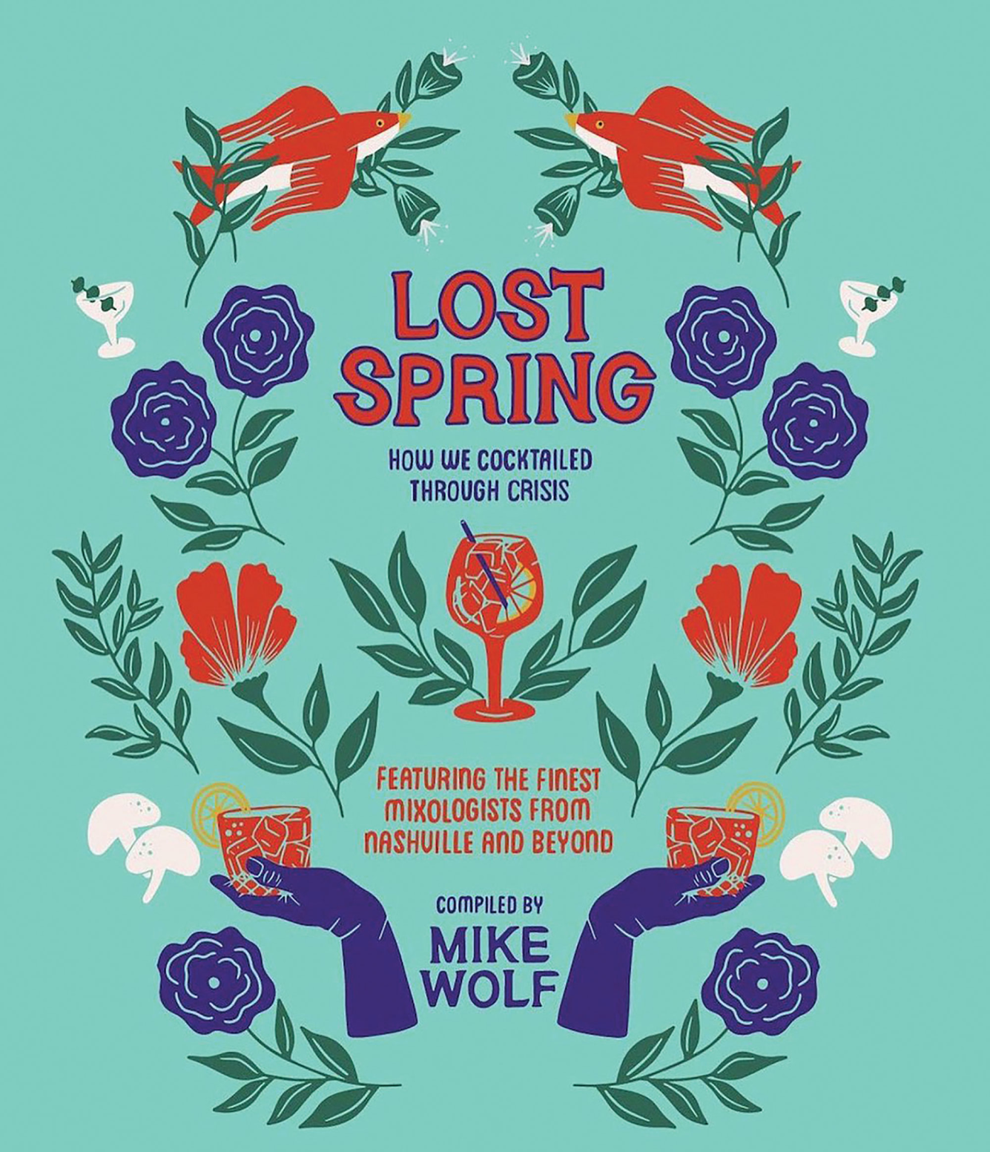 For Demi Natoli, bar manager at White Limozeen and former general manager at The Patterson House, part of rethinking drinks has been rethinking her role and career. "Sometimes I just get people drunk, and that does not feel great," Natoli says. Her retooled White Limozeen menu has fewer large-format options (no punch-bowl drinking for crowds these days, as groups are limited to six people), and instead she's been able to add more specialty drinks to the menu. "It is such a big ask of people right now, to spend money to leave their homes. It is special to us."
Many others featured in Lost Spring agree. Alexis Soler of Old Glory and No. 308 writes, "How do we help humans that are having all these extreme and traumatic experiences restore joy and comfort in spaces outside of their homes?"
"I have even more respect for our role in the lives of people who sit with us," writes Graham Fuze of Butchertown Hall.
The book is not just recipes and remembrances, but also music, including a Spotify playlist compiled by Chopper's Patrick Goodspeed, who's also a DJ. Listen to it as you prepare your specialty cocktail, read the innermost thoughts of your favorite bartenders, or sip during a socially distanced porch hang.
"I started pulling things that were comforting," says Goodspeed. "I did not want to hear the songs I would [normally] hear at work. Those are more social. As a lot of us were at home alone I wanted things that felt lush at home. I thought about how do you make it feel better, a little more calm, without being overly pandering to the highest emotions? Normally I would shy away from these things."
Different parts of Lost Spring will resonate with different folks. Attaboy's Riley Perrin Ellis offers a tribute to late Attaboy bartender Mike Dolfini, who died during the March tornado, in the form of his Shelter Cove drink recipe, a section that is particularly poignant. Goodspeed found Matt Campbell's story about working at Robert's Western World a connective thread for all those who work in Nashville, whether they have served up bologna sandwiches or not. Kynsey Hunter, then bar manager and sake sommelier at the now-shuttered Green Pheasant, offers a recipe for what she calls Boozy Banana Bread, her attempt at creating a cocktail from the two things people made most during quarantine: banana bread and sourdough.
But the philanthropic aspect of the book is its most powerful, as Wolf notes that few hospitality workers have the long-term financial reserve to get through a post-pandemic recovery. Local spirit brands TC Craft and Cathead Distillery were co-sponsors of the book, making donations to the fund as well.
"After the tornado, it was encouraging to see how we banded together as a community," Natoli says. "I am from Florida, and when we have a hurricane there it is every man for himself. Here we all stick up for each other."