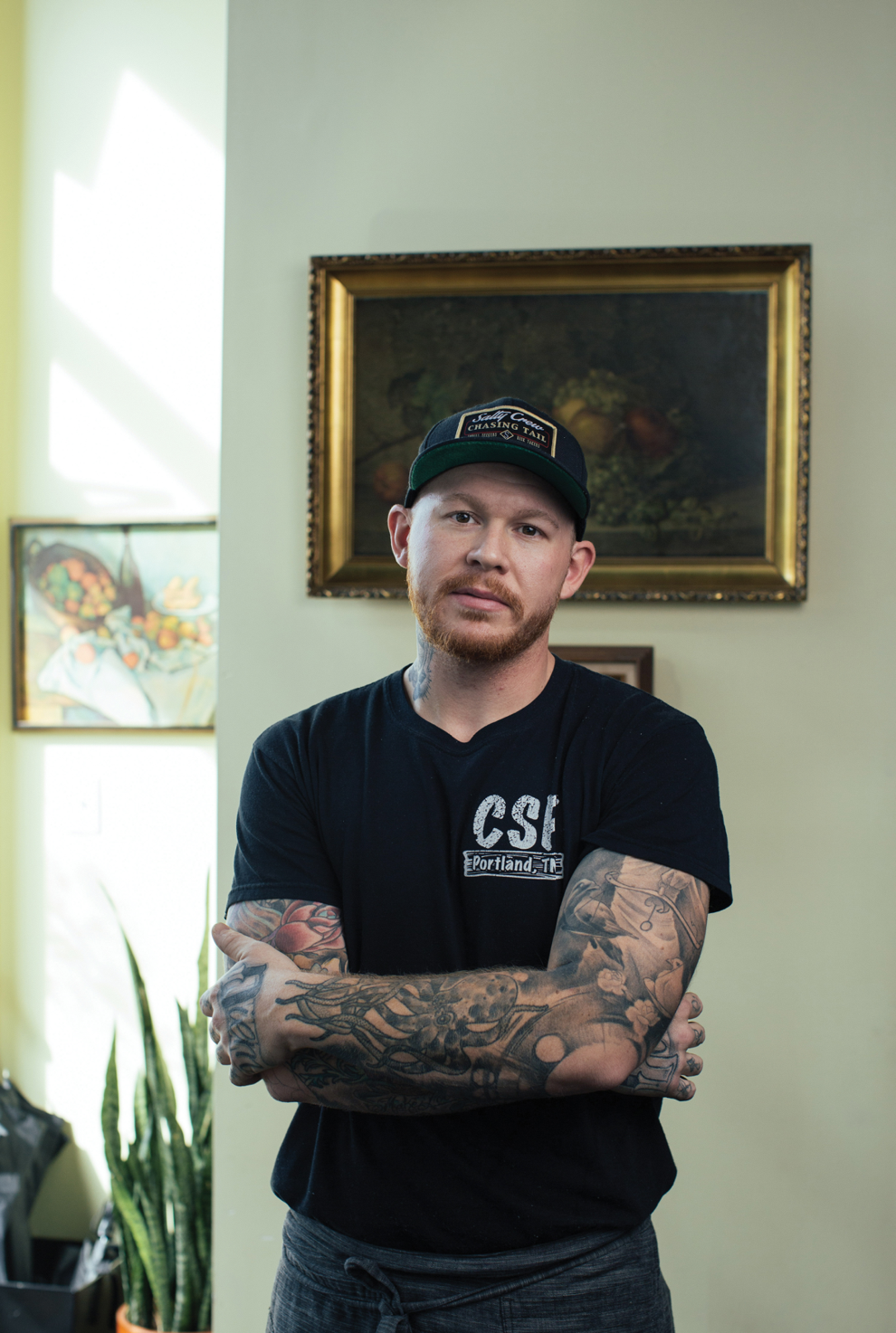 Boys (and Girls) Named Sous
While executive chefs get all the press, they're not the only ones worthy of the spotlight. In the traditional French kitchen brigade system, the exec is often removed from the kitchen, working the pass to assemble final plates and ensuring that every detail of every dish is perfect before passing it off to servers. Sous chefs, French for "under chefs," actually run the line and are responsible for the pacing of service and execution of each station where fire meets food.
With so many open-kitchen concepts in town, it's possible to peer in and watch the show as these talented chefs coordinate and choreograph the delicate dance that takes place as orders fly out of the printer. You may already know the name of the chef whose picture is on the  restaurant website, but here are a few behind-the-scenes people who make the dining experience even better. 
Allie Evans recently took the position of sous chef at Vivek Surti's permanent supper club Tailor Nashville, which is tucked away in the back of RJ Cooper's new Saint Stephen project in Germantown. Evans is a longtime veteran of the Nashville restaurant scene, and we can't wait to see (and taste) what she does with Surti's eclectic menu.
Tess Spratlin has been a part of the kitchen staff at Butcher & Bee since the East Nashville favorite opened in 2015. Executive chef Bryan Lee Weaver's menu is full of lots of small plates with many exotic ingredients that require all sorts of prep to get plates out of the kitchen and on to the table in a timely fashion. Spratlin makes sure that each chef's station at the Bee is locked and loaded and ready to assemble dishes à la minute.
Kenji Nakagawa is probably best known for his work alongside Deb Paquette stretching as far back as their time together at Cakewalk Cafe and continuing to Zola and Etch. He has spent the past few years working at Miel, the seasonally driven West Nashville kitchen under the direction of Andrew Coins.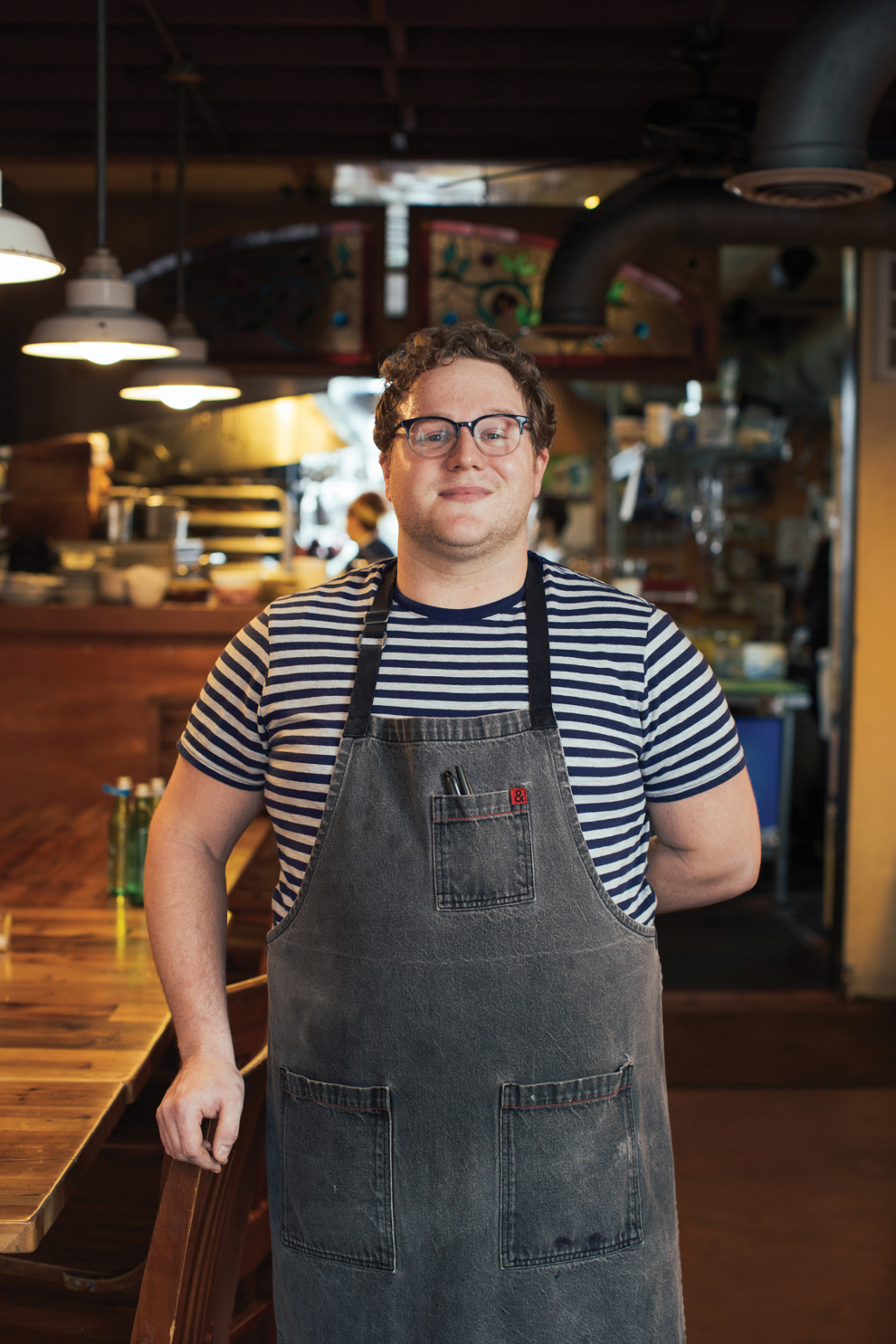 A dinner at Margot Café & Bar often feels like a meal at a dear friend's house, with tables full of diners leaning in to chat with their neighbors and chef-owner Margot McCormack visiting with patrons during brief breaks in service. The reason Margot can take those breaks is that her kitchen is in the able hands of Hadley Long, a native Nashvillian who has risen through the kitchen ranks to second-in-command, technically the chef de cuisine. Whatever you call him, Long's respect for local ingredients and his talent at working with Margot's ever-changing menu makes him a secret weapon in the kitchen.
There aren't many restaurants in town where the executive chef works more closely with the sous than at East Nashville's Peninsula. Literally. Chef Jake Howell depends heavily on his sous chef Cody Bagley to help prepare and taste every element of the flavorful and intricate Iberian plates that come out of the small kitchen at the 38-seat restaurant. The duo must know every step of preparation — including how to stay out of each other's way and keep service flowing seamlessly as diners order multiple dishes to create their own culinary adventure.
Fresh Off the Truck: Creation Gardens
Farm-to-table cuisine has pretty much become a norm among Nashville restaurants. But where is that farm, and how do the ingredients make it from there to the kitchen? Since 2008, that has often been the role of Creation Gardens, a Louisville-based fine-foods company that matches up chefs with producers and purveyors who supply quality ingredients. While some diners look down their noses at huge trucks unloading boxes into restaurants during the early morning hours, Creation Gardens is a little different from those national suppliers. Their slogan is "what chefs want," and their products range from custom-butchered meats and hand-trimmed seafood to produce from local and regional farms and gourmet ingredients like charcuterie and foie gras. The company also educates kitchen staffs by conducting seminars featuring national experts. Creation Gardens serves more than 4,500 businesses across four states, and seeing one of their 125 red trucks parked outside a restaurant means that establishment is using quality ingredients inside.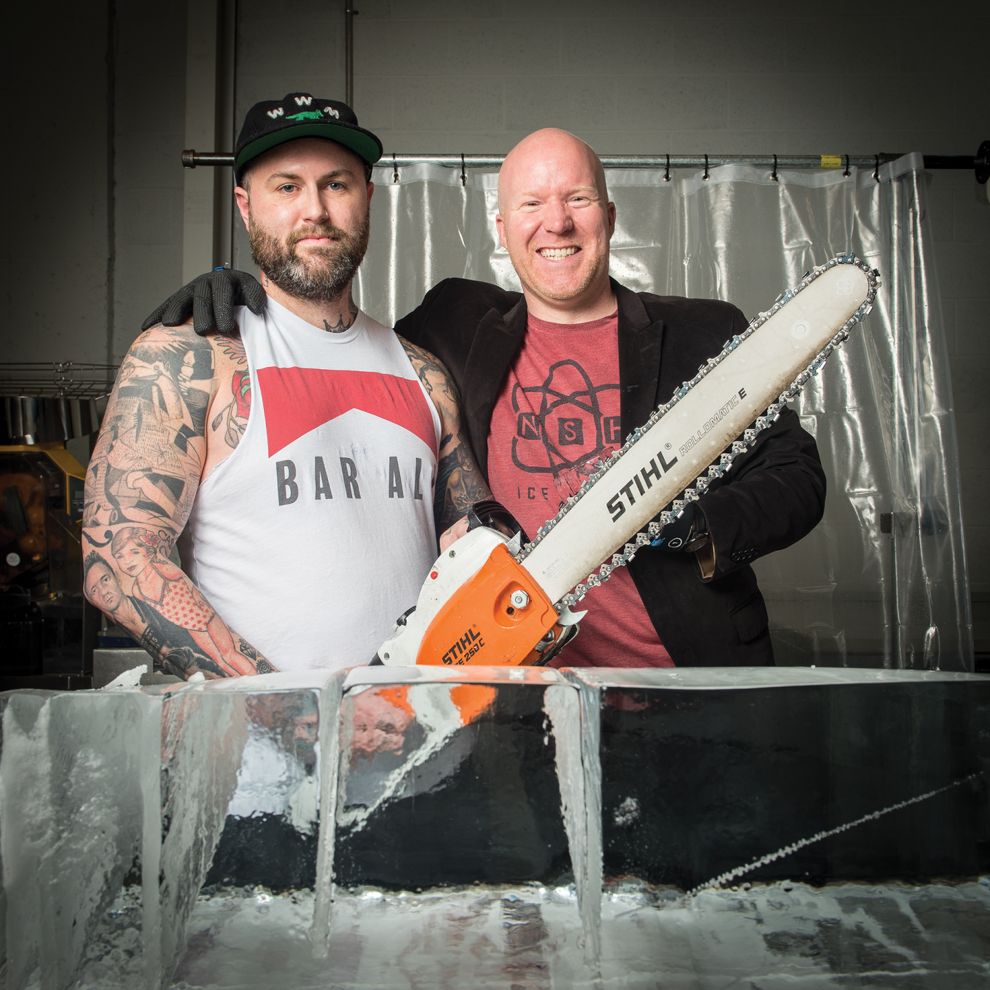 Ice, Ice, Baby: Bar Alliance
Nashville is blessed with some very talented bartenders who really care about the drinks they make. Whether you buy the value of using the proper type of ice in your cocktail — and you really should — maintaining a variety of different shapes and sizes of chilling cubes is truly a differentiating factor between cocktail emporiums. Cold and dilution are important ingredients of creating a balanced drink, and the typical cloudy bar ice that comes out of most industrial ice machines really isn't a one-size-fits-all solution. A genuine Hemingway daiquiri calls for crushed ice pellets, while a dram of scotch is better served with a single large cube instead.
Asking a mixologist to spend time carving ice from a block to create clear spheres isn't the best use of their talents, especially when there's a bar full of thirsty patrons waiting for a drink. Matt Buttel and Freddy Schwenk are longtime fixtures in Nashville's cocktail community, both in bar management and mixing drinks. The duo saw the opportunity to up the city's ice game, and a few years ago they created a new business called Nashville Ice Lab. Using large industrial ice machines, they produce crystal-clear blocks that weigh more than 350 pounds, which they then saw and chip and shape into multiple configurations that are appropriate for specific applications. From 2-inch cubes to long highball spears to punch-bowl blocks to perfect spheres, the team can fulfill just about any need. They are even working with a 3D printing company to design a system that can convert a block into just about anything you can imagine.
After starting out with ice service for a few local bars, Buttel and Schwenk expanded their business to provide fresh-squeezed juices, artisan flavored syrups and even hydroponically grown herbs for bartenders to use in their concoctions. Not only do these quality ingredients make for better drinks, they also free up time for bartenders and bar backs to concentrate on their customer-facing duties. This additional focus led to a company name change to Bar Alliance, to better reflect their full-service offering to the trade. They also work with private parties to provide fresh, pre-made drink mixes to which caterers or hosts can simply add alcohol to create unique drinks for weddings and parties.
Bar Alliance now services clients across the state, with notable local customers including Pearl Diver, Kayne Prime, Attaboy, Folk, Bastion, Geist, The 404 Kitchen, Henley, Sunda and many others. Schwenk also offers the benefit of his years of experience opening bars and designing cocktail menus to craft drink lists at many of the best establishments in town. If you've enjoyed a creative cocktail at Oak Bar at the Hermitage Hotel, Chauhan Ale & Masala House, Flamingo Cocktail Club, Rambler or Geist, then you have benefited from Schwenk's talent and the efforts of Bar Alliance.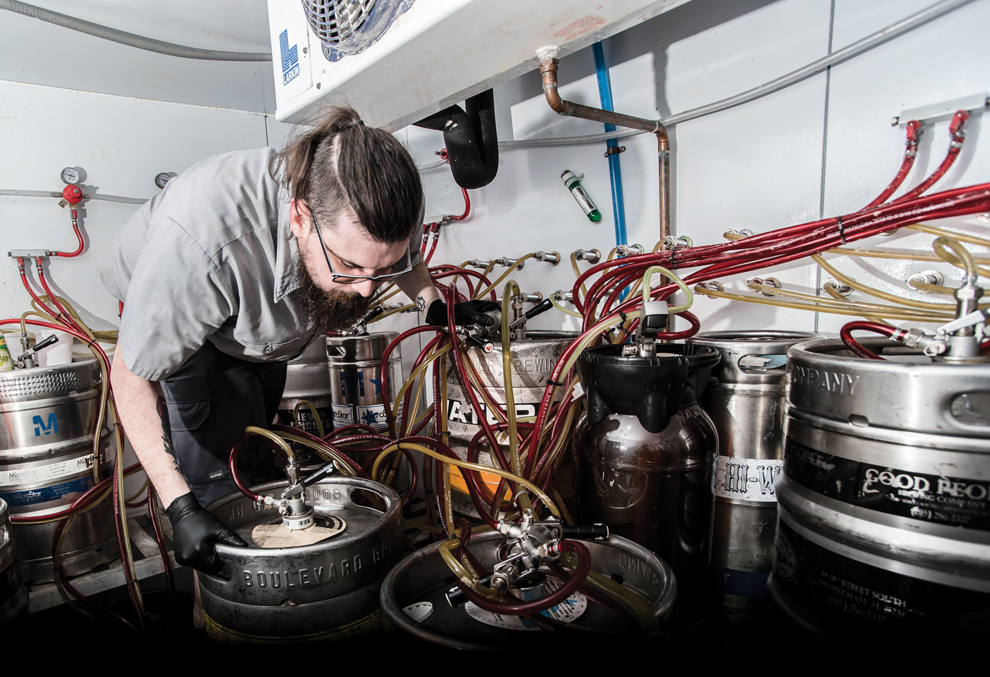 The Craft of Draft: A Head for Profits
Before the rise of local and regional craft beers in Nashville in the late '90s, there was little care given to how clean the tap lines were at our favorite watering holes. Heck, a little mold might actually have added character to the insipid light lagers that were sold by the skunky pitcherful at "Drink or Drown" nights around town. But with the first taste of hoppy Sierra Nevada or sip of the malty goodness of Blackstone's St. Charles Porter, local beer drinkers discovered that good beer actually tastes better, and that the condition of a bar's draft system really matters. Enter A Head for Profits, a local company founded in 2010 that specializes in the installation and sanitation of draft beer systems at bars and restaurants.
While a little bit of funkiness is actually desirable in the barrel-aged sour beers that are growing in popularity, craft brewers expect the beers they work so hard to produce to taste like they intended. Beer poured through a dirty line can turn a drinker off that brewery forever, and they'll often be more than happy to share that opinion through social media outlets like the beer-enthusiast app Untappd. A Head for Profits contracts with all links in the supply chain, from breweries to distributors to retailers and bars to maintain the cleanliness of their systems. Sanitation guidelines suggest that tap lines should be chemically cleaned as often as every two weeks, and AHFP manages thousands of taps across the region. They also conduct staff training to teach bartenders how to pour a proper pint and maintain sanitation between cleanings. So the next time your favorite craft beer tastes the way you expect it to at a local bar, you may have them to thank.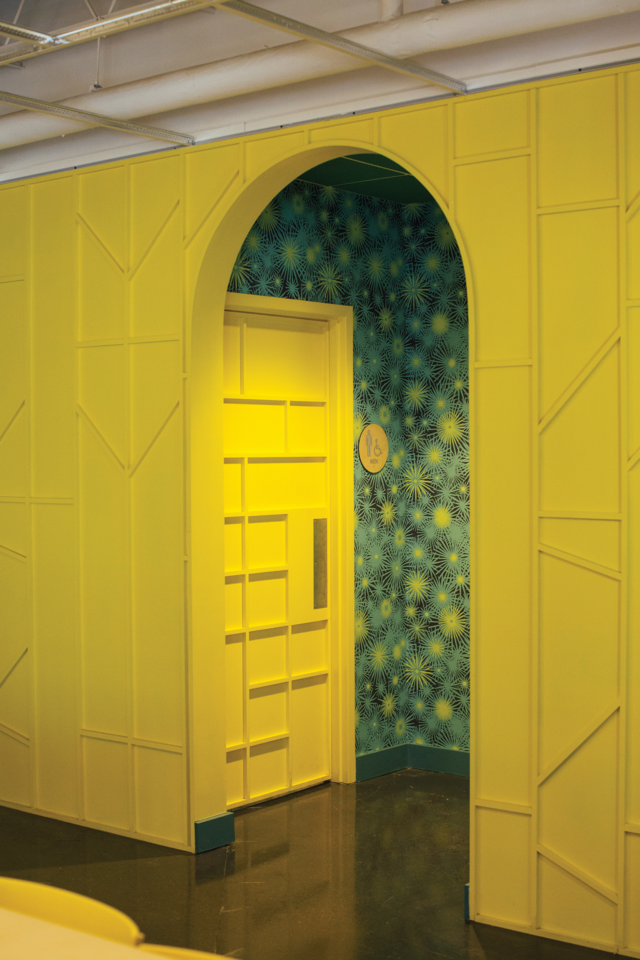 Jackalope's "The Ranch"Photo: Daniel Meigs
Beyond Barnwood: Powell Architects
When it comes to decor, Nashville has some really striking restaurant and bar spaces. While the lowest common denominator used to be slapping some recovered barnwood paneling on the walls and calling the place farm-to-table, restaurant design has evolved far beyond that, in large part thanks to the efforts and creativity of East Nashville design firm Powell Architecture + Building Studio. 
In the past, the ambiance of the dining area was often an afterthought, but now the design can actually drive the cuisine, and vice versa. Powell participates in concepting exercises early in the planning process for their projects, combining architecture, construction, interior design and details down to the size, shape and color of the plates as part of a holistic approach to creating a restaurant space.
The result of this philosophy is a portfolio of some of the most attractive restaurants, bars and taprooms in town. Rather than creating cookie-cutter designs, Powell makes each space unique, but similar enough that once you start to pay attention, you'll notice the underlying themes tying their projects together. From the bright-white subway tiles juxtaposed with dark hardwood of Butchertown Hall to the steampunk-industrial vibe of the soaring space at Old Glory to the playful jewel tones and dramatic hanging origami light fixtures that create a vibrant atmosphere for culinary exploration at The Green Pheasant, Powell works with its clients to marry design with cuisine as carefully as pairing an unctuous ribeye with a tannic cabernet. Other Nashville projects where Powell shines include Stay Golden, No. 308, Two Ten Jack, Fat Bottom, Tennessee Brew Works and the new Jackalope taproom called "The Ranch." They say you eat first with your eyes, and it's not just what's on the plate that matters.