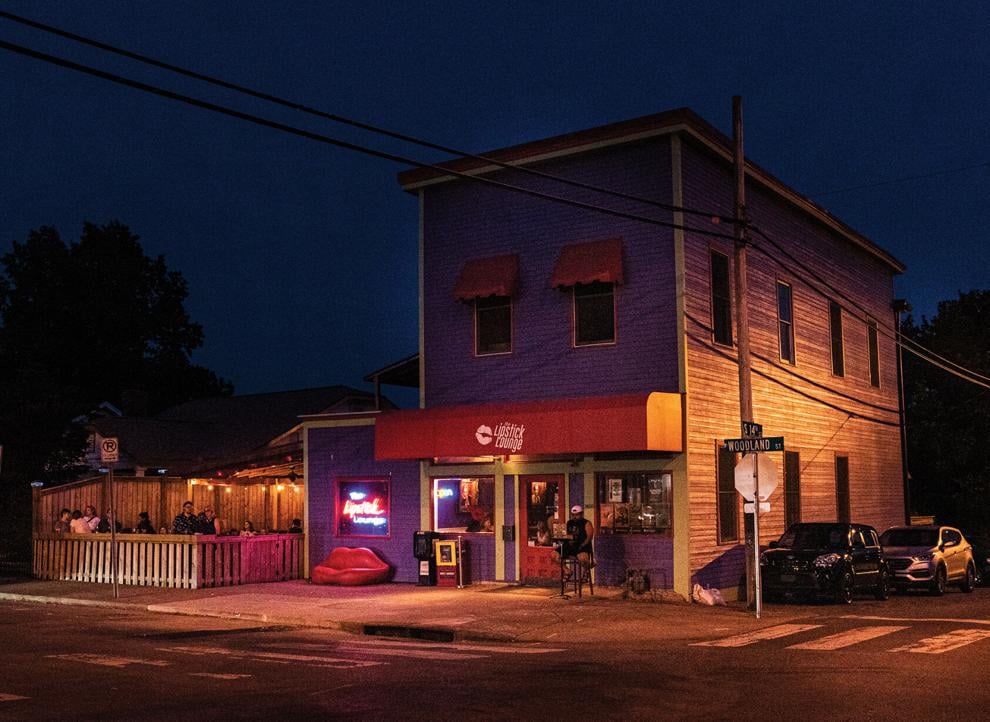 Like many creative types, New York filmmaker Erica Rose was facing March 2020 with "nothing to do but reflect on the importance of gathering and safe spaces." She started thinking about the lesbian bars "that helped me become comfortable with who I am. The Cubbyhole, it knew I was gay before I did," she says of the Manhattan bar.
Rose read research about the closures of LGBTQ bars. She was shocked to learn that there were perhaps only 16 lesbian bars in the entire United States, down from more than 200 in the 1980s. "Only 16 left in the country?" Rose says. "Alert the community! I consider myself pretty entrenched, and I didn't know it was that bad."
Rose and co-director Elina Street created The Lesbian Bar Project, which first unveiled a two-minute PSA designed to call attention to the precarious situation for lesbian bars in the country as the pandemic kept them shuttered.
One of those bars was East Nashville's The Lipstick Lounge. Rose learned that Lipstick Lounge had sustained damage from the March 3, 2020, tornado. The bar reopened after some basic repairs only to close a few days later due to the COVID-19 shutdown orders. The Lesbian Bar Project teamed up with Jägermeister's global #savethenight initiative to raise funds for the bars during the pandemic. In 2020 they raised more than $117,000; Lipstick Lounge received about $7,000. 
"That money was a lifesaver for us," says Christa Suppan, co-owner of Lipstick Lounge.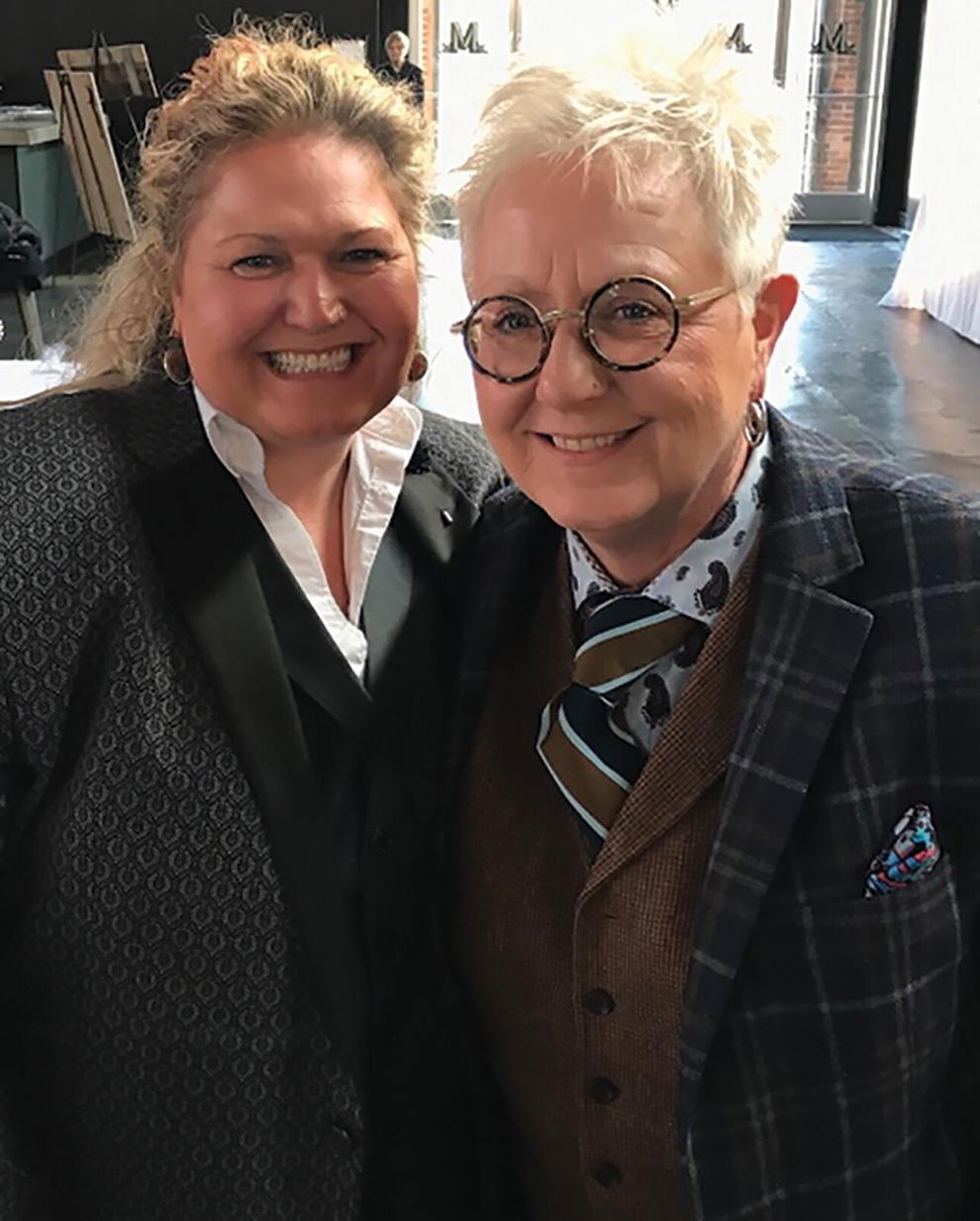 The bar opened in September 2002, because "there was not a space for us to be comfortable in," says Suppan, speaking of herself and business partner Jonda Valentine. (The two dated in the past, and while their romantic relationship didn't last, their friendship and business partnership did.) "We wanted to build a bridge in the community. We wanted a space where we could set the rules. Most of the comments we get are, 'Thank you for having a safe space. You saved my life.' "
As Rose and Street humanized the staggering statistic of lesbian bar closures, they were able to show how these spots were more than just places to get a drink. In June of this year they released a 20-minute documentary short — executive-produced and narrated by Lea DeLaria (known for her performance on Orange Is the New Black) — focused on three cities (New York, Mobile, Ala., and Washington, D.C.), listing all of the bars, including Lipstick Lounge, at the end. With the creation of that short film, The Lesbian Bar Project launched a second round of fundraising, again with Jägermeister, hoping to raise an additional $200,000. After the first PSA was released, Rose and Street determined that there were a handful more lesbian bars than they initially believed — perhaps 21 in the country. Some are well-funded and therefore have opted out of participating in the fundraising portion of The Lesbian Bar Project, leaving 19 bars, including Lipstick Lounge, to split the next round of funds.
In the future the project may become an episodic series highlighting each bar. For now, Rose hopes it helps prevent queer spaces from being erased. 
Suppan, who received two rounds of PPP funding and put many expenses on her credit cards in addition to getting The Lesbian Bar Project money, acknowledges that things were hard last year. Repairs were needed to the 125-year-old building on Woodland Street, even before the tornado damage. Without knowing if operating at reduced capacity would bring in the funds they needed and facing inventory and staff shortages, they discussed permanently closing the bar. Suppan and Valentine decided to pray about it on their own, and when they regrouped, they learned that they had come to the same conclusion. "We weren't done," Suppan says. "If it were totally a monetary thing, we would have closed the first year." Given the so-called bathroom bills and other anti-trans legislation in Tennessee, she says, "To leave it now would be a disservice. This is why we are not done."
Suzy Woods, an East Nashvillian who describes herself as a "karaoke junkie," is relieved. She's been a customer at Lipstick Lounge since it opened. "It is not like a bar, it is more like a safe space for people," says Woods, who participated in some pandemic Facebook Live karaoke to raise funds for the regular DJs who couldn't work during lockdowns. "I was genuinely worried that they were not going to be able to open up."
"I was weirdly proud that Nashville had one," Woods says of how few lesbian bars are left in the country. "It is a magical unicorn in our city." 
Rose says the reasons why there are so few are complex. Part of it may be the wage gap: A household with two men is likely to have more disposable income than a household with two women. Assimilation has led to queer women, trans and gender-nonconforming folk — particularly the younger generation — hanging out at bars that aren't specifically billed as lesbian bars. Older patrons may be frequenting bars less often in general, as they raise kids and have different social circles and responsibilities.
Over the years Suppan and Valentine have adapted Lipstick Lounge, so they are not intimidated by changes that may come next. "People will tell you what they want, if you listen," Suppan says. That has meant changing the decor — it used to have more of a lounge vibe, both in the room layout and the menu. They tried to offer brunch multiple times (it finally stuck) as well as lunch (it didn't). Benjamin Slinkard, who performs drag under the stage name Kennedy Ann Scott, is now the bar's show director, emceeing karaoke and hosting game shows. 
The demographic has changed too. A decade ago, Suppan says she knew everyone who came in the bar, knew everyone's dog's names. Younger patrons, she says, don't know what it was like to not be able to go inside a club without a male escort. Suppan appreciates that she and her wife can go into any bar in East Nashville and feel welcome. But she also acknowledges that they don't necessarily feel comfortable acting like a couple at bars downtown. And for that reason alone, it is important to keep Lipstick Lounge open and to support others who are doing the same.
One unexpected upside of The Lesbian Bar Project has been new connections among bar owners. Some bars, like Slammers in Columbus, Ohio, have reached out to do a merch swap. Suppan has heard from folks who are visiting all 21 bars, the same way some people hit up all Major League Baseball stadiums. "It has all been so amazing."