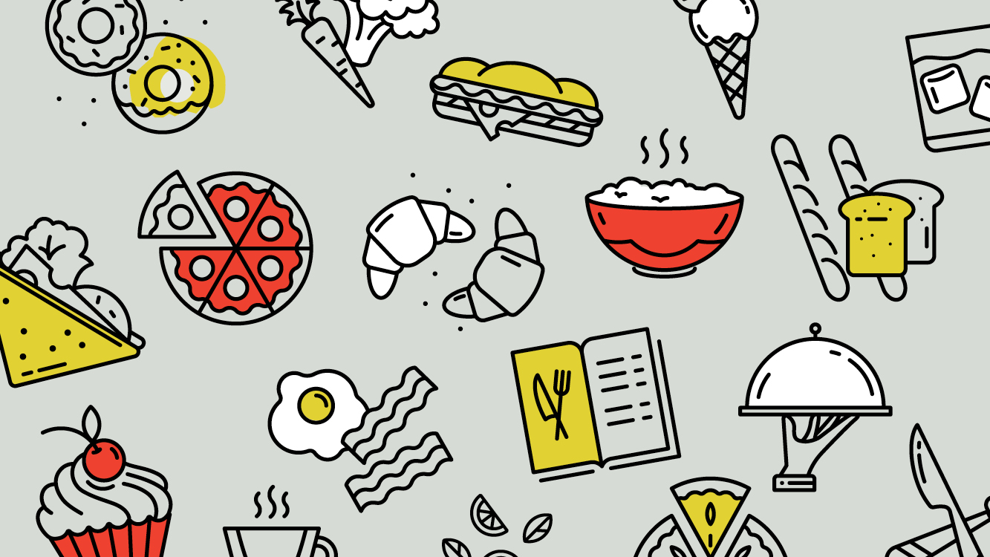 What do the people responsible for Nashville's booming dining scene really think?
For the Scene's second annual food-industry survey, we made a list of chefs, general managers and owners at many of the best restaurants in town and made them a deal — we give you a list of questions, and all we ask is that you respond with honesty. The participants run the gamut from experienced veterans with decades in town to talented newcomers, with a diverse mix of ages, races and genders. There are representatives from some of the city's highest-rated places as well as favorite neighborhood joints.
We asked more than 60 people to participate, and roughly 40 responded. By agreeing to withhold their identities, we got a look at Nashville's dining scene through the eyes of those most responsible for its current success. Have a look at the results.
---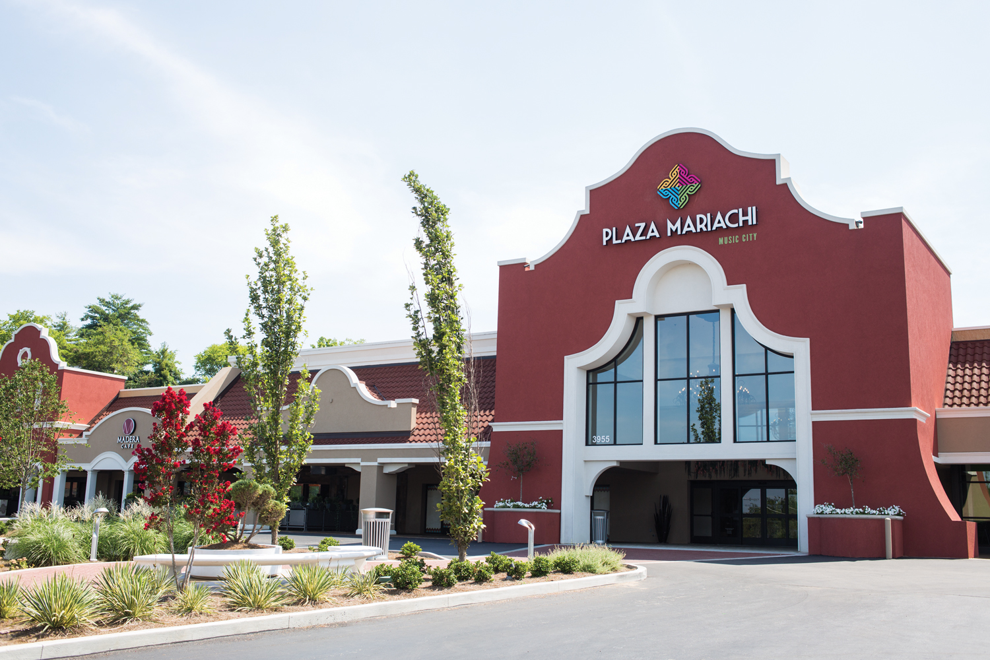 1. What's gotten better about the local restaurant scene since last year's survey? 
Responses were mixed on this question. More than 15 percent of those we polled said some version of "not much." Two people mentioned Plaza Mariachi, the Nolensville Pike center that features a food court with multiple Latin American cuisines — one responder called it "a bold undertaking that is fun to visit." And while some hailed the arrival of high-profile chefs who opened places like the Henley and Pastaria — one noted "there are so many more choices" and "the influx of talented chefs" — one prominent chef noted the success of the home team: "There are actual local chefs still here and afloat." Almost everyone we surveyed was aware of the sheer volume of new restaurants, and that cuts a couple of different ways. "The good restaurants are staying consistently good and making the bad ones easier to spot," said one chef. Another said, "All the way around, from what is being locally owned, raised and produced for us to work with and then the quality and freshness of what people are doing, is so much better." Finally, one well-known chef identified what may be a very good thing for Nashville: "I feel like the industry is becoming a little more tight-knit. I have noticed more chefs supporting and promoting each other, sharing knowledge. We are all in this together."
---
2. What's gotten worse? 
Many chefs and restaurateurs lamented the effects of an overheated market. Said one owner: "We are in a serious bubble — front-of-house service sucks, and the food as a whole is starting to suffer in regard to creativity and consistency, all because the talent pool is so incredibly drained." "The piece of the pie you get is a lot smaller," said another. "Bad service kills great food," lamented another owner. "Some highly lauded, chef-owned establishments may want to think about that. Or partner with someone that has extensive FOH experience. Service is generally awful in this town."
One successful younger chef had this insight: "I have mixed feelings about established chefs and restaurateurs from other cities building outposts here. A transplant is one thing, but to replicate an existing concept in a place you know or care nothing about is another. There are many more new restaurants coming down the pipeline, and I think people who really care about our local industry and economy should be battening down the hatches." Another chef pointed out what we've been saying at the Scene for a while: "Steakhouse, steakhouse, Southern food, steakhouse ... sorta boring New American food. What is happening that is interesting?"
One recent arrival took stock with a sense of humor: "Since I'm a newcomer, it's probably people like me!"
---
3. What's the one thing you ate in a Nashville restaurant (not your own) that you really loved? Hated?
(It's always fascinating to see what food professionals spend their money on when not in their own kitchens. Below are 12 positive responses, and four  that are … not so much.)
Loved
"Porchetta at Nicky's Coal Fired and the meatball sandwich at City House."
"The new 404 Kitchen butter beans. Death row dish."
"Lisa Marie White's cinnamon rolls at Marsh House. So goddamn delicious."
"The sausage at Von Elrod's is outstanding."
"Loved the grilled sweet potato with nduja butter at Rolf & Daughters."
"Did you get to try that tomato sandwich at Urban Cowboy? Kinda makes me mad because its so good but so simple."
"The tartare at 5th & Taylor was amazing."
"Loved the beef-heart tartare at Black Rabbit."
"Sounds kinda lame, but the chicken at Josephine is fantastic."
"Uni porridge and squid-ink-lardo toast at Peninsula."
"The Würzfleisch from Kuchnia + Keller was delicious."
"Everything at Bastion."
Hated
"I recently went to 5th & Taylor for dinner with a friend and had possibly the worst burger I have had."
"Firebirds on my most recent visit — prime rib tasted like frozen Choice beef. Walked out $70 short and got home to eat a PB&J."
"Whole chicken at Josephine."
"Two Boots' gluten-free pizza is the worst."
---
4. When I'm craving dessert, I really want …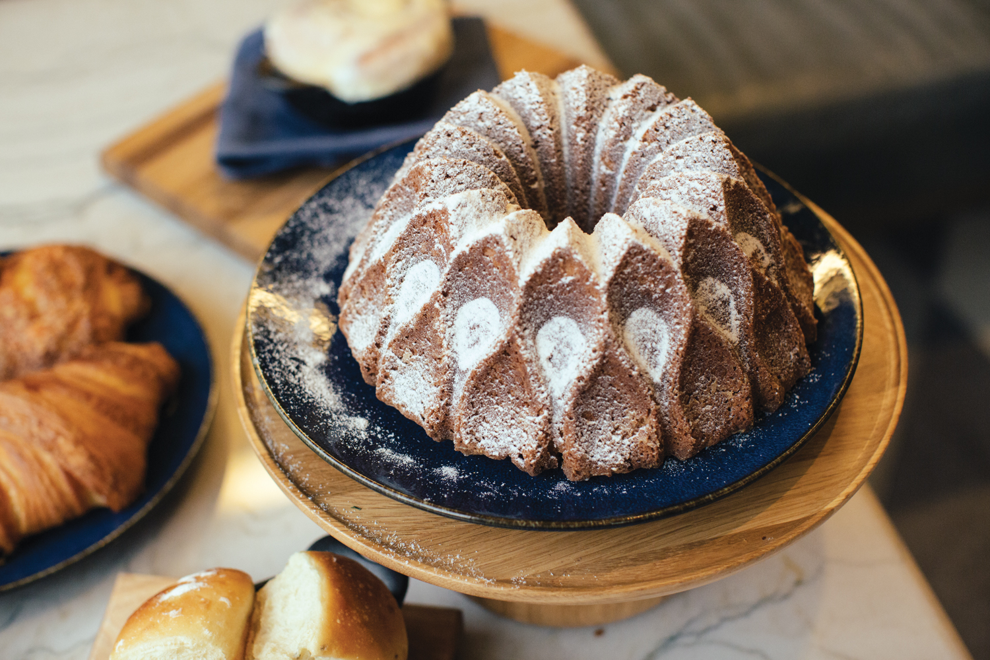 "Anything Rebekah Turshen makes, the most under-the-radar pastry chef in the country."
"Anything Lisa Marie White makes."
"Bread pudding from Arnold's."
"Really old cheese and fine port at Bastion."
"The sundae from Henrietta Red."
"Leland Riggan's caramel cake."
"The butterscotch budino at Pastaria, along with all of their gelatos."
"The cobbler at Josephine."
"Frozen custard — not really available here, but Culver's is a good fill-in."
"Pied Piper Creamery's Shotgun Wedding Ice Cream, which has raspberry, amaretto, red velvet cake."
"Soft-serve from Bobbie's Dairy Dip."
"Gulab jamun cheesecake from Chauhan."
"Skillet chocolate chip cookie from BrickTop's, of course."
---
5. What's your opinion on the state of minority chefs in Nashville? Is diversity improving? What could be done to make it easier for women and minorities to head up more kitchens? 
One of the most heartening things about our poll was the insight we received from several chefs across multiple demographics and races. Here are five of our favorite responses:
"It sucks. Thank God for the boys at Slim & Husky's."
"I think there are less minorities working in kitchens here than other cities, simply because Nashville is less diverse. No chef I know would turn away someone with skill and ambition because they were a person of color or a female. I think being more supportive of employees in general is a way to help people with disadvantages progress to leadership roles. And when it comes to ownership, access to capital is a huge barrier to entry — here's where I think being 'outside the box' works to someone's disadvantage. But hopefully recent awareness of these issues will begin to level the playing field and create opportunity."
"I don't think it's changing much here, but I think it mostly reflects the demographics in Nashville. There aren't a ton of Asian folks here, Mexican or South American folks. The black community is mostly being neglected or gentrified. I don't know what the answer is. Better inroads and hiring in the black community would be a good start. I definitely came to town ignorant of the politics and what was going on."
"First, minority chefs do exist in this town. I think immigrant chefs have a long way to go in order to put their food on the map. Inherently, most immigrants believe Americans won't eat their food, which results in either an oversimplified version or something that is vaguely reminiscent of the real thing. There's also very few minority restaurateurs on the map. A lot of listicles put the popular restaurants on a list, but there is a lack of appreciation for the amount of work that goes into ethnic food, as well as a false perception that it should be cheap. For example, a great roast chicken with salsa, tortillas and vegetables at El Amigo on Nolensville is $10. But widely overrated celebrity chef Jonathan Waxman charges over $20 for half a chicken."
"I know, for women, we are really looking at things like maternity leave and seeing how they do it better in Europe. I think if restaurants and local governments worked together better we could make it easier for people to raise families in the restaurant industry. As for minorities, I think there are a lot of economic hurdles that come into play, especially when it comes to obtaining training without going into debt. I think the more culinary education that starts to happen in the middle school and high school settings the better."
And one dissenting opinion:
"I don't care about whether we have minorities or not. I don't look at people that way. They are either a good chef and restaurant or not. Women and minorities should have the same chance as anyone else, and I think they do. Some of the best and most renowned chefs in this town are women and minorities. Look at Margot, Deb, Mrs. Prince and Mrs. Bolton, Maneet, should I go on? People are making an issue of a problem that I don't particularly think exists. This is not about politics, it's about food."
---
6. If an investor came to you with $1 million in seed money and 25 percent ownership stake, what would you do with the money? 
Interestingly, most of the answers to this question did not include "open a new restaurant" — although one prominent chef told us, "C'mon, I have like 20 ideas — are you trying to trick me into something?" Many were pessimistic about short-term prospects. "Easy," said one owner. "Either buy real estate or put it in the bank to hold for economic downturn." "Invest it in Bitcoin right now," said another owner, adding, "Your chance of return will be greater for the next two years." "I would start a company that buys used equipment from all of the restaurants I expect to close in the next 12 to 24 months," added another owner.
One idea was inspired: "Start a nonprofit that helps children have easier access to healthy foods in school." At least two people were reading the minds of the entire Scene staff ("Open an authentic Chinese restaurant — why doesn't Nashville have better Chinese food?"), while others had some interesting support ideas. Said one chef: "Open a business that supports the restaurant scene. Linen companies, glassware companies, equipment, flowers, etc." Said another: "Start a salumeria to sell to restaurants and grocery stores." Amen.
---
7. Shake Shack, Fatburger, Whataburger, Umami Burger, In-N-Out: Which one of these would you be most excited to see open here? 
One-quarter of the survey responded with either "no more burger places" or "none of them," but the rest of the field was tied between Shake Shack — which is coming soon to Green Hills — and the West Coast's In-N-Out. In spite of the question, there were a few votes for Pat Martin's new Hugh Baby's concept on Charlotte. There were some West Coast holdouts for Fatburger, too: "Any real L.A.-head knows that Fatburger is what's up though."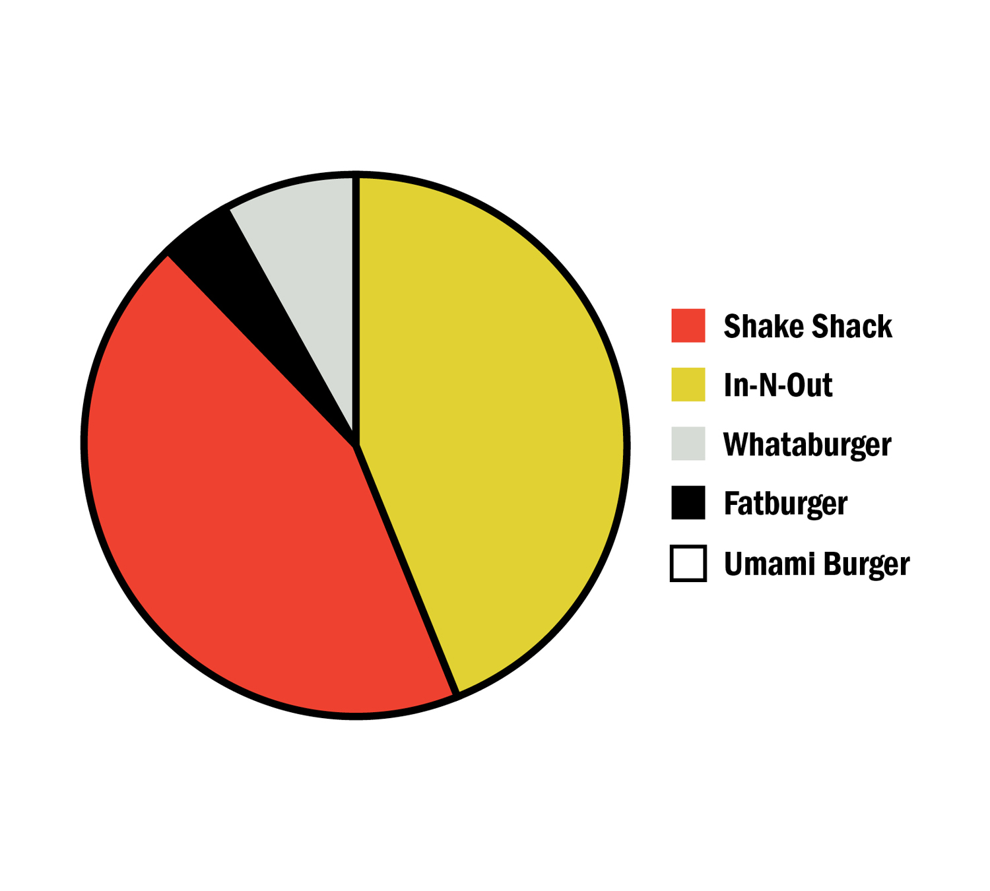 ---
8. What would be your dream restaurant project for Nashville, either for you or somebody else to open?
It's no surprise that chefs and restaurateurs have strong opinions about what sort of dining concepts they'd like to see come to town, and that many of them are still hoping for more and better Asian food. Begged one chef: "SUSHI, SUSHI, SUSHI. PLEASE!!!!" Others were even more specific. One wanted "an omakase restaurant for someone else to open, for me to eat."
Others asked for specific restaurants, like "an urban, more accessible Blue Hill at Stone Barns" or "an authentic high-end Mexico City breakfast restaurant (El Cardenal, Pan Dolce please!)" Chefs were split on the concept of high-end food courts, with some asking for "an incubation food hall that has a mix of retail, tattoo shops, craft coffee, local artisan-made goods, and different food concepts similar to Grand Central Market in Los Angeles," or something "similar to Chelsea Market or Krog Street Market." One wag suggested, with tongue firmly in cheek: "A food hall. That was a joke. I hope it made you laugh."
---
9. How have the awareness of and attitudes toward workplace harassment changed in your kitchen and front-of-house in light of the attention shone on the restaurant industry lately? 
The biggest term used by those surveyed? "Zero tolerance." With a number of high-profile names in the hospitality industry attached to problematic behavior (including John Besh, who opened Marsh House here last year; Besh was removed from his company after allegations of systemic bad behavior), many Nashville restaurants have reinforced the notion that a restaurant isn't a place for harassment. "Overall, the change in awareness is great, it needed to happen," said one prominent chef. "What I'm concerned with is the overly sensitive environment we are now in. I'm concerned that it will either dilute the true atrocities that need to be dealt with or create an environment that is completely unproductive due to the strict overprotective rules that need to be followed, or both." Said one owner: "It has cast a long-needed light on the underbelly of our industry, and given a voice to those who have been told for so long, 'That's just how it is in a kitchen.' " Another chef-owner echoed this: "We have always had HR, but we came out with a much more defined harassment policy for our staff. No one should feel uncomfortable in the workplace." But our favorite piece of advice came from the chef who reminded us that good hiring prevents bad situations: "I don't think anything really changed in our workplace — mostly because I don't like working with dirtbags."
---
10. We all know there's a labor shortage in local kitchens. What could be done to improve it?
We all hear about the reputed 100 people a day moving to the Nashville area, but apparently they're not jumping to work in kitchens, because Nashville chefs are dealing with a major shortfall in the labor pool. Here's what the chefs would do about it: One pointedly suggested "a serious investment in culinary school modeled after Charleston, with serious chef input — not dated locals who can bring nothing to the table but dated vision with no new ideas." Another is willing to take on the burden: "I'll do it myself because it's so much easier with so many inexperienced cooks. Quit watching these make-believe food shows that paint a picture of a chef's life that is all fame and no work!"
Another respondent said: "Better immigration laws. I think we have to borrow ideas from other hospitality cities, such as New Orleans, to understand how they are are able to fill their ever-growing culinary scene." One said: "Maybe some tax incentives for young cooks to move to Nashville." A frequently suggested fix focuses on the simple economics of the industry. "Stop opening more huge restaurants," bemoaned a restaurateur. Another pulled no punches: "I think that complaining about a labor shortage while you are actively building a 150-seat restaurant displays a bit of naïveté. Maybe it's time to figure out a different business model. If labor is an issue, maybe you should find a way to allocate more of your resources in that direction. Give your staff a reason to work with you. Provide a better environment. Just like anything in life, you can choose to complain about a problem, or try and figure out a solution."
---
11. What trend would you like to throw into a wood-burning oven?
Our poll respondents are totally over a few recent trends. Ironically, one of the crazes that local chefs would like to see die in a fire is … well, fire. "The term 'live-fire cooking' has got to go," stated one. Another complained about "wood-fired communal hipster dining — it's gotten tired, and everything is so similar." Charred vegetable dishes were also a frequent target of derision, along with "grain bowls, smoothie bowls, elevated anything." Other chefs are done with "avid Yelpers" and "Instagram influencers," while another curmudgeon complained about "servers not wearing uniforms." He continued, "Half the time I don't know if I am talking to a server, a host, a manager, the owner or an escaped convict." And stay out of his yard!
---
12. If I could ban one thing from Nashville menus it would be …
Although several agreed with the chef who said, "There is nothing about food that I hate or despise," many were ready to strike some things from the city's menus. Here are some of the best answers: 
"Anything low country. It's not us and doesn't speak to our terroir. We live in the hills of Tennessee, for crying out loud."
"Truffle oil." [Twice.]
"Hot chicken 'whatever' — it's not an ingredient, but stop it. Nobody wants 'hot cauliflower.' "
"Anise."
"Green onions as a garnish."
"Truffles."
"I'm tired of flimsy corn tortillas on skimpy little 'street tacos.' I would rather eat Taco Bell than many of these half-assed 'street tacos.' "
"Fake craft cocktail menus."
---
13. Who will be the next Nashville chef to win a James Beard Award? Who should be?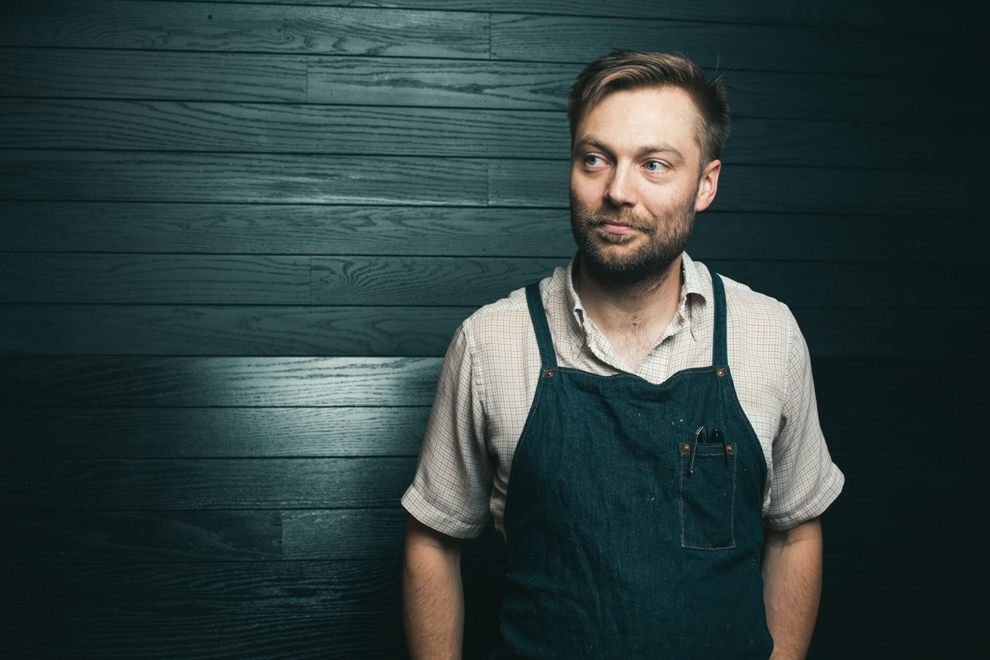 Following Josh Habiger's success at The Catbird Seat and Bastion, it's no surprise that he led this list; his name represented almost a third of the answers given. Three other names were mentioned multiple times: Margot McCormack of Margot, Andy Little of Josephine, and Philip Krajeck of Rolf and Daughters. Little and Habiger were on the Beard semifinalist list this year, but no Nashville chefs progressed to the finalists. "The fact that Philip Krajeck isn't on the list is ridiculous," said one chef, echoing a familiar note. Other mentions included Julia Sullivan (Henrietta Red), Matt Bolus (The 404 Kitchen), Bryan Weaver (Butcher & Bee) and Jessica Benefield (Two Ten Jack).
---
14. What four faces would be on Nashville's Culinary Mount Rushmore?
When it comes to who local chefs would memorialize in marble, two of the favorites actually worked in the same kitchen for a while. Tandy Wilson cooked in Margot McCormack's eponymous restaurant for several years and still considers her a mentor. The third spot on Nashville's Mount Rushmore is reserved for Deb Paquette of Etch, known for her bold international flavors and carefree attitude. The monument sculptor will have to get a little creative with the last bust, since the Goldberg brothers — Max and Benjamin of Strategic Hospitality — received the fourth-most votes. (Or as one chef joked: "Just take whichever Goldberg looks best 200 feet tall.")
Other local luminaries who received multiple votes for immortalization in stone include André Prince Jeffries, Randy Rayburn, Josh Habiger, Pat Martin, Philip Krajeck, Tyler Bown, Sean Brock and Andy Little. Two respondents with a sense of history suggested ex-Shoney's and Captain D's CEO Ray Danner.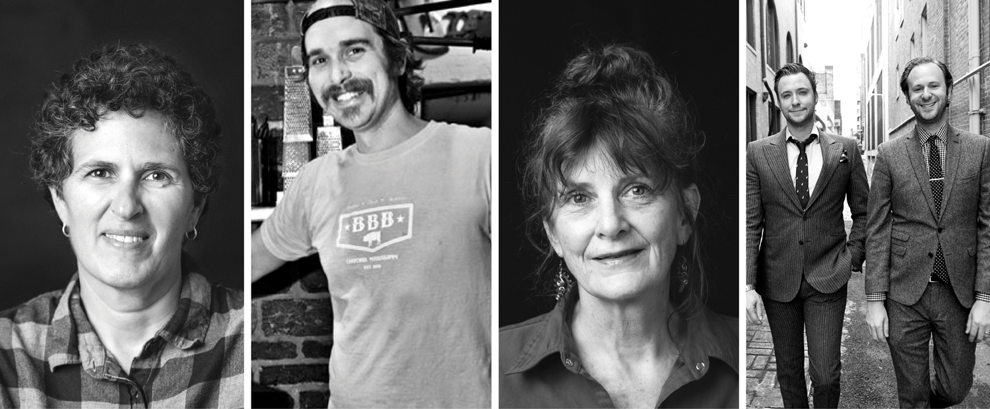 ---
15. Health inspectors in Nashville are …
After hearing some complaints from chefs about the state of Metro health inspection, we decided to poll the group. Although there's a fair amount of grumbling over certain aspects of the system — hazard plans get a lot of eye-rolls — most are happy with the amount of oversight: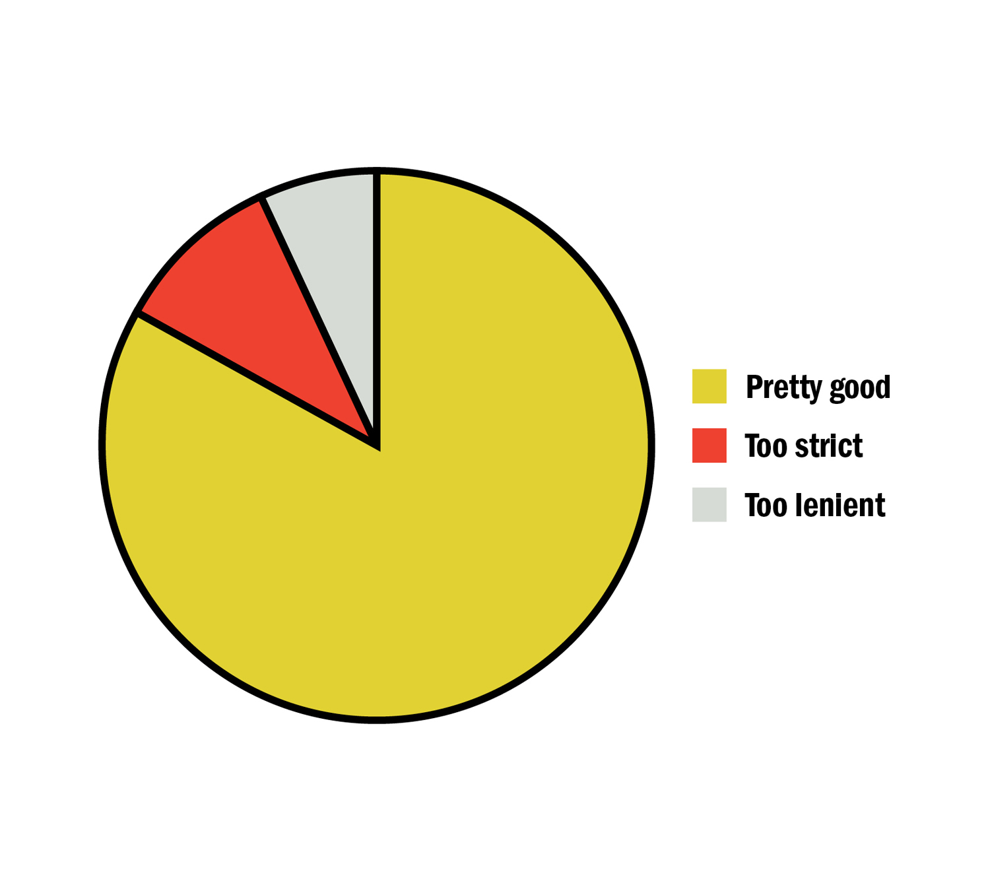 ---
16. The restaurant where I got great service in the past year was …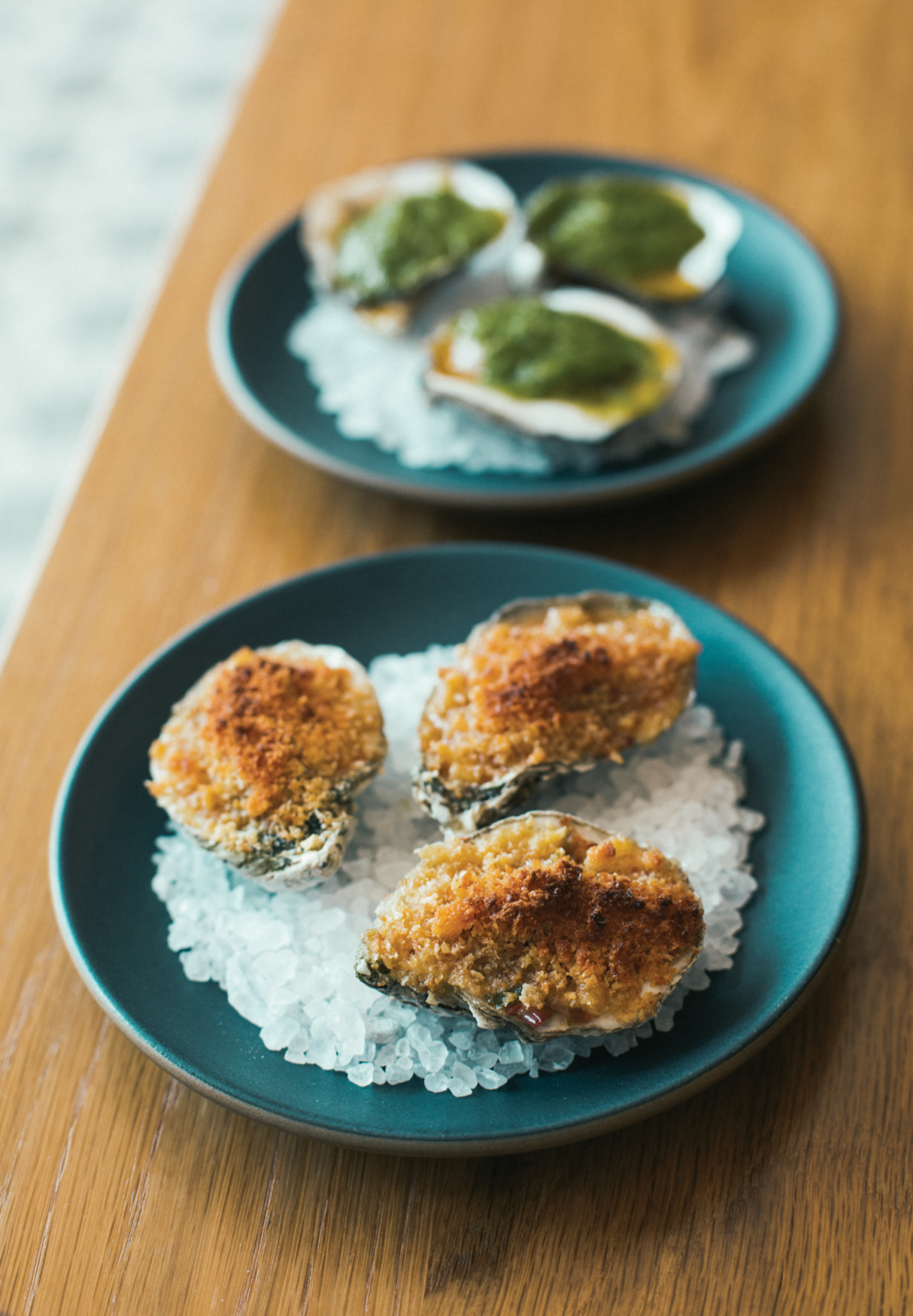 Out of all of the responses, only three places received multiple votes: Bastion, Henrietta Red and Josephine. Several other places got mentions — Lockeland Table, Gray & Dudley, Nicky's Coal Fired, Husk — and there was some love for the steakhouses. Says one chef-owner: "I hate to admit it, but Jeff Ruby's. As far as service, I don't think there is a close second." 
"Kayne Prime," says another. "Consistently the best service in Nashville." Bonus points to the owner who found great service in a drive-thru: "The Chick-fil-A in Cool Springs. Good Lord, they move about 1,000 cars an hour through that drive-thru. Crazily efficient operation."
---
17. The Music City Food + Wine Festival has raised the city's profile. What would you change about it?
Few things inspire such strong feelings among the city's chef class like the Music City Food + Wine Festival, the culinary extravaganza in September. On the one hand, it provides great exposure to a large group of restaurants and vendors, but at the same time it can be a logistical nightmare for chefs to actually serve great food (heat and rain have been problems) on the small budget that the festival provides. And don't even get most Nashville food pros started on the festival's showcasing of TV stars over other great chefs or local talent. Here are some of the more interesting suggestions we heard:
"I would make it an event that is aimed toward industry professionals rather than TV personalities. I am confident that if we could attract more respected chefs it would be a destination event rather than just a field trip for the people from Brentwood and Cool Springs."
"More diversity among participants. There's no reason events like Pat Martin and Friends should feature exclusively white dudes. Pat's a friendly guy — there's no excuse." 
"It should actually feature and advertise Nashville chefs. Not the celebrity ones that go on the circuit."
"Have a way to separate the people who really are at the festival to learn about food and wine from the people who are there to get completely hammered. That's like a one-to-20 ratio, so the logistics would be a bit different."
"Begin moving it to specialized formats. It has been on repeat for a few years."
"More exposure on local talent. Have more sections like Pat Martin and Friends, do a spirits tent that's all based on Nashville spirits, a Hot Chicken Area all about our different styles and brands. Have a chef forum that is all local chefs and meet-and-greets."
"The chef lineup. Bring in relevant personalities, not the same old worn-out lineup."
---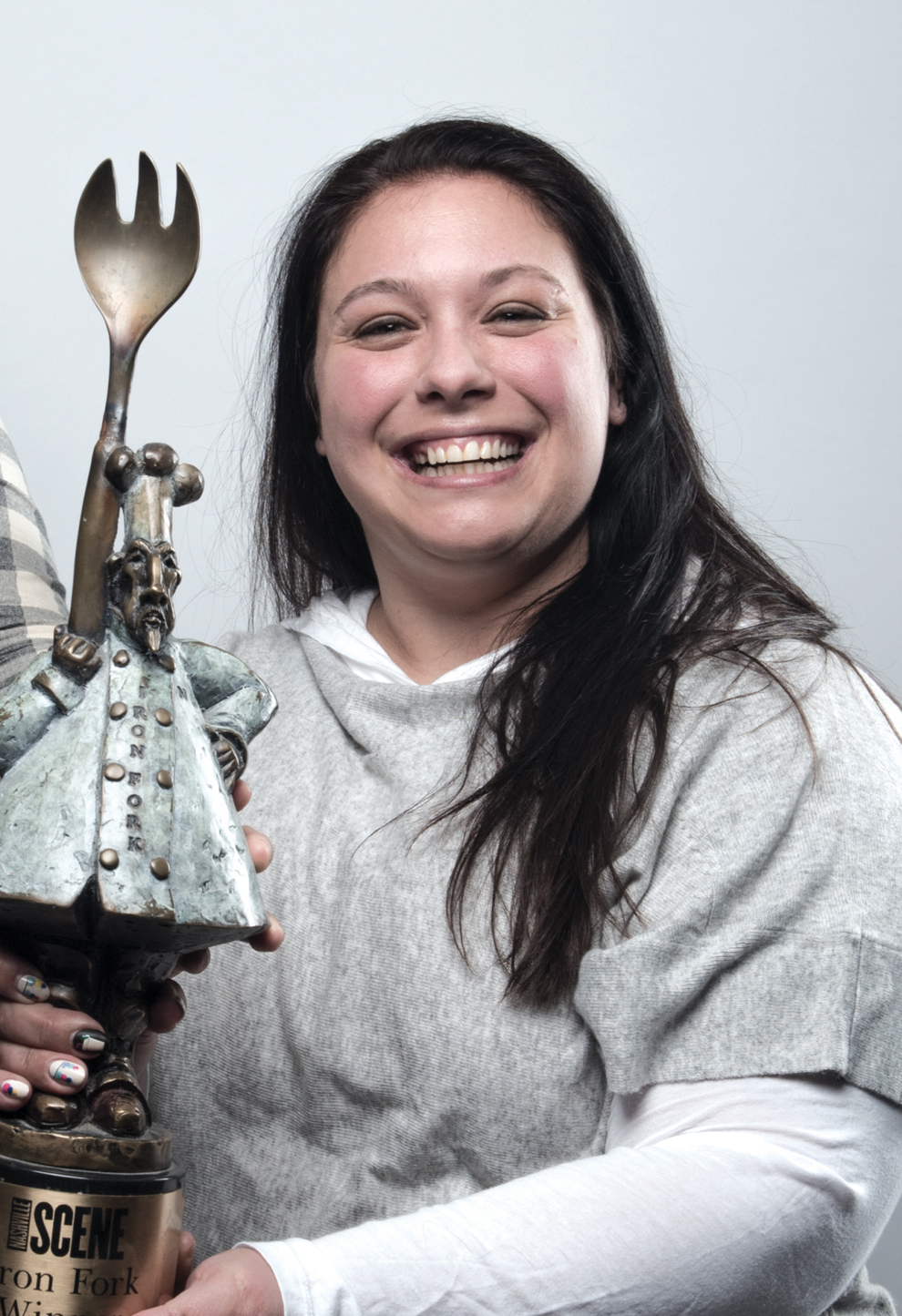 18. Who is the most underrated chef in the city?
Several folks got multiple votes: Jessica Benefield (Two Ten Jack), Hal Holden-Bache (Lockeland Table), Tom Bayless (Urban Cowboy's Public House), Matt Bolus (The 404 Kitchen) and Edgar Pendley (Urban Grub). There were two out-of-the-box names that popped up, too. "The chef at Mysore Palace," says one chef about the Cool Springs vegetarian Indian place. "One of the best restaurants in the city." "Mama at Korea House," says one of the most respected chefs in the city. We couldn't agree more.
---
19. What underserved areas for fine dining would you open a restaurant to showcase?
Want a lights-out meal? Go to the Gulch or Germantown or East Nashville and you'll have lots of options. But for most, a great fine-dining experience means traveling to another part of town. If you're in Bellevue or Donelson — our two highest vote-getters — you'll probably agree. Here's where the panel thinks a good restaurant might do well: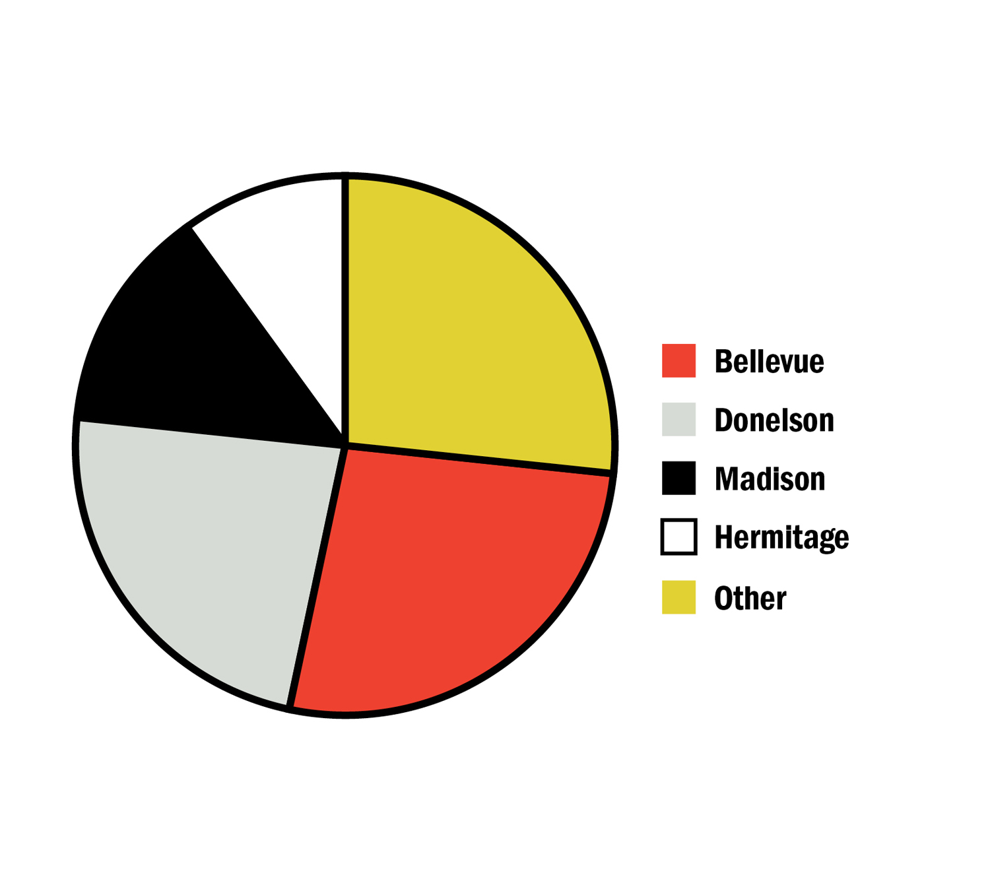 ---
20. Get in your car and drive somewhere for a weekend of eating. Where are you going? What are you looking forward to when you get there?
When Nashville culinarians want to get out of town and enjoy some road food, they are in agreement as to where to head. The clear top choices are Chicago, Atlanta and Asheville, N.C. If you want to eat where the chefs go, clip out this paragraph and save it in your glove compartment. Asheville: Cúrate, The Market Place, Rhubarb, Cucina 24, Nightbell, Admiral, Limones. Chicago: Chinatown, The Publican, Pilsen, Little Vietnam, Big Star, Roister, Parachute, Maude's Liquor Bar, Milk Bar, Lost Lake, Au Cheval, Lonesome Rose, Lena Brava. Atlanta: Buford Highway, Kimball House, B's Cracklin' BBQ, Sushi Hayakawa.
Other popular culinary destinations included Memphis ("a better food town than Nashville"), Louisville ("cure my hangover with a hot brown") and New Orleans ("especially Compère Lapin.")