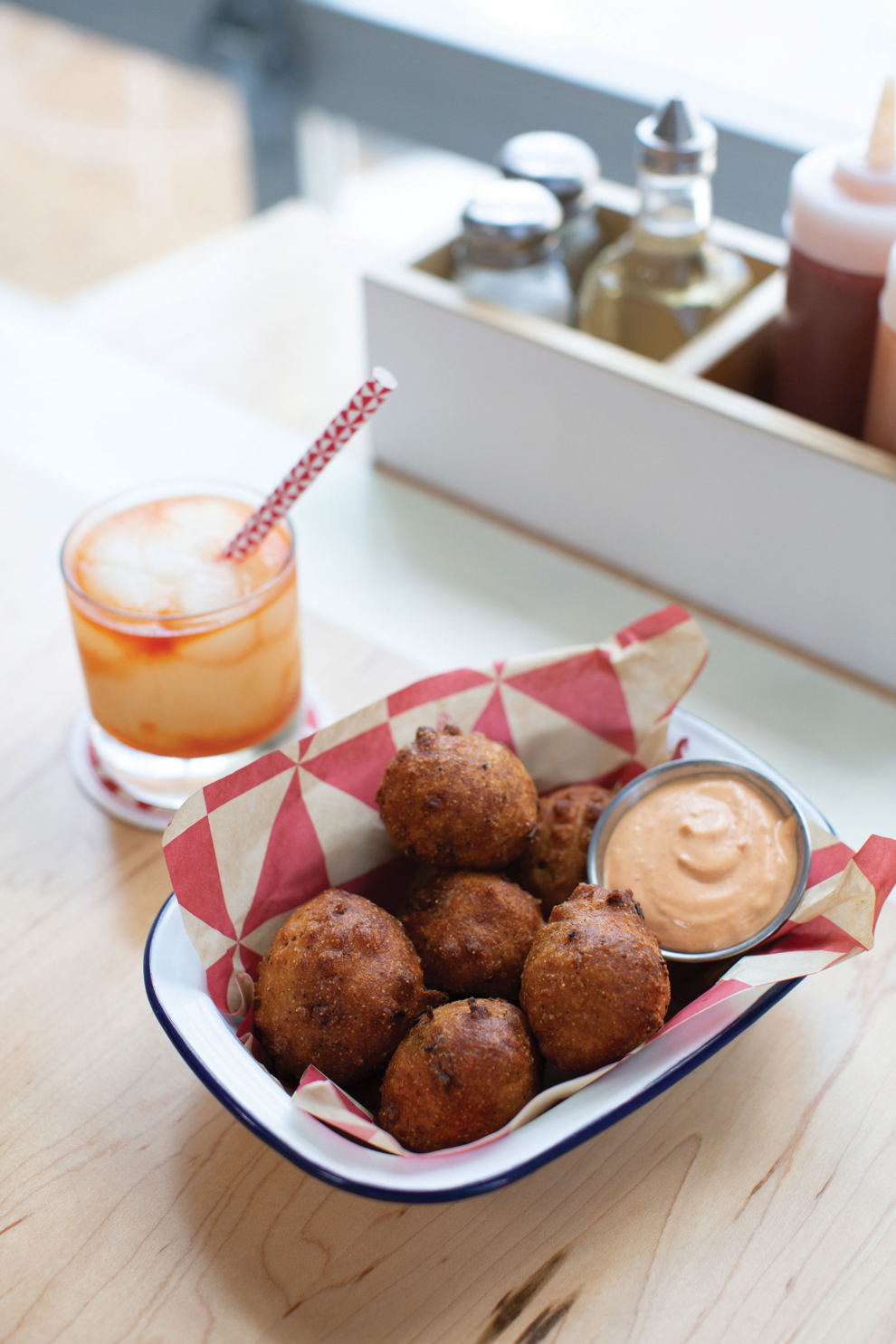 Nobody makes a hush puppy like my Uncle Nubby. Nicknamed "Nubby" at birth because he was short and stout like a nubbin of corn, he fries hush puppies and catfish on his West Tennessee farm every Fourth of July like the true American he is. They are crispy and flavorful, made with fresh cornmeal, and they taste like summer. Thanks to Uncle Nubby, my hush puppy bar is high — so you can imagine my surprise when Parson's Chicken & Fish cleared it. 
The bright, breezy Wedgewood-Houston spot starts with Three Sisters Garden cornmeal, a local go-to the Parson's folks brought from Chicago when they opened their second location here this summer. They add scallions for freshness, cream cheese for richness, and pieces of Benton's ham hock for salt, smoke and texture. They fry all of that to crunchy perfection, and serve the puppies with harissa aioli, a piquant mayo infused with assertive North African spices that stand up to the golden-brown goodness. At $5 for six pups, they're a great snack to split, but are also substantial enough that some folks could likely make a meal of them.
As a counterpoint to all that decadence, I recommend tacking on the delightfully lethal Pisco Control. The citrusy frozen drink is made with Control Pisco (South American brandy), Dimmi (an Italian spirit with notes of burnt orange, star anise and vanilla) and an Angostura swirl. If you're looking for a balmy, boozy way to say farewell to summer, Parson's porch, puppies and Pisco are the trifecta.