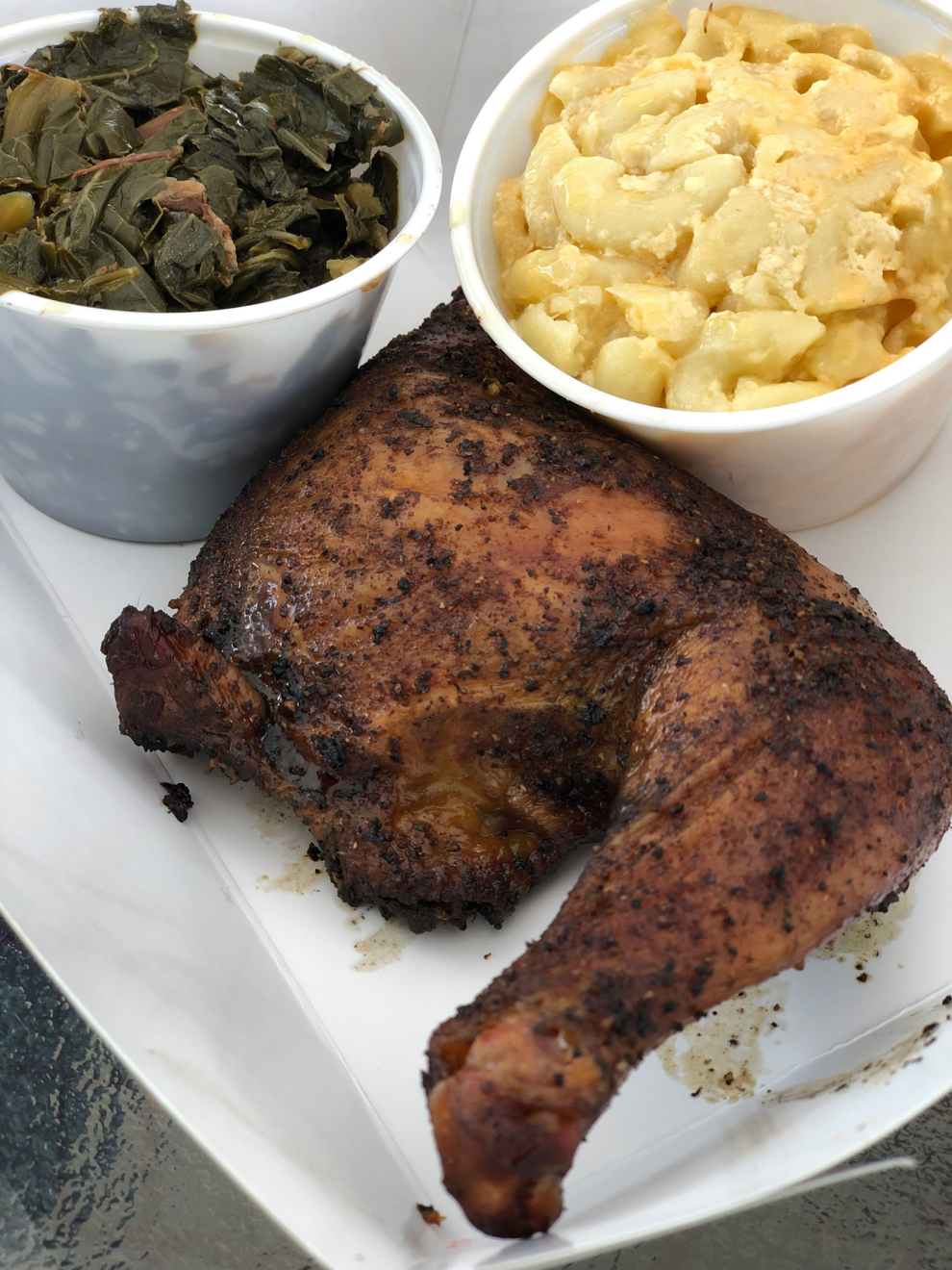 The area surrounding Jefferson Street in North Nashville is full of uniquely Nashvillian gems — among them outposts for the visual arts, like Woodcuts Gallery, as well as cheap-eats spots like Helen's Hot Chicken and Knock-Out Wings. But there's one little place on Jefferson near Fisk University that you may have passed many times without noticing. 
About a block from Jefferson Street Cafe near the corner of Jefferson and 21st Avenue North sits a small trailer with a smoker out front. Despite all my years in Nashville, I'd somehow never spotted Ooh Wee Bar-B-Q until just last month. When I visited on a recent afternoon, a manager by the name of Peanut told me they've been there for eight years. Plenty looks good on Ooh Wee's menu — including the pork shoulder on pancake cornbread my companion ordered — but I had to follow my heart and go with the Ooh Wee Special, a $5 combo featuring a smoked leg quarter and two sides. The perfectly seasoned chicken and side of mac-and-cheese were great, but it was the taste of those turnip greens that I just can't get out of my head — I've had lots of greens in my life, and these were undoubtedly the best. Ooh Wee also does sausage, turkey legs, wings and more, not to mention a super-sweet fruit tea that's available by the gallon.
Ooh Wee is one of those spots — a special little place, run by kind folks, that you won't believe you didn't know about before. And if you did know about it, sorry to give away your secret, but Ooh Wee deserves all the business we can throw at 'em.