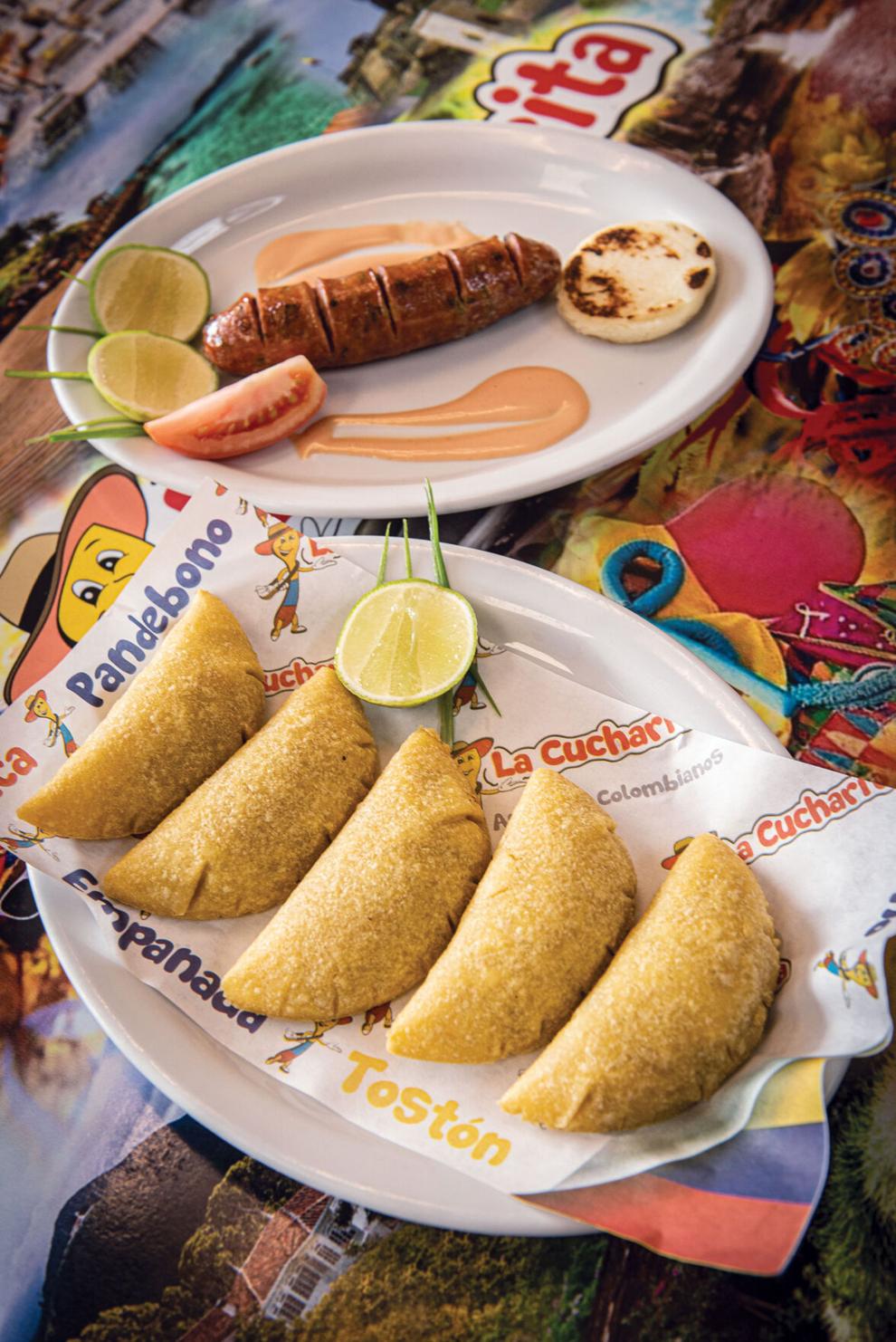 Don't let the unassuming strip-mall surroundings of La Cucharita throw you — this understated Colombian cafe is serving up some of Nashville's boldest and most balanced South American eats. 
Far from a comprehensive Colombian gastronomy, La Cucharita focuses on the essentials, dishing out classics like buttery arroz con pollo ($13.25), spicy sancocho stew ($13.25) and the pork-belly-centric bandeja paisa ($17.49), complete with rice, beans and fried sweet plantains. The real value, however, comes from the bakery, where sweet and savory flavors alike come deep-fried in steaming-hot empanadas.
For Cheap Eats purposes, start with corn crust. (La Cucharita does not make the "flour vs. corn" debate any easier.) Carne and pollo ($1.99 each) are the best bets, the beef seasoned beautifully with earthy spices, while the chicken offers bounce and a delicate acidity. The big mistake here would be to neglect the condiments, which play vital roles in the human/empanada ecosystem. (Mayo-ketchup and citrusy cilantro relish match perfectly.)
Then go flour ($4.99 for an order of two). While seafood, ham and cheese, and caramel are serviceable options, the bocadillo y queso (guava and cheese) is perhaps the best thing on the menu, melding luscious guava compote and stringy cheese with a dash of salt, deep-fried until melty and golden-brown. The final step? Head back home for a long and well-deserved nap.